Las Vegas councilman resigns seat, pleads guilty to federal felony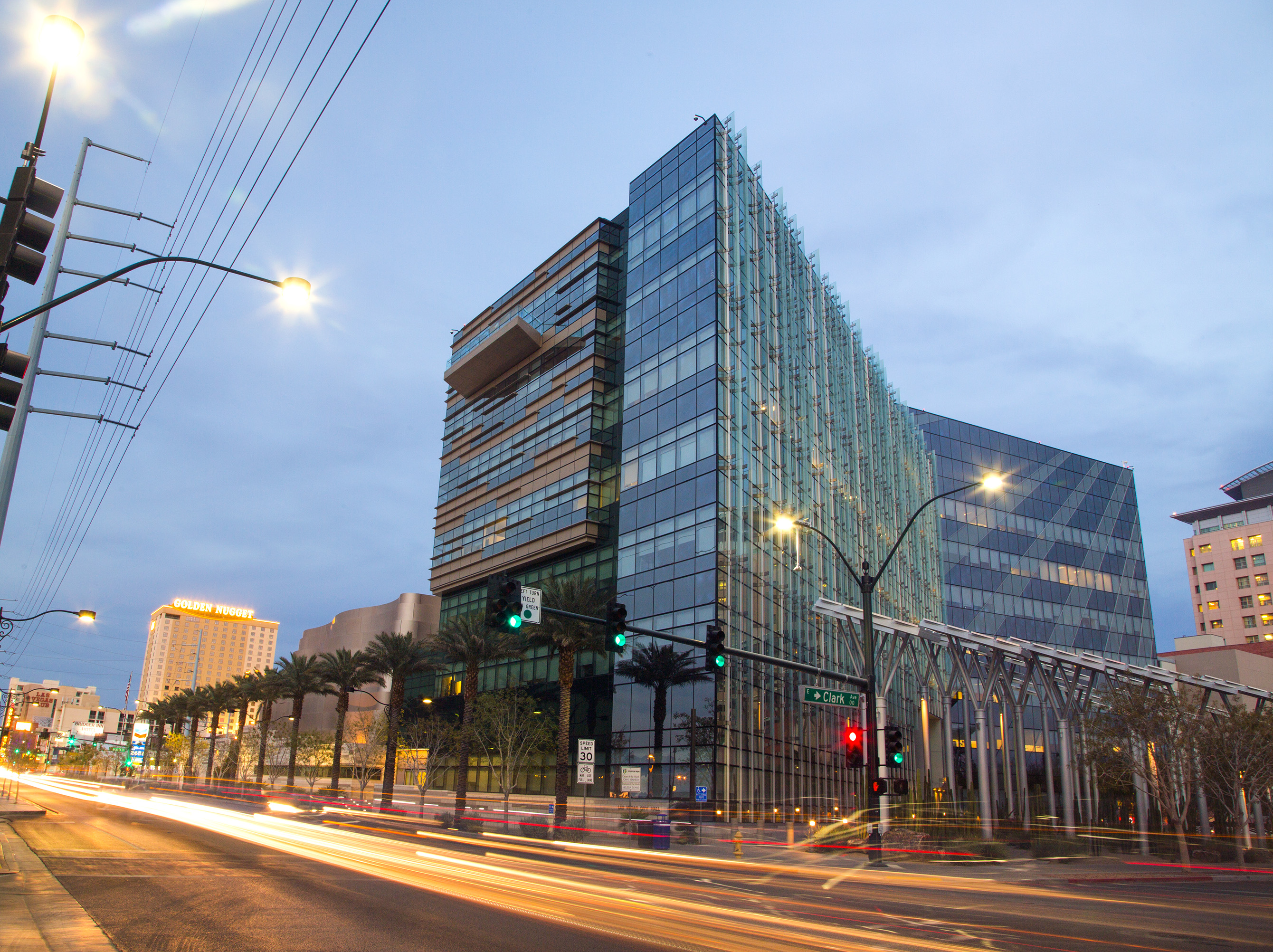 Las Vegas City Councilman Ricki Barlow will resign his seat effective 5 p.m. on Monday after pleading guilty to a federal felony charge for fraudulently misusing 2015 campaign funds.
Barlow, in a press conference Monday afternoon, said that he is "deeply ashamed" of his conduct leading up to his decision to plead guilty to a federal felony for fraudulently converting campaign funds for his own personal use during his 2015 re-election campaign. A federal grand jury recently heard testimony from witnesses related to an FBI corruption investigation into allegations that Barlow received kickbacks for directing campaign funds to certain consultants, the Las Vegas Review-Journal reported.
"That shame is as dark and abiding for me as my gladness for my City Council service is bright and enduring," Barlow said, reading from a prepared statement. "I accept full personal responsibility for my conduct violating the federal criminal law. I am resolved to face the painful consequences of that conduct in a way and with a spirit that will best compensate for my wrongdoing and will best help me to become a better man."
It is unclear what penalties Barlow will face for pleading guilty to the crime.
The FBI raided Barlow's home in the fall of 2016 seeking records of business dealings between Barlow and an informant, known as Randall Henley, in 2015 and 2016, according to the Review-Journal. FBI agents also subpoenaed records related to Barlow's business dealings with the Ramirez Group — a now-shuttered public relations firm headed by Democratic consultant Andres Ramirez, where Democratic Rep. Ruben Kihuen previously worked. They also were looking into Barlow's dealings with Roxann McCoy,  the president of the local NAACP chapter, among others.
Richard Wright, Barlow's defense attorney, told the Review-Journal in September that he believes the FBI and federal prosecutors are looking at potential violations of a federal "honest services" law — which makes it a fraud to "deprive another of the intangible right of honest services" — as well as wire and mail fraud.
Barlow was elected to the Las Vegas City Council in 2007 to represent Ward 5 and had about a year and a half left in his term. He got his start in public service working for U.S. Sen. Richard Bryan as a legislative aide in Washington, D.C. and previously worked for the city of Las Vegas as a council liaison.
Regent Cedric Crear, who announced in July his intentions to run for the Ward 5 seat, said in a statement Monday afternoon that he is "ready to step up immediately and serve the community." The City Council is required to fill the vacancy either by appointment by a majority vote or by calling a special election, a decision that must be made within 30 days.
The last vacancy on the council was in 2012 when Las Vegas City Councilman Steve Wolfson stepped down to become Clark County district attorney. The council decided to hold a special election to fill the last year of Wolfson's term.
Former Assemblyman Harvey Munford also has expressed interest in running for the seat. A group of Barlow's constituents filed paperwork with state election officials to recall him from the seat last week.
This story has been updated at 3 PM to add that Barlow's relationship with a former NAACP president also was part of the FBI probe.
The Nevada Independent is raising $200,000 by Dec. 31 to support coverage of the 2024 election.
Tax-deductible donations from readers like you fund this critical work.
If you give today,your donation will be matched dollar-for-dollar.
Give + Get Matched
Featured Videos