Judge sides with ACLU, says anti-sanctuary city proposal is unfit for statewide vote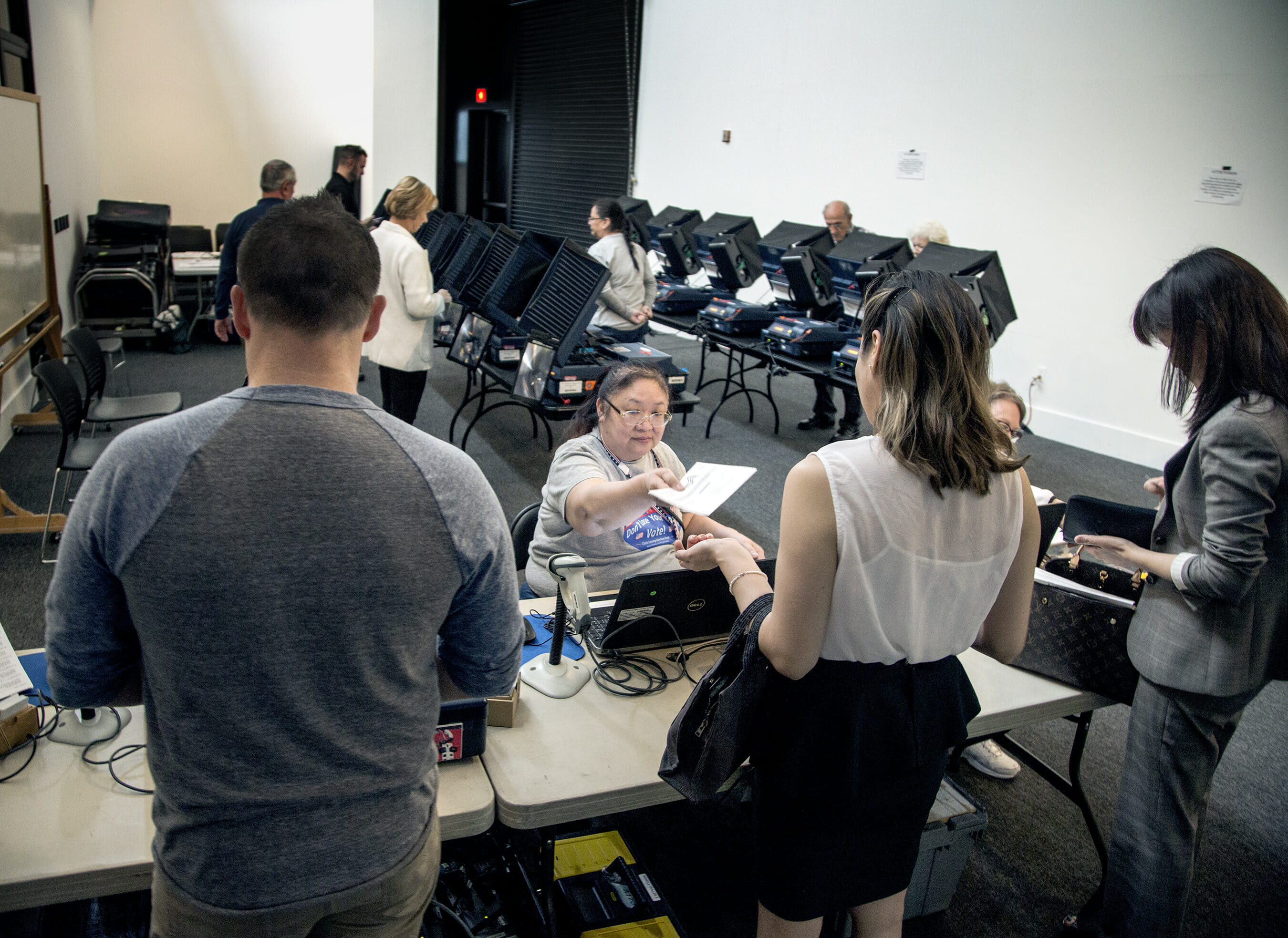 A Carson City District Court judge has ruled that a proposed ballot question that aims to make sanctuary cities unconstitutional isn't suitable for a statewide vote.
Judge James Russell ruled Friday that the measure's language was excessively broad and general and would confuse voters, according to a spokesman for the ACLU, which was a plaintiff in the case. He also said it encompassed multiple subjects in violation of a single-subject rule that governs ballot measures.
"We appreciate the judge's thoughtful decision in invalidating this pointless petition," ACLU Executive Director Tod Story said in a statement. "If this discriminatory, unnecessary, and misleading initiative had gone forward it would have mislead voters and ultimately split families apart and imperiled public safety."
Republican state Sen. Michael Roberson, the honorary chair of the committee backing the proposal, didn't comment to The Nevada Independent but issued a statement to the Las Vegas Review-Journal indicating he will appeal the decision.
"We are clearly disappointed with the ruling and believe it was wrong," he said. "In 2017, Nevada Democrats proposed the most reckless legislation in Nevada history, which would have turned Nevada into a sanctuary state. Nevada voters have a right to prevent this from happening … Rest assured I have not yet begun to fight and I look forward to presenting our case at the Nevada Supreme Court."
The ACLU and prominent Democratic attorney Marc Elias filed a lawsuit challenging the ballot initiative in November, arguing that the language of the proposed constitutional amendment and language on a petition being circulated to get it on the ballot were misleading. They argued that the petition's language failed to explain the possible financial and public safety consequences of the measure.
"The text of the initiative petition included more than what would otherwise be thought of with the sanctuary city," ACLU legal director Amy Rose said in an interview. "It encompassed every other aspect of immigration law — civil enforcement, criminal enforcement, it included asylum laws the judge mentioned, it includes enforcement of treaties."
Taken to its logical end, she argued, it could force a publicly owned hospital to turn over an undocumented patient who was receiving treatment.
"That's really what's at stake — putting immigration enforcement above all other priorities," she said.
Additionally, they said the term "sanctuary city," used in the title of the "Prevent Sanctuary Cities Initiative," is pejorative and lacks a legal definition.
"In one part you're saying 'prevent sanctuary cities,' in another part you're saying 'enforce federal immigration laws of the United States,'" Russell told attorneys for Prevent Sanctuary Cities, the PAC behind the ballot push, according to the Reno Gazette-Journal. "Again, I think it's just excessively broad and the caption is misleading with respect to the body of the language of the initiative."
Plaintiffs also argued that the measure would discourage immigrant communities from helping law enforcement with investigations.
Former Washoe County Sheriff Mike Haley, a plaintiff in the case, said he was elated by the decision. Officers in the field trying to canvass a neighborhood after a crime is committed often find neighbors are unwilling to open the door and provide information to detectives out of fear they'll be caught on an immigration violation.
"I'm out in the community a great deal," he said. "I witness continually the dismay, the fright, the desire for folks not to engage you based on their beliefs that they are subject to deportation at a whim."
Though Clark County previously appeared on lists of so-called uncooperative jurisdictions the U.S. Justice Department said in August that there is "no evidence" the county is operating as a sanctuary jurisdiction and that it is complying with federal law. The state's legislative fiscal analysis division said that it wasn't aware of any Nevada governmental entities that have adopted a policy, ordinance or law that would "prohibit, limit, or discourage cooperation with the enforcement of federal immigration laws."
The proposed constitutional amendment was filed with the secretary of state's office in October, promised to introduce such a measure during the legislative session last year.
Roberson strongly opposed Democratic-backed efforts to enact some sort of policy protecting immigrants during the last legislative session, including a bill sponsored by state Sen. Yvanna Cancela to limit the role of local law enforcement in federal immigration activities. He called the bill, which ultimately never received a hearing, "the most recklessly irresponsible piece of legislation" he had seen in his time at the Legislature.
If ultimately found valid, the initiative would require 112,544 valid signatures to qualify for the ballot and would need to be twice passed by voters, once in 2018 and again in 2020, to amend the Constitution.
Republican Gov. Brian Sandoval has expressed skepticism over the ballot question, saying in August that he wasn't aware "of there being any issues in this state associated with sanctuary cities."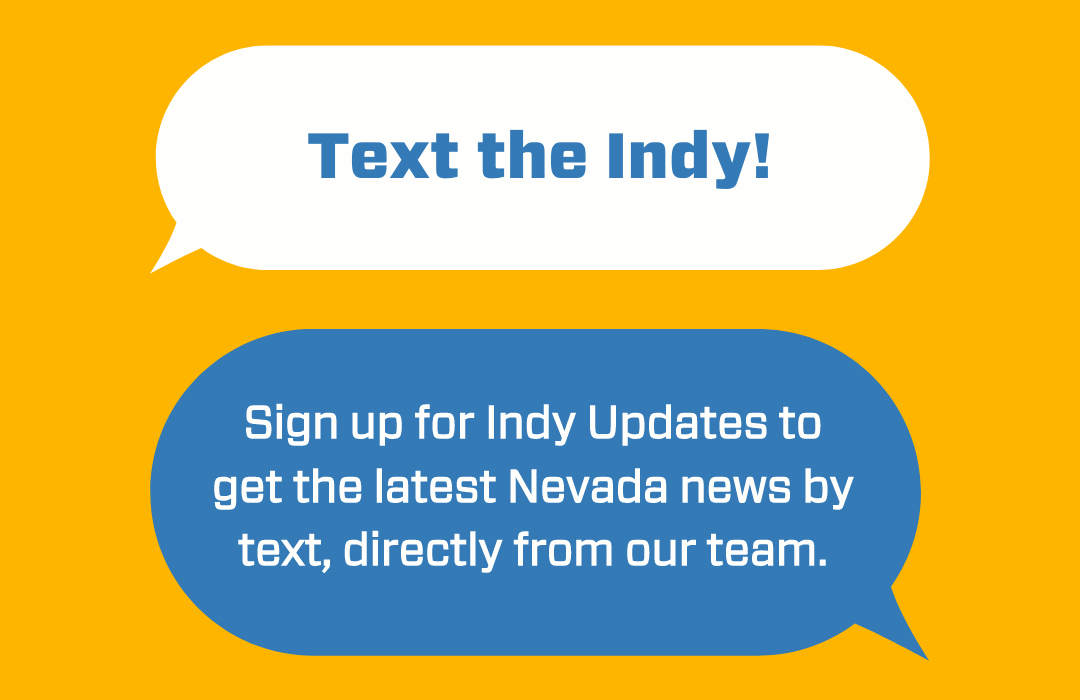 Featured Videos
Comment Policy (updated 4/20/2021): Please keep your comments civil. We reserve the right to delete comments or ban users who engage in personal attacks, use an excess of profanity, make verifiably false statements or are otherwise nasty. Comments that contain links must be approved by admin.