Indy Gaming: GCB chair enacts a rule change to quicken equipment approval process
Gaming regulators to decide this month if outdated regulations will be removed following Gov. Joe Lombardo's go-ahead.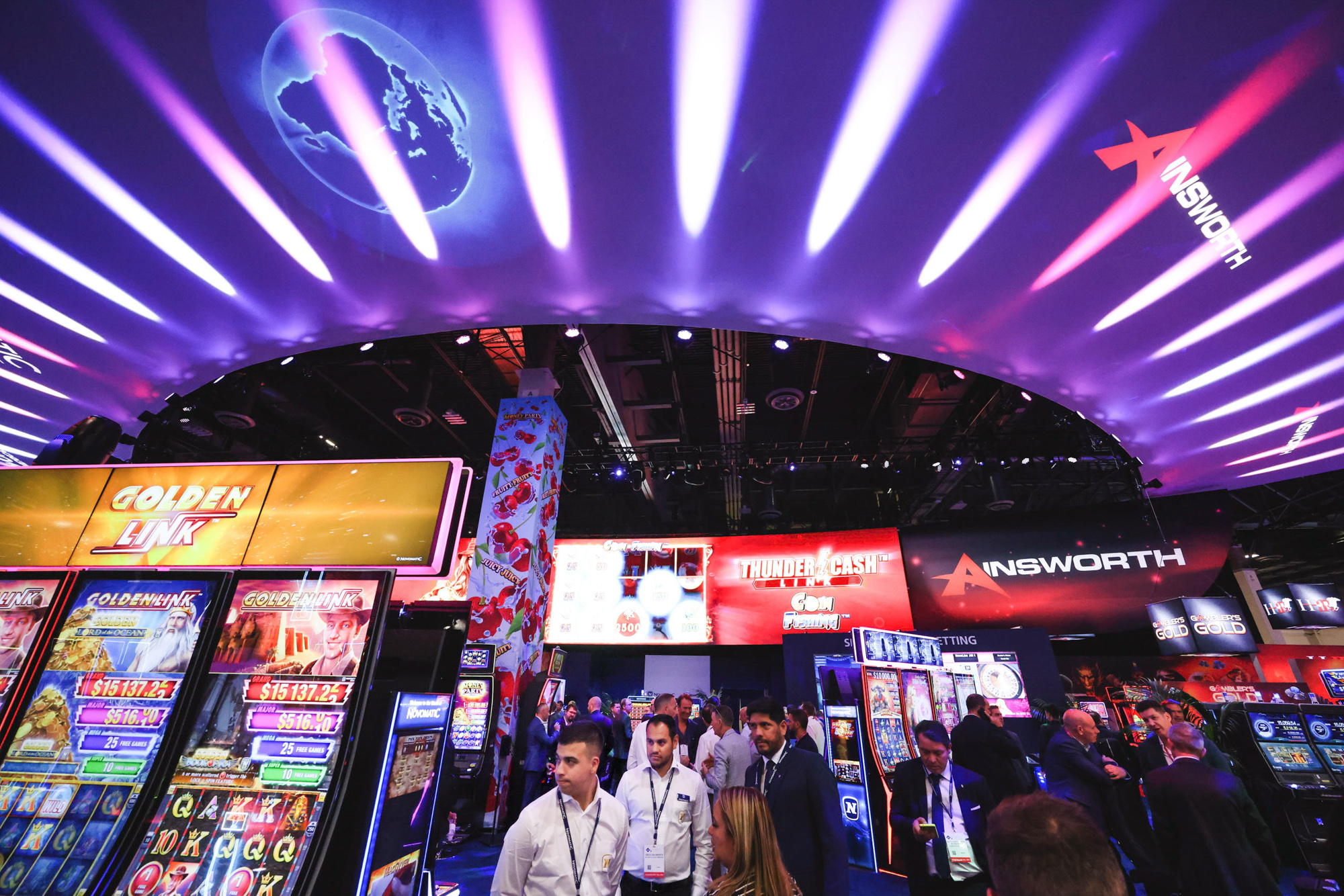 Good morning, and welcome to the Indy Gaming newsletter, a weekly look at gaming matters nationally and internationally and how the events tie back to Nevada.
If a colleague or associate emailed this newsletter to you, please click here to sign up and receive your own copy of Indy Gaming in your inbox. - Howard Stutz
---
Five months after state gaming authorities identified more than a dozen outdated regulations, gaming officials are scheduled to wipe the various requirements off the books later this month.
However, Gaming Control Board Chairman Kirk Hendrick isn't waiting to eliminate one such regulatory hurdle.
In a notice that took effect on Aug. 22, Hendrick said certain new gaming devices or modifications to existing equipment will no longer require a field trial in a Nevada casino as long as another state's gaming regulatory agency has signed off on the equipment.
Under the rule change, the board chairman has the sole authority to determine if a field test is needed.
The idea came up during a March workshop where gaming equipment developers complained about the slow approval process in getting new slot machines and technology onto Nevada casino floors. One company representative suggested Nevada was no longer "the gold standard" when it came to innovation.
While the gaming equipment company representatives said the regulatory streamlining marked a considerable policy change, only a small number of new products each year would fall into that category.
Association of Gaming Equipment Manufacturers (AGEM) Executive Director Daron Dorsey, who participated in the March workshop along with company representatives, called Hendrick's decision "a good start that eliminates several steps" in the approval process.
But he said other changes are needed to unclog the system in Nevada.
"These discussions are helping to bring Nevada up to the modern trend as to what most other [jurisdictions] are doing now," Dorsey said. "We just want to shorten the time periods after [the new equipment] goes through the independent lab testing and the certification process. That's why this is a small step."
Hendrick said the workshop ultimately led to 16 regulations designated for elimination by gaming regulators, who were seeking to comply with a January directive from Gov. Joe Lombardo tasking all state agencies with reviewing regulations and recommending at least 10 for removal by May 1.
The Nevada Gaming Commission signed off on the board's recommendation to eliminate the regulations, which was submitted to the governor's office as required in a January executive order.
Hendrick said the policy revision was the first, and probably not the last move to speed up the gaming equipment approval process.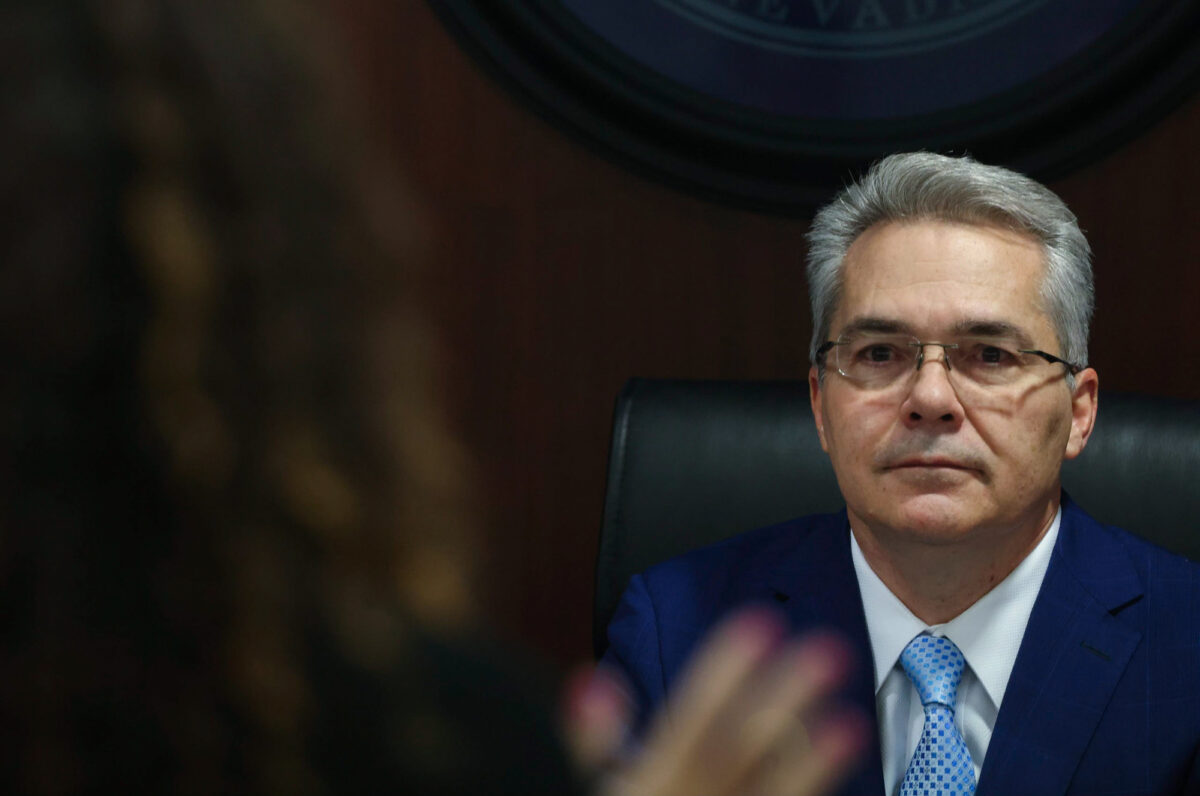 Under the revision, a field test of a new or modified gaming device is not required if the gaming equipment has been approved by another state or jurisdiction "with standards for gaming devices materially the same as those in Nevada."
Also, to qualify for Nevada's waiver, at least 10 of the new games or modified equipment had to have been offered for use by customers at a licensed casino in that other state for at least 30 days. Dorsey said the number of gaming products that would fall under the new guidelines "is a small subset … because there's not a whole lot of new games and new platforms that are necessarily coming into Nevada each year."
As for the 16 regulations deemed obsolete, the control board will discuss their final elimination on Wednesday. The gaming commission will make a final ruling on Sept. 21.
Lombardo signed an executive order at the end of June that lifted the freeze on the regulatory process, allowing the control board and gaming commission to move forward on removing the outdated regulations.
Elizabeth Ray, Lombardo's communications director, said in an emailed statement the governor, who brought the issue up during his State of the State address, was "grateful for the diligent work [by gaming regulators] to update and streamline gaming regulations in our state."
---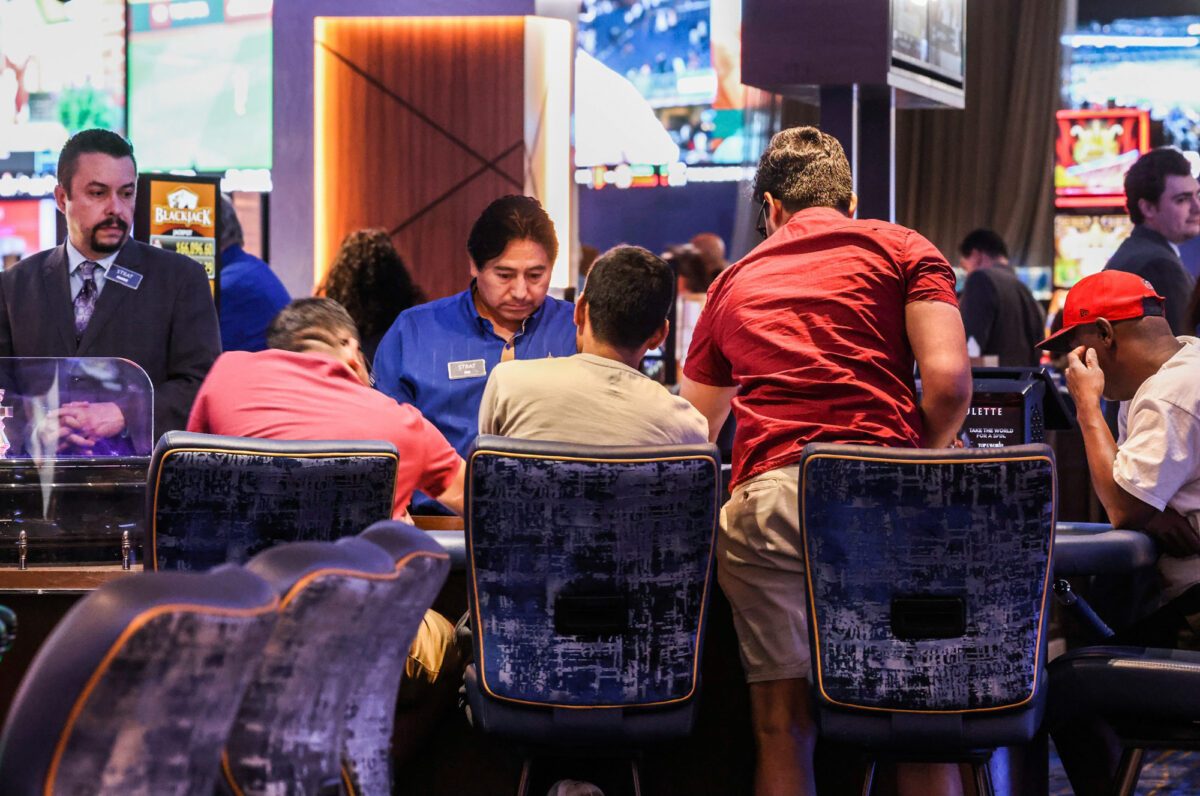 Analysts: With F1, November could shatter monthly Strip gaming records
A few analysts said July's record-shattering gaming revenue and tourism numbers were just the beginning.
Three days of the Formula One Las Vegas Grand Prix during November could push the Strip's gaming and non-gaming revenue totals into uncharted territory.
Truist Securities gaming analyst Barry Jonas told investors in a research note last week the Strip will continue to be busy throughout the years, including a fourth quarter with the Grand Prix, followed by Super Bowl LVIII in February at Allegiant Stadium.
Macquarie Securities gaming analyst Chad Beynon offered an equally positive view.
"We are bullish on further Vegas growth. We think the return of conventions and a strong sports/event calendar over the next couple of years should provide some level of support/growth for Strip gaming revenue and non-gaming revenue," Beynon wrote in a note to investors.
The Strip set a single-month record of nearly $835 million in gaming revenue during July, topping the previous high mark set exactly two years earlier by more than 5 percent. Hotel occupancy on the Strip was more than 85 percent with an average daily room rate of $173.49 per night.
Several analysts wrote off July's revenue mark given that high-end baccarat revenue of $190 million was the highest total since 2013 and stemmed from an outlier hold percentage on all wagers of just under 24 percent — a figure not seen since 2012.
However, with several Strip resorts fetching four-figure-a-night hotel room rates during the Formula One race, along with the millions of dollars expected to be placed in casino cages for wagering by the high-end crowd that follows the international racing circuit, Strip resorts could be headed for monthly totals that shatter previous records.
Beynon suggested MGM Resorts International and Caesars Entertainment, "which control 60 percent of the Strip's gaming revenue," will be the largest beneficiaries.
"July's results did not disappoint, showing no sign of a slowdown in Vegas," Beynon wrote.
---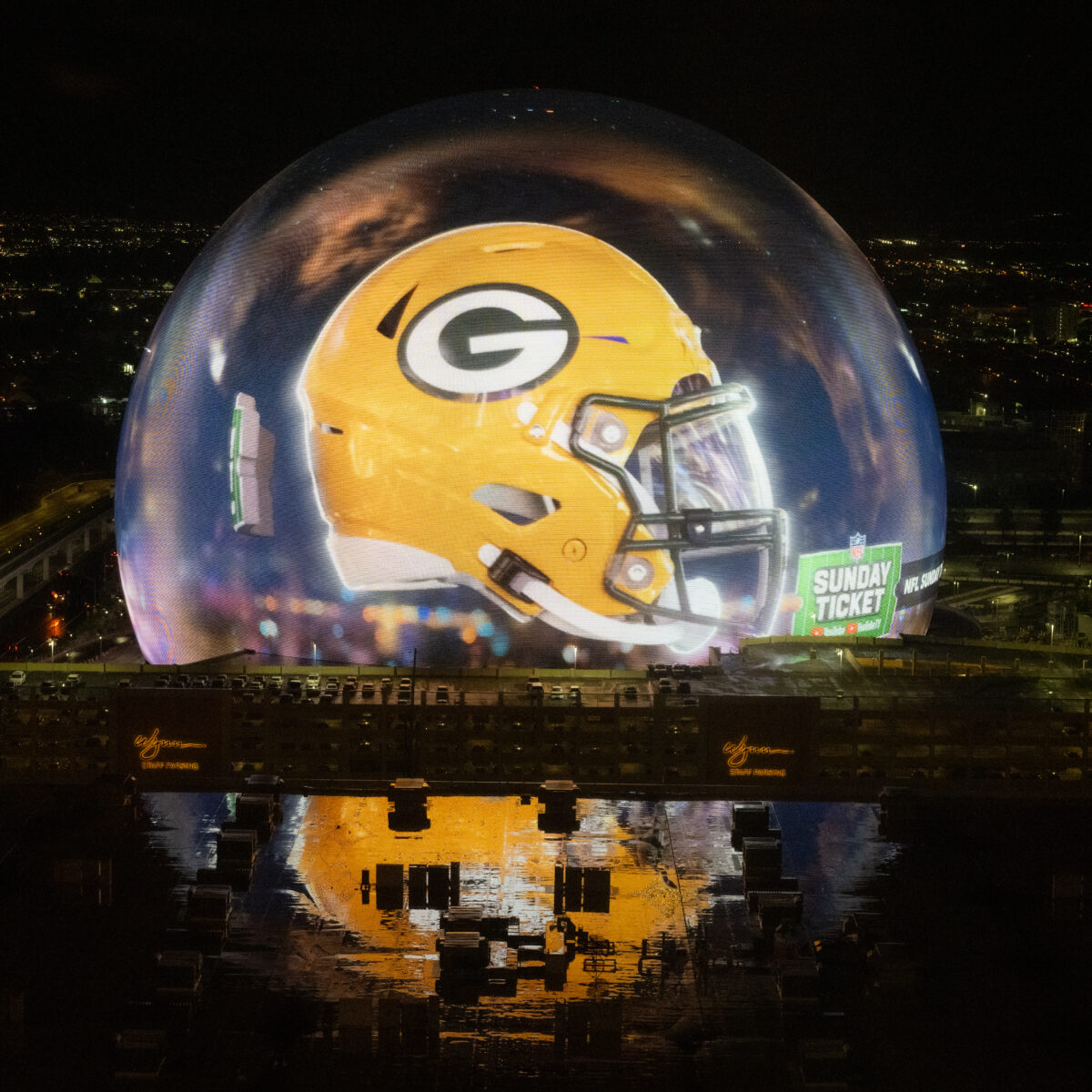 YouTube lights up the Sphere ahead of the NFL's opening weekend
The first brand campaign launched on the 580,000-square-foot LED exterior of Sphere in Las Vegas is geared toward an NFL audience.
Sphere, in conjunction with YouTube, transformed the exosphere into the helmets of all 32 NFL teams on Friday night. It helped the streaming service promote "NFL Sunday Ticket," a service that allows football fans to access all Sunday games not shown on local network television.
"This activation spotlights the immense opportunity for brands on the Exosphere, which has quickly become an iconic global landmark since it illuminated earlier this summer," Madison Square Garden (MSG) Sports President David Hopkinson said in a statement. MSG oversees global marketing and brand partnerships for Sphere Entertainment, the parent company of Sphere Las Vegas.
The fully programmable exosphere is the world's largest LED screen with the capability of displaying 256 million different colors.
Sphere also announced last week that media artist Refik Anadol, whose work has been exhibited on six continents, will become the first artist to use the exterior of the Sphere as an immersive canvas. His first concept, an animated sculpture called "Machine Hallucinations: Sphere" also made its debut last week.
"It's so exciting to be given such an architectural and engineering marvel as a canvas," Anadol said in a statement.
---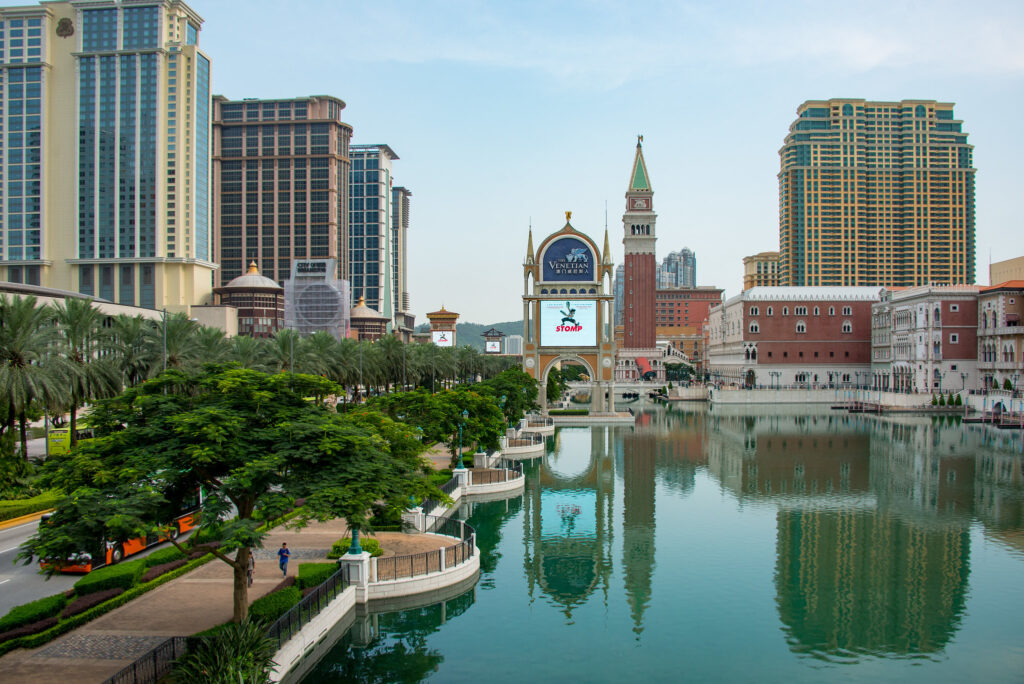 Typhoon disrupts Macau's casino recovery, but only for a day
Macau casinos reported their single largest gaming revenue haul since 2019 in August.
But September began with a government-imposed day-long shutdown due to Typhoon Saola, the largest storm to hit the Special Administrative Region of China since 2018.
The casinos were closed for less than 24 hours and analysts figured customers would quickly resume activity that has seen what was once the world's largest gaming market inch closer to pre-pandemic gaming revenue figures.
"The Macau market is continuing to see steady improvements alongside the recovery in visitation," Macquarie Securities gaming analyst Chad Beynon wrote in a research note Friday. He added that Macau's tourism office said the market averaged more than 100,000 visitors per day in the first half of August, better than government expectations.
In August, casinos recorded their second straight $2 billion gaming revenue month.
The Gaming Inspection and Coordination Bureau said casinos collected $2.12 billion from customers during the month, a 3 percent increase over July. Over the first eight months of 2023, Macau's gaming revenue is almost $14.3 billion, nearly 300 percent higher than 2022's overall mark.
MGM Resorts International, Wynn Resorts and Las Vegas Sands Corp. operate casinos in Macau, which was considered the world's largest gaming market before the pandemic. Government-imposed shutdowns and travel restrictions slowed the recovery until this year.
Macau's gaming revenue returned to 71 percent of its August 2019 levels, an improvement from July's 68 percent recovery and June's 64 percent bounce.
Stifel Financial gaming analyst Steven Wieczynski said the typhoon made September's first weekend "a nonevent" in Macau. He's more focused on October, "given the pent-up demand around the all-important October Golden Week holiday."
---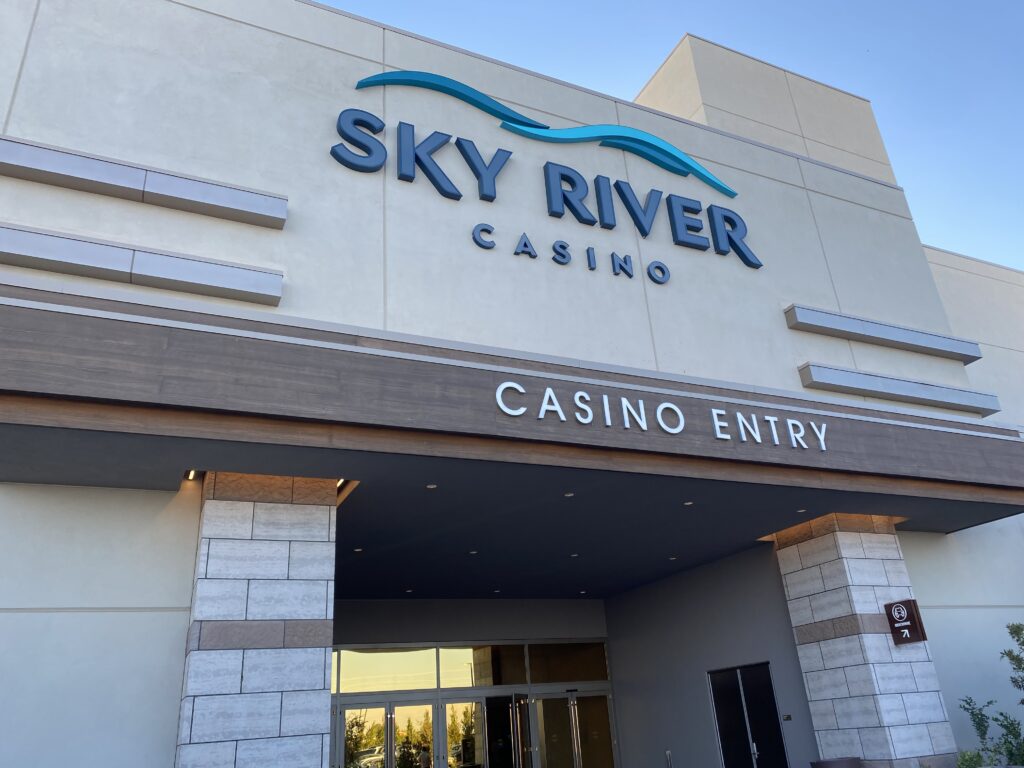 Quotable
Via the Sacramento Bee
Northern California's Wilton Rancheria Tribe named Michael Facenda as president of its Sky River Casino, which is operated by Boyd Gaming. The tribe expects to expand the property, which opened a year ago near Sacramento. Facenda was most recently an executive of Agua Caliente Cathedral City in Southern California and was part of the development team at Borgata in Atlantic City when it was operated by Boyd.
"Michael brings a wealth of experience to lead the Sky River team. His insight into guest services and team member relationships are paramount to drive the success of the property well into the future."
- Chris Gibase, COO and senior vice president, Sky River and Boyd Gaming
Via press release from Aristocrat Gaming
The NFL season kicks off with Thursday night's game between the Detroit Lions and Kansas City Chiefs. But fans in eight states are playing the initial version of NFL-themed slot machines. Aristocrat Gaming, which developed the games that feature the logo of all 32 teams, distributed the games in select casinos in Nevada, California, Oklahoma, Connecticut, Florida, Massachusetts, Oregon and Arizona.
"After nearly two years of collaboration with the NFL and NFL Players Association, we finally get to see these game-changing machines in action. A tremendous thank you to our teams around the world for their collective brilliance to make today possible."
- Hector Fernandez, CEO, Aristocrat Gaming
The Nevada Independent is raising $200,000 by Dec. 31 to support coverage of the 2024 election.
Tax-deductible donations from readers like you fund this critical work.
If you give today,your donation will be matched dollar-for-dollar.
Give + Get Matched
Featured Videos