Nye County's new top election official wants to hand count ballots, distrusts voting machines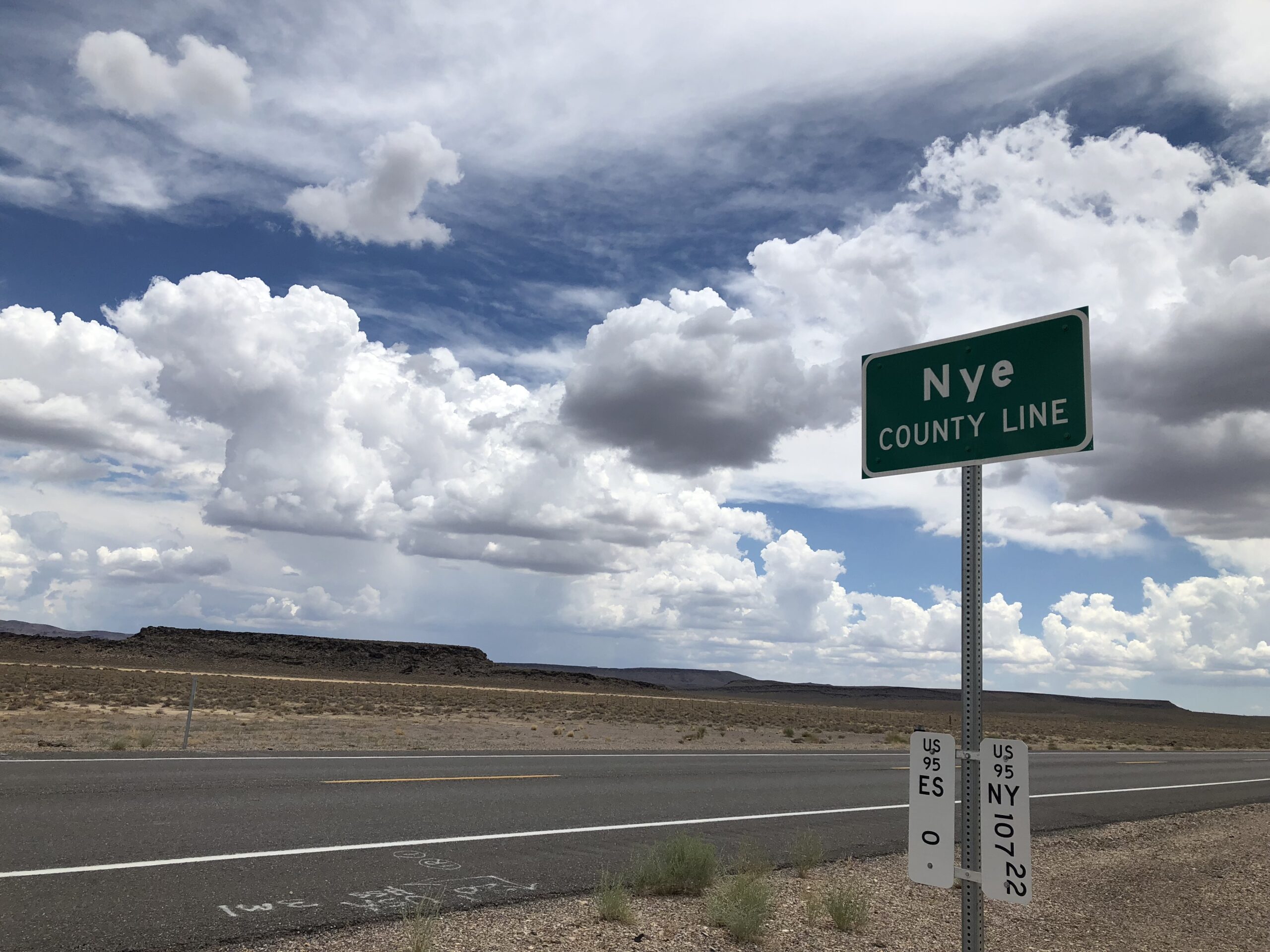 Nye County commissioners on Tuesday appointed an interim county clerk who has promoted voting machine conspiracy theories and believes Donald Trump won the 2020 election.
Mark Kampf, a retired financial executive who starts as the top election official in the state's sixth-most populous county this Friday, has also said he plans to hand count all ballots cast during this year's general election — a change in election administration fueled by fears and conspiracy theories about the reliability of voting machines, despite a lack of evidence that significant errors exist or election fraud has occurred. Nye County has roughly 33,000 registered voters.
His plans for the office fall in line with the wishes of the all-Republican Board of County Commissioners, who in March voted unanimously to ask their current clerk, Sandra Merlino, to cease use of the county's Dominion electronic voting machines and move to all-paper, hand-counted elections for both the 2022 primary and general elections — something election experts warn has a much higher capacity for human error.
Merlino, who submitted her letter of resignation less than three months later, did not heed that recommendation during the June primary election, but her exit from the clerk's office paves the way for implementation of the new election procedures touted by Jim Marchant, the Republican secretary of state nominee and a vocal proponent of conspiracy theories about the 2020 election.
During Tuesday's meeting, Marchant spoke in support of Kampf, one of four candidates seeking the appointment, noting that he and Kampf have been "working very closely" to put together "a new system that we can roll out all over the country."
"We need him in this office as soon as possible, so we can implement this new system as soon as possible," Marchant said. "I will be working with him very closely between now and the election."
Kampf, a retired financial professional with broad "operational management" experience, according to his résumé, will likely hold the position through 2026 after winning the Republican primary for clerk in June.
Marchant said his plan with Kampf involves using "paper ballots with anti-counterfeit measures," conducting voting and counting "on a precinct-level basis" and livestreaming — though he did not specify what would be streamed.
Kampf elaborated on his planned shift to all-paper ballots, noting that he would conduct a "hand count of all ballots and a parallel tabulation process," seemingly referring to the current process for counting mail-in paper ballots using an electronic tabulator. Kampf did not respond to a request seeking additional information about his plans for the election.
Along with Marchant's involvement, Kampf's plans will likely be shaped by current state election officials. The secretary of state's office is in the midst of soliciting public comment on a proposed temporary regulation for the "hand tabulation of ballots" — a response to the growing number of rural counties that have urged or required election administrators to hand count ballots.
Under the language of the proposed regulation, county clerks seeking to hand count ballots would have to submit a plan for the hand count at least 30 days prior to Election Day, with details on the location, personnel and equipment needed, security and plans for meeting deadlines. The hand count would have to be completed by the seventh day after the election with a supervising team of at least four election board officers, who cannot all be of the same political party.
In Nye County, Kampf will have to prepare plans for hand counting upward of 20,000 ballots, as he also signaled a desire to end the use of any electronic voting machines. In 2018, nearly 18,000 Nye County voters cast ballots, and in 2020, that number jumped to nearly 25,000.
Kampf will be filling the shoes of one of the state's longest tenured county clerks.
Merlino has served as Nye County's top election official since 1999, but she was frustrated by the widespread anger and distrust that followed the 2020 election, as conspiracy theories about the legitimacy of that election gained traction throughout rural Nevada.
"2020 was the worst in all my years ever … The pressure, the angry people, it was pretty rough," she said in an interview earlier this year.
Facing similar burnout and combative voters upset with the results of the 2020 election, several other top county election officials, including Carson City Clerk-Recorder Aubrey Rowlatt, have left their jobs or declined to run for re-election. Most recently, Washoe County Registrar of Voters Deanna Spikula, who faced death threats, departed from that office on July 31.
In deep red Nye County, where 69 percent of voters cast ballots for Donald Trump during the 2020 election, unproven theories about election security — from linking Dominion Voting Systems to Venezuela to claims of hundreds of deceased voters casting ballots — have taken hold.
During Tuesday's meeting, many Nye County residents providing public comment advocated for Kampf to assume the clerk's office, pointing to their support for him during the Republican primary election for the role.
Only one commissioner, Republican Donna Cox, voted against Kampf's appointment, arguing that it would be wrong to appoint someone who is in the midst of running for clerk this year. Kampf faces one nonpartisan opponent in the general election this November.
Moving forward in the clerk's office, Kampf said he plans to "focus on improved signature verification and removing ineligible voters from the rolls."