Once shunned by casino operators, responsible gaming campaign turns 25
Casino executive: "It's good not to have people getting themselves into trouble because when they're in trouble, they're not good customers."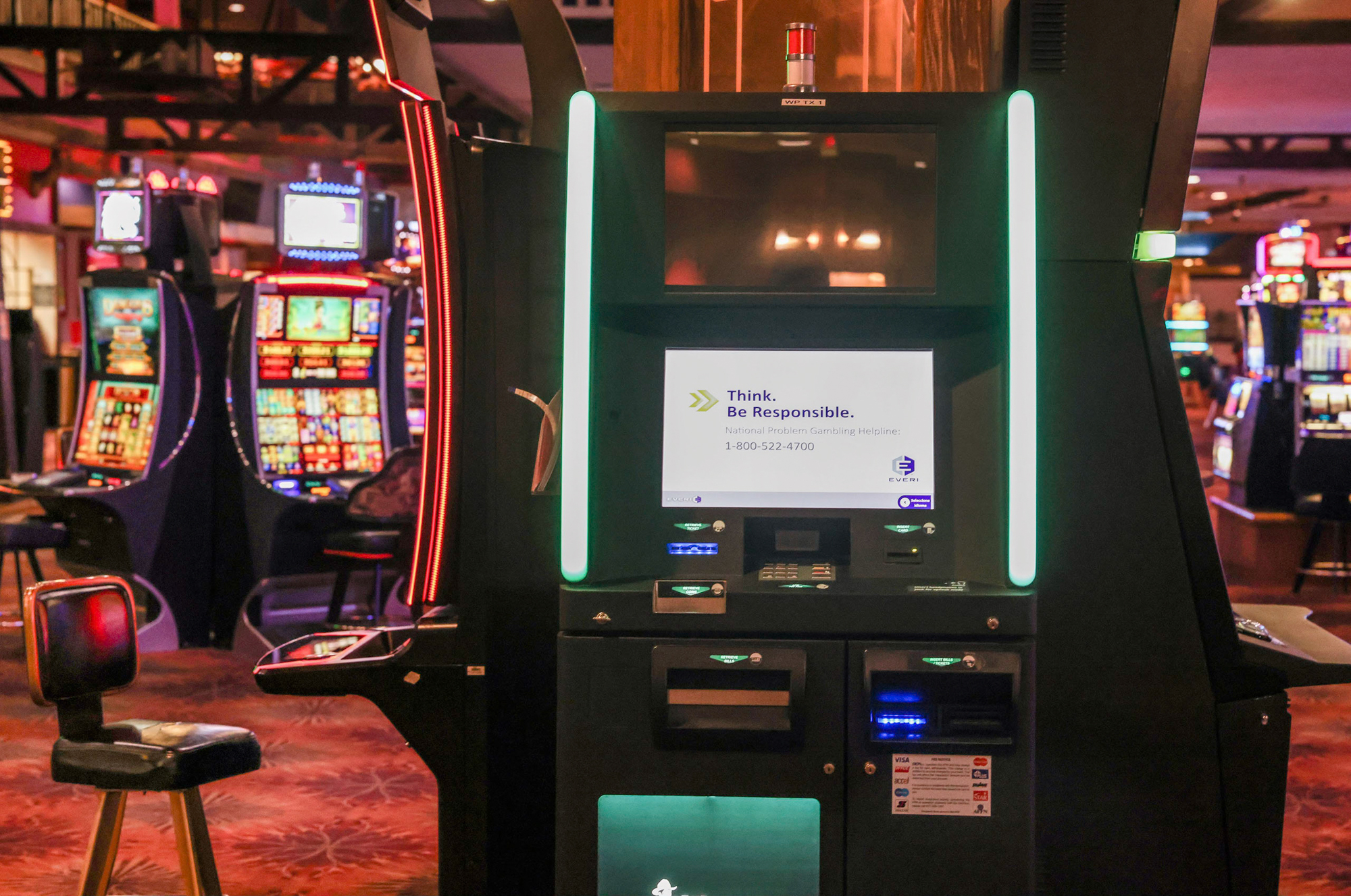 At a time when problem gambling matters were rarely mentioned in gaming company boardrooms, Harrah's Entertainment decided the issue needed to be raised on casino floors.
But it wasn't just rival corporate executives that looked askance at the idea of employees learning how to spot signs that a customer might have a gambling problem.
"Our own lawyers tried to block it," recalled Jan Jones Blackhurst, who was then a Harrah's senior vice president. With the support of company CEO Phil Satre, she led Harrah's launch of the casino industry's first responsible gaming initiative in the mid-1990s.
"We had employees that wanted to be educated on the subject. They wanted to be able to help," said Jones Blackhurst, who completed two terms as Las Vegas mayor before joining Harrah's. "Maybe because I came out of politics. You have a responsibility to your communities, your customers and your employees. We believed it was the right thing to do."
Now a member of the Caesars Entertainment board of directors — Harrah's acquired Caesars in 2005 and took on the Caesars name three years later — Jones Blackhurst said the idea was to give casino employees the background to provide advice.
"The only thing you want to give employees is the knowledge of what to do if a customer says something to them or if they see a customer in real distress," Jones Blackhurst said. The company placed signage in its Strip and Reno casinos providing toll-free, 24-hour phone numbers for services that aided problem gamblers.
A few years later, American Gaming Association leaders decided the Washington, D.C., trade organization needed to take a proactive approach to the topic and dedicated a week in September to bring attention to the issue.
One year, all casino employees nationwide were encouraged to wear orange wristbands to raise awareness of compulsive gambling.
In the past 25 years, legal gambling has enormously expanded throughout the U.S. and the AGA has grown the responsible gaming campaign beyond its muted beginnings.
The organization is in the midst of a month-long effort with the release of new data on responsible gaming. Each week features a different message. This week's theme is building a responsible gaming culture. The last week of the month will focus on advancing responsible gaming with research.
"When you think about how responsible gaming looks across the industry today, there are people with those words in their titles at the senior-most level in almost every company," said Cait DeBaun, the AGA's vice president of strategic communications and responsibility, who oversees the effort.
"We need to raise the bar every year, meet our regulatory commitments and ensure that players can enjoy this fun in a safe way," DeBaun said.
UNLV professor Shane Kraus, a clinical psychologist who specializes in behavioral addictions, is critical of the term, responsible term and would favor more investment into research and treatment.
"What we have now doesn't help the people who are struggling," Kraus said.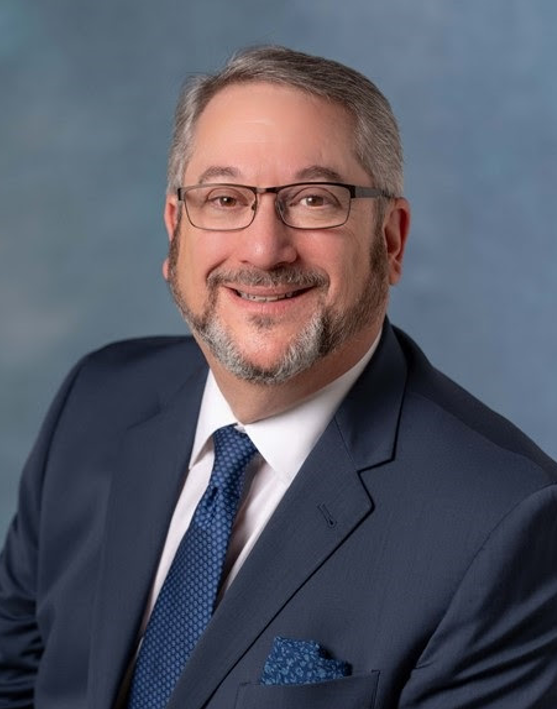 A different type of addiction
Kraus said compulsive gambling has far different characteristics than substance abuse addictions.
"If someone goes on a seven-day cocaine binge or drinks heavily for seven days, there are going to be some obvious signs in appearance," Kraus said. "If I go to a casino five days in a row and lose $1,000 a day, someone may look at me and not notice any difference."
Kraus said treatment for gambling addiction has advanced in the past decade, primarily because the disease is less stigmatized. He said research has revealed that the brains of people who suffer from problem gambling light up in a different way.
"Most people don't get the right treatment the first time and they struggle," Kraus said. "Gambling has different characteristics, like gambling under stress."
Kraus said problem gambling disorders affect anywhere from 1 to 2 percent of all gaming industry patrons.
However, his concern is the figure will increase, given gaming's rapid expansion and coupled with a lack of facilities that treat problem gamblers.
"We've opened the floodgates. Nevada is one of the few places that has free treatment," Kraus said. "Most states, that make hundreds of millions of dollars from gaming, have no free treatment. That's crazy to me."
Kraus also produced research that found up to 5 percent of adults with a gambling disorder will have that issue throughout their lives. He said the figure for military veterans with lifetime gambling issues is as high as 10 percent.
When the AGA launched its responsible gaming effort in 1998, there were commercial casinos in just 13 states, sports betting was confined to Nevada, online casinos were nonexistent and the association didn't keep monthly or annual gaming revenue totals.
In 2023, 35 states and Washington, D.C., have some form of commercial gaming — either land-based or on riverboat casinos, sports betting and online casinos. Gaming revenue nationwide was a record $60.4 billion in 2022, according to the AGA. Through the first seven months of 2023, gaming revenue is $37.9 billion, up 11 percent from a year ago.
What also has changed is the approach to responsible gaming efforts.
A year before launching the informational campaign, then-AGA CEO Frank Fahrenkopf Jr. said during an interview on the PBS show Frontline that the organization's board decided to meet the issue head-on. He told the interviewer only 5 percent of the U.S. population was considered compulsive gamblers.
"Look, if there's a problem out there, regardless of how small it is, we have an obligation as corporate citizens to do something about it," Fahrenkopf said.
Former MGM Resorts International Vice President Alan Feldman recalled that Fahrenkopf, when discussing how AGA would tackle the problem gambling issue during a board meeting, held up a 1994 photo of seven tobacco company CEOs who lied under oath when they testified to Congress that nicotine was not addictive.
"He brought the photo in with him and said, 'This is not what we're going to do. We're not going to lie,'" Feldman said.
Feldman's interest in problem gambling began when he was with Mirage Resorts in the 1990s and the company was looking at expansion into new markets. At any community meeting where there was a discussion about having a casino, problem gamblers would line up to tell their stories.
"It was all about what a terrible idea it was to have a casino and it's going to wreak havoc on the community," Feldman said.
The AGA stepped up its research efforts, founding the Center for Responsible Gaming in 1996. Now called the International Center for Responsible Gaming (ICRG) and located in Beverly, Massachusetts, the center has received more than $40 million from the gaming industry to provide independent research that helps increase the understanding of the harmful effects of gambling and find various methods of treatment. The gaming industry doesn't see the results of the research until it is published.
Feldman, who is now a distinguished fellow in responsible gaming at UNLV's International Gaming Institute, said the size of the gaming industry makes it challenging to ascribe a universal thinking among all companies.
"There are some companies showing a real profound commitment to gaining insight as to how this works and how things might be better for customers," Feldman said. "There are other companies whose commitment is the fact that they tell you they have a commitment."
Feldman spent 10 years as the board chairman for the ICRG. He also helped bring GameSense, a responsible gaming program developed by the British Columbia Lottery Corporation (BCLC), to MGM Resorts in 2017.
The program focuses on positive, transparent and proactive conversations with guests and customers about how to gamble responsibly. The messaging and responsible gaming tips are now being delivered to guests on television screens in MGM Resorts' hotel rooms across the country.
"Responsible gambling is really about sustainability," Feldman said. "It's good not to have people getting themselves into trouble because when they're in trouble, they're not good customers."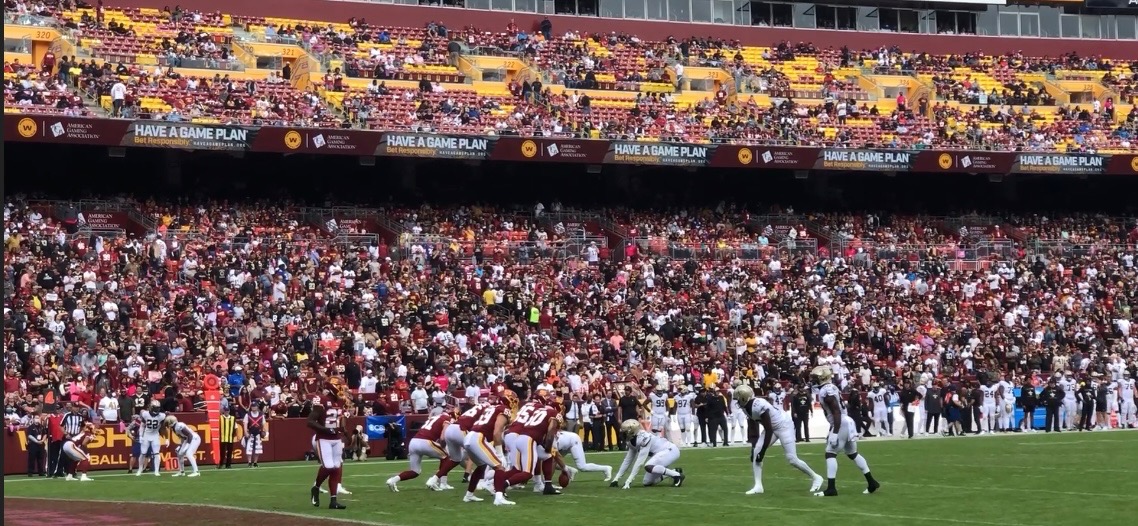 'More eyes on the game'
The nationwide legalization of sports betting added another prong to problem gambling research. Since the May 2018 Supreme Court ruling that allowed states to legalize and regulate the activity, sports betting, now in 35 states, has grown at a faster pace than traditional casinos in the 1990s and early 2000s.
Feldman said it was inevitable that sports betting would be legalized given that wagering in Nevada and illegally elsewhere drove interest in the games.
"I think all of us knew sports popularity was based on the fact that people were gambling," Feldman said. "The leagues and the NCAA just couldn't figure out how to monetize it."
Following the Supreme Court ruling, he said productive conversations between the gaming industry and the leagues began taking place. What the sports industry learned over time was the money from legal sports betting translated into "having more eyes on the games and having those eyes stay longer."
A year after the Supreme Court decision, the AGA announced its "Have a Game Plan, Bet Responsibly" education program specifically targeting sports gamblers. The initiative encouraged bettors to adhere to responsible gaming protocols, such as setting a budget, keeping wagering social, knowing the odds and playing with regulated operators.
The initial rollout began with the NHL and featured the messages on the ice and dasher boards at Capital One Arena in Washington, D.C., and the Vegas Golden Knights' T-Mobile Arena. DeBaun said the program now has more than 30 partners, including leagues and teams across the sports landscape.
The PGA Tour, she said, launched a marketing campaign with an animated character telling sports gamblers how to wager responsibly on golf.
"Five years ago, this would have been unheard of. It's a huge shift," DeBaun said. "And as that shift has been made, one of the things we've been doing is making sure our partners understand their responsibility. If you're profiting off of sports betting, you also have a requirement to make [sure] people are doing it responsibly and you're putting your megaphone behind that effort."
In August, BetMGM launched its own responsible gaming campaign with GameSense at NFL stadiums, including Allegiant Stadium. The effort places increased emphasis on empowering guests and customers to play responsibly, within legal and regulated markets.
MGM Resorts Senior Vice President Stephen Martino agreed that collaboration among gaming operators, leagues and teams is tantamount to increasing responsible gaming messages.
"The landscape of the gaming industry has evolved dramatically in recent years [and] these efforts are vital to giving guests, customers, employees and companies the tools and information needed for a safe and enjoyable experience," Martino said.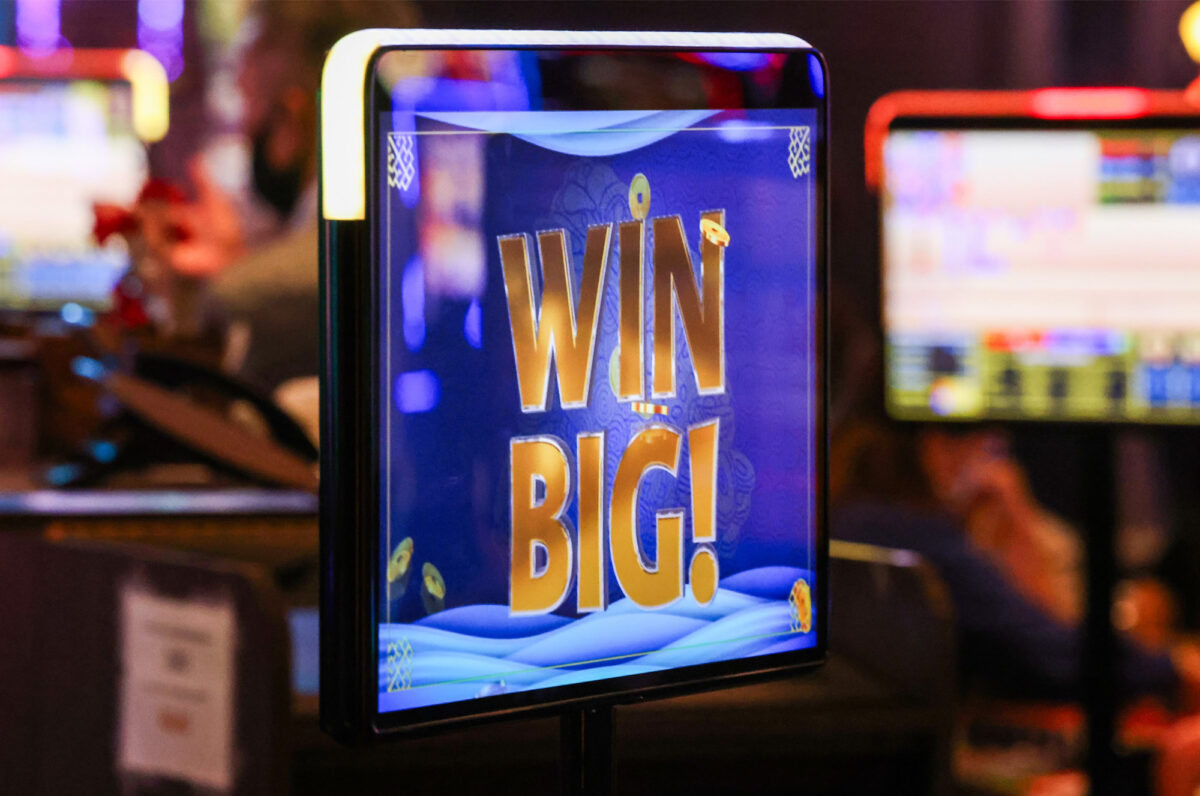 Changing the name
Kraus suggested responsible gaming is a term that doesn't fit the issue. Responsible gaming, he said, doesn't help those who are suffering.
"When someone's on the roller coaster with some problem gambling issues, setting limits and other responsible gaming strategies are not going to be effective," Kraus said.
"The more we push education and prevention, the more we're going to reduce the number of people developing a problem," Kraus said.
DeBaun called responsible gaming "proactive education and awareness that ensures that adults who engage with gaming products do so responsibly so that they're not getting toward problematic behavior."
It's also about providing resources if gaming is no longer fun, she said.
"I think those are important parts of the spectrum, as well as investment and research," DeBaun said. "They create a sustainable marketplace. We're only going to be successful if we continue to earn our customers' trust and provide safeguards and the tools needed to engage in a responsible way."
Feldman believes people have been turned off by the phrase responsible gambling because it's intermeshed with problem gambling.
"They hear the word responsible and they immediately will tell you they are responsible. They don't have a problem. That really wasn't the point of this in the first place," Feldman said. "I think you're probably going to see some language changes in this over the next couple of years."
Frank Fahrenkopf Jr., once served on The Nevada Independent's Advisory Council.
The Nevada Independent is raising $200,000 by Dec. 31 to support coverage of the 2024 election.
Tax-deductible donations from readers like you fund this critical work.
If you give today,your donation will be matched dollar-for-dollar.
Give + Get Matched
Featured Videos