Soon-to-open Resorts World, NV Energy propose unique renewable electric service deal to state regulators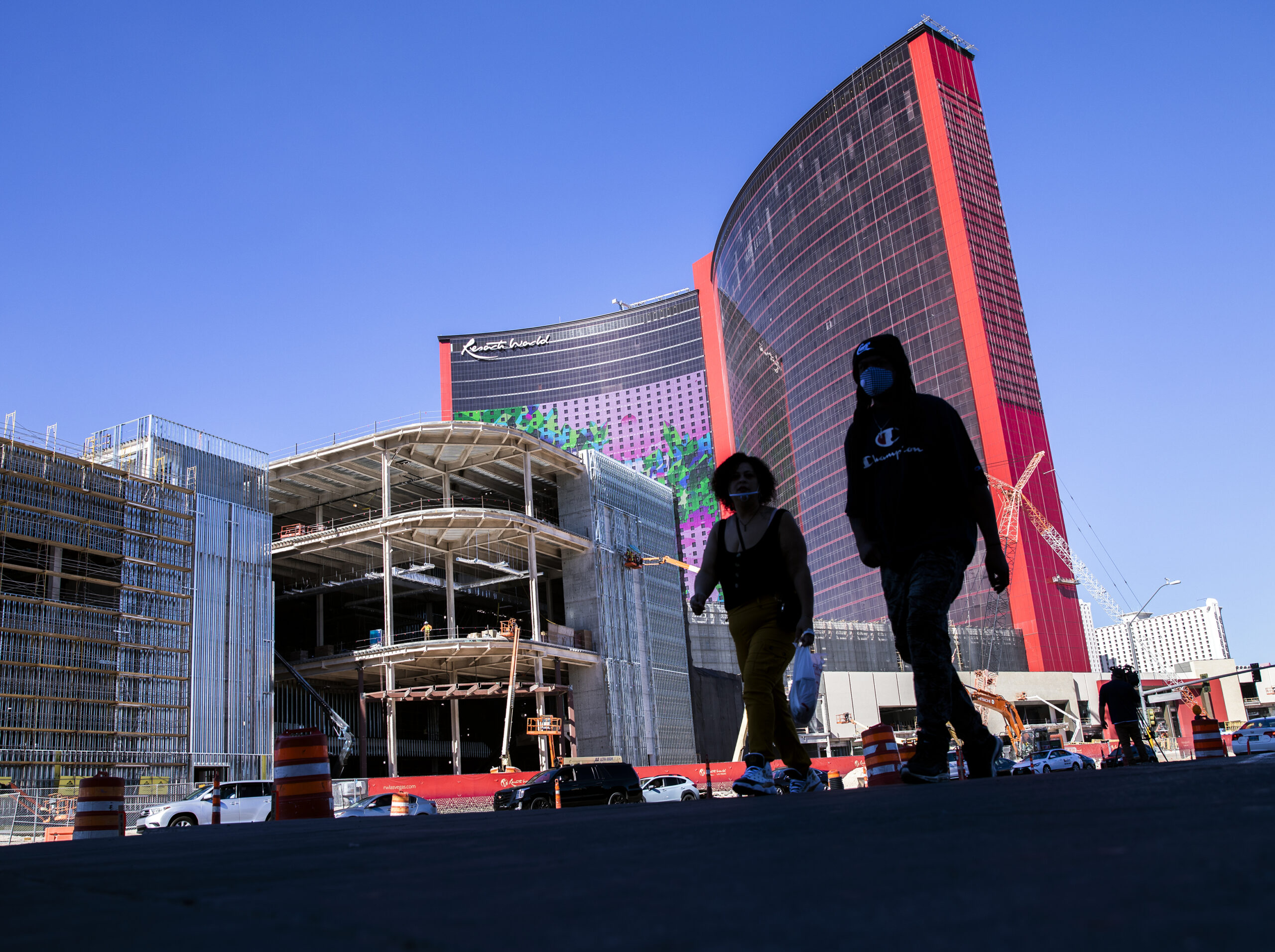 As Resorts World Las Vegas continues its march to the planned June 24 opening date, much of the spotlight will be shined on the vast amenities and ample star power heralding the opening of the 3,500 room, $4.3 billion casino resort.
But as guests arrive and fill up the Strip's first new resort property since The Cosmopolitan opened in 2010, the electricity supporting everything from bedside lamps to the light show for a 4th of July Miley Cyrus concert will be powered by electricity procured or provided by NV Energy.
A business taking electric service from the state's primary electricity provider may not seem like news, but Resorts World isn't being treated like most other electric customers. Instead, NV Energy and the casino are asking utility regulators to approve a unique market-based electricity supply deal aimed at ultimately powering the property with renewable energy.
A proposed energy supply agreement for Resorts World is the latest in a recent line of moves by NV Energy to keep its current and potential new large customers in the fold — from a special electric pricing deals powering the Raiders stadium to paying local governments substantial annual payments to stick with them as customers to establishing a renewable-based pricing plan for large customers.
The proposed energy supply agreement application with Resorts World is in the same vein — a bifurcated supply agreement would first see the utility purchase electricity for the casino resort on the wholesale market, and later dedicate a portion of production from under-construction renewable generating power plants to service the casino resort property.
"The proposed clean energy supply agreement between Resorts World Las Vegas and NV Energy would provide the property with a dedicated, long-term resource for renewable energy for a minimum of 15 years, which we believe to be the next best step in achieving our goal of obtaining energy through 100% renewable resources," Resorts World General Counsel Gerald Gardner wrote in an email.
The electricity pricing plan for Resorts World is called the Large Customer Market Price Energy Tariff, or LCMPE for short, and acts sort of like an incentive offered by cell phone companies — offered only to new utility customers who have not been approved by the PUC to purchase electricity on the open market and that average an annual hourly load of ten megawatts or more. It's a pricing plan that NV Energy used on a similar project with Google's Henderson-based data center.
The energy supply plan filing didn't exactly come as a surprise — Resorts World and NV Energy announced back in 2019 that the companies had reached a 20-year-agreement for fully renewable bundled electric service, though most of the actual filings before the PUC have been made this year.
Because the proposed energy supply agreement was just filed this month, it will not take effect before the casino resort actually opens its doors and welcomes in visitors on next Thursday, meaning that Resorts World will pay the normal electric rates for a customer its size (residential, industrial and commercial customers all pay slightly different electric rates based on customer class).
The application submitted to the PUC splits the contract into short-term and long-term periods. The short-term period kicks in once Resorts World hits a certain threshold for average hourly electric load, and would see NV Energy serve electric needs by procuring and selling wholesale market energy to be "priced at an appropriate index pricing" or by using energy from excess capacity from the utility's existing generating stations.
The long-term period would start no later than 2024, once under-construction clean power generating stations operated by or contracting with the utility achieve commercial operation — essentially cleaving out a portion of future produced renewable electricity for use by Resorts World.
In the application, NV Energy stressed that other customers would not see increased costs or forego benefits from the arrangement with Resorts World, but many of the specifics were kept under seal. The utility wrote in the application that keeping those portions confidential was a necessary step to ensure commercially sensitive information remained under wraps (an unredacted version was delivered to the PUC).
The redactions include information about the generating plants that Resorts World will receive dedicated electric service from and how long the contract extends, as well as anticipated electric load and the specifics on how electric pricing will be calculated.
In partially redacted testimony prepared by NV Energy executive Cynthia Alejandre, the utility said that approval of the energy supply agreement would be in the public interest not only by adding another major customer, but by also helping with job growth coming "upon the heels of the COVID-19 pandemic" and to serve as a "template" for other new large businesses coming to the state. (One additional rationale is also redacted).
More recently, NV Energy and Resorts World filed a joint petition with the PUC in April 2021 seeking a waiver to allow the casino resort to enroll in a special energy supply plan despite also temporarily taking normal service from the utility.
But PUC staff responded with concerns about granting a broad waiver before any details of an energy supply plan had been filed with the commission. In a separate joint filing made on Monday, NV Energy and Resorts World requested another temporary waiver against the requirement for a customer to not be a fully bundled customer of the utility, but "only for as long as necessary for the Commission to review" the energy supply agreement.
The Nevada Independent is raising $200,000 by Dec. 31 to support coverage of the 2024 election.
Tax-deductible donations from readers like you fund this critical work.
If you give today,your donation will be matched dollar-for-dollar.
Give + Get Matched
Featured Videos