Regulators approve special, renewable-based electric pricing deal between Raiders, NV Energy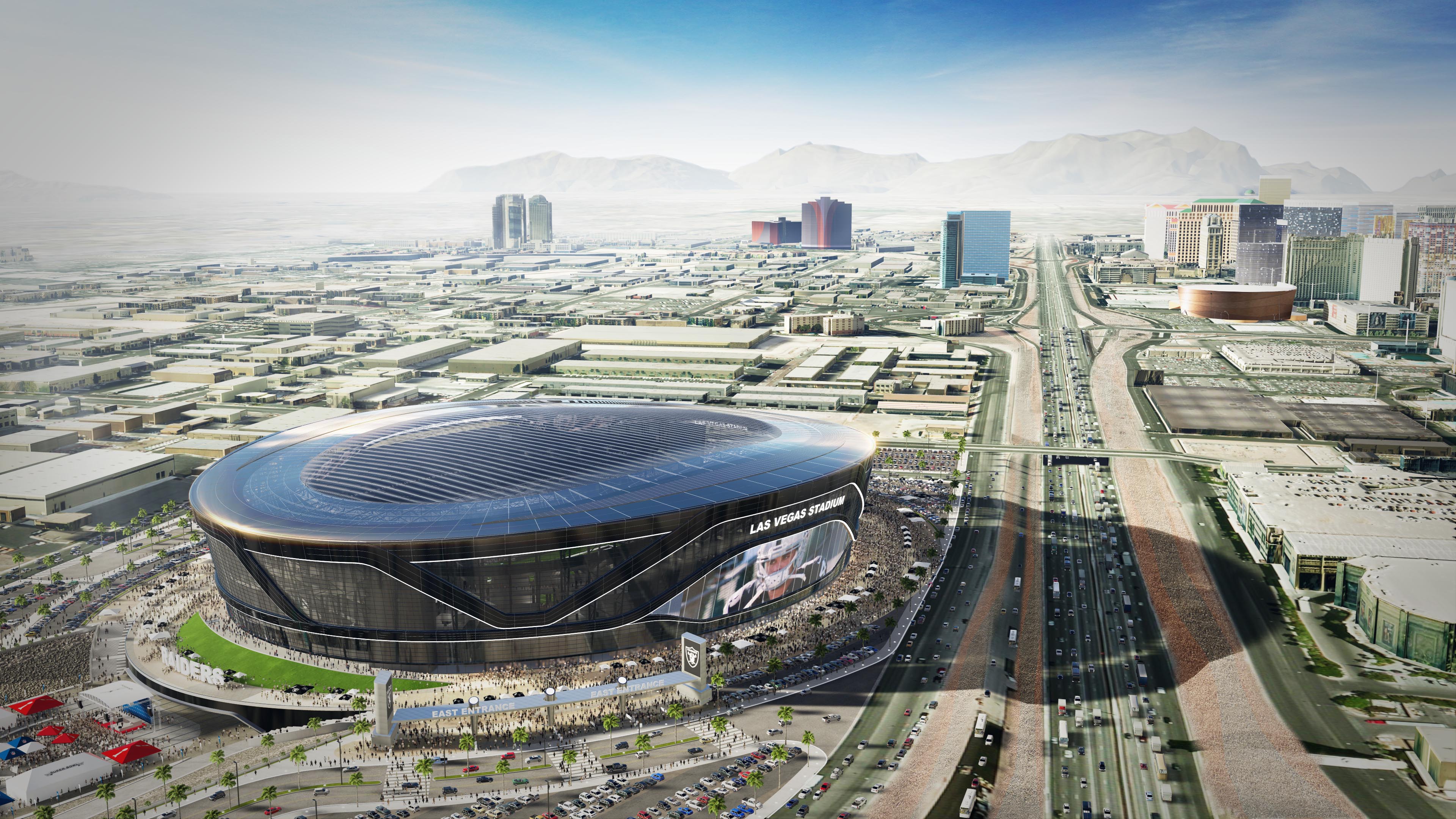 With roughly six months to go before construction of the $1.9 billion Allegiant Stadium is completed, the new Las Vegas Raiders have finalized a deal to power their new home through a unique, discounted and renewable-based electric rate provided by NV Energy.
The proposed contract and pricing system were given a thumbs up from the state's Public Utilities Commission in a draft order released last month and was officially approved on a 2-0 vote during the commission's Wednesday meeting.
Approval commits the stadium and team administrative and practice facilities to a long-term, discounted electric supply arrangement with the utility, through a new and limited system only available to a handful of other large energy-users.
It's also another win for the state's primary electric utility, which has spent a significant portion of the last two years backing policies to make it more difficult for large customers to leave utility service while also offering direct cash payments to woo municipalities into staying as electric customers.
In a statement, NV Energy spokeswoman Jennifer Schuricht said the utility was pleased to have developed a "customized energy solution" for the team that would see them served with the equivalent of full renewable power.
"We appreciate the thorough review of this agreement by the Public Utilities Commission of Nevada, the Regulatory Operation Staff of the PUCN and the Bureau of Consumer Protection to achieve an end result that is not only good for the Raiders, it will benefit all NV Energy customers and support the growth of the southern Nevada economy," she said in an email sent after the PUC voted to approve the order.
The adopted contract settles a roughly 16-month saga that initially saw the Raiders file to leave NV Energy in September 2018 through a state law allowing large power users to depart the utility and purchase power from an alternative electric supplier, after paying a usually substantial "impact fee" to hold other utility customers harmless.
The "704B" law (named for its place in the Nevada Revised Statutes) has also been used by major businesses in the state, including MGM Resorts, Caesars Entertainment and Wynn Resorts, but was substantially overhauled in the 2019 Legislature.
The Raiders won approval to contract with an outside electric provider in late January 2019, but the team — through an affiliated business — filed paperwork in May requesting delays in compliance requirements, a hint that the organization was reconsidering leaving the utility. Stadium construction is expected to be completed by July 31, 2020.
In October 2019, the team and NV Energy filed an application with the commission for a proposed contract and pricing system — dubbed "MPE," for "Market Price Energy tariff" — that would see the team receive discounted "market-based" electric rates for a period of 25 years, based on power produced by future solar and battery generation power plants.
The "MPE" pricing structure will have an initial phase-in period prior to construction of new renewable generation, expected to be finished by the late third or early fourth quarter of 2023. Initially, power for the stadium and team facilities would come from energy bought by the utility on the wholesale market or excess capacity from NV Energy's current fleet of power plants.
The contract also requires NV Energy to purchase and retire "Green-e Credits" in an amount offsetting the Raiders' overall electric use. (Green-e is an environmental standards service that verifies clean energy sales.)
Once the renewable energy facilities are built, the contract switches to a new pricing structure with a fixed, flat per-megawatt energy cost based on market prices, and includes the price of natural gas transportation and to procure enough credits under the state's Renewable Portfolio Standard to offset all electric facility consumption by the Raiders. The actual price of power is redacted in documents filed with the PUC.
The commission's draft order contains some differences from the initial application filed by NV Energy and the Raiders, including a listed prohibition on current utility customers or businesses taking electric service from an alternative provider from enrolling in the new system. It also clarifies that any future "MPE" applicants would need to have their rates and charges set in an energy supply agreement, which will require PUC approval.
It also allows the stadium to escape paying all public program costs save the Economic Development Rate Rider, but requires the team's practice facilities to pay "all current and future" public program costs, including surcharges to help pay for renewable programs and low-income energy assistance. The stadium's estimated payment for that public program surcharge is just $714 annually.
Despite the discounted rate and special pricing structure, NV Energy argued in paperwork filed before the commission that the arrangement would be beneficial overall because it would provide a stable source of revenue over an extended period of time and provides more renewable energy for the state. It also cited an analysis that the arrangement would benefit other customers by about $2.65 million over 25 years because of reductions in a deferred utility account.
The order will also require that NV Energy give 80 percent of any monetary proceeds from a "Customer Margin Benefit" agreement with the team to its other customers, and can itself keep 20 percent. It would be defined as a "negotiated amount that is charged in addition to the cost of energy in the short term and the cost of the renewable resource in the long term," but the actual amount is redacted in documents filed with the PUC. The initial application called for a 50-50 split.
As part of the contract, NV Energy agreed to not seek any "impact fee" assessed against the Raiders for departing normal utility service. The contract also includes provisions requiring the Raiders to remain with NV Energy as a full-service customer, with a limited ability to use "behind-the-meter" generation if it is only used by facilities that are not interconnected with the utility's electric grid, do not reduce the organization's electric load by more than 1 percent and "does not diminish the perception that NV Energy is the Raiders Facilities electricity provider."
Updated at 10:51 a.m. on Wednesday, Jan. 29 to reflect that the Public Utilities Commission adopted the draft order during their meeting. Updated again at 3:37 p.m. to include a statement from NV Energy.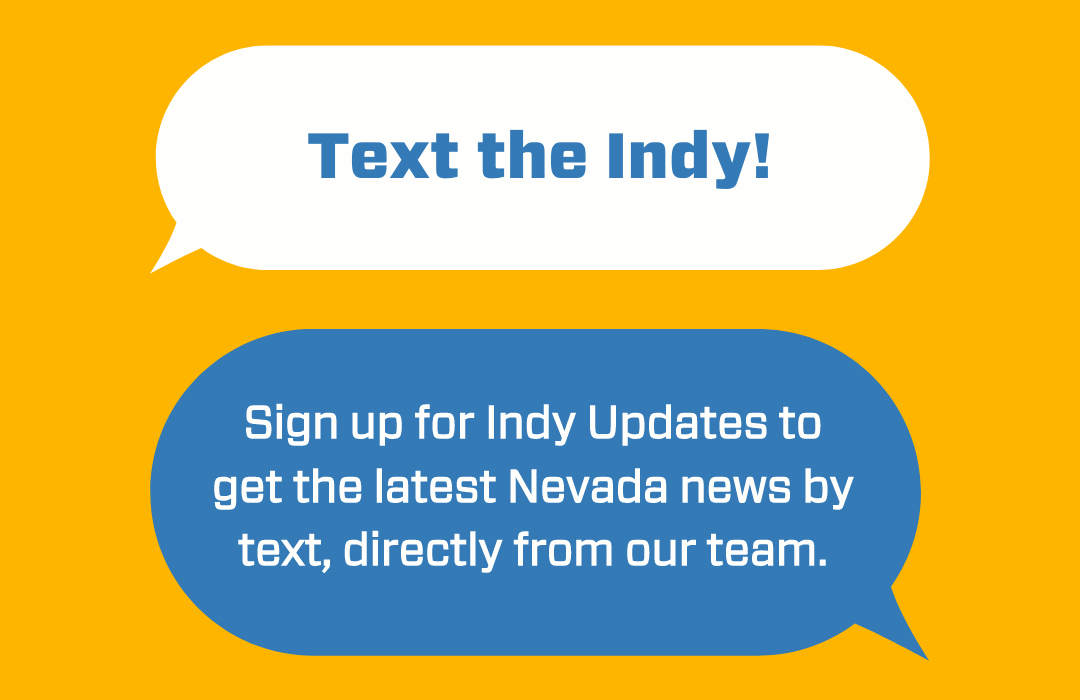 Featured Videos
Comment Policy (updated 4/20/2021): Please keep your comments civil. We reserve the right to delete comments or ban users who engage in personal attacks, use an excess of profanity, make verifiably false statements or are otherwise nasty. Comments that contain links must be approved by admin.