Raiders approved to preemptively leave NV Energy without major impact fee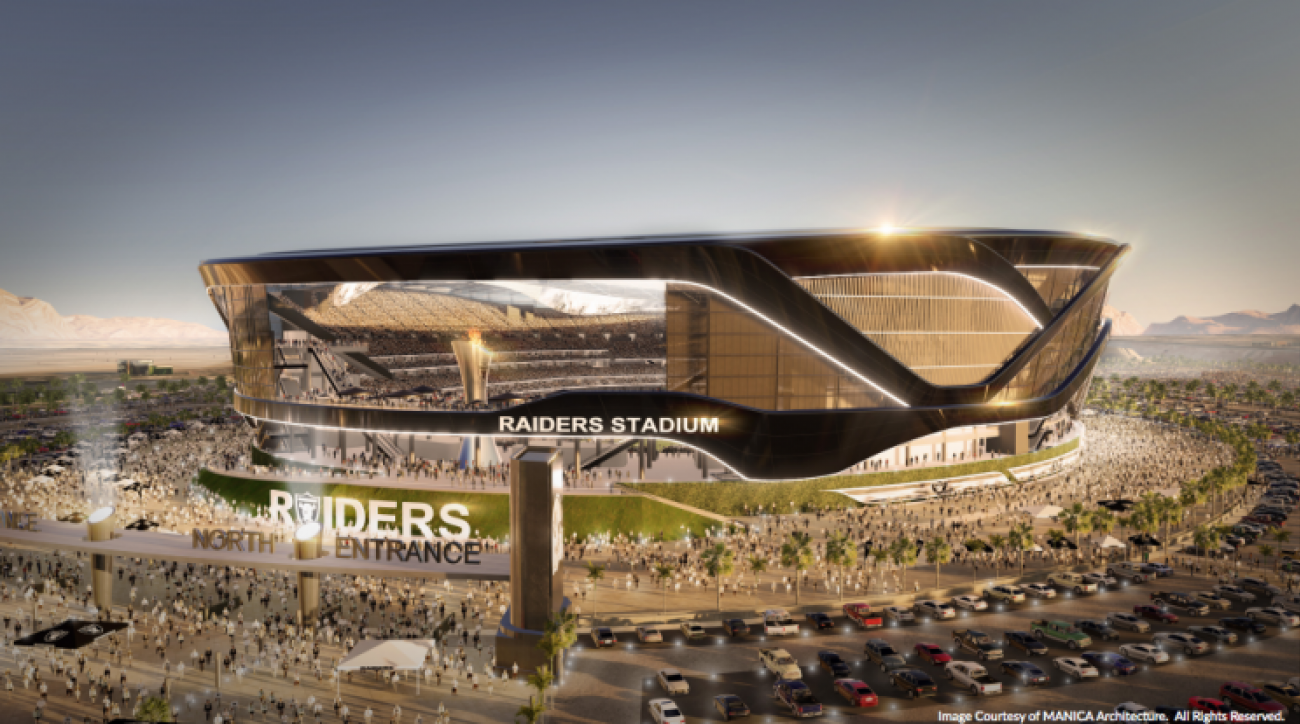 State energy regulators will allow the Raiders to contract with an outside electricity provider — not NV Energy — for their $1.9 billion under-construction stadium off the Las Vegas Strip without being assessed a pricey departure fee.
According to an order published by the Nevada Public Utilities Commission and approved unanimously on Wednesday, the Raiders will be allowed to preemptively leave the state's primary electric utility and purchase power from another provider without paying an exit fee, the third such under-construction business granted the right to do so following a Northern Nevada biofuels plant and a large Google data center.
The commission's order is a blow to NV Energy, which asked commissioners to levy a $7.3 million exit fee on the football team or risk having power prices rise in the future because of the number of departing customers.  
In a statement, NV Energy spokeswoman Jennifer Schuricht said the company still believed "we are the best energy partner for our customers and will continue to work hard to earn the Raiders' Las Vegas Stadium business."
The decision to grant the application is the latest in a growing line of companies filing so-called 704B (named after the statute) applications to leave NV Energy's service, taking advantage of a 2001 state law allowing large power users to leave the utility and obtain power elsewhere, as long as they pay an often multi-million dollar "impact fee" to offset any costs the departure would have on other utility customers. At least 10 businesses filed to leave the utility's service in 2018, the largest number to ever do so in a single year.
The team initially filed to leave the utility in September 2018, and PUC staff said in November that the departure from NV Energy wasn't likely to harm either the utility or its customers. According to filings submitted to regulators, the team's new power provider will be Tenaska Power Services, which also provides power for a handful of other departed Nevada companies.
Echoing arguments made in other 704B exit applications, the utility said an impact fee was justified because the electric load required by the new stadium should be included as a necessary component of its planned power forecast. It stated that the short notice of the planned exit from utility service "oversimplifies and undervalues the importance of long-term planning," and that granting the application would likely result in higher power bills for its other customers.
"Granting NRS 704B applications causes base tariff general revenue requirement and (NV Energy's) fuel and purchased power revenue requirements be spread over fewer billing determinants, resulting in higher electric prices than needed or expected," attorneys for the utility wrote.
PUC staff, the state Bureau of Consumer Protection and the Raiders opposed accepting NV Energy's proposed impact fee, with all three entities stating that it would be a departure from past commission decisions on granting exit applications to under-construction power users.
In its draft order, the commission wrote that NV Energy "will not be burdened" by having the Raiders use another power provider, writing that the load growth caused by the football team isn't something that can be included as part of the utility's long-term planning costs; no one in 1996 could have known or predicted a NFL team would move to Nevada two decades later.
"(NV Energy) has not presented any evidence that, at any time, it included the stadium's type of load within its long-term planning forecasts," Commissioner Ann Wilkinson wrote in the order.
The draft order also stated that commissioners are "unconvinced" that allowing the Raiders to exit will have an upward pressure on rates, as the stadium has not yet caused the utility to incur any costs. But it also left a door open for another of NV Energy's arguments that the impact fee should cover a longer period of time (from six to 10 years) if the claim of flat load growth was "substantiated in future filings."
The commission also rejected the utility's argument that the proposed arrangement to purchase power from a third-party provider on electric markets — as opposed to building a power plant or entering into a long-term power purchase agreement — did not meet the standard set forth in law requiring departing companies to procure "new" sources of power.
Although it wrote it would welcome a "more detailed analysis" of the issue, the commission said that the total of size of the stadium's peak load was greater than the amount of excess energy produced by the utility, meaning that some of it would need to come out of state and thus satisfy the requirement for new power supplies.
"Although theoretically a 704B load can rely exclusively on indirect purchases from NV Energy, thus not adding energy and capacity to the supply in the state, the Commission relies on staff's testimony indicating that, for a load such as that of the stadium, it would not be feasible to receive capacity and energy exclusively through indirect purchases from NV Energy," Wilkinson wrote in the order.
Commissioners said they had concerns with the initial "incomplete" version of the exit application, which they said "increasingly frustrated the commission's ability to carry out its statutory duty of ensuring that approval of these approved transactions is not contrary to the public interest."
Like other departing customers, the team will still be a transmission customer of NV Energy, and will be required to pay a rate surcharge for economic development. Commissioners wrote that they would take up the issue of determining if and how departing customers should be required to pay decommissioning costs for the Reid Garder and Navajo coal-firing power plants during the utility's next general rate case.
Updated at 10:28 a.m. to reflect the order's approval by the Public Utilities Commission. Updated at 8:44 p.m. to add a quote from a NV Energy spokeswoman.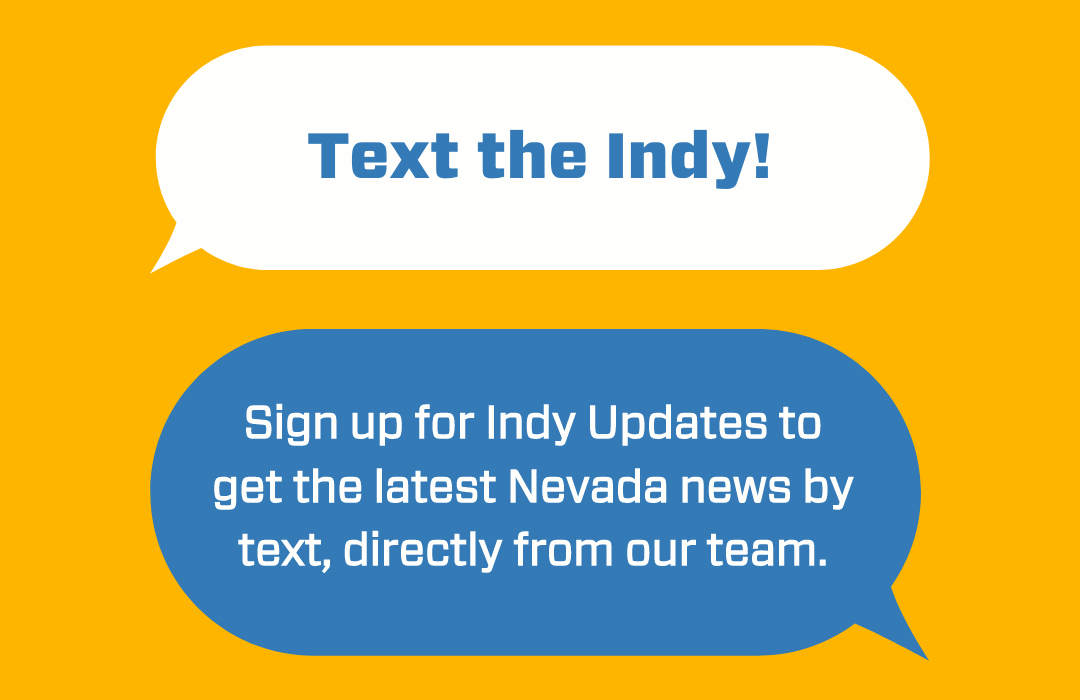 Featured Videos
Comment Policy (updated 4/20/2021): Please keep your comments civil. We reserve the right to delete comments or ban users who engage in personal attacks, use an excess of profanity, make verifiably false statements or are otherwise nasty. Comments that contain links must be approved by admin.