What is the future of snow? Grappling with climate change and warmer winters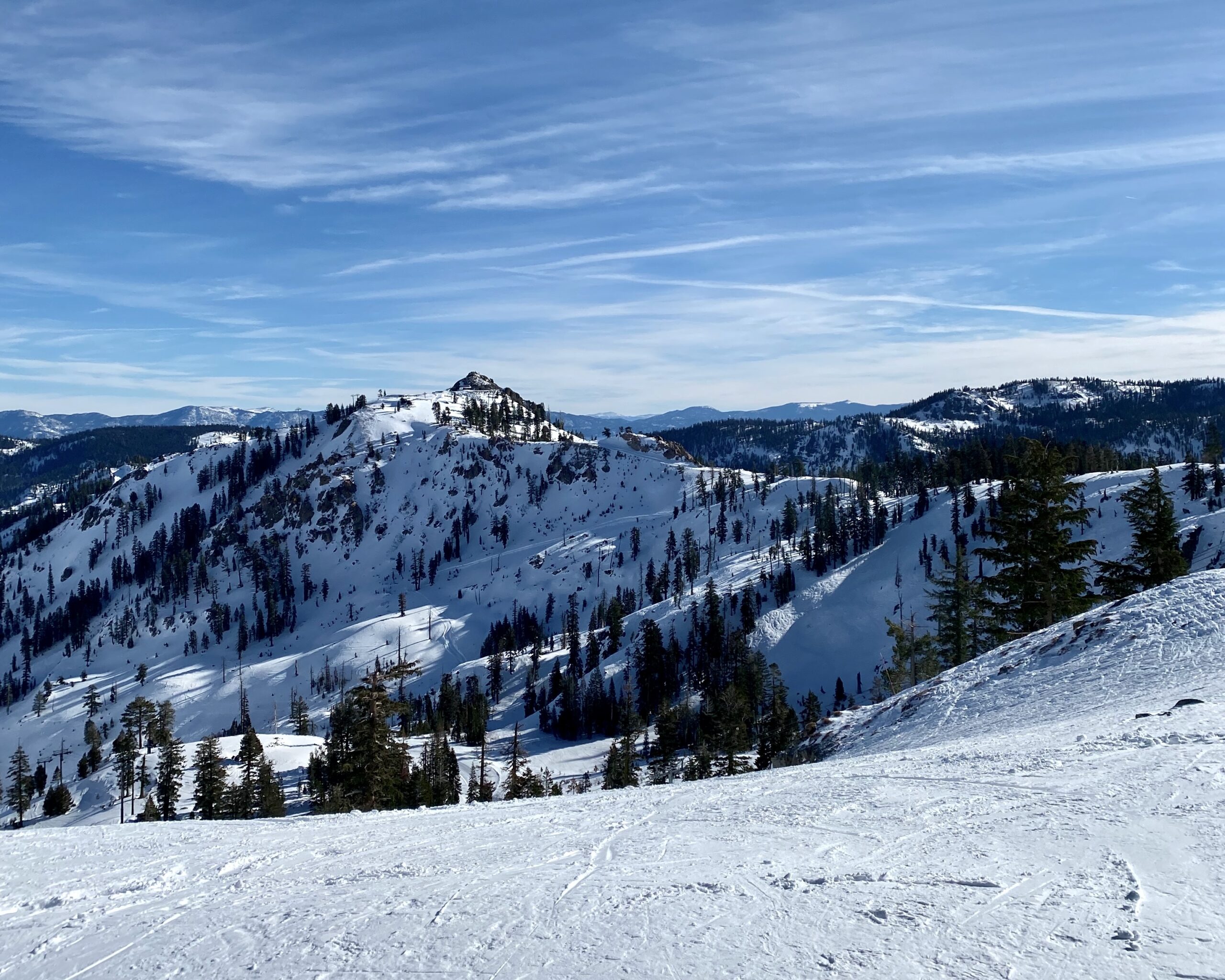 Good morning, and welcome to the Indy Environment newsletter.
As always, we want to hear from readers. Let us know what you're seeing on the ground and how policies are affecting you. Email me with any tips or suggestions at [email protected]
To get this newsletter in your inbox, subscribe here.
---
Between the Winter Olympics and our dry January, I've been thinking a lot about snow over the last few weeks. Last month, Reno saw no measurable precipitation for the first time since such records were kept. The dry streak has continued past January. And although there have been longer periods of dryness in the region, it's enough to be noticeable, matched with warm temperatures that make it feel more like spring than winter.
Maybe it's the weather whiplash that makes it feel especially noticeable. The water year started out strong. Reno saw record rainfall in October, followed by large storms in December around Lake Tahoe and the West, boosting snowpack to above 100 percent of normal for that time of the year. Since then, with no new snow in many places, the snowpack has fallen to just below — or very close — to the average in the Sierra, much of Nevada and across much of the West.
Snow has also been on my mind because the Winter Olympics started this week. Skiers and snowboarders in Beijing are riding on what is effectively entirely man-made snow, a first for the winter games and an artificial process that requires a lot of energy, water and chemical inputs.
Over the weekend, driving down U.S. 395, which runs adjacent to the Eastern Sierra, I saw at least one message on a hotel sign echoing the often-repeated sentiment: Please, more snow.
Although the water year is far from over — a lot can happen later in February and March — I've heard plenty of chatter, including in my own interviews and reporting, about what it all means.
There's the data and the science. This was the second-driest January on record for both Nevada and California (where much of Western Nevada's water originates), according to the National Oceanic and Atmospheric Administration. Multiple scientific studies have pointed to a less reliable, and in many years, less robust snowpack in the Sierra and other parts of the West. In 2018, one study found that since 1915, Western snowpack had already declined by about 21 percent. Another study forecast back-to-back, low-to-no snow years in the Sierra and the West.
But the story extends beyond the data. There is a qualitative story, too. The aridity affects us on the ground, on a personal level — our attitudes and the way we think about climate change.
Speaking for myself, it makes me think about the future. What will our snow look like in 20, 50 years? What does it mean for enjoying the winter? For our water supply? Our economy?
Heather Hansman, a skier and the author of Powder Days: Ski Bums, Ski Towns and the Future of Chasing Snow, has written a lot about these questions. I talked to her briefly on Wednesday about how people are looking at the winter, outdoor recreation and the future.
Hansman said she was recently talking to someone about the water year conditions and how they compare to years past. The conversation, she said, went something like this: "I'm trying to remember if other years have been this bad. Does it just feel bad because we're in it right now?"
But, she added, there seems to be greater recognition across the West that something needs to happen, that our personal experiences can shape how we take action. Whereas people were had been in denial about climate change, a conversation around the outdoor recreation industry — not to mention among water managers — is being forced by what we see in front of us.
"We've been avoiding the hard stuff for a while," Hansman said.
Mountain towns and regions with snowpack-reliant ecosystems are starting to prepare for the future and adapt (though perhaps slowly in many cases). Of course, the conversation goes far beyond outdoor recreation. It intersects with the economy (many local towns rely on tourism from winter sports) and our water supply (snowpack acts as a natural reservoir to store water).
The nature of all of this is cumulative. The impacts often add up gradually, in ways that are hard to see or visualize, until they suddenly appear. Take the Colorado River Basin, which supports much of the Southwest (including Las Vegas) and is in need of more snow to boost dwindling reservoir levels. Last week, water forecasters predicted that inflows into Lake Powell, an important indicator of water supply, would be 78 percent of average, a 20 percent drop from January. Even the economic effects can seem to be slow-moving — until they suddenly arrive.
Last month, the Loughborough University's Sports Ecology Group and Protect Our Winters, a nonprofit focused on climate advocacy, put out a report looking at the way changing climate is expected to affect the Olympic games. Using climate forecasting, it looks at whether cities and regions that have hosted the games in the past will be suitable to host the games in the future.
That data draws on a 2014 paper that evaluated minimum temperatures and the probability of maintaining an adequate snow depth. The findings suggest that one location that might not be able to reliably host the games in the future is Lake Tahoe, home to the Olympic games in 1960.
"There's still going to be some great seasons," said Nat Knowles, a researcher at the University of Waterloo who used to compete as a competitive skier and lived near Tahoe for several years.
"But," she added, "the average snowpack is going down."
Knowles said it means a future where the snowpack is less reliable and more uncertain — the snow melt could start earlier, more precipitation might fall as rain rather than snow. Still, when Knowles looks at forecasts for the future, she does not get trapped in the gloom-and-doom that characterizes so many of these conversations. She sees them as a call to action.
"The thing I've always found helpful about them is there is a really drastic difference between a high emissions future and a low emissions future," Knowles said during a phone interview this week. "I don't think that fear-mongering is a useful way to talk about any of this stuff."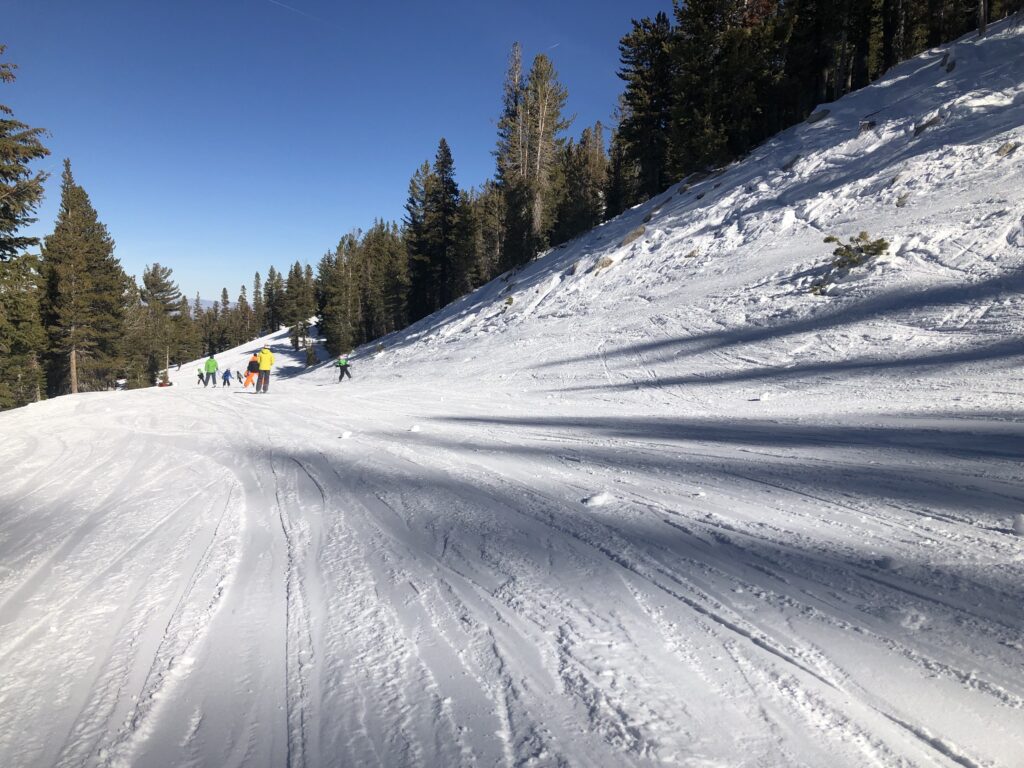 ---
Here's what else I'm watching this week:
"A federal appeals court has lifted a temporary ban on construction of a Nevada geothermal power plant opposed by a tribe and conservationists who say the site is sacred and home to a rare toad being considered for endangered species protection," the Associated Press's Scott Sonner writes.
The Reno Gazette Journal's Amy Alonzo looks at an early effort to remove a dilapidated dam on the Truckee River that can be a hazard to kayakers and rafters.
The groundwater connection: As Arizona looks to pump groundwater, some experts question whether doing so is sustainable in the long term, as KUNC's Alex Hager reports.
"The Great Salt Lake is in trouble. ... We have to do something." That quote comes from a Republican Utah lawmaker in an excellent piece by the Associated Press's Lindsay Whitehurst and photojournalist Rick Bowmer about efforts to save the lake — and whether the proposed recovery strategies go far enough.
Citi says "high lithium prices are here to stay." That matters because, as we've reported recently, there is a rush in Nevada to develop new lithium extraction and recovery projects. 
The Sierra Nevada Ally's Scott King interviewed Kirsten Stasio, the founding executive director of Nevada's "green bank."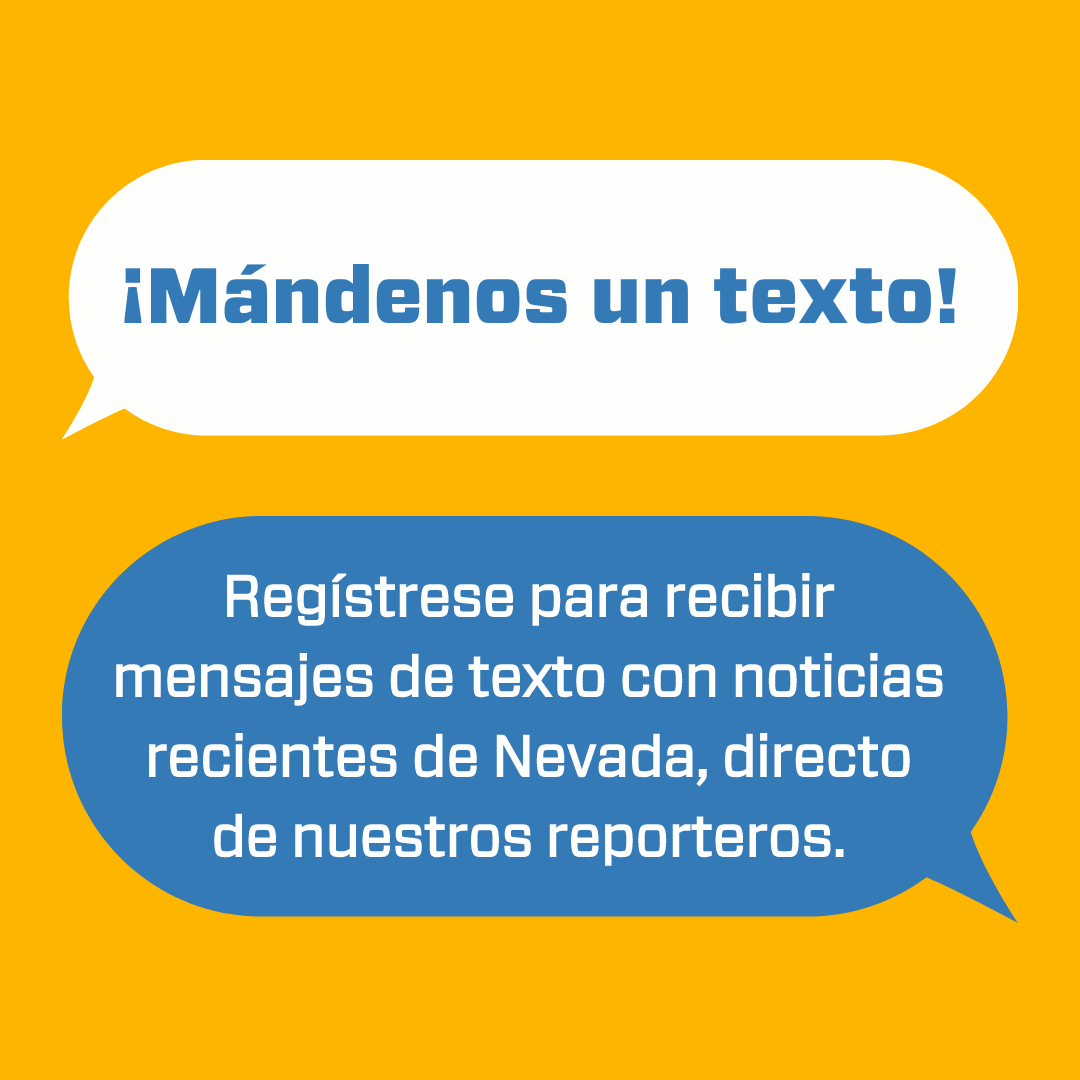 Featured Videos
Comment Policy (updated 4/20/2021): Please keep your comments civil. We reserve the right to delete comments or ban users who engage in personal attacks, use an excess of profanity, make verifiably false statements or are otherwise nasty. Comments that contain links must be approved by admin.