Is Reno the next lithium capital? Companies are looking to Nevada for 'white gold'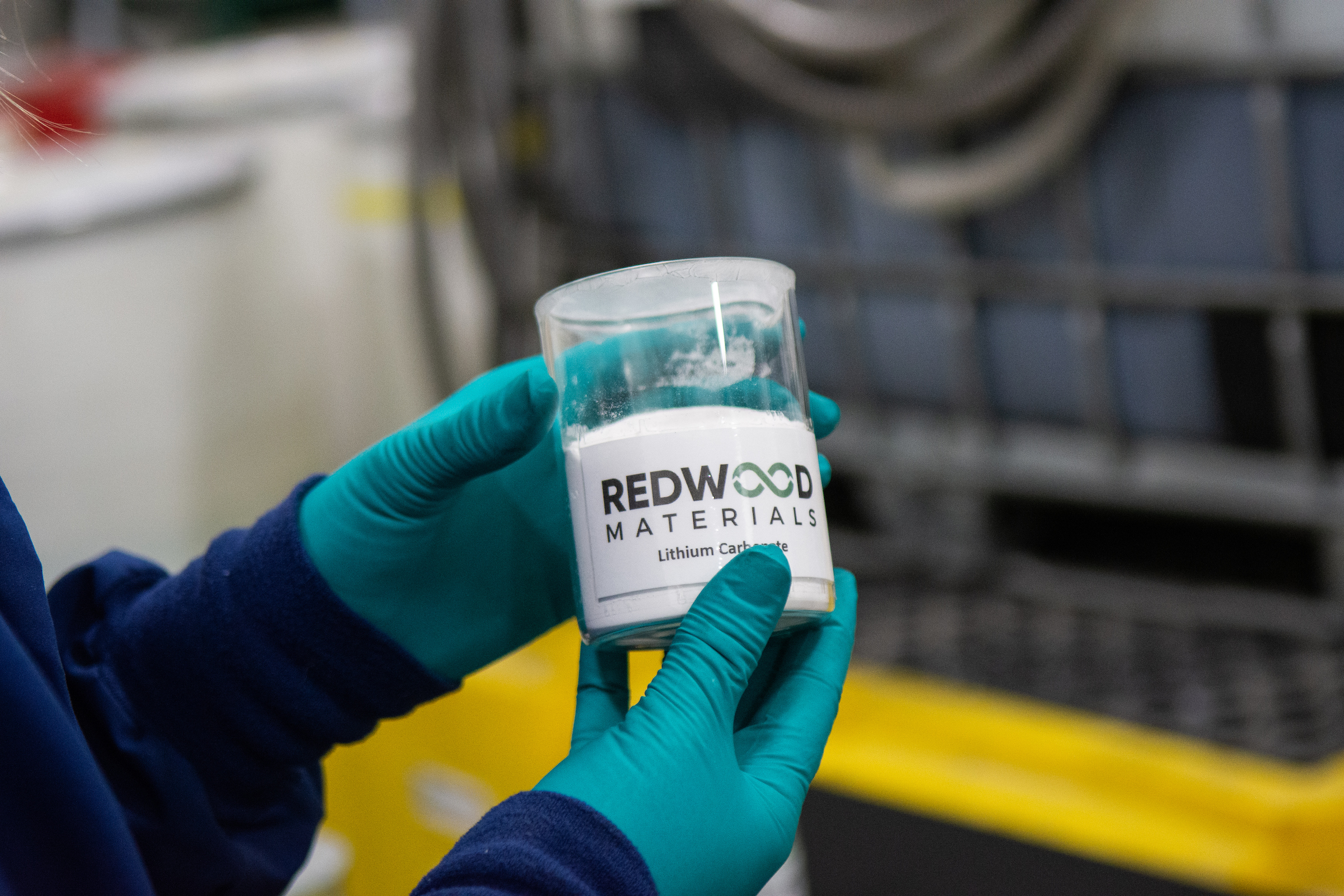 Inside an empty office building in downtown Reno, on a cool morning in December, Richard Morrison looked out across Virginia Street, which cuts across town. The office space is being developed for NeoLith, an offshoot of Schlumberger, a global oilfield services company.
But in Nevada, it's not oil that the company is after.
Hundreds of miles away, in the Clayton Valley outside Tonopah, NeoLith is looking for lithium, a key ingredient needed to move away from combustible engines and toward electric vehicles. In this venture, its strategic partner is Panasonic Energy of North America, which operates out of the Gigafactory, what the company says is "the largest lithium-ion battery factory in the world."
Morrison, who grew up in Reno and graduated from McQueen High School and then UNR, moved away from Nevada to work for Schlumberger in Texas, focusing mostly on oil projects. When an opportunity to work on a lithium project in his hometown arose, Morrison jumped on it.
"We need domestic sources of these critical minerals in order to have a successful energy transition," he said in an interview earlier this year. "Right now, we get a vast majority of lithium outside of the U.S. In fact, there's only one operating commercial mine currently. It's important that we bring on new sources, and Nevada has one of the best resources in the nation."
That operating commercial mine is in Nevada. In fact, it's in Clayton Valley, the same area that NeoLith is exploring. The project, known as Silver Peak, is operated by global lithium company Albemarle. It spans thousands of acres, with prominent shiny blue ponds dotting the landscape.
Instead of blasting through the ground, the project pumps brine to the playa surface and lets it evaporate, capturing lithium from the leftover product. Brine mining is one of the conventional methods for extracting lithium, yet globally, it is often criticized for its water consumption and massive land footprint. That's why Morrison's company is exploring an alternative technology — Direct Lithium Extraction (DLE) — aimed at decreasing the impact on land and water use.
When it comes to DLE, Morrison said, "it's definitely time for a technological revolution."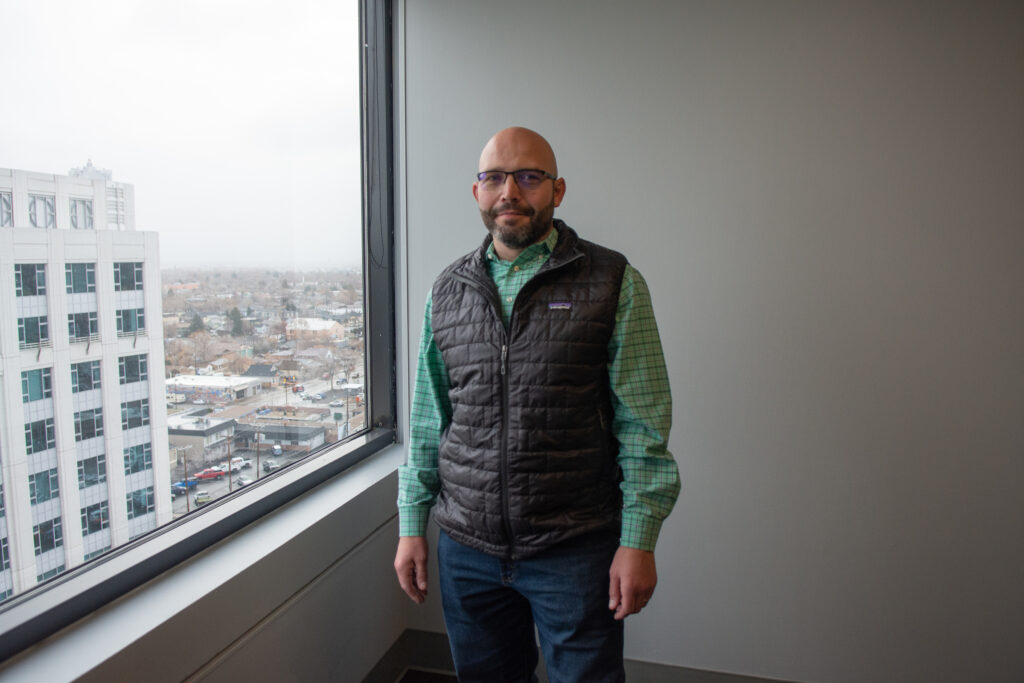 Today, a variety of newcomers are looking to compete, many casting their lithium projects as more environmentally friendly than conventional methods with a large footprint. It's important because end-users are increasingly placing a greater emphasis on a sustainable supply chain.
The International Energy Agency reported in May that the energy sector is quickly becoming a major driver of demand for minerals. The agency has said that by 2040, technologies used to move away from fossil fuels, including electric vehicles and large-scale batteries, could drive nearly 90 percent of the demand for lithium.
Right now, much of the lithium consumed in North America is mined and processed overseas. Most of our lithium supply comes from Australia, Chile and China, which also leads other countries in processing minerals considered critical for the energy transition. Officials from both political parties, including President Joe Biden, have emphasized creating a domestic supply chain to secure these minerals over the long-term.
NeoLith is not the only company setting up shop. Across western Nevada — in Reno, Fernley and Carson City — companies are buying warehouse space and constructing miniature chemistry labs. They are also poaching engineers and experts from the electric-vehicle world, the battery world, the oil and gas industry, Tesla and other mines across the West.
Nevada, this year, was ranked the most attractive province for mining in the world. And Nevada has ample federal public land, increasing the accessibility of ore deposits. Tesla's presence in Northern Nevada makes the state all the more compelling. Over the past few years, at least two top Tesla employees have left to lead Nevada-based companies focused on lithium recovery.
That includes JB Straubel, a Tesla co-founder and its former chief technology officer. After he left the company, he started Redwood Materials, a Nevada-based company that has its sights on creating a circular supply chain for the minerals needed in the energy transition. In Carson City, Redwood has built a laboratory, a warehouse and recycling processing equipment as it continues to grow. Its goal: Rather than mine, recover minerals from America's junk drawers.
"Increasing our nation's production of batteries and their materials through domestic recycling can serve as a key enabler to improve the environmental footprint of U.S. manufacturing of lithium-ion batteries, decrease cost and, in turn, drive up domestic adoption of electric vehicles," Straubel said in September after Redwood announced a strategic partnership with Ford Motors.
An emphasis on domestic supply
The lithium rush is not new, but it has accelerated in recent years as auto manufacturers and global economies have committed to producing all-electric vehicle fleets in the coming decades. Since 2015, Nevada mining officials have tracked claims thought to be associated with lithium brine. Because of how lithium mining claims are staked, they are sometimes difficult to track.
That said, the Nevada Division of Minerals estimates there are about 10,989 claims presumed for lithium brine. The division estimates there is a similar number of claims for hard-rock lithium mining. Hard-rock mining, unlike brine mining, involves digging underground to extract ore.
"It is something we have been tracking and trying to quantify," said Mike Visher, the division's administrator (the state agency plays a role in regulating certain types of lithium exploration).
The Center for Biological Diversity, which monitors the impact of development on wildlife and plants, created a map showing proposed lithium projects dotting much of rural Nevada.
"We're in the midst of a 'white gold rush' the likes of which hasn't been seen in 100 years — and we have no plan," said Patrick Donnelly, the center's state director and the map's author.
Donnelly urged state officials to develop a plan with a technological and geographical analysis.
The emphasis placed on new mining, for some projects, has prompted significant concerns and scrutiny from environmentalists and rural communities that are no strangers to extraction. Some communities are reluctant about being on the frontlines of the global energy transition. This is especially true with efforts to permit hard-rock lithium projects and create new surface mines.
Much of this proposed mining activity would take place on the ancestral homelands of Western Shoshone, Northern Paiute, Southern Paiute and Washoe tribes. An estimated 79 percent of the country's lithium reserves are within 35 miles of Native American reservations, according to research conducted by MSCI, a financial analysis firm that assesses sustainable investments.
Payal Sampat, a director at mining watchdog Earthworks, said new extraction, whether in the U.S. or globally, often amplifies inequities, "basically imposing harm on vulnerable communities that have neither caused the climate crisis nor are likely to benefit from this transition."
Visher said it's important that operators approach projects with "their eyes wide open." It's not only about finding ore. It's also looking at the biological, cultural and social impacts of a project.
"You can choose to close your eyes to it and just focus on the commodity," he said. "But if you do that, you risk losing the ability to mine because you didn't evaluate all the issues at play."
In the hunt for "white gold," what some call lithium because it appears as a white powder after it is processed, miners have found support from the Biden administration. For years, the United States has relied on extraction from other parts of the world, often tying the supply chain of key products to countries with little transparency, poor labor practices and a history of exploitation.
The administration has actively sought to bolster the domestic production of critical minerals in demand as part of the energy transition: lithium, graphite, cobalt, nickel, copper and rare earth elements. That means more extraction, and with known deposits, Nevada has emerged as one of the most ideal places for extracting and recovering some of these minerals, especially lithium.
"If we zoom out to the national level and look historically, mining has been offshored more and more over the last few decades," said Thea Riofrancos, an assistant professor at Providence College who has studied mining across the world. "To make the policy decision that the whole supply chain for EVs starts in the U.S. — and that supply chain begins with mining — is a shift."
It's especially important given the federal government's role in permitting and regulating mining across the American West. Through agencies like the U.S. Bureau of Land Management and the U.S. Forest Service, the government controls more than 65 percent of the land in Nevada. If miners want to develop a claim, they must get permits from federal land managers.
The state plays an important role too, overseeing water rights, bonding and reclamation when mining is complete, and permits meant to ensure that water quality is not degraded by mining.
Gov. Steve Sisolak has also pushed for the development of new extraction. In October, KTVN 2 News in Reno reported Sisolak as saying the state was "trying to advance the mining of lithium so that the entire country can benefit from the production of batteries and moving forward."
The state climate strategy, drafted under the Sisolak administration, lays out the policy this way: "Several entities are considering investments or have already secured rights to a lithium claim in Nevada. This would certainly lead to expanded job opportunities. Of course, the environmental impact of mining to the landscape and water resources must also be carefully considered."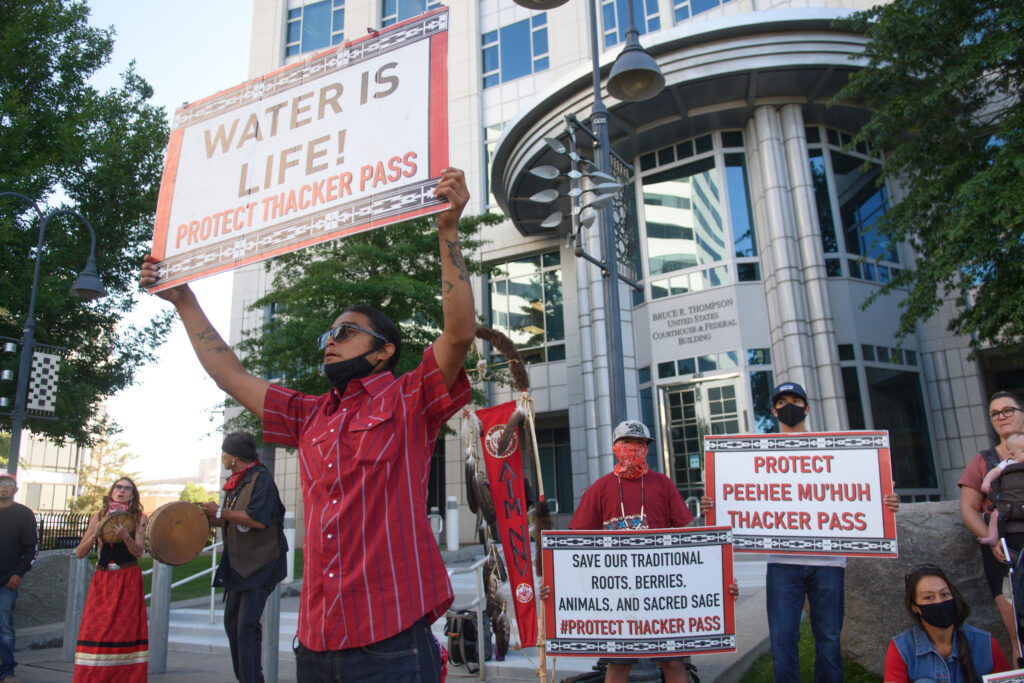 Different operators, different approaches
Exactly how the lithium rush unfolds remains an open question. What happens when projects conflict with existing uses of land and water? What are the environmental impacts? What do the new projects mean for local communities? Are regulators prepared for an influx of permitting? And how much lithium can be recovered through recycling, rather than through new mining?
A number of companies are taking different approaches to those questions, and Nevada's lithium mining industry is far from a monolithic sector in agreement on what approach to take. Each method for recovering lithium comes with its own set of benefits, challenges and tradeoffs.
All those questions are set against increasing demand and high lithium prices. The end users, including auto manufacturers, are actively monitoring potential projects, several experts said.
"It's hard to see how that supply-demand gap will close within the next few years," said Cameron Perks, a lithium analyst for Benchmark Mineral Intelligence, which collects data for the industry.
At the same time, large corporate end-users and household automakers are emphasizing their interest in projects with strong Environmental, Social and Corporate Governance (ESG) goals.
"What the projects show is that there are a variety of types of lithium deposits and extraction technologies," Riofrancos said. "None of these projects has no impacts, but the impacts vary."
Morrison, with NeoLith, sees promise in a process known by its industry acronym, DLE. Direct lithium extraction, he argued, would do away with pumping large amounts of brine into ponds for solar evaporation, a practice that could cause major damage to playas across the West. The evaporation method can also take several months as operators wait for the brine to evaporate.
DLE uses a closed-loop system. Brine, a liquid solution containing a significant concentration of salts and minerals, is removed from a groundwater aquifer, then processed in real time and injected back into the aquifer, with only an estimated 15 percent water lost in NeoLith's process.
"It's a continuous process," he said, "so it will happen in days versus 18 to 24 months."
The company plans to put about $15 million into a pilot plant in Clayton Valley. Once it tests out its technology, NeoLith is hoping to invest in a much larger production facility.
There is another advantage to DLE: A skills transfer. Some of the same skills required for the oil and gas industry — the evaluation of subsurface conditions — is used in DLE projects. As the energy transition continues, DLE, like geothermal, could be an opportunity for oil engineers.
"Specifically in this space, the skills transfer pretty well," he said.
DLE is still emerging, and more research is being done to bolster its feasibility. The National Renewable Energy Laboratory is currently offering a prize for improving DLE projects.
Visher, with the state's division of minerals, said more research is needed to support the critical minerals supply chain. He said miners can run into gaps with data collection and technology.
"It takes decades to get a breakthrough that drives the next resurgence," he said.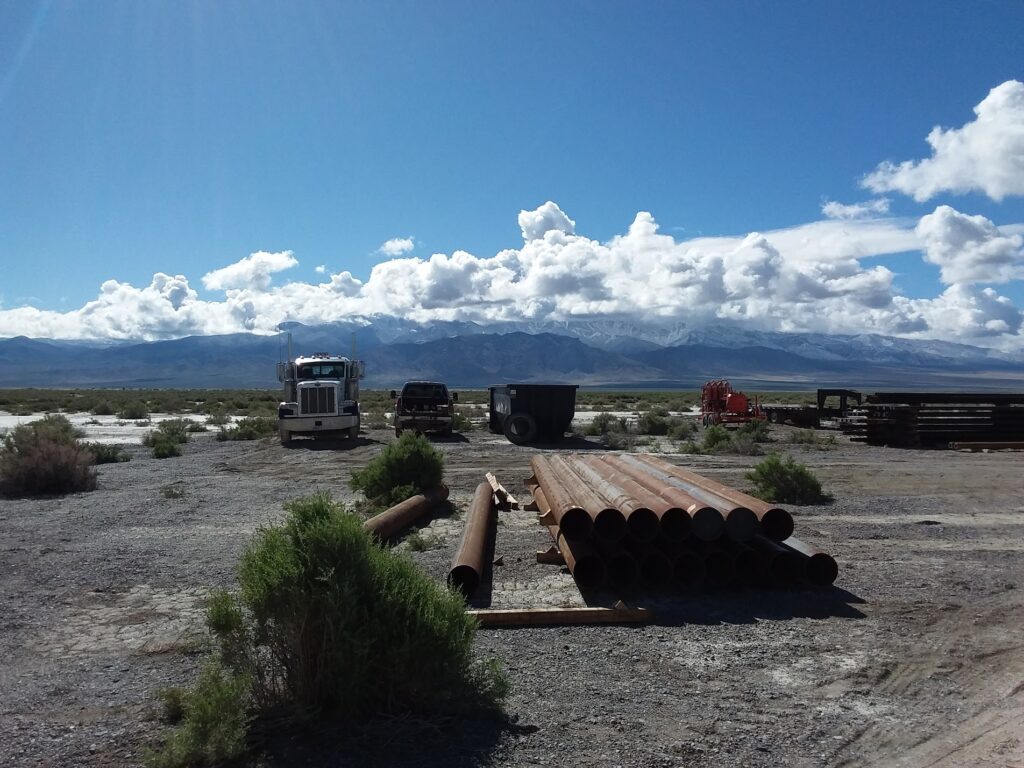 Other companies are eyeing DLE outside of Clayton Valley. Exploration groups are also looking in Railroad Valley, which runs through Nye County and into White Pine County.
Vincent Ramirez, the CEO of 3PL Operating, came from an oil background, working for years as an exploration geologist with Shell. With the company, Ramirez is turning to lithium and he's looking at brine deposits beneath Railroad Valley, which he described in an interview as sitting on "the very bullseye of where [a] giant lake evaporated and left salt deposits."
Ramirez has ruled out conventional brine evaporation, saying he wanted to avoid "a big messy operation." Ramierz added, "That's just not going to happen for many, many reasons."
Instead, 3PL Operating is looking at a closed-loop system that aims to consume only about 18 percent of the water it is asking state regulators for permission to withdraw from the aquifer beneath Railroad Valley. Ramirez said 3PL Operating is working with firms that are developing DLE, and he believes there is a lot of crossover with the oil and gas industry.
"Everything I've done for this project can be easily imitated in five minutes by anybody with my background," Ramirez said. "From an oil and gas perspective, I'm not particularly innovative."
Mining experts have said that although DLE has potential as a more sustainable alternative to conventional operations (greatly reducing a project's environmental footprint), it could take time to fully develop the technology and it might not always work depending on a brine's chemistry.
In addition, some water users have expressed serious concerns about how the DLE projects could conflict with their rights. After 3PL Operating filed an application to pump an estimated 101,400 acre-feet of brine (more than 80 percent of that would be injected back into the aquifer), state wildlife managers, three federal agencies, and the Center for Biological Diversity filed protests with the state. They raised concerns about water quality and how the pumping could affect the natural hydrologic patterns of the groundwater basin, as well as critical springs in the area.
One of the protests came from the Bureau of Indian Affairs. The Duckwater Indian Reservation, about 25 miles from the project, uses water connected to groundwater under Railroad Valley.
3PL Operating has said it will submit a water monitoring and mitigation plan.
In the case of NeoLith, its competitor Albemarle, the only company operating an active lithium mine in the United States, filed a protest challenging its water rights. In its protest, Albemarle argued that NeoLith's applications to use water are "premature, incomplete and fail to provide the necessary detail needed to fully understand the impacts of the proposed water usage."
Nevada's top water regulator, the state engineer, will ultimately rule on the protests.
As some operators are pushing the development of DLE, there are several companies pushing forward with open-pit mines that resemble the types of surface extraction used for other metals, such as gold and copper. Lithium is already mined this way in Australia and China. Companies developing these projects argue that they are needed in the U.S. to secure a domestic supply.
The most high-profile project, Thacker Pass, claims to sit on the largest known lithium deposit in the United States. The proposed mine would span roughly 5,545 acres over a project area that includes about three times that amount of land. At the base of the Montana Mountains, Thacker Pass sits on land that is sacred to members of the Fort McDermitt Paiute and Shoshone Tribe.
Thacker Pass, Peehee mu'huh in Paiute, is a place used to grow traditional foods and hold ceremonies. The area is also considered valuable sagebrush habitat for wildlife, including the Greater sage grouse. Many tribal members have a deep, generational connection to the area slated for new mining. The mine would sit near a 1865 massacre site where at least 31 tribal members were killed (a court ruled in November that newly-presented evidence documenting a massacre in the area did not "definitely establish that a massacre occurred" in the project area).
Under a permit from federal land managers, Lithium Americas, the company behind Thacker Pass, plans to begin an archeological survey of the area next year.
"We are working directly with Fort McDermitt Paiute Shoshone tribal members to include them in the cultural preservation work at the site," the company said in a statement. "While there's no evidence of human remains there, this work will allow for discovery and protection should unexpected artifacts be found."
The People of Red Mountain, a group of tribal members opposed to the mine, the Reno Sparks Indian Colony, environmental groups and a local rancher have all mounted legal challenges to a federal approval for the mine, which was given the green light under the Trump administration. Federal District Court Judge Miranda Du, who did not issue an injunction on preliminary work, has yet to rule on the merits of that case, but plans to do so before mine construction begins.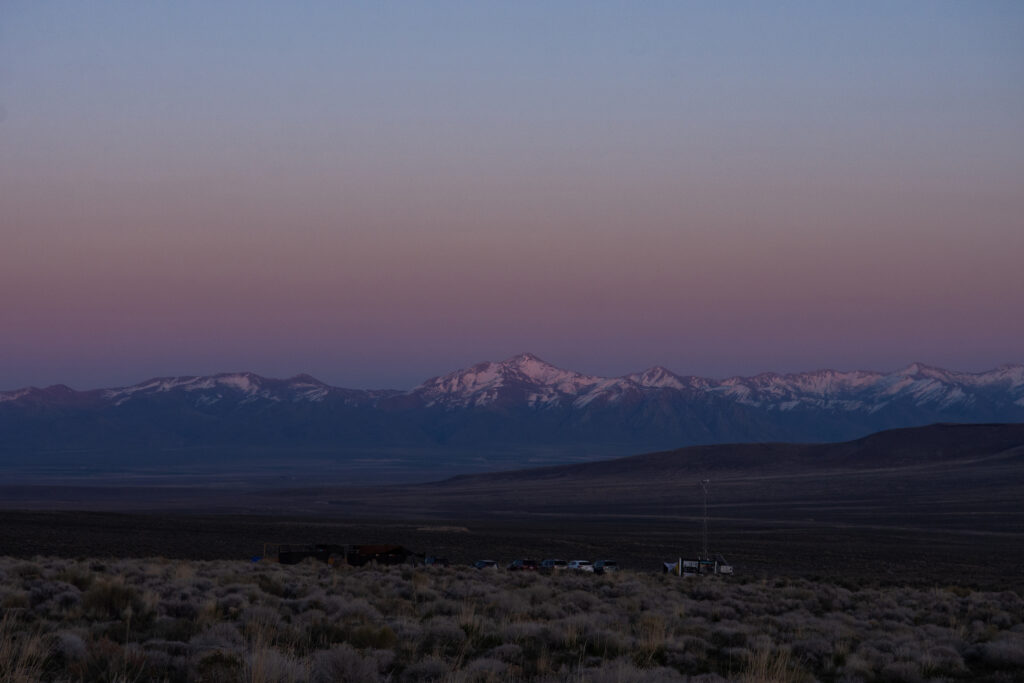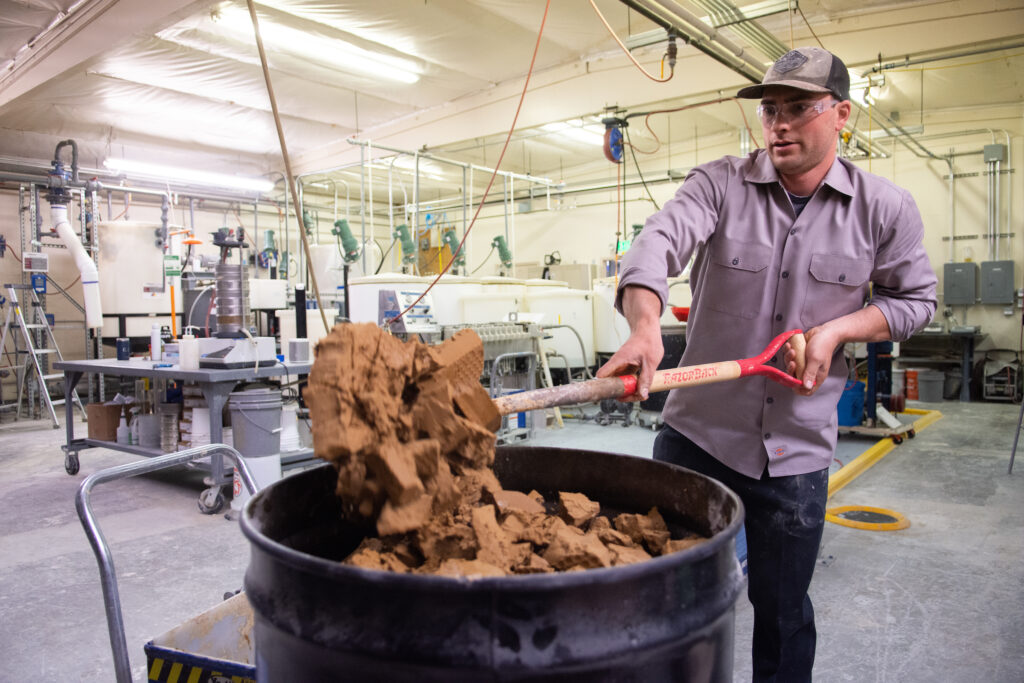 In December, the People of Red Mountain and the Reno Sparks Indian Colony presented the court with a new complaint. It alleges that, in permitting the project, federal land managers violated a series of laws that are meant to protect sacred and culturally important sites.
"These sites hold the history, culture and ancestors of the Great Basin Tribes," Arlan Melendez, chairman of the Reno Sparks Indian Colony, said in a statement after the new complaint was filed.
Lithium Americas is continuing to push forward with permitting, even with the ongoing lawsuit. The company said it continues to work with concerned residents in the surrounding area. Two small communities, Orovada and Kings River Valley, sit on each side of Thacker Pass. Residents of each have expressed wariness about what a fully-functioning mine might mean.
Lithium Americas has offered to relocate a school in Orovada (next to a road where mine trucks would travel), fix an unsafe highway turnoff and commit to air and water monitoring. It also said it conducted an equipment operator training for the Fort McDermitt Paiute and Shoshone Tribe, with about 15 tribal members in attendance.
"When we have newer extractive industries, oftentimes communities are less receptive because the initial phase of mining development is really disruptive, economically, environmentally and socially," said Riofrancos, who has focused her recent work on Nevada lithium projects.
Meanwhile, the Biden administration's U.S. Bureau of Land Management has continued to defend the approval of the project in court. And the White House cited Thacker Pass in a recent press release. The press release touted the administration's approval of a permit for the mine.
It's not the only project to gain attention and pushback. Ioneer, an Australian-based company, is working to develop a project, known as Rhyolite Ridge, to mine lithium and boron near Tonopah. But the deposit sits beneath the only known habitat of Tiehm's buckwheat, a plant species that is distributed across roughly 10 acres of land in the Silver Peak Range, where the mining would occur. Federal wildlife managers have proposed endangered species protections for the plant.
At the same time, the project shows the struggles the Biden administration is facing in balancing competing priorities. Ioneer, which is moving forward with federal permitting, advanced into a final stage for a federal loan from the U.S. Department of Energy. The loan, the company said this month, would be worth up to $500 million. Earlier this year, Ioneer also announced a $490 million deal with Sibanye-Stillwater, a global mining company headquartered in South Africa.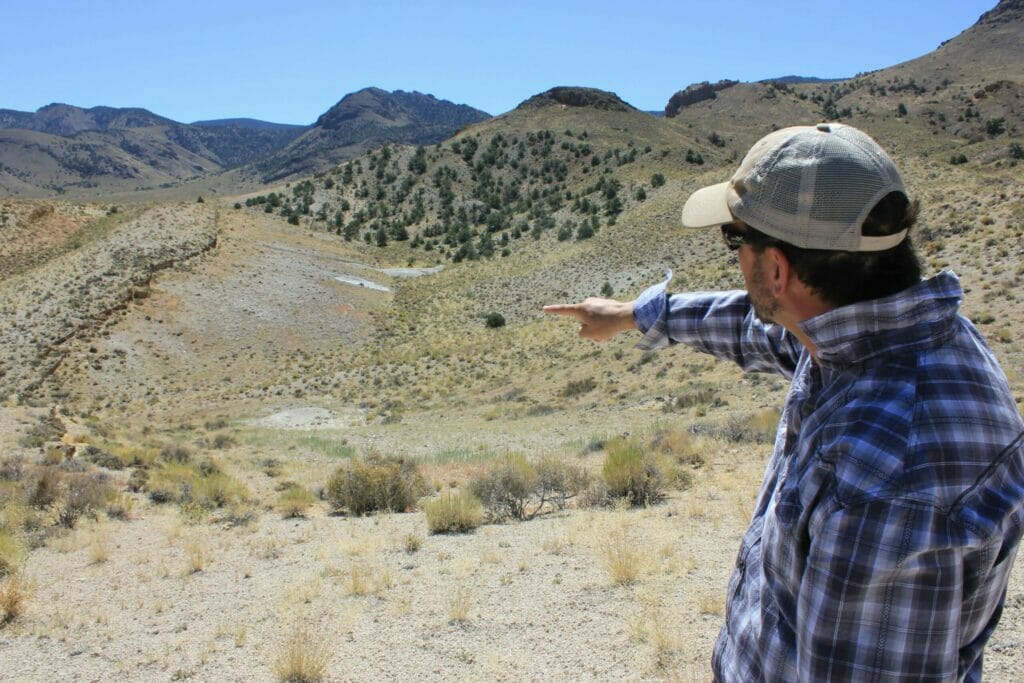 Sampat, with Earthworks, said the decision by policymakers to emphasize traditional mining is obscuring other, more sustainable pathways to create a supply chain that could contribute to the global effort to cut greenhouse gas emissions. She said the mining industry, as a whole, has a poor track record when it comes to environmental and social responsibility. And there are still loopholes on the books that allow some mining firms to avoid regulations and cleanup rules.
She encouraged policymakers to think critically in order to "remake our materials system," saying global economies could chart an energy transition without "the human and environmental costs that we are currently on a pathway of incurring as a result of destructive mining."
One option, she said, is to invest more in and prioritize recycling. In April, the Institute for Sustainable Futures at the University of Technology Sydney prepared a report for Earthworks showing the potential for reducing demand for new lithium mining through more recycling. Other strategies might include encouraging more public transportation and reducing demand for cars.
"There is a wide range of secondary-use technologies and policies we could be employing — and we're not there," Sampat said, specifically describing the approach in the United States.
A circular supply cycle?
But in a Carson City lab this year, Mary Lou Lindstrom was working on just that approach.
On a Wednesday in October, Lindstrom, a UNR graduate who worked previously at Panasonic and with rare earth minerals, stands in Redwood Materials' small laboratory, built to break down consumer products through a series of chemical processes. The lab looks similar to those built to further process mine ore. But the major difference is the starting product: Recycled goods.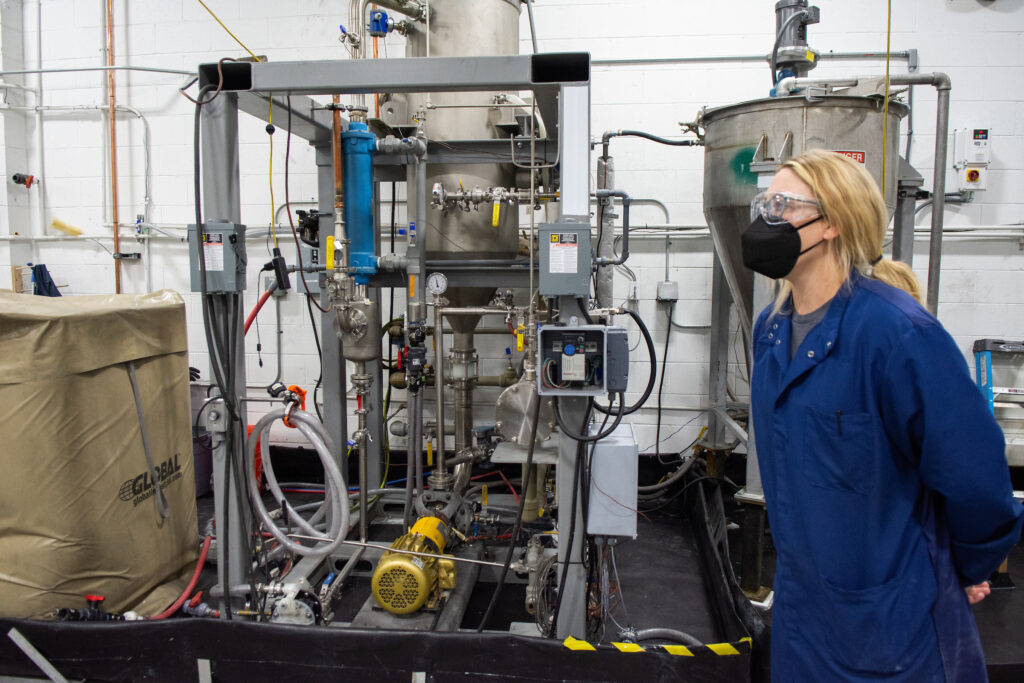 Lindstrom said her job at Redwood is, in many ways, the "culmination of all my previous experiences coming together in the perfect format." It brings together mining and batteries.
Among the reasons that Redwood Materials decided to locate its business in Carson City — in addition to the proximity to California and the Tesla Gigafactory — is the state's expertise with minerals, said Alexis Georgeson, vice president of communications and government relations.
The idea behind the company, as Straubel, the former Tesla co-founder has put it, is that the largest critical minerals "mine" might actually be in our landfills. In a warehouse down the street from Redwood's lab and office, the company is collecting dozens and dozens of boxes filled with consumer electronics and cathodes from lithium-ion batteries that are no longer in use.
The products run the gamut, from medical equipment to old laptops, all waiting to go through a series of mechanical processes before the key minerals in them can be recovered and reused.
Redwood Materials' ultimate goal is to create a closed loop domestic supply chain. Whereas right now much of our supply chain is currently offshored to other countries, Redwood wants to create a more sustainable and resilient long-term system where waste is commonly recycled. Already, the company has partnered with Panasonic to recycle materials from the Gigafactory and Envision AESC, which operates a battery plant in Tennessee. Amazon was an early backer.
Redwood Materials is already looking to go one step further: Battery materials manufacturing. The company plans to announce a site next year and produce enough cathode material by 2025 for roughly one million vehicles. Cathode materials are a key element of lithium-ion batteries.
The conventional wisdom, in the past, was that recycling was cost prohibitive compared to new mining for minerals. But with battery demand projected to soar in the coming decades, recycling companies are betting they will be needed to fill projected gaps in battery materials and to meet demand for an energy transition that occurs as sustainably as possible.
Recycling is not without its impacts or limitations, either. One is a logistical question: Do we have the infrastructure to get "waste" from America's junk drawers to recycling plants? And some forms of recycling have been criticized for leaving large environmental footprints.
Miners argue that although recycling could play a role, the technology is not at an advanced enough stage to make a major dent in the demand for minerals. In addition, others note that there are simply not enough battery packs in existence to fill the demand for electric vehicles.
Yet the number of spent batteries is also forecast to skyrocket as electric vehicles start to come offline throughout the next decade or two. In a report this year, the International Energy Agency said recycling could decrease the primary mineral supply demand by 10 percent by 2040.
Recycling's promise, experts said, could depend significantly on what governments do in setting up a legal framework and regulations for a critical minerals supply chain. The European Union, for instance, already adopted a regulation for batteries that have reached the end of their life.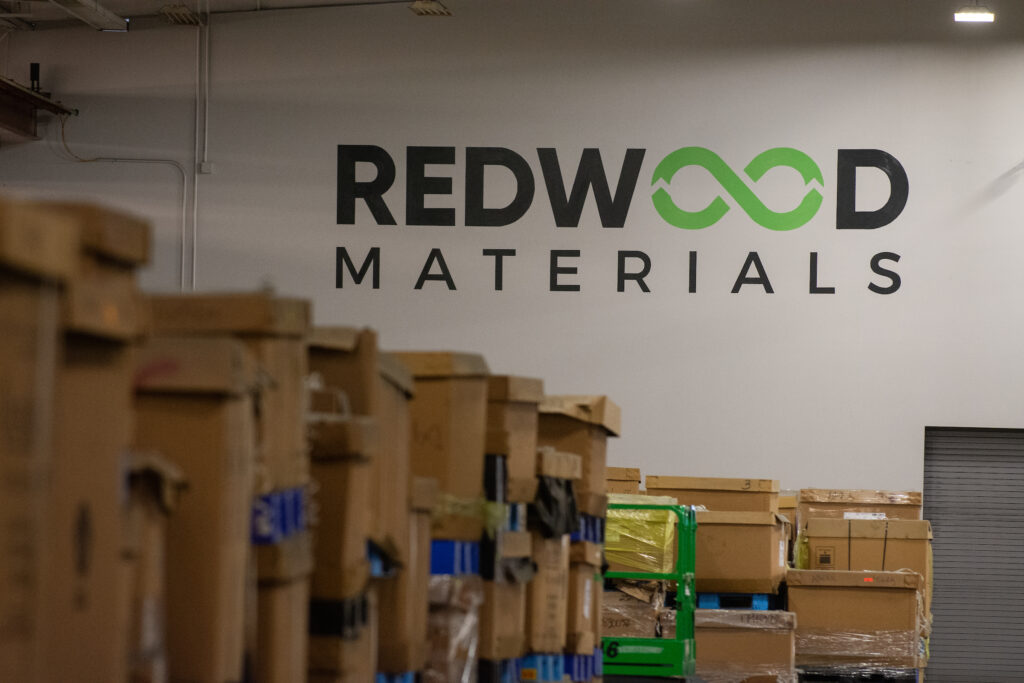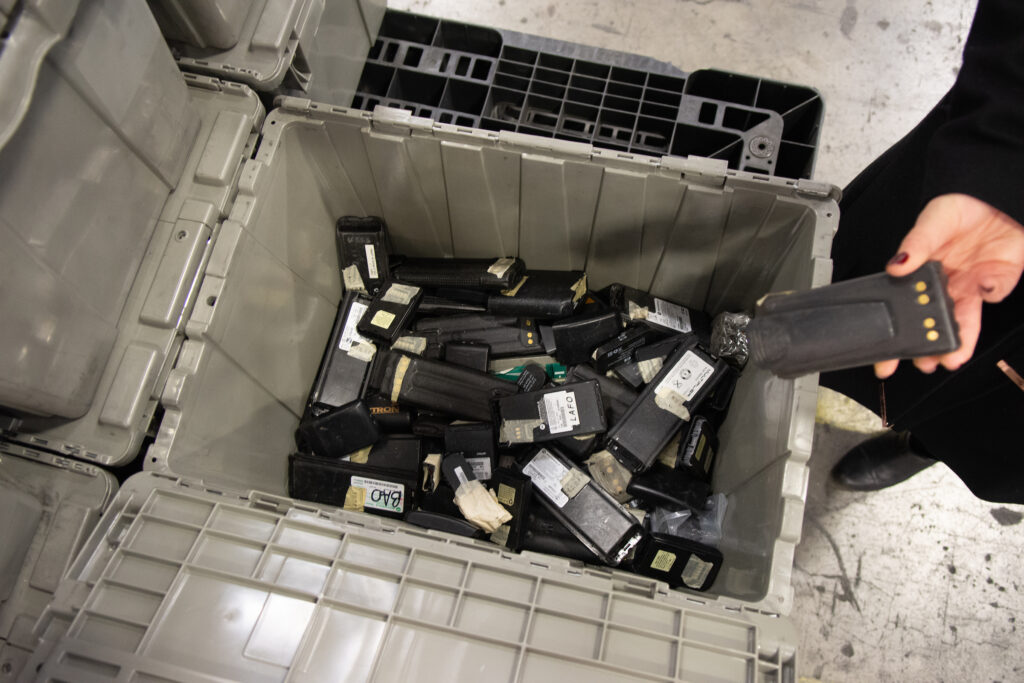 Redwood Materials is not the only company led by a former Tesla employee that has entered the recycling space in Western Nevada. American Battery Technology Company, led by former Tesla engineer Ryan Melsert, is also building a lithium-ion battery recycling plant in Fernley. It boasts an "advanced" hydrometallurgical process that sets it apart from other competitors.
Recycling is important, Melsert said, "because [of] the speed to market." The company hopes to bring minerals back into the supply chain quickly through recycling. But American Battery Technology Company is also looking at extraction, with mining claims in central Nevada. On Tuesday, the company announced that it had staked an additional 122 claims near Tonopah.
Merlsert said he sees Nevada playing a key role in lithium recovery and the supply chain for batteries, especially with its geologic potential and the presence of the Gigafactory nearby.
"Every time you build one of those nodes, it helps nodes in other areas," Melsert said.
Policymakers appear onboard, with Sisolak singling out lithium potential in his State of the State address at the beginning of the year. But questions remain as to whether the state government is prepared for an increase in activity and if there is a plan for managing the "white gold" rush.
"If government officials and industry actors have their way, Nevada will be converted into a key node in this broader national plan to create a domestic EV supply chain, starting with mining, going through to refining, battery manufacturing and then EV manufacturing," Riofrancos said.
Update: This story was updated on Dec. 28, 2021 at 6:52 a.m. to include a statement form Lithium Americas, the company developing the Thacker Pass project.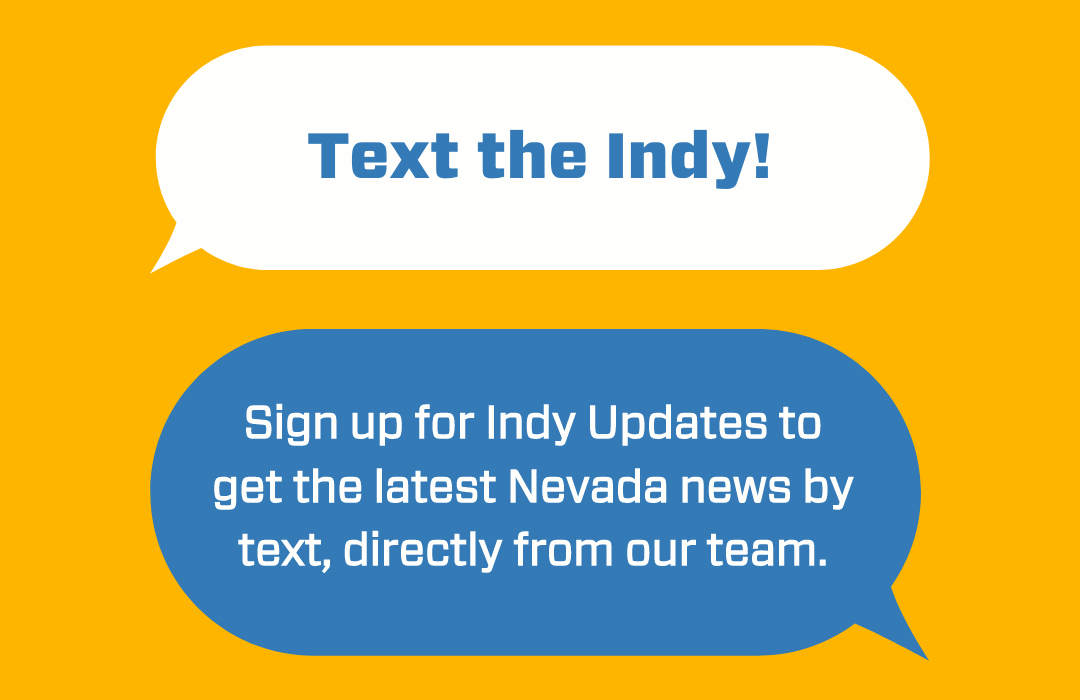 Featured Videos
Comment Policy (updated 4/20/2021): Please keep your comments civil. We reserve the right to delete comments or ban users who engage in personal attacks, use an excess of profanity, make verifiably false statements or are otherwise nasty. Comments that contain links must be approved by admin.