Follow the Money: A guide to who gave money to state lawmakers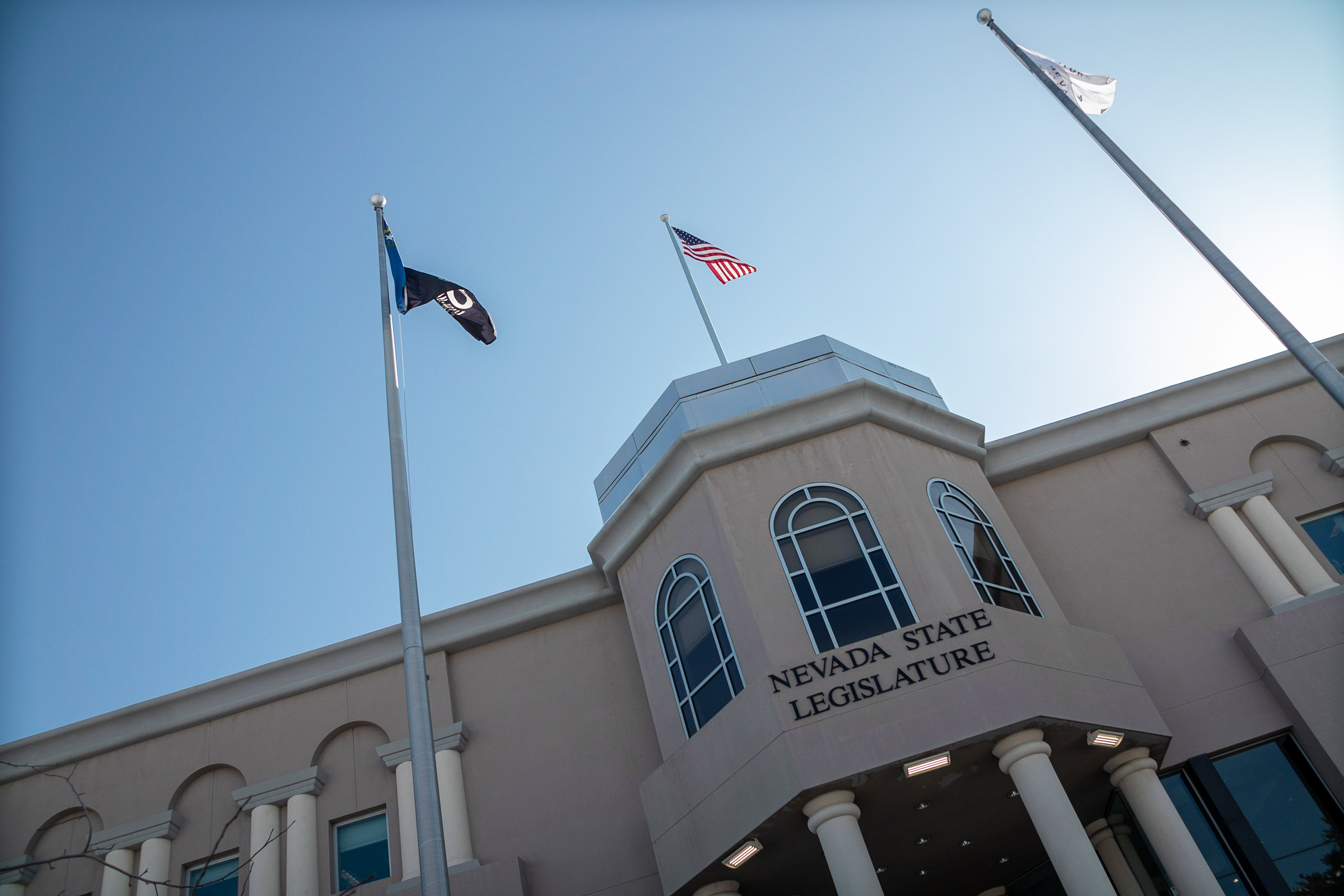 During the 2022 election cycle, Nevada lawmakers raised a record $13 million through thousands of big-money contributions (those greater than $200) from a variety of groups and entities including unions, real estate developers, major companies and lawyers.
Over the past 12 weeks, The Nevada Independent has examined those contributions, highlighting what groups gave the most to legislators and who among the 63-member Legislature raised the most money during the past election cycle.
Below is a guide to the Legislature-focused installments of our "Follow the Money" series from this year.
---
THE BIGGEST FUNDRAISERS: Democratic lawmakers lead as record $13 million raised in 2022 cycle
In the inaugural edition of this year's Follow the Money series, we broke down major fundraising trends for individual lawmakers, a group that allows you to see not only how much big money is headed to individual legislators, but also how certain industries favored key legislative leaders, committee chairs or even entire political parties.
THE BIGGEST DONORS: Labor, real estate are top contributors to Nevada lawmakers
And in the second edition, we took a holistic view of the fundraising landscape, comparing donors across industries to illustrate in broad strokes how major corporations, PACs and individuals spread campaign contributions across the Legislature.
1. LABOR: Unions were biggest category donating to Legislature in 2022 cycle
The single largest donor category for the first time since The Nevada Independent started our Follow the Money series is labor unions — especially for state employees — which have emerged as major players in an increasingly contentious debate between both parties over how and whether the state should attempt to boost state worker pay and benefits.
2. REAL ESTATE: Nevada Realtors spread the wealth among lawmakers
Major real estate investments are a perennial staple of the legislative election season — but this year's giving came as Democratic lawmakers have sought to reshape laws governing rent, tenants and landlords.
3. GAMING: Gaming re-emerges as a top political donor, as industry recovers from pandemic
After a COVID-induced lull, the gaming giants of the Las Vegas Strip resumed their biennial contribution-palooza. On the docket for the industry are a handful of key fights with the powerful Culinary Workers Union, including a measure that would open the door to a state-run lottery and another that would repeal COVID-era room cleaning requirements at hotels.
4. POLITICIANS AND PACS: Politicians and PACs gave $2.4 million to lawmakers last cycle
In a historic year for money in Nevada politics, Democrats across the Legislature moved tens of thousands of dollars between their campaigns and campaign PACs, en route to securing a supermajority in the Assembly and near-supermajority in the Senate.
5. HEALTH CARE AND PHARMA: Health care, pharmaceutical industries gave lawmakers combined $1.3 million in 2022
Hospital giants and health insurance companies dominated industry spending, just as lawmakers consider a raft of health care bills. Key among them: a number of efforts aimed at addressing the state's physician and nurse shortages, in large part through boosting state investment in nursing and doctor pipelines.
6. LAWYERS, LEGAL GROUPS AND LAW FIRMS: Nevada Justice Association dominates law groups in campaign donations
A perennial legislative fundraising power for Democrats, the state's trial lawyers association PAC, Citizens for Justice, has been a key backer of a bill that would aim to drastically increase a cap on medical malpractice lawsuit damages — and which has become a drag-out political fight with the state's doctors and health care insurers.
7. BUSINESS GROUPS: Business interests contribute less to lawmakers than in past two cycles
In the post-COVID era, business groups fell away from previous contribution highs — dropping roughly 25 percent compared to total contributions in the 2020 election cycle and 7 percent from 2018.
8. ENERGY: Southwest Gas, NV Energy lead list of energy donors to lawmakers
As lawmakers look to tighten certain energy regulations as the state transitions away from Gov. Steve Sisolak's climate goals and toward Gov. Joe Lombardo's, the state's energy utilities — and in particular Southwest Gas — have remained key players.
9. ALL THE REST: $2.8 million in combined legislative campaign spending from minor industries
As part of our Follow the Money series, we tracked more than 25 industries that combined for nearly 8,400 individual contributions. All of the industries that didn't make the cut for the largest are collected here, a group that includes mining, telecommunications and more.
The Nevada Independent is raising $200,000 by Dec. 31 to support coverage of the 2024 election.
Tax-deductible donations from readers like you fund this critical work.
If you give today,your donation will be matched dollar-for-dollar.
Give + Get Matched
Featured Videos