Follow the Money: Southwest Gas, NV Energy lead list of energy donors to lawmakers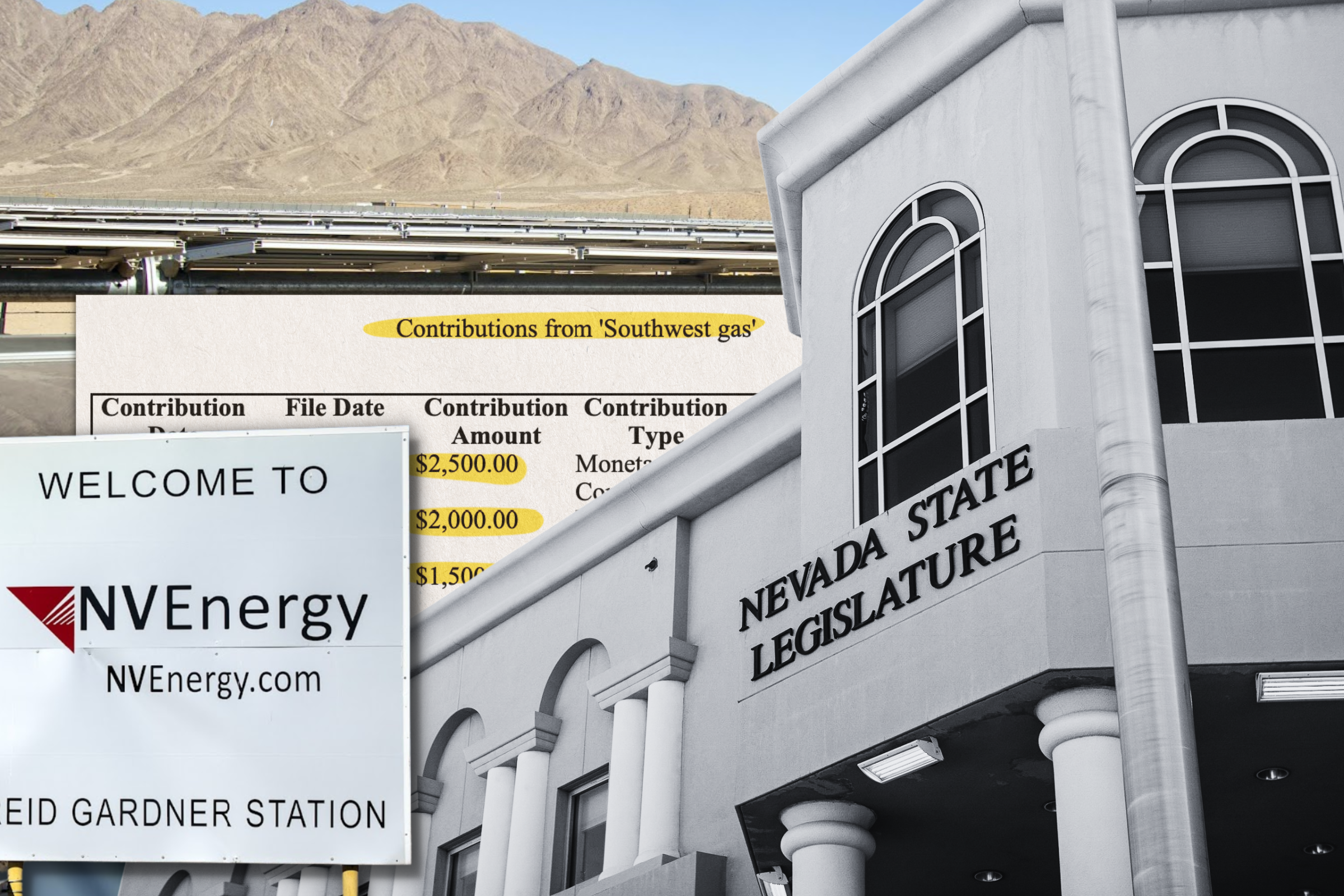 Southwest Gas and NV Energy, the state's largest natural gas and electricity utility providers with millions of in-state customers, contributed a combined $380,000 to Nevada lawmakers during the 2022 election cycle — a major increase over the past two cycles.
Unlike previous elections in which NV Energy was the dominant political fundraising force among energy companies in the state, the 2022 cycle saw Southwest Gas emerge as the industry's top legislative contributor, giving more than $196,000 to NV Energy's nearly $185,000.
But both companies ranked among the top six of all contributors, leading the way in energy industry contributions that totaled more than $518,000. That amount marked an uptick over previous years in which energy industry donors combined to give $401,000 in the 2020 cycle and $497,000 in the 2018 cycle.
The increase was driven largely by greater contributions from Southwest Gas, which gave nearly 60 percent more to lawmakers than in the previous cycle. In the 2021 legislative session, the company beat back efforts by environmentalists and Democratic lawmakers to create a regulatory planning framework for moving the state away from the use of natural gas as the fossil fuel becomes a new front in the quest to curb climate change.
Outside the Legislature, Southwest Gas and NV Energy have come under fire for multiple recent rate hikes, leading to higher utility bills for Nevadans. Earlier this year, Southwest Gas customers joined the Nevada Conservation League to protest the price increases, which the company has tied to higher incurred natural gas costs.
This session, the company is getting ahead of another regulatory reform effort by backing a bill that would require natural gas utility companies to complete a resource planning process, similar to what is already mandated for other energy utilities, including NV Energy.
This story is part of The Nevada Independent's "Follow the Money" series tracking money in politics. This installment, and others published throughout the legislative session, will analyze the fundraising activity of state lawmakers, with deep dives into how different industries and top contributors doled out money. Find other installments here.
The data offers a look at how the state's most powerful companies and political organizations contribute to policymakers who set laws affecting businesses and residents alike. It also provides context for the 120-day legislative session, as lawmakers face pressure from the same groups and individuals who donated to their campaigns.
Breaking down the top contributors
No energy contributor gave lawmakers more money than Southwest Gas, a natural gas utility with 2 million customers spread across Nevada, Arizona and California. In all, the company gave more than $196,000 to 47 legislators, including giving five lawmakers a maximum $10,000 contribution.
That group includes four Democrats — Assembly Speaker Steve Yeager (D-Las Vegas), Sen. Pat Spearman (D-North Las Vegas), Assemblywoman Daniele Monroe-Moreno (D-North Las Vegas) and Assemblywoman Elaine Marzola (D-Henderson) — and one Republican, Assemblywoman Gregory Hafen (R-Pahrump).
Two other lawmakers — Assemblywoman Sandra Jauregui (D-Las Vegas) and Sen. Marilyn Dondero Loop (D-Las Vegas) — each received $7,500.
Monroe-Moreno chairs the powerful Assembly Ways and Means Committee, while Spearman is the vice chair of the Senate Growth and Infrastructure Committee, where some natural gas bills will get their legislative start. Marzola chairs the Assembly Commerce and Labor Committee, while Hafen is the general manager of the Pahrump Utility Company, a family-owned company that provides wastewater services.
When reached for comment about its political activity, a spokesperson for Southwest Gas pointed to the company's "political giving policy," which outlines the company's goal of supporting candidates "who have best demonstrated a willingness to advance sustainable energy policies."
The company spokesperson also said the company is watching and supporting SB281, a bill sponsored by Sen. Rochelle Nguyen (D-Las Vegas) that would bring more oversight to the industry by requiring natural gas utility companies to complete a resource planning process run through state utility regulators every three years — mirroring existing requirements for electricity utilities.
In a hearing last week, Nguyen billed SB281 — which originated from former Sen. Chris Brooks (D-Las Vegas) — as a transparency measure that would allow the public to more easily voice concerns with future infrastructure projects with the Public Utilities Commission.
Those plans would be designed around meeting "current and future demand" for natural gas at the lowest "reasonable" cost to both the utility and its customers. The bill would also prevent utilities from adjusting rates through general rate applications within a 180-day window both before and after a plan is due to be filed with regulators.
Under a proposed amendment, the bill would also require the plan to "adequately mitigate adverse impacts" on low-income or historically underserved communities.
Nguyen's bill echoes a more prescribed effort in 2021 under Assemblywoman Lesley Cohen (D-Las Vegas), that would not only have required a similar planning process, but would have more strictly tied those integrated resource plans to the state's climate goals — including a push to reduce statewide greenhouse gas emissions to zero or near-zero by 2050.
That 2021 bill (AB380) was strongly opposed by Southwest Gas, which enlisted a full-court lobbying press to kill the effort before the first major bill passage deadline. That included assembling a coalition of interest groups in opposition, including business groups, the AARP and the Latin Chamber of Commerce — which argued the effort would spike prices and force families to choose between paying for heat or paying for food.
During the last election, Southwest Gas gave a maximum contribution of $10,000 to Cohen's Democratic primary opponent, Joe Dalia, though Cohen handily won the primary election by a margin of 38 points.
SB281 was heard for the first time last week, but has not yet been passed through the Senate Growth and Infrastructure Committee ahead of a deadline next Friday.
During the hearing of the bill, Christi Cabrera-Georgeson, deputy director for the Nevada Conservation League, testified in support of the measure, highlighting the need for natural gas utilities to undergo an integrated resource planning process to bring greater transparency to their investments. But she pointed to additional changes needed to ensure that the process accounts for environmental concerns.
SB334, a bill sponsored by Sen. Pat Spearman (D-North Las Vegas) and backed by Southwest Gas also received a hearing earlier this week. It would add "clean hydrogen" to the state's renewable energy portfolio. Scott Leedom, a lobbyist for Southwest Gas, testified in support of the bill, saying the company is invested in using hydrogen and views it as part of the future of the company's infrastructure. Hydrogen is a high capacity energy storer used in fuel cells to produce both heat and power, and is being used to replace natural gas as a power source.
However, the bill was opposed by several environmental groups that criticized the use of hydrogen as an unproven energy source and the bill's lack of reference to "green hydrogen," which is produced using renewable electricity, rather than relying on fossil fuels.
In a statement to The Nevada Independent, Cabrera-Georgeson said the Nevada Conservation League is "focused on defending our state from pro-fossil fuel legislation in order to meet our state's ambitious, but necessary, climate goals," amid a period of "record-high electric and gas bills" for ratepayers. She called on the industry to work on "programs that reduce climate pollution and costs."
NV Energy, the state's largest power utility owned by investment firm Berkshire Hathaway, followed close behind Southwest Gas, contributing $184,500 across 51 lawmakers.
Again, the recipient leading the way was Yeager, who received more than the maximum — $12,500 — through several NV Energy subsidiaries. He was followed by Monroe-Moreno ($10,000), Sen. Julie Pazina (D-Las Vegas) at $8,500, and three lawmakers — Assemblyman Howard Watts (D-Las Vegas), Sen. Dina Neal (D-North Las Vegas) and Jauregui — at $7,500.
Pazina was among a handful of Democrats running in hotly contested swing districts in Las Vegas that generally saw an outsized level of fundraising. Watts chairs the Assembly Growth and Infrastructure Committee, which handles utility-related bills, and Neal chairs the Senate Revenue and Economic Development Committee.
NV Energy has long been in legislative crosshairs under both Democrats and Republicans. That includes a 2015 fight over net metering for rooftop solar, which saw the Legislature side with NV Energy on a bill that kept in place a cap on households' ability to generate rooftop solar energy and sell it back to the grid. After immense outcry, lawmakers largely reversed those changes in 2017.
Under the Sisolak administration and the Democratic trifecta of government control, the utility was also supportive of a bill pushing to increase the state's renewable portfolio standard to 50 percent 2030 — but that support only came after the company won approval from state energy regulators last year to construct six new large-scale solar plants.
The company was also involved in major energy legislation from the 2021 session (SB448) that, in part, was meant to ensure completion of NV Energy's "Greenlink Nevada" transmission line project aimed at ramping up the state's electric transmission capacity and electric vehicle charging infrastructure.
A spokesperson for NV Energy said in a statement the company is focused this session "on policies that ensure reliable service, mitigate energy costs for customers and position Nevada to remain a national energy industry leader."
NV Energy has also wielded significant political and financial influence in state politics outside the Legislature — in 2018, the company spent an unprecedented $63 million to defeat Question 3, which would have required the state switch from a regulated monopoly model helmed by NV Energy to a competitive retail electric system by 2023.
Outside the Legislature, the major utilities are likely to benefit from an executive order issued last month by Gov. Joe Lombardo. That policy directive called for a "balanced approach" to the state's energy portfolio, including the use of natural gas and renewable energy sources.
That order signaled that Lombardo plans to rewrite and walk back major parts of the state's climate plan under Democratic Gov. Steve Sisolak, which had called for a phased transition away from fossil fuels and a goal of net zero greenhouse gas emissions by 2050. Unlike the climate plan under Sisolak, Lombardo's order does not advocate for an immediate transition away from natural gas, including in new home and business development.
Lombardo also appointed Dwayne McClinton, a former policy advisor for Southwest Gas, to lead the Governor's Office of Energy.
In a distant third place behind the two major utilities was Ormat Technologies, a Reno-based renewable geothermal energy company. The company, which operates various geothermal projects in the state, gave $41,000 to lawmakers in contributions ranging from $500 to $2,500.
Breaking down the top recipients
The energy industry sent nearly 79 percent of its contributions to Democratic lawmakers, overwhelmingly supporting those in the majorities of both houses of the Legislature.
That included Yeager, the top Assembly Democrat and top recipient of energy industry contributions ($34,000).
He was followed by three other Assembly Democrats — Monroe-Moreno ($29,500), Watts ($19,500) and Assemblyman Max Carter (D-Las Vegas) ($19,000) — and one Senate Democrat, Dondero Loop ($18,000).
Only one Republican lawmaker, Hafen ($16,750), ranked in the top 17 lawmakers who received fundraising from the energy industry. He is in the utility industry himself, as a manager for Pahrump Utility Company.
Follow the Money explained
The Nevada Independent tracked and categorized more than 8,000 donations of $200 or more from Jan. 1, 2021, through the end of the election cycle on Dec. 31, 2022.
Donors are limited to giving a maximum of $10,000 to a single candidate, but major corporations easily surpass that limit by contributing through various affiliated entities or businesses — a process sometimes referred to as bundling.
Some wealthy donors, ranging from lawyers to doctors to casino magnates, may also boost contributions to a single candidate by donating the maximum amount under their name and under their spouse's name.
Each donation was categorized by the industry or field of the organization or individual who contributed, and the entire set of donations was analyzed for patterns and trends. Our analysis has also sought to track bundled contributions where possible, linking contributions from LLCs or subsidiary companies to their largest parent company or individual donor. Total contributions from MGM Resorts International include not only money donated directly from MGM, but also from the properties it manages, for instance.
Data collected does not include donations made to losing candidates, nor does it break down small donations under the $200 threshold or fundraising activity for the many PACs or political groups that spend in support of candidates.
It also excludes Assemblywoman Sabra Newby (D-Las Vegas), who was appointed after the election and did not raise funds.
Still, the $200 threshold captures the vast majority of all the money contributed to elected lawmakers during the past two years. All legislative contributions less than $200 in the 2022 cycle — more than 7,400 individual transactions — totaled just $221,000.
---
Roy Visuett contributed data analysis to this report.
This story is a part of The Nevada Independent's weekly Follow the Money series, which examines the amount of money contributed by major industries to individual state lawmakers. For a list of all our Follow the Money stories, click here.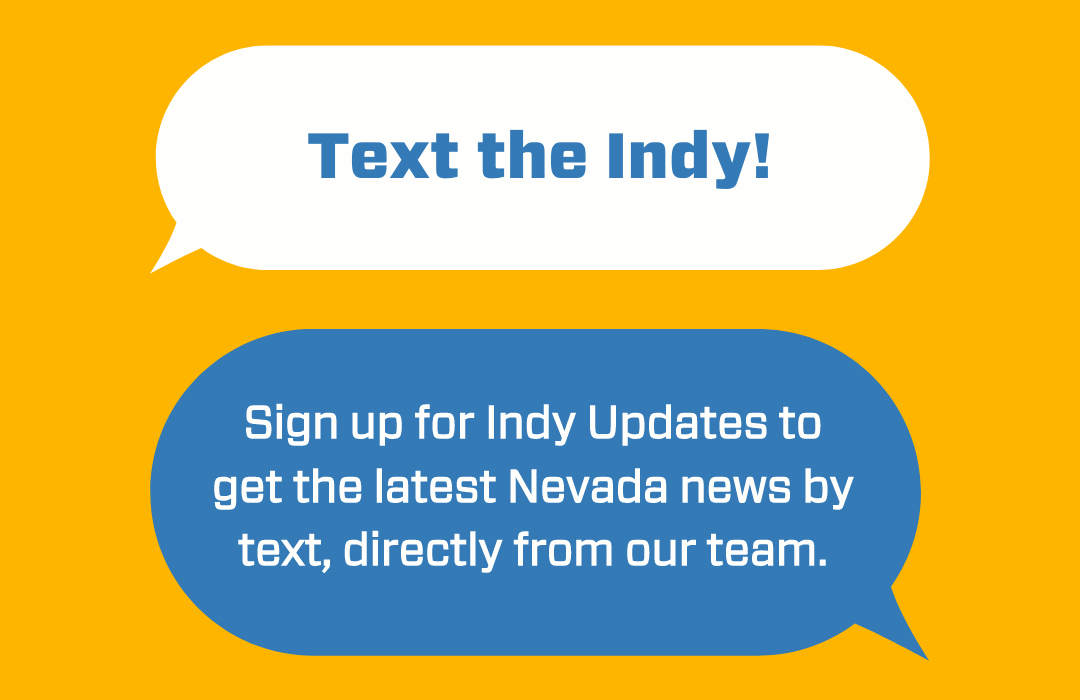 Featured Videos
Comment Policy (updated 4/20/2021): Please keep your comments civil. We reserve the right to delete comments or ban users who engage in personal attacks, use an excess of profanity, make verifiably false statements or are otherwise nasty. Comments that contain links must be approved by admin.