Follow the Money: Energy industry donors contributed more than $400,000 to lawmakers ahead of 2021 session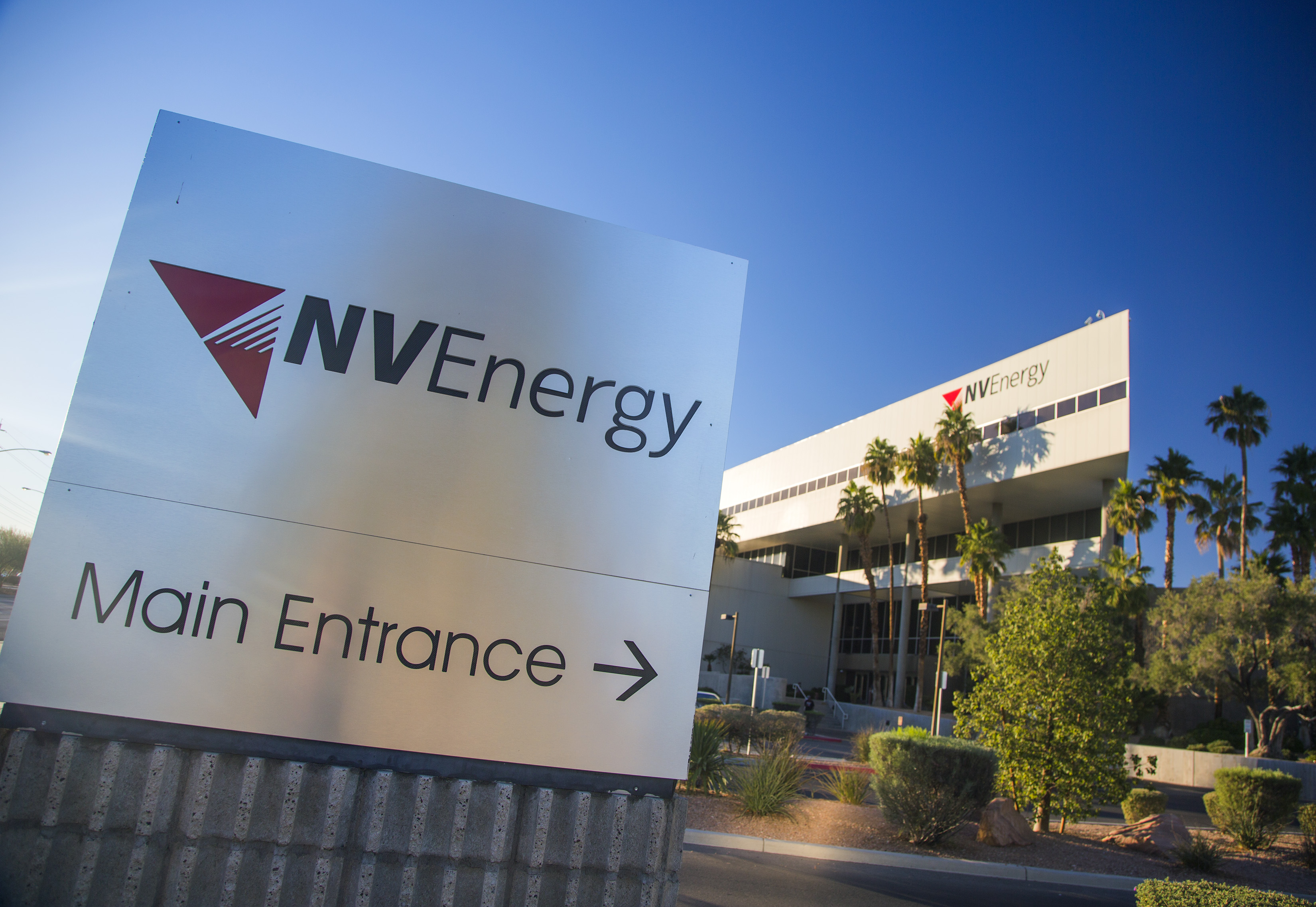 Amid continuing attempts by a Democratic-led Legislature to grapple with the effects of the energy industry on the climate, a handful of Nevada's largest energy companies shelled out more than $401,000 to legislative campaigns through the 2020 cycle.
That total was down roughly 19 percent compared to spending in the 2018 cycle, when the industry cumulatively spent almost $500,000. The drop was largely driven by a decrease in spending from statewide utility and energy giant NV Energy, which spent about 22 percent less this cycle compared to last, a difference of more than $47,500.
This spending came as Democrats continued to hold on to control of both chambers of the Legislature, even as they lost a handful of seats across the board. Republicans gained one seat in the 21-person Senate and another three in the 42-seat Assembly, leaving the Democratic advantage at 12-9 and 26-16, respectively.
In order to assess broad trends in campaign spending, The Nevada Independent categorized and analyzed more than 7,700 individual contributions of more than $200 made to sitting lawmakers in 2019 and 2020.
The data in this story show only a slice of the campaign finance pie: 348 individual contributions from 15 donors fell under the umbrella of energy corporations, individuals or related PACs.
However, two legislators are not included in this analysis: Sen. Fabian Donate (D-Las Vegas) and Assemblywoman Tracy Brown-May (D-Las Vegas). Both were appointed to legislative vacancies in February, a point at which contributions to lawmakers had already been frozen ahead of the start of the legislative session.
These numbers also do not include candidates who lost their race for the Legislature, and may not represent the total spent by a given donor in the last election, but rather the amount they spent on winning candidates only.
Though the money contributed by the energy industry was largely evenly distributed across almost every single sitting legislator (only one, Sen. Ira Hansen (R-Sparks), did not report receiving energy-related contributions), legislative leaders continued to be among the biggest recipients of industry contributions.
Senate Majority Leader Nicole Cannizzaro (D-Las Vegas) once again led the way with $28,500, followed closely by her Assembly counterpart, Speaker Jason Frierson (D-Las Vegas), who received $27,250.
Three other lawmakers received sums in excess of $15,000, including Assemblyman Tom Roberts (R-Las Vegas) with $19,300; Sen. Chris Brooks with $19,000 and Assemblywoman Daniele Monroe-Moreno (D-North Las Vegas), also with $19,000.
Other reported totals were generally small. Six lawmakers reported between $11,250 and $10,400 in energy contributions, while the remaining 49 reported $9,750 or less.
NV Energy, despite the spending decrease this cycle, was still by-far the largest single energy donor with more than $167,000 spread across the campaign of nearly every lawmaker elected last year.
That money comes from an industry dominated like few others by just a handful of corporate or PAC-related interests.
Alone, NV Energy's sum amounts to almost 42 percent of all industry money contributed through the 2020 cycle. But combined with the next four closest donors — Southwest Gas ($124,000), Ormat Nevada ($37,500), Valley Electric Association ($28,500) and the Nevadans for Reliable, Renewable and Affordable Energy PAC ($16,000) — the share of the total contributed by the top donors alone rises to more than 93 percent of all industry contributions.
This is explained in part because there were few energy-related donors — just 15 in total. Among them, the lowest 10 combined for less than 7 percent of overall spending, contributing a combined $27,700.
Spread across 56 legislators, the utility's $167,500 in spending widely favored Democrats both in the aggregate and on average. Overall, NV Energy gave a cumulative $126,000 to legislative Democrats, compared to just $41,500 for Republicans. Averaged to account for the Democrats' numerical advantage in the Legislature, the utility still spent about 70 percent more on Democrats than Republicans, $3,500 to $2,075.
At the top of the list of NV Energy's contributions are Frierson and Sen. Chris Brooks (D-Las Vegas), a longtime renewable energy advocate who chairs the powerful Senate Finance Committee, each of whom received the $10,000 maximum.
Two other Democrats, Assembly Majority Leader Teresa Benitez-Thompson (D-Reno) and Assemblywoman Daniele Monroe-Moreno (D-North Las Vegas), followed with $7,500 each, and the remaining 52 legislators received just $5,500 or less.
Second only to NV Energy, Las Vegas-based utility Southwest Gas was among a handful of donors to increase its contributions in 2020 en route to spending $124,000 on 54 legislators — a jump of about 23 percent compared to 2018.
Much of that spending went to Democrats in the aggregate, who as a group received $74,250 to the Republicans' $49,750. However, the average Republican received slightly more than Democratic counterparts, $2,487 to $2,184.
Much of that average difference stemmed from a $10,000 contribution to Assemblyman Tom Roberts (R-Las Vegas), the only lawmaker to see the maximum allowed amount from Southwest Gas.
Other major recipients include Cannizzaro with $7,000, Sen. Heidi Seevers Gansert with $6,000 and Monroe-Moreno with $5,000. The remaining 50 lawmakers saw $4,500 or less.
The largest of the "small" energy donors last cycle, Ormat Nevada — the Nevada subsidiary of renewables company Ormat Technologies — spent $37,500 across 45 legislators, a sharp 25 percent dip from the $50,500 it spent in 2018.
Like the rest of the industry, Ormat's donations — though generally small — still favored Democrats in the aggregate. Democrats combined to receive $26,000 to the Republicans' $11,500, or a difference on average of $897 for Democrats and $719 for Republicans.
Unlike the major utilities, Ormat did not spend any large amounts on any single candidate, instead spreading its money in comparatively small amounts over several dozen lawmakers.
Still, Cannizzaro and Frierson led the pack with $2,500 a piece. Four others received $1,500 — Assemblyman Steve Yeager (D-Las Vegas), Sen. Julia Ratti (D-Sparks), Gansert and Sen. James Settelmeyer (R-Minden) — while the remaining 39 received just $1,000 or less.
Tim Lenard, Riley Snyder and Sean Golonka contributed to this report.
As part of our Follow the Money series The Nevada Independent will be publishing deep dives over the coming weeks into the industries that dominated legislative campaign spending in the 2020 campaign cycle. To see previous installments, follow the links below:
Comment Policy (updated 4/20/2021): Please keep your comments civil. We reserve the right to delete comments or ban users who engage in personal attacks, use an excess of profanity, make verifiably false statements or are otherwise nasty. Comments that contain links must be approved by admin.