Follow the Money: Breaking down more than $840,000 in legislative campaign contributions from business interests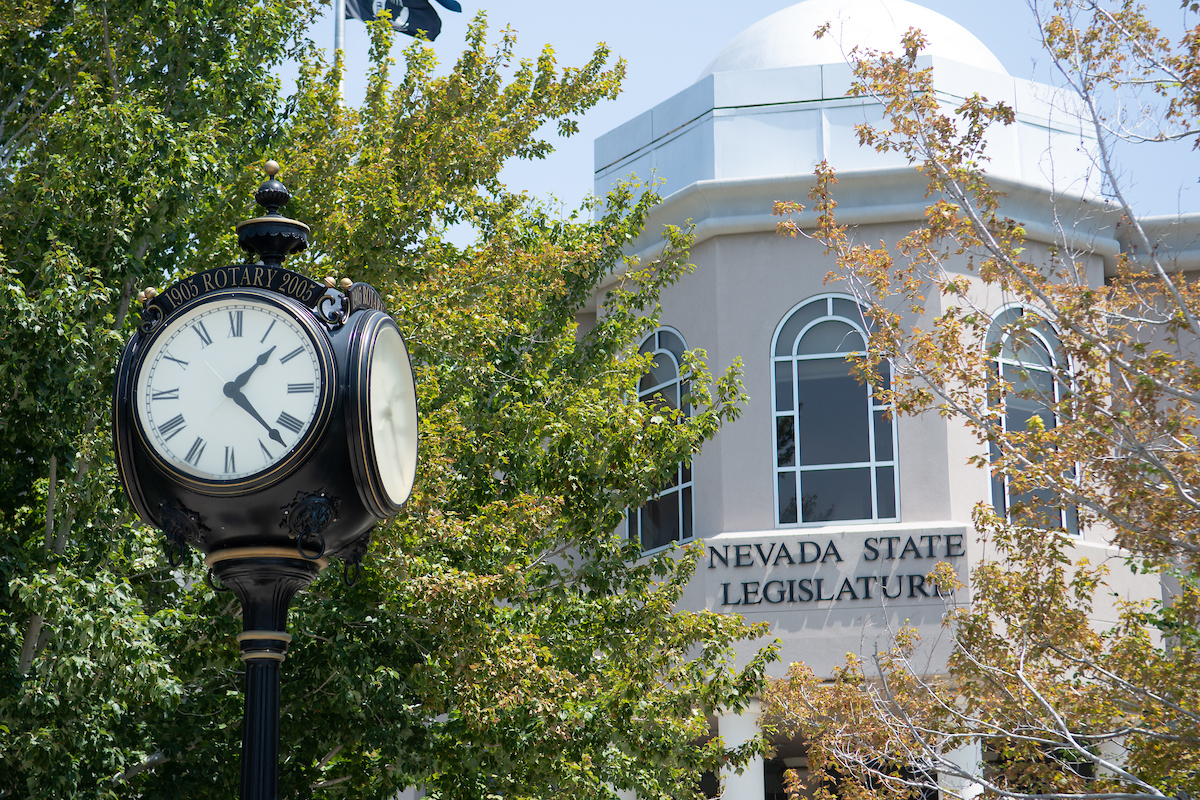 Amid a pandemic year that stalled the Las Vegas economy and severely tested the bottom lines of businesses small and large, chambers of commerce and other business interests gave 61 of 63 Nevada lawmakers more than $840,000 in the 2020 election cycle.
That amount is a sharp increase from the 2018 midterms, where the same group of donors gave just $682,000 overall, and it represents a drastic reversal in party preference.
In 2018, business-related contributors widely favored legislative Democrats ($400,000 in combined contributions) to Republicans ($282,000). But in 2020, with a handful of Republican challengers unseating Democratic incumbents, the totals have flipped. Sitting Republican lawmakers combined to receive nearly $520,000, compared to roughly $322,000 for Democrats.
Democrats extended their control of both houses of the Legislature last cycle, though Republicans picked up one seat in the Senate, where they trail 12-9, and three in the Assembly, where they are behind 26-16.
In order to assess board trends in campaign spending, The Nevada Independent categorized and analyzed more than 7,700 individual contributions of more than $200 made to sitting lawmakers in 2019 and 2020.
These contributions capture nearly all campaign spending in that period, and more generally show to who the largest contributions flowed and how much they were worth overall.
The data in this story show only a slice of the campaign finance pie: 617 contributions from 189 unique donors fell under the umbrella of "business" — a catch-all category in our analysis used to measure donors who might not otherwise fit neatly into other industries.
However, two legislators are excluded from this analysis, both appointed to their seats following a freeze on legislative campaign contributions: Sen. Fabian Donate (D-Las Vegas), appointed to fill the seat of former Sen. Yvanna Cancela after her departure for a position in the Biden administration's Department of Health and Human Services; and Assemblywoman Tracy Brown-May (D-Las Vegas), who was appointed to replace Assemblyman Alexander Assefa after he resigned amid a criminal investigation into campaign finance misuse and a residency issue.
No single lawmaker was a bigger recipient of business-related contributions than Sen. Heidi Seevers Gansert (R-Reno), who banked $100,150 from 48 individual contributors. That sum includes three donations of the $10,000 maximum from UFC parent company Zuffa, California businessman Dennis Troesh and the Sparks-based plumbing supply company Western Nevada Supply.
Gansert was followed by Sen. Carrie Buck (R-Las Vegas), who received $79,250; Senate Majority Leader Nicole Cannizzaro (D-Las Vegas), who received $65,000; Sen. Scott Hammond (R-Las Vegas) with $62,000; Assemblyman Andy Matthews (R-Las Vegas) with $58,400; and Assembly Speaker Jason Frierson (D-Las Vegas) with $55,700.
In comparison, most other lawmakers received relatively little from the same group of donors. Of the remaining 55 lawmakers who reported at least one business-related contribution, 39 received $10,000 or less in total, a group that includes 30 Democrats and nine Republicans.
Most business-related contributions were disproportionately concentrated among a handful of the biggest donors, with just the top-10 contributors combining for more than 52 percent of the $840,000 total.
Even so, only one donor, Zuffa, spent six figures, while just one other, the Vegas Chamber, spent more than $50,000 — comparatively small amounts in an election that saw more than $10.6 million in overall contributions.
A sports promotion company founded by Station Casinos' CEO Frank Fertitta III as the parent company for UFC, Zuffa is frequently among the largest single donors of any given election cycle. In 2020, that support amounted to $128,000 across 40 legislators, enough to make the company the sixth biggest legislative donor in the entire election, among all industries.
That amount also more than doubles the company's spending from last cycle, which totaled just $51,750.
Much of the money was concentrated among 28 Democrats, who received $89,000 compared to just $39,000 spread across 12 Republicans. Those amounts nearly equalize on average, however, with the average Republican receiving $3,250 to the average Democrats' $3,178.
Like most major donors, many of Zuffa's top recipients were a mix of legislators either locked in highly competitive reelection campaigns, in positions of legislative leadership, or both.
Assembly Speaker Jason Frierson (D-Las Vegas), Sen. Heidi Seevers Gansert (R-Reno) and Assemblyman Steve Yeager (D-Las Vegas) all received the $10,000 maximum, while Senate Majority Leader Nicole Cannizzaro (D-Las Vegas) and Senate Minority Leader James Settelmeyer (R-Minden) followed behind with $8,000 and $7,500, respectively.
Zuffa's other recipients generally received far less, with seven lawmakers receiving $5,000, and the remaining 28 receiving $3,500 or less.
The largest chamber of commerce in the state, the Vegas Chamber (formerly known as and often referred to in campaign finance filings as the Las Vegas Metro Chamber of Commerce) led all business groups in contributions with $74,000 across 29 lawmakers, or about 8.8 percent of business-related contributions made last year.
That combined total represents a small dip compared to spending last cycle, when the chamber led all business donors with more than $88,000 in contributions.
A slight majority of that money went to Republicans — $39,000 to the Democrats' $35,000 — though Democratic lawmakers received slightly more on average, $2,692 to the Republicans' $2,437.
Most of the chamber's contributions were fairly small, averaging out to roughly $2,500 overall. Assemblywoman Maggie Carlton, the chair of the powerful Assembly Ways and Means Committee, was the only legislator to see a maximum $10,000 contribution from the Vegas Chamber.
Carlton was followed by Hammond, who received $6,500, and four lawmakers — Cannizzaro, Frierson, Gansert and Sen. Carrie Buck (R-Las Vegas) — who received $5,000. Of the remaining 23 recipients, none received more than $3,500.
Waste management company Republic Services — contributing under its Nevada-based subsidiary Republic Silver State Disposal Inc. — gave more than $46,000 to 42 legislators, a slight reduction from spending in 2018, when the company gave lawmakers nearly $58,000 combined.
Overall, the company's contributions vastly favored Democrats, who combined to receive $32,750 to the Republicans' $13,500. Those differences also remained in the average contributions, with Democrats receiving $1,310 to the Republicans' $794.
Unlike most other top donors last cycle, Republic Services' contributions were relatively small. Just two legislators — Frierson ($7,500) and Cannizzaro ($5,000) — received more than $2,000, while 20 other recipients received just $500.
Tim Lenard, Riley Snyder and Sean Golonka contributed to this report.
As part of our Follow the Money series The Nevada Independent will be publishing deep dives over the coming weeks into the industries that dominated legislative campaign spending in the 2020 campaign cycle. To see previous installments, follow the links below: