Follow the Money: Health care companies, insurers gave more than $1 million to legislators ahead of 2021 session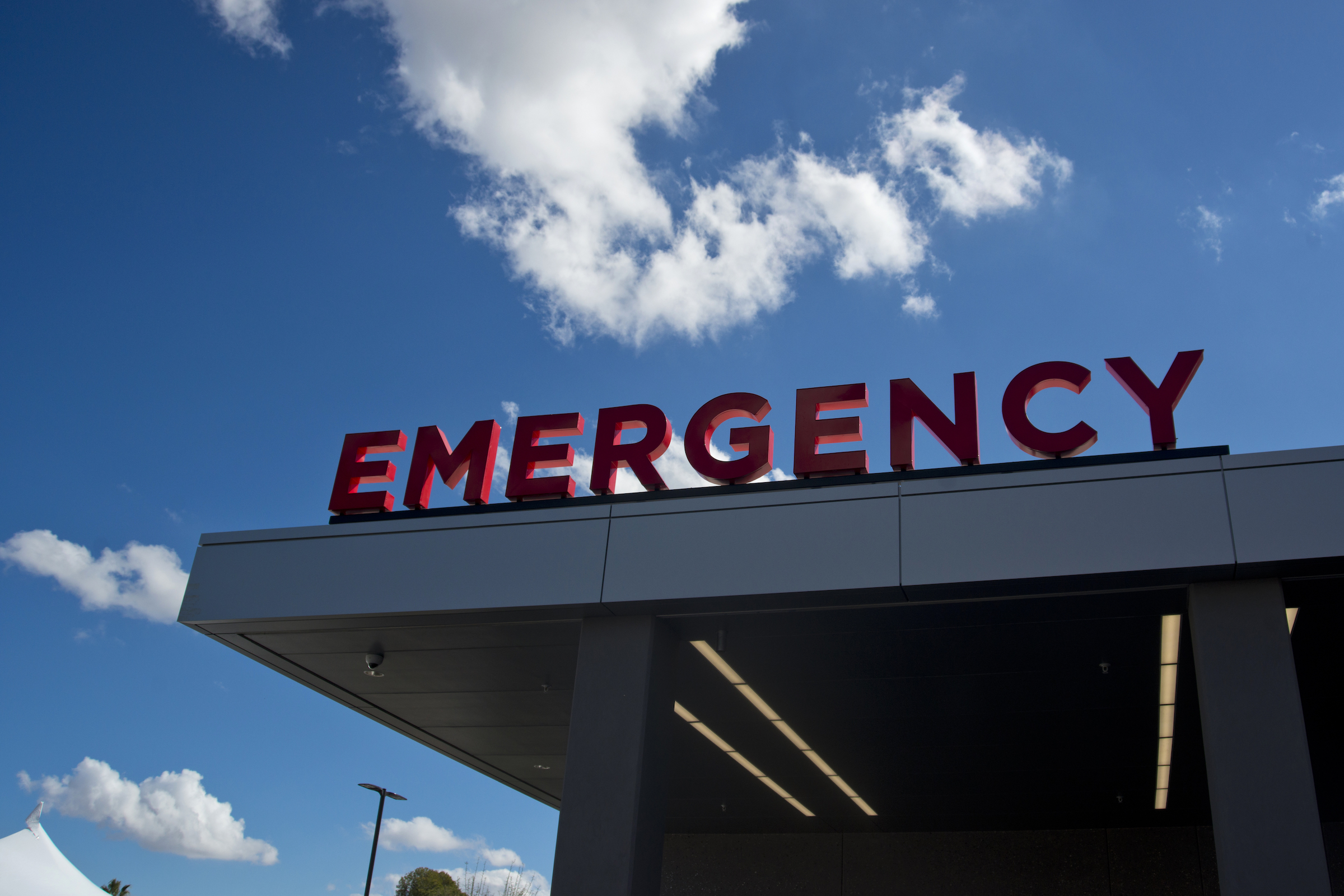 Health care companies and insurers were among the biggest spenders of the 2020 campaign cycle, shelling out more than $1 million on legislative campaigns over the two year period.
That marks a sharp increase over the 2018 cycle, which saw just $744,000 in combined legislative campaign contributions from the industry, and the 2016 cycle saw roughly $900,000 in contributions.
The spending blitz comes amid the most dire health crisis to hit the country in a century, and as lawmakers voted to exempt hospitals and other healthcare facilities from legal shields against liability lawsuits related to COVID-19 during a special legislative session last year.
In order to assess broad trends in campaign spending, The Nevada Independent categorized and analyzed more than 7,700 individual contributions of more than $200 made to sitting Nevada lawmakers in 2019 and 2020.
These contributions capture nearly all campaign spending throughout the two-year cycle, and more broadly show to whom the largest contributions flowed and how much those contributions were worth in the aggregate.
The data in this story represent a slice of the broader whole: 734 unique contributions from 153 donors — from massive insurers and hospital chains to individual doctors or practices — fell under the broad umbrella of the health care industry.
There are just two legislators, both Democrats, who are not captured in this data set: Sen. Fabian Donate (D-Las Vegas) and Assemblywoman Tracy Brown-May (D-Las Vegas). Both were appointed to fill vacancies after the 2020 elections.
Also not included is roughly $272,000 contributed by pharmaceutical companies. That fundraising total is large enough to justify a separate category in The Nevada Independent's Follow the Money series, and a full breakdown of pharmaceutical campaign spending will be included in a later installment.
Unlike donations received from a number of other industries, every single sitting legislator elected last year — excluding only the two who were appointed just before the session — received at least some money from the health care industry.
However, much of that money still went to the top-10 fundraisers, a group that included both legislative leaders and candidates locked in highly competitive elections. In all, those 10 legislators raised more than $533,000 combined, or roughly 53 percent of the health care industry total.
But even among those top 10, just three lawmakers emerged as the clear favorites among health care donors: Assembly Speaker Jason Frierson (D-Las Vegas) with $96,750; Sen. Heidi Gansert (R-Reno) with $86,150; and Senate Majority Leader Nicole Cannizzaro (D-Las Vegas) with $81,750.
The next closest fundraisers, Senate Minority Leader James Settelmeyer (R-Minden) and Sen. Julia Ratti (D-Sparks), raised $42,950 and $40,200, respectively.
Broken down by party, spending by health care companies favored Democrats in the aggregate, $600,600 to the Republicans' $401,800. Even so, legislative Democrats and Republicans nearly raised the same amount on average, with the average Democrat banking $16,683 to the average Republicans' $16,702.
A vast majority of health care spending was clustered among just a handful of top contributors. The top 10 spenders combined for $696,500 — nearly 70 percent of all money contributed by the industry.
And even among those large donors, the most spending was provided by just a few entities. The top five spenders alone — HCA Healthcare, Centene, UnitedHealth Group, the Nevada Health Care Association and Anthem — accounted for nearly half of the industry total, or about $484,000.
The remaining 143 donors combined to contribute roughly $305,000, or 30.5 percent of the total, with a range of contributions from as large as $31,500 to as little as $200.
Below is a donor-by-donor breakdown of the five largest contributors.
A for-profit health care facilities company that operates MountainView Hospital, Southern Hills Hospital and Medical Center and Sunrise Medical Center in Las Vegas, HCA Healthcare was by far the largest single health care donor and the only industry contributor to dole out six figures in the aggregate last cycle, contributing $142,500 across 47 legislators.
That spending slightly favored Republican lawmakers, who received $74,000 to the Democrats' $68,500. It also favored individual Republicans, who on average received roughly 60 percent more than their Democratic colleagues, $3,895 compared to $2,446.  
Two Republicans, Assembly Minority Leader and practicing doctor Assemblywoman Robin Titus (R-Wellington) and Sen. Heidi Gansert (R-Reno), were the only lawmakers to receive the maximum $10,000 contribution from HCA Healthcare allowed by state law, though another Republican, Sen. Scott Hammond (R-Las Vegas), received $8,000.
Both Gansert and Hammond were among the largest fundraisers last cycle, as each sought to defend seats in highly competitive districts.
Six legislators, including three Republicans and three Democrats, received $5,000 contributions, while the remaining 39 received $4,500 or less.
An insurance company operating the SilverSummit Health Plan in Nevada, Centene Corporation gave 29 lawmakers a total of $93,500, enough to make it the second largest industry donor last cycle. 
A vast majority of the money went to legislative Democrats, who received $68,000 to the Republicans' $25,500. However, funds were diffused among a higher number of Democrats than Republicans, bringing the average spending by party marginally closer: $3,400 for Democrats, compared to $2,833 for Republicans.
No lawmaker received the maximum possible contribution from Centene, though Assembly Speaker Jason Frierson (D-Las Vegas) received $8,000. He was followed by three Democrats — Senate Majority Leader Nicole Cannizzaro (D-Las Vegas), Sen. Pat Spearman (D-Las Vegas) and Sen. Julia Ratti (D-Sparks) — who received $6,000 each.
Legislative leaders are frequently among the largest fundraisers of any given cycle, and Frierson and Cannizzaro were no exception in 2020. Cannizzaro — like Gansert and Hammond — was also among a handful of lawmakers campaigning in hotly contested swing districts last year, and such campaigns routinely become the axis around which legislative fundraising revolves.
Spearman and Ratti, meanwhile, serve as the chair and vice chair of the Senate's Health and Human Services Committee — a crucial choke point for health care-related legislation.
Three other lawmakers, all Democrats, received $5,000 from Centene, while the remaining 22 received $4,500 or less.
Another health insurance company, UnitedHealth Group, was the third-largest health care donor last cycle, contributing $86,500 across 44 lawmakers.
That spending overwhelmingly favored Democrats, both overall and on average. Combined, Democrats received $61,000 to the Republicans' $25,500, for an average split of $2,346 per Democrat and just $1,416 per Republican.
UnitedHealth's biggest single-recipients were all legislative leaders; Frierson received $10,000, Cannizzaro received $7,500 and Senate Minority Leader James Settelmeyer (R-Minden) received $6,500.
Three lawmakers received $5,000 — two Democrats and one Republican — and the remaining 38 recipients all received $4,000 or less. Most of those contributions were generally small, with 25 lawmakers receiving either $1,000 or $500.
Spending from the Nevada Health Care Association (NVHCA), a nonprofit association of skilled nursing and assisted living facilities, was far more concentrated than other top donors, with $82,250 contributed to just 18 lawmakers.
And, though Democrats received about 50 percent more than Republicans — $51,250 to $34,000 — individual Republicans still received slightly more on average, $4,857 to the Democrats' $4,659.
Even so, the top recipients were still the two Democratic leaders: Frierson ($10,000) and Cannizzaro ($8,250).
Ten other lawmakers — six Republicans and four Democrats — received $5,000, while the remaining six saw $4,000 or less.
A health insurance company and the largest for-profit health care company in the country, Anthem, Inc. contributed $76,750 to 26 legislators, making it the fifth largest industry donor last cycle.
Much like the other top health insurer donors, Anthem's contributions largely flowed to Democrats, who received a combined $55,750 to the Republicans' $21,000. On average, it meant individual Democrats received roughly 66 percent more than their Republican counterparts, $3,484 to $2,100.
And, as with the other top donors, the single biggest contributions flowed to legislative leadership. Frierson and Cannizzaro each received $10,000 from Anthem, while no other lawmaker saw more than $5,000.
That single $5,000 contribution went to Gansert, while the remaining 23 recipients saw $4,500 or less.
As part of our Follow the Money series The Nevada Independent will be publishing deep dives over the coming weeks into the industries that dominated legislative campaign spending in the 2020 campaign cycle. To see previous installments, follow the links below:
Tim Lenard, Riley Snyder and Sean Golonka contributed to this report.
Featured Videos
Comment Policy (updated 4/20/2021): Please keep your comments civil. We reserve the right to delete comments or ban users who engage in personal attacks, use an excess of profanity, make verifiably false statements or are otherwise nasty. Comments that contain links must be approved by admin.