Indy Gaming: Hedge fund and Venetian operator Apollo may be eyeing IGT
IGT is considering the sale of its slot machine and digital gaming operations. The deal could be worth $4B to $5B.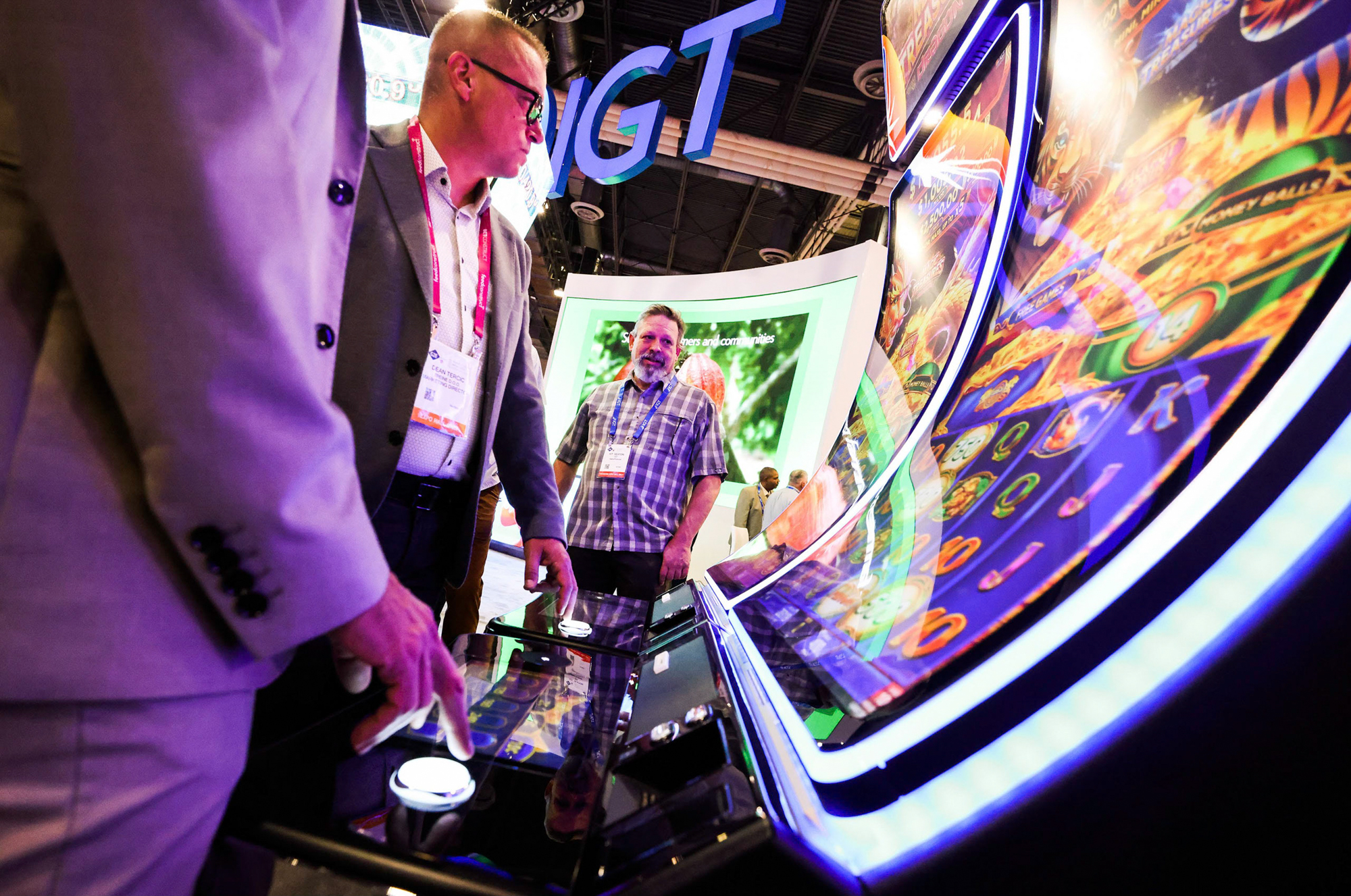 Good morning, and welcome to the Indy Gaming newsletter, a weekly look at gaming matters nationally and internationally and how the events tie back to Nevada.
If a colleague or associate emailed this newsletter to you, please click here to sign up and receive your own copy of Indy Gaming in your inbox. - Howard Stutz
---
Private equity firm Apollo Global Management, which sold its ownership stake in a small gaming equipment provider nearly a year ago, may want to get back into the slot machine business.
The Venetian, Palazzo and Venetian Expo operator is considering a $4 billion to $5 billion purchase of International Game Technology's global gaming and digital gaming divisions, according to a report last week by Bloomberg News.
The global gaming division includes IGT's legacy gaming equipment operations, including ownership of the Wheel of Fortune slot machine brand. IGT's digital business includes its sports betting platform and its sportsbook management operations.
IGT, which is headquartered in Italy but maintains a small corporate office in Las Vegas and a manufacturing facility in Reno, said in June it was "evaluating strategic alternatives" for the two business units.
Truist Securities gaming analyst Barry Jonas, writing in a Sept. 15 research note after holding an investor meeting with IGT executives, said the company did not offer any specific updates on the potential division sales.
Jonas said IGT began contemplating a sale because there is a "lack of market appreciation" in its business structure.
IGT generates more than 64 percent of its revenue from its worldwide lottery business. In 2015, lottery giant GTECH acquired casino-centric IGT in a $6.4 billion buyout with the combined company taking on the IGT name.
In 2018, IGT created a digital gaming division to capitalize on the expansion of legal sports betting in the U.S. The division provides equipment, technology and wagering odds assistance to more than 100 casinos in more than 30 states and Canadian provinces.
Jonas wrote that IGT believes "the businesses could potentially rerate higher if separated."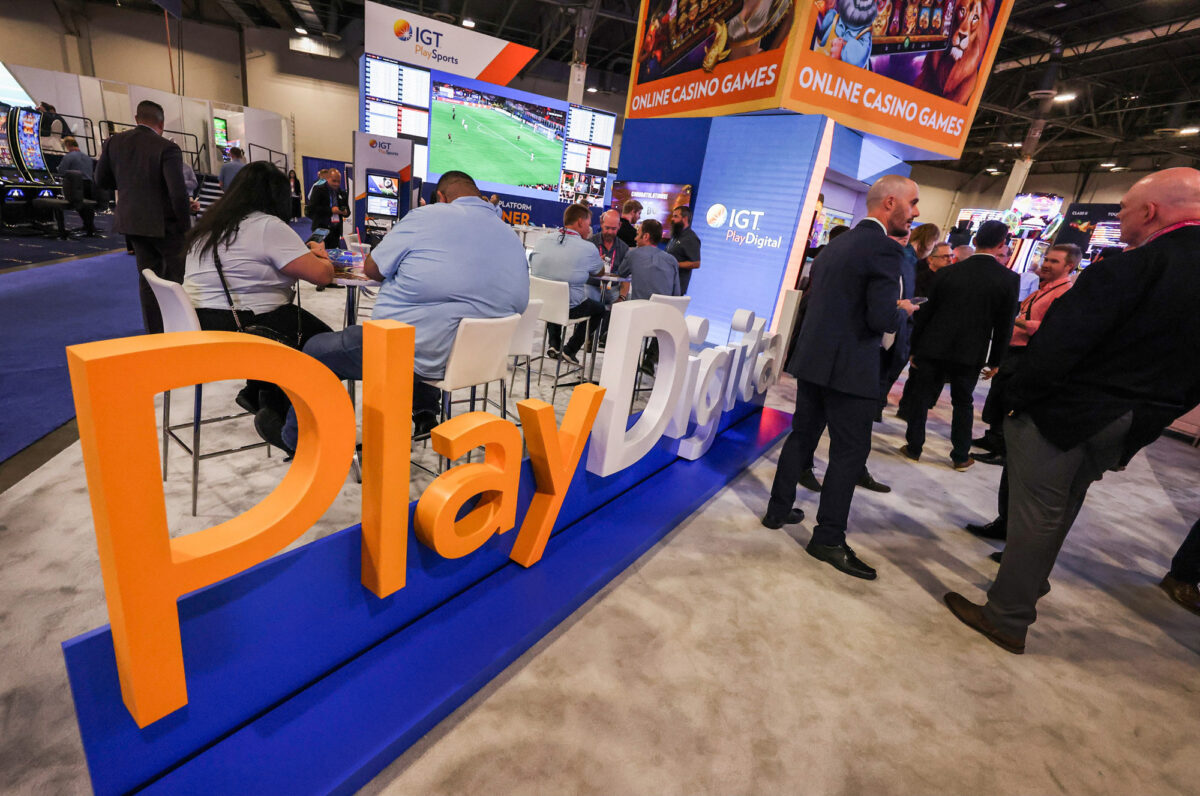 Apollo's reported interest in IGT comes less than a year after the firm sold its 22 percent ownership in Las Vegas-based slot machine provider AGS for $41 million. Apollo never offered a reason publicly for selling its shares in AGS, which went public in January 2018 with an initial stock offering of $16 a share.
Apollo bought AGS in 2013 and directed its acquisition of 20 different gaming businesses to help the company expand. The company is primarily focused on tribal gaming markets, largely in Oklahoma.
Jonas didn't discuss a potential Apollo offer for IGT but told investors the slot machine division had seen its North American sales increase in each of the past two quarters.
"IGT's anecdotal sources show a tale of pent-up demand in terms of slot replacements that could support sales for the near future," Jonas wrote. "Management believes that even in the event of a consumer slowdown, this pent-up demand should allow replacement sales to remain resilient for the foreseeable future."
IGT recently reached a new 10-year licensing agreement with Sony Pictures Television for the exclusive rights to use the Wheel of Fortune brand across the company's casino, lottery and social gaming products through the end of 2034.
Apollo paid $2.25 billion for the operations of the Venetian complex 19 months ago as part of a $6.25 billion purchase of the properties from Las Vegas Sands Corp. Real estate investment trust VICI paid $4 billion for the 63-acre site and buildings. Las Vegas Sands provided Apollo with $1.2 billion of seller financing, with the private equity company putting up another $1.05 billion in cash and financing.
Apollo pays VICI $257.5 million in annual rent to manage the Strip resorts.
---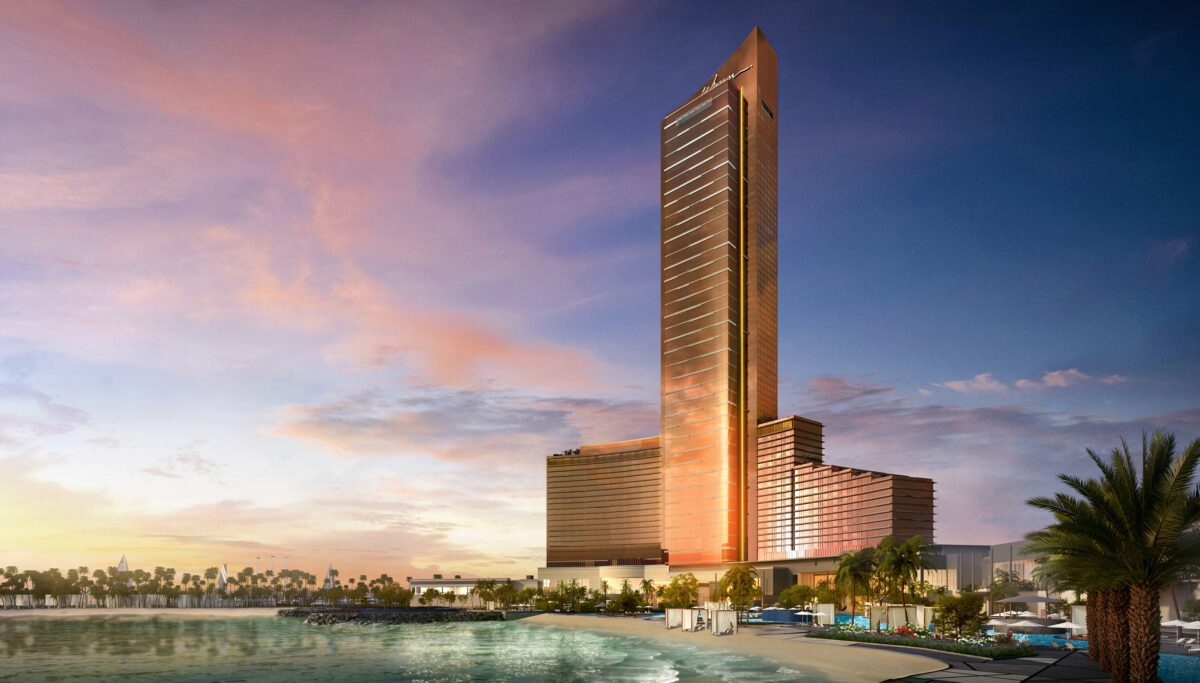 Analyst: Wynn stock value could jump 10 percent from UAE project
J.P. Morgan Securities Gaming analyst Joe Greff is predicting Wynn Resorts' project in the United Arab Emirates could boost the company's stock price by 10 percent, given the attention the investment community has placed on the region.
However, the company's $3.9 billion development on the man-made Al Marjan Island in Ras Al Khaimah won't open for at least four years.
Two weeks ago, the UAE said it was establishing the General Commercial Gaming Regulatory Authority (GCGRA) to create and oversee the framework for a national lottery and casino gaming.
Greff said the presence of former MGM Resorts International CEO Jim Murren as chairman and former Missouri gaming regulatory Kevin Mullally as CEO provide gaming expertise to the start-up agency.
"The establishment of the [GCGRA] is a significant development toward the approval of a gaming license for Wynn," Greff wrote in a research note to investors on Sept. 14. "While the interest in UAE from U.S. gaming operators is not new, we see recent developments as a momentum building event."
Wynn announced its project — the first legal gaming operation in the UAE — 16 months ago. CEO Craig Billings said last month Wynn should be granted its license to operate a casino in Ras Al Khaimah "imminently," although approval has yet to be announced.
The company will own 40 percent of the project, which includes a 1,000-foot-tall hotel tower that resembles Wynn Las Vegas. The property will have 1,500 hotel rooms and suites and several high-priced villas with beachfront access along the Arabian Sea.
Wynn Al Marjan will have 24 restaurants and lounges and other non-gaming amenities, including 120,000 square feet of retail space and 100,000 square feet of convention and meeting areas.
Wynn is developing the resort with local partners Marjan LLC, and RAK Hospitality Holding LLC, and the casino operator will receive management fees for operating the property and licensing the company's name.
Greff said the Wynn project saw "little investor fanfare" when it was first announced.
"That made sense at that time since it was early in the regulatory process," Greff wrote.
He and other analysts adopted "a wait and see approach" toward UAE gaming projects "given this earlier skepticism on gaming in the region."
MGM Resorts is partnering with a subsidiary of Dubai-based wasl Asset Management Group on a 25-acre non-gaming resort development on a man-made island in the emirate. The project will include three hotel towers totaling 1,500 rooms branded under the Aria, MGM Grand and Bellagio names.
However, MGM CEO Bill Hornbuckle said a 150,000-square-foot space is being created on the site for one of two amenities — either a casino or retail center.
Caesars Entertainment opened the non-gaming Caesars Palace Bluewaters Dubai and The Residences at Caesars Palace Bluewaters Dubai in 2018 in partnership with Dubai Holding. However, last week, Singapore-based Banyan Tree Hotels announced it was replacing Caesars as the properties' operator in November.
Greff told investors the Wynn project presents "an attractive economic return." The UAE is located in a region with a large and wealthy population where gaming is nearly nonexistent because gambling is prohibited under Islam. He noted, however, that tourism competition from Saudi Arabia and Qatar has changed the landscape.
Wynn shares closed at $94.72 on the Nasdaq Tuesday.
---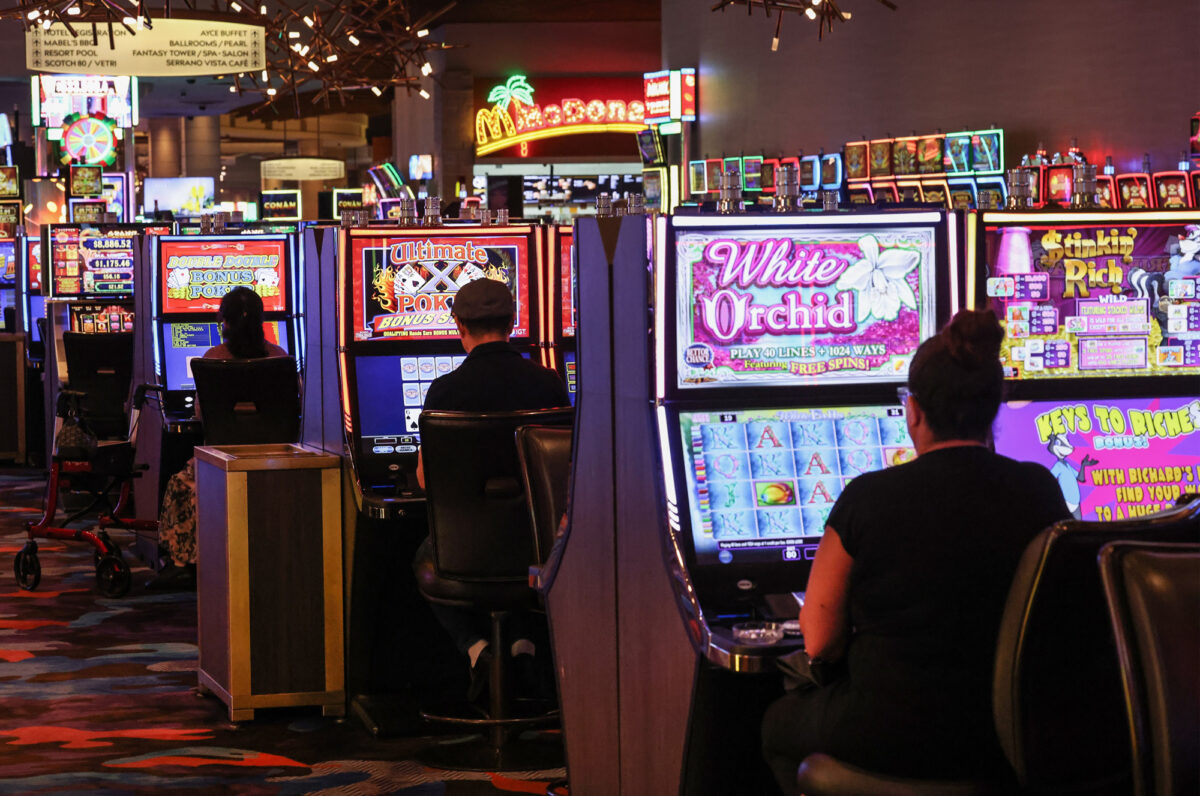 Nationwide gaming revenue headed toward another record-setting year
Following July's $5.4 billion in gaming revenue, the nation's casino industry is on pace to smash 2022's single-year revenue record.
The American Gaming Association said casinos in 31 states have combined for more than $37.9 billion in revenue through the first seven months of 2023, which is 11 percent higher than the $60.4 billion reported for all of 2022.
Sports betting revenue in July was just under $500 million, up 28 percent from a year ago when there were two fewer states with legal sports betting. For the first seven months of 2023, sports betting revenue has totaled $5.46 billion, up 63 percent. Online casino gaming is $3.4 billion through seven months, up almost 23 percent.
Revenue from table games, up 6 percent in July, and slot machines, a 3.2 percent increase, was below the pace of the double-digit revenue increases from digital gaming.
"The rate of annual revenue growth from land-based gaming, encompassing slot machines, table games and retail sports betting, remained steady at 2.5 percent in both June and July," AGA researchers wrote in the monthly report. "This is a significant shift from the previous three months, during which land-based gaming growth was flat."
---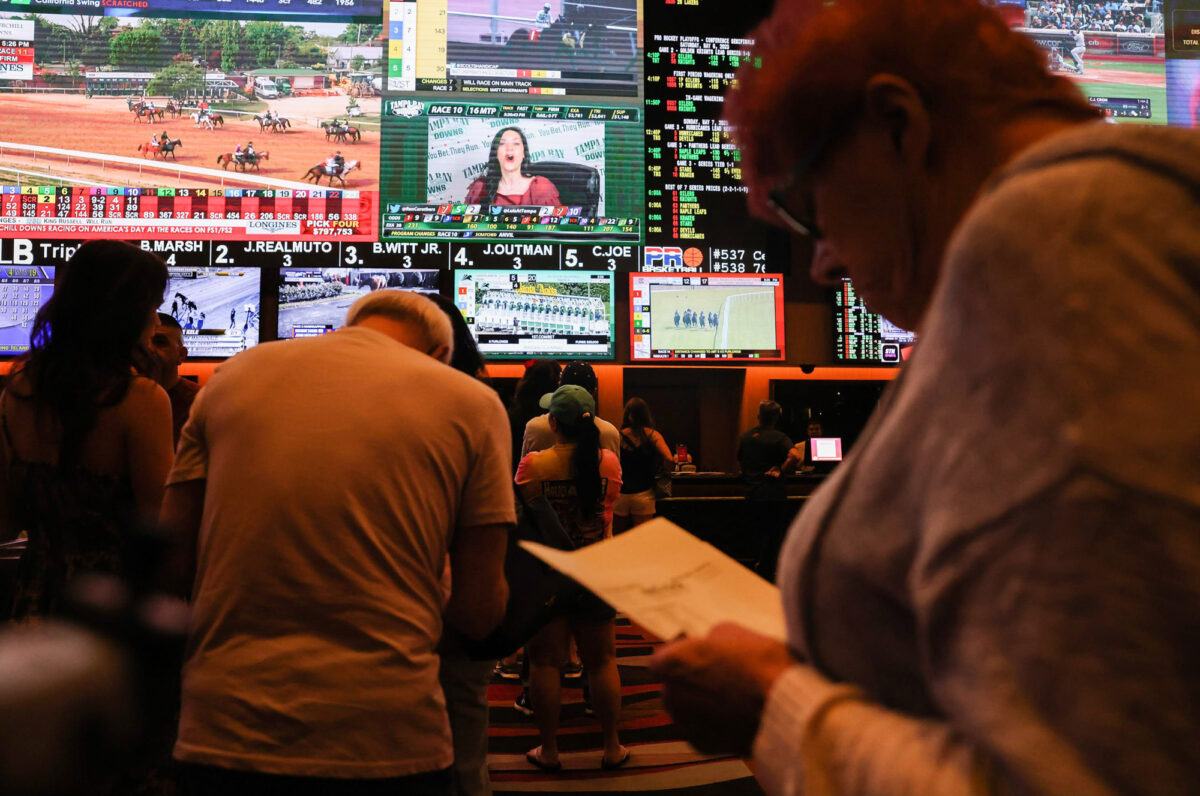 Quotable
Via research note from Macquarie Securities
The NFL continues to drive weekly sports betting totals across the U.S., accounting for roughly 70 percent of all football wagers last weekend according to Macquarie Securities. College football experienced a boost in interest because of the University of Colorado and the national media attention the now No. 19-ranked Buffalos have received from head coach Deion Sanders. The nationally televised game where Colorado beat Colorado State, 43-35 in double overtime, accounted for 8 percent of college football wagers.
"The 'Deion Sanders effect' continued for the third week in a row. The rivalry game between Colorado State and Colorado [had] 70 percent of the public taking Colorado minus-24 points. The outcome was positive for sportsbooks [since the Buffalos didn't cover the spread]."
- Chad Beynon, gaming analyst, Macquarie Securities
Via newsletter from Eilers & Krejcik Gaming
Sports merchandise giant Fanatics is trying to compete with the four major sports betting operators (BetMGM, DraftKings, FanDuel and Caesars Sportsbook). The company, which bought rival PointsBets for $225 million and is now in 15 states, captured 14 percent of all sports betting application downloads during the opening week of the NFL season, according to Eilers & Krejcik Gaming. Fanatics, which is not licensed in Nevada, offered merchandise-focused promotions that seemed to resonate with customers, who received a free jersey if they bet $50 or more.
"However, key questions remain. What percentage of Fanatics downloads came from non-live online sports betting states? And are the Fanatics/PointsBet products good enough to keep acquired online sports betting players around after they get their promo merchandise?"
- Chris Krafcik, analyst, Eilers & Krejcik Gaming
The Nevada Independent is raising $200,000 by Dec. 31 to support coverage of the 2024 election.
Tax-deductible donations from readers like you fund this critical work.
If you give today,your donation will be matched dollar-for-dollar.
Give + Get Matched
Featured Videos