Indy Gaming: Will Penn still ignore Nevada now that its sports betting partner is ESPN?
Also: Wynn says its UAE $3.9B project's casino license will be granted by the emirate; Light & Wonder owns 100 percent of its social gaming subsidiary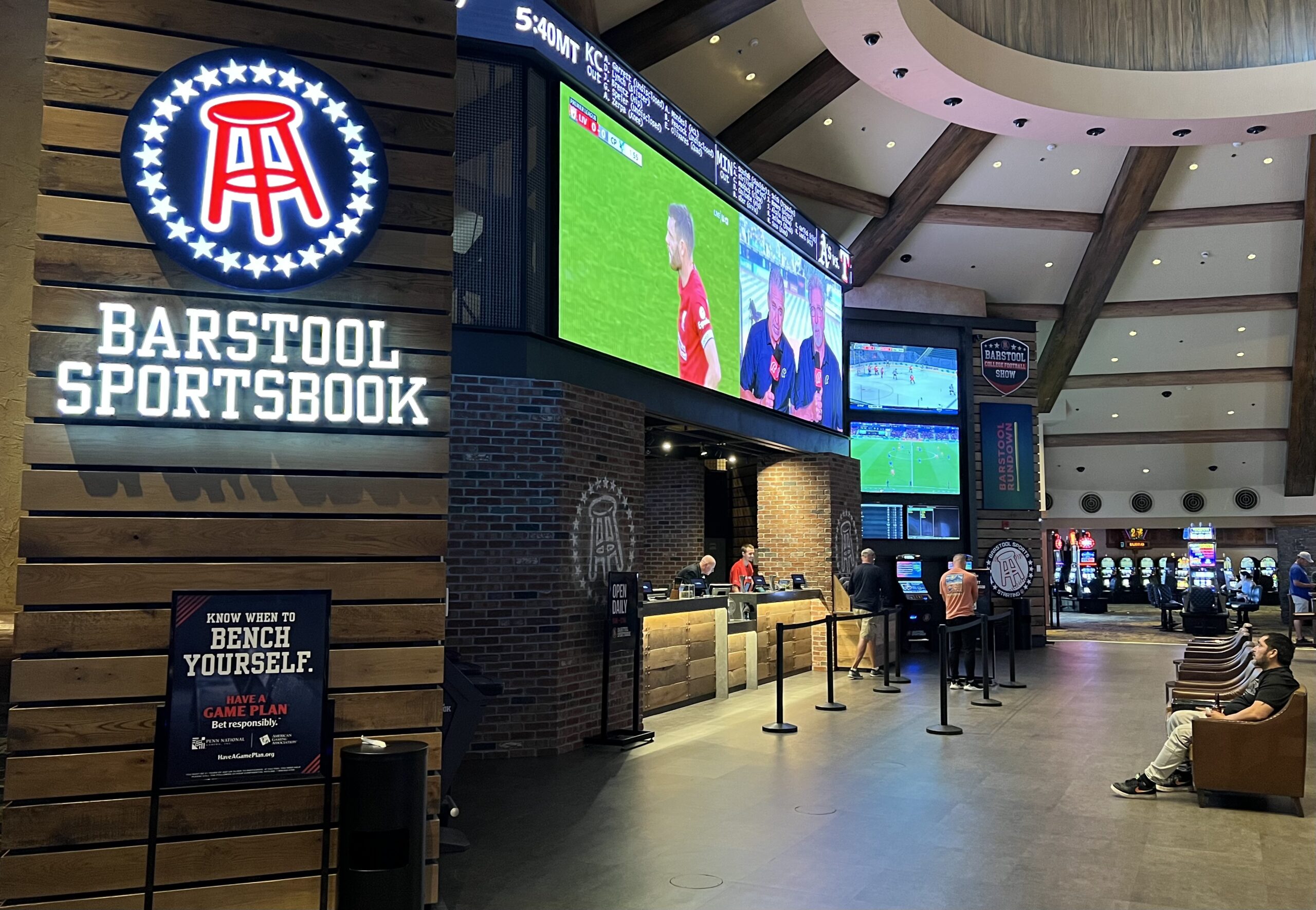 Good morning, and welcome to the Indy Gaming newsletter, a weekly look at gaming matters nationally and internationally and how the events tie back to Nevada.
If a colleague or associate emailed this newsletter to you, please click here to sign up and receive your own copy of Indy Gaming in your inbox. - Howard Stutz
---
Penn Entertainment's multibillion sports betting partnership with ESPN reverberated throughout the gaming universe over two days following last week's announcement.
But the news didn't spark much attention in Nevada.
Penn ended its three-year endeavor with irreverent sports content provider Barstool Sports in order to attach the name of the nation's most recognized sports media heavyweight to its online sports wagering platform and retail sportsbooks that cover 16 states.
Nevada is not one of those markets.
Penn, which is headquartered in Wyomissing, Pennsylvania, operates M Resort in Henderson and two small casinos in the northeastern Nevada community of Jackpot. The company never launched its Barstool-branded sports betting business in Nevada, contracting that part of the business to Caesars Entertainment's William Hill U.S. subsidiary.
Penn will pay ESPN $1.5 billion over the next 10 years to use the ESPN name. ESPN will promote Penn's sports betting across its programming and provide the casino operator access to on-air talent.
Sports betting has grown to 34 states and Washington, D.C., in a little more than five years since a U.S. Supreme Court ruling allowed states to legalize the activity. Four sports betting operators — DraftKings, FanDuel, Caesars Sportsbook and BetMGM — have dominated the landscape, oftentimes combining for more than 80 percent of a single state's sports wagers and revenue.
Last week, Wynn Resorts said it was closing its WynnBet operations in eight states because its product trailed far behind the competition.
According to the American Gaming Association, through May sports betting revenue nationwide was almost $4.6 billion, up 65 percent from a year ago. That amount is included in the $27.6 billion in total U.S. gaming revenue for the first five months of 2023.
The Barstool audience, a fanbase of 66 million users, never translated into Penn customers.
"Management likely underinvested in customer acquisition across external channels, which exposed Barstool's target demographics as likely too narrow to gain critical scale," CBRE Equity Research analyst John DeCree told investors in a research note.
The changeover from Barstool to ESPN won't be completed until the middle of the upcoming NFL season. It will take longer before the ESPN sports betting app lands in Nevada.
Penn announced a $206 million expansion plan for M Resort last October that would nearly double the size of the hotel-casino by adding a 378-room hotel tower and other amenities. The project has yet to begin. Last fall, Penn sold the operations of the Tropicana to Bally's Corp. Penn was linked as a potential buyer of The Cosmopolitan and The Mirage when the Strip resorts were on the market in 2021.
CEO Jay Snowden spent most of Penn's second-quarter earnings conference call last week discussing the ESPN deal. Nevada never came up in the questions.
With a casino in Henderson and two remote properties closer to Twin Falls, Idaho, than Reno, Penn never brought Barstool to Nevada because the state requires in-person registration at a casino for sports betting. Most other states offer remote sign-ups.
Efforts to change gaming regulations to allow remote registration have been blocked by Red Rock Resorts, Boyd Gaming and other casino companies over the years who believe it would keep customers from visiting their properties.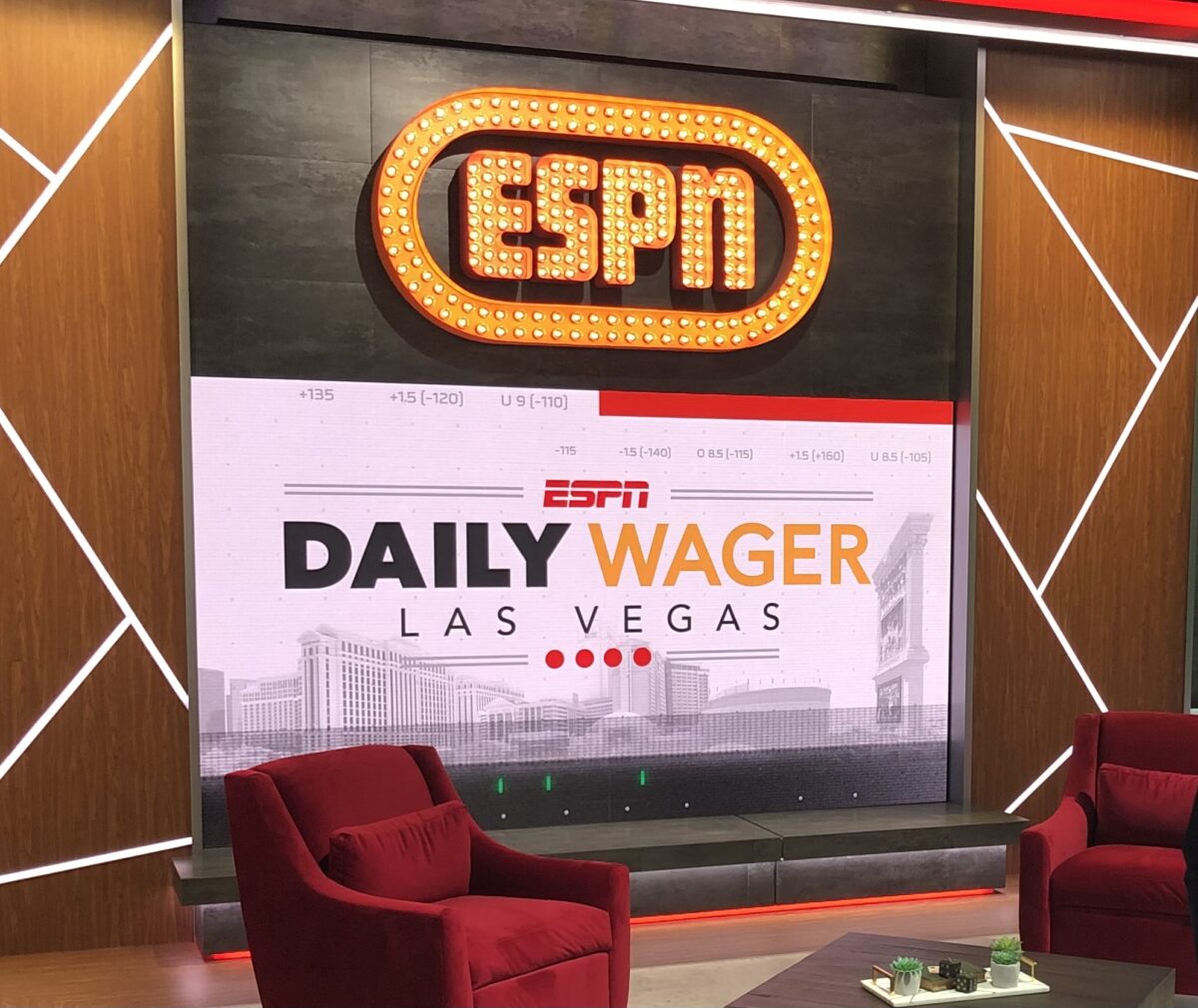 ESPN has a presence on the Strip through its 6,000-square-foot studio at the Caesars Entertainment-owned Linq Hotel where it produces the company's sports betting programming.
Analysts viewed the ESPN deal as Penn's last grasp to compete with sports betting's elite companies as additional states look to add the activity. Four more states could launch this year while populous California and Texas remain on the sidelines.
Earlier this year, sports retail and merchandise provider Fanatics launched sports betting in four states. The business is headed by former FanDuel CEO Matt King.
Stifel Financial gaming analyst Steven Wieczynski wrote in a research note that Penn thought Barstool would help the company "capture significant market share" in online sports betting.
"Barstool is now gone, and Penn is telling us to essentially wait another couple of years for this new ESPN deal to deliver significant [cash flow] to their financial performance," Wieczynski wrote.
Penn spent $511 million over three years to acquire Barstool Sports.
As part of the ESPN deal, Penn sold Barstool back to founder Dave Portnoy for $1. However, there are various noncompete and other restrictive covenants in the agreement. Penn would also receive 50 percent of any proceeds Portnoy receives were he to sell any part of Barstool.
Portnoy controls more than 1.5 million shares of Penn stock and the company registered 1.25 million shares last week that could be sold if he chooses.
Both Penn and Portnoy admitted the challenges of the Barstool founder's involvement in a highly regulated industry. Despite Barstool's absence in Nevada, the Gaming Control Board in early 2022 requested Penn provide information concerning published allegations of sexual misconduct against Portnoy.
Portnoy, in "an emergency press conference" on the Barstool website last week, said he may have caused Penn to be denied a sports betting license in New York.
"We underestimated just how tough it is for myself and Barstool to operate in a regulated world," he said. "The regulated industry is probably not the best place for Barstool Sports and the type of content we make."
---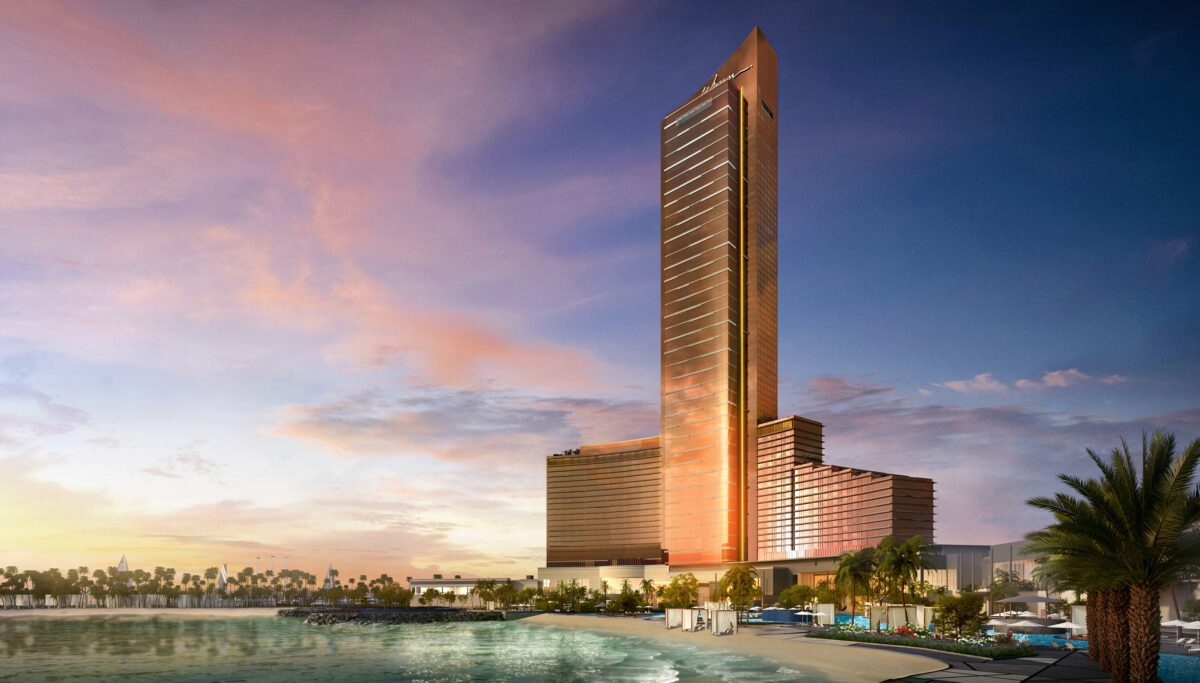 Wynn CEO says emirate will license $3.9B project 'imminently'
Wynn Resorts CEO Craig Billings told investors the company should have its license to operate a casino in the emirate of Ras Al Khaimah "imminently" even though its $3.9 billion integrated resort development on the man-made Al Marjan Island won't open until 2026.
During Wynn's second-quarter earnings conference call last week, Billings tried to clear up confusion about what is expected to be the first legal gaming operation in the United Arab Emirates. The individual seven emirates, including Abu Dhabi and Dubai, can make their own determination on gaming.
"There may be conversation in other emirates about legalization or legalization at the federal level, thereby covering all emirates," Billings said. "But there should be no concern that there is a legalization process … in order for gaming to occur in [Ras Al Khaimah]."
The Wynn property's casino will encompass just 4 percent of the development's overall footprint of 5.6 million square feet.
Billings said the company's development plans for the project "are well underway," noting that 40 percent of the pilings required for the planned resort are in the ground. The property will include a 1,000-foot-tall hotel tower rising above the island's shoreline next to the Arabian Sea.
Wynn Al Marjan Island will include multiple resort amenities, including 1,500 hotel rooms and suites and several high-priced villas with beachfront access. The property will have 24 restaurants and lounges and other non-gaming features, including 120,000 square feet of retail space and 100,000 square feet of convention and meeting areas.
CBRE Equity Research analyst John DeCree wrote in a research note that some Wynn investors still remain uncertain about the prospect of gaming in Ras Al Khaimah. Management, he said, tried to put those concerns to rest.
---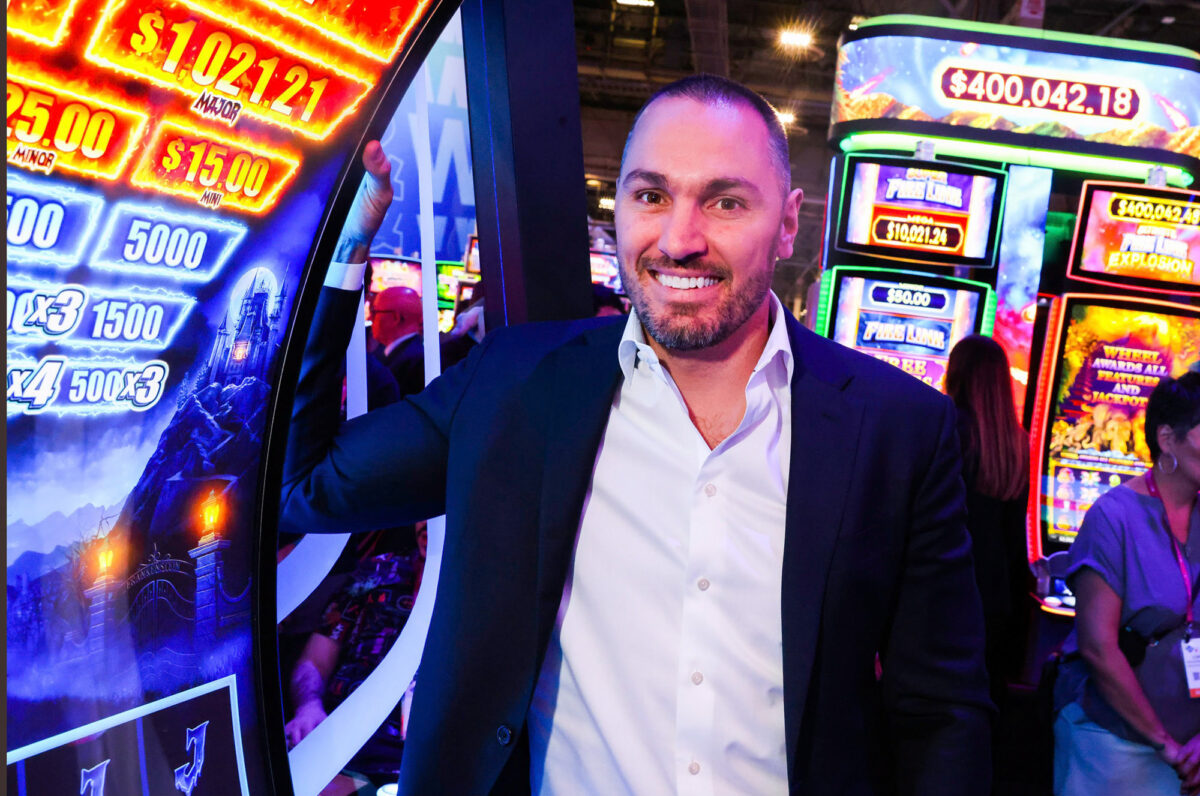 CEO sees strategic advantage for Light & Wonder to own social gaming business
After selling its sports betting and lottery divisions for a combined $7 billion last year, gaming equipment provider Light & Wonder brought its social gaming subsidiary SciPlay back into the company's fold.
CEO Matt Wilson told investors last week the roughly $500 million deal made strategic sense.
With the company's focus on utilizing its land-based slot machine titles across the growing online casino business, transitioning the same popular games onto the social gaming genre was an easy decision.
"There's not a lot of players in the industry that have the unique collection of assets that we have," Wilson said during the company's second-quarter earnings conference call. "Unlocking that full potential about building the world's greatest products was key to bringing SciPlay back into the family."
Wilson said the three businesses are "very unique" but the teams overseeing each division will naturally come together.
"SciPlay is not exactly the same as the land-based business and the land-based business is not exactly the same as iGaming, but they're very complementary," Wilson said.
Truist Securities gaming analyst Barry Jonas told investors in a research note that Light & Wonder, having full ownership of SciPlay, "would unlock further benefits by optimizing [research and development] investments, data driven performance benefits on the integrated customer portfolio and balance sheet flexibility."
Light & Wonder controlled 83 percent of SciPlay and is paying $22.95 per share for the remaining 17 percent. SciPlay was split off from Light & Wonder — then known as Scientific Games — in 2019 as a separate public company. Reacquiring the business was first considered in 2021.
---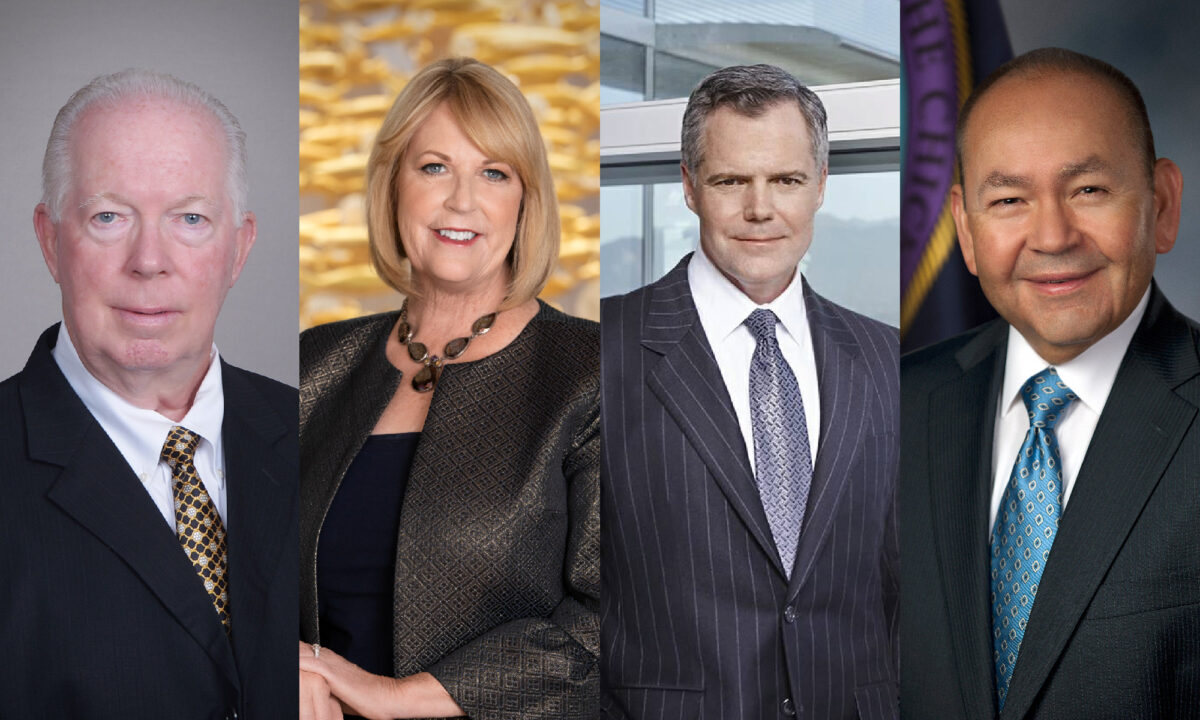 Murren, Whittemore, Miodunski and Anoatubby head 2023 Gaming Hall of Fame class
The American Gaming Association announced last week that former MGM Resorts Chairman and CEO Jim Murren, retired Bally's Technologies CEO Robert Miodunski, Wynn Resorts general counsel Ellen Whittemore and Bill Anoatubby, governor of Oklahoma's Chickasaw Nation since 1987, will be honored as the 2023 inductees to the Gaming Hall of Fame.
The four will be enshrined during the Global Gaming Expo in Las Vegas on Oct. 11.
"This year's Gaming Hall of Fame class enshrines industry leaders that have positively transformed businesses and communities through their contributions to gaming," AGA CEO Bill Miller said in a statement. "From leading casino and supplier operations to advancing industry regulation and tribal gaming, Bill, Ellen, Jim and Robert's far-reaching impacts on gaming are indelible — and undoubtedly worthy of inclusion in the Hall of Fame."
The Gaming Hall of Fame was established in 1989 and recognizes gaming legends, pioneers and business leaders for their lasting effect on the industry.
Disclosure: I was a member of the Hall of Fame selection committee.
---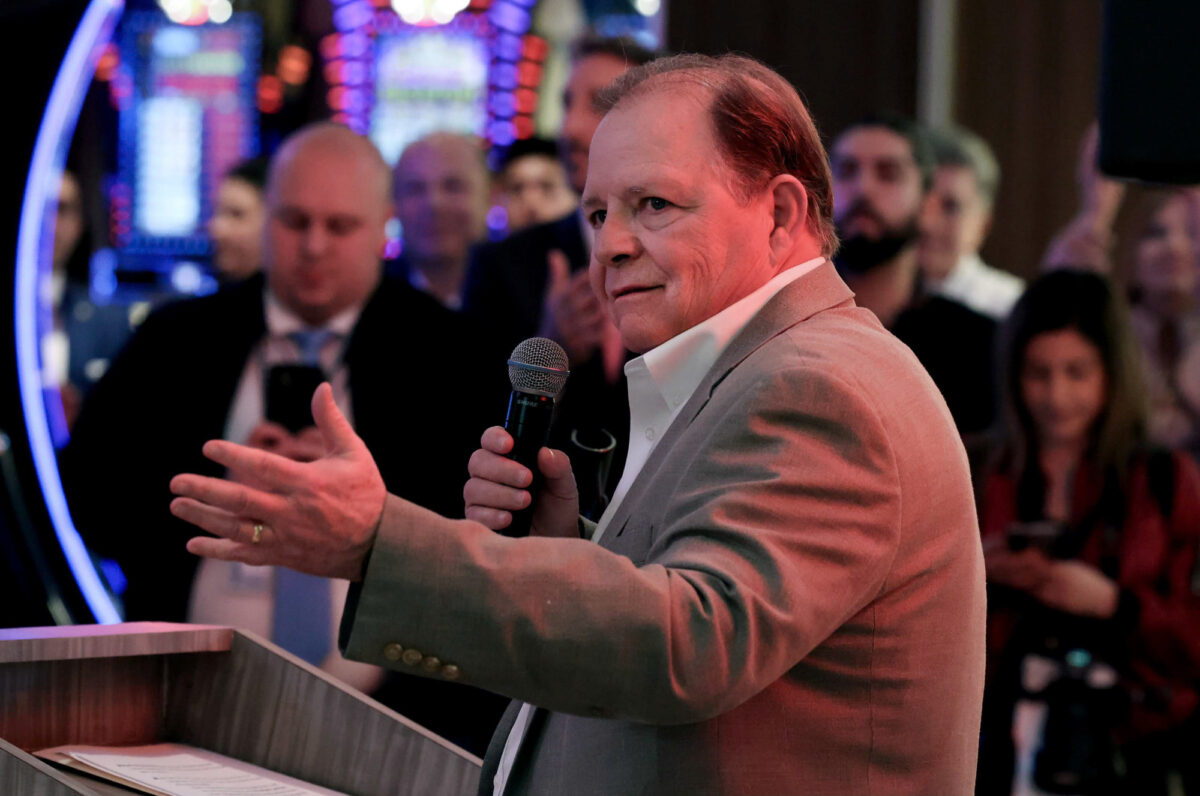 Quotable
Via statement from Boyd Gaming Corp.
Boyd Gaming has long marketed California, Fremont and Main Street Station hotel casinos to customers from Hawai'i. Customers from the islands account for a large percentage of downtown business. Boyd, alongside the California Hotel & Casino and Vacations Hawaii, donated $100,000 to the American Red Cross for its relief efforts surrounding last week's devastating wildfires in Maui.
"For nearly 50 years, Boyd Gaming has had a close relationship with the people of Hawai'i, and our hearts and our prayers are with our Maui friends following this horrible tragedy. Boyd is honored to support the Red Cross's efforts to provide relief and support during Hawai'i's time of need, and we encourage everyone across 'The Ninth Island' to join us in helping our Ohana on Maui."
- Steve Thompson, executive vice president of operations, Boyd Gaming
Via the Las Vegas Review-Journal
Former Nevada Gaming Commission member Art Marshall died last week at age 93. He co-founded the Marshall-Rousso clothing stores that were a staple inside Las Vegas Strip resorts. Marshall was also one of the longest-serving members of the commission, holding his seat from 1997-2009.
"When I was a deputy attorney general, Art was on the commission and was always such a great gentleman, one of the real class acts of Nevada. He always came prepared and I don't think there was ever a commission meeting that Art Marshall wasn't smiling from the beginning of the meeting to the end of the meeting."
- Kirk Hendrick, chairman, Nevada Gaming Control Board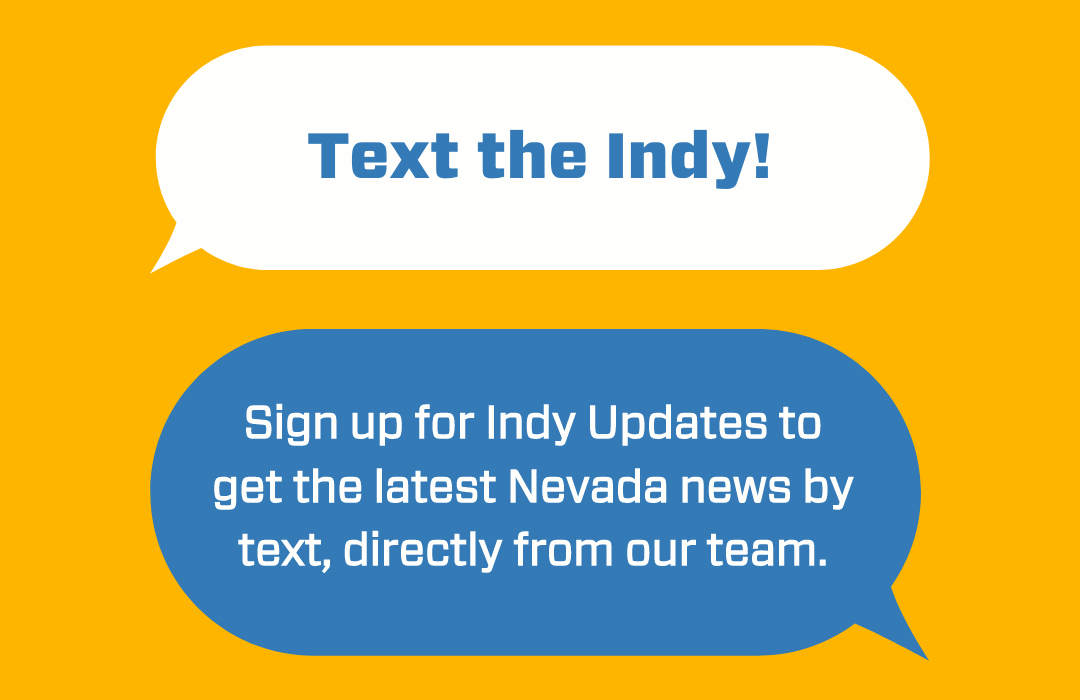 Featured Videos