Deadline Day: Lawmakers approve ghost gun ban, medical debt protection and cage-free egg bills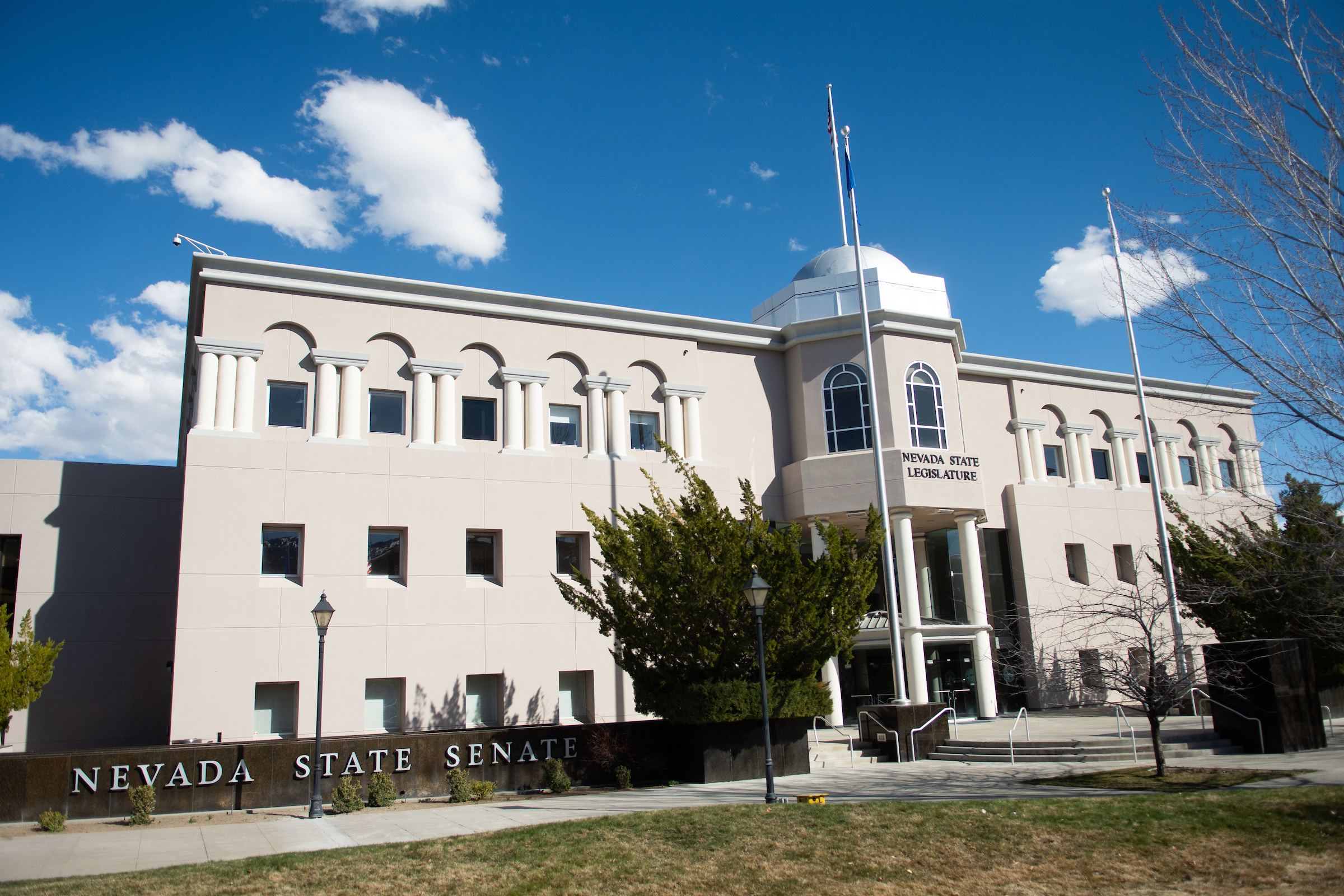 Nevada lawmakers are moving to vote out dozens of bills including measures banning ghost guns, changing criminal justice procedures including bail and affecting education, cannabis and health care heading into one of the final major bill passage deadlines of the session.
Friday marks the deadline for bills to pass out of their second house, one of the biggest milestones before the Legislature is constitutionally required to adjourn no later than midnight on May 31. Ahead of the scheduled floor sessions, legislators teed up votes on nearly 170 measures that either need to pass by midnight or end up in the legislative graveyard.
Lawmakers haven't saved everything for the last day — members of the Assembly and Senate have met late into the night throughout the week to finish processing a number of big-ticket bills: decriminalizing traffic tickets, sealing the records of evictions that happened during the pandemic, banning police ticket or arrest quotas and extending rollovers for school construction bond construction.
Friday isn't the final stop on the legislative rollercoaster — lawmakers will spend the next 10 days zipping up final budget details, hashing out differences on amended bills and dealing with a rush of last-minute major policy items introduced in the waning days of the session, from the state public health insurance option to limiting firearm possession on casino property.
Here's a look at some of the major bills that have passed so far this week. The Nevada Independent will update this story as additional bills are passed on Friday.
Medical debt collection
Collection agencies would be barred from certain aggressive practices and have to give more warning to people before they start collecting on medical debt under SB248, a bill backed by Sen. Marilyn Dondero Loop (D-Las Vegas) that passed the Assembly in a 28-13 vote.
The bill requires collection agencies to notify a debtor by certified mail about the amount of debt, as well as when, why and where it was incurred, at least 60 days before the agency begins collection activities. The debtor can make payments during the notification period and it will not be reported to any credit reporting agency.
It also caps the fees collection agencies can charge to 5 percent of the base medical debt. Legal aid providers who presented the bill said they have seen instances where such fees were more than 100 percent.
The measure also bars collection agencies from taking "confession of judgment," a practice that involves debtors signing away some of their rights and allows the collection agency to take steps such as garnishing the debtor's wages.
Proponents argued that with about one in five Nevadans in collections for medical debt, and potentially more exposed to such situations if they lost insurance coverage during the pandemic, the protections could prevent many Nevadans from going into bankruptcy.
Marijuana DUI
Members of the Senate voted 15-6 to approve AB400, a bill that aims to update Nevada law to remove "per se" limits that specify how much marijuana metabolite in the blood would trigger a DUI. Proponents say the limits are an inaccurate indicator of impairment, because they can still be detected in the body long after a high wears off because of how marijuana is processed by the body differently than alcohol.
An amendment, however, has restored the per se limits in cases where someone is accused of a DUI causing death or substantial bodily harm. Supporters of the bill in its original form say the amendment keeps an unscientific measurement in the statute.
Removal of non-functional turf
Senators voted unanimously for AB356, a bill that would set in motion a plan to remove non-functional turf within the jurisdiction of the Southern Nevada Water Authority before the year 2027. Grass at single-family residences would be exempt.
The bill also requires the Legislative Committee on Public Lands to conduct a study on water conservation.
Cage-free eggs
Senators voted 16-5 in favor of AB399, a bill that prevents the sale of eggs in Nevada starting in 2024 if the hens aren't in a cage-free housing system or are in such a system but without sufficient space to move around. Farms with fewer than 3,000 egg-laying hens are exempted from the requirement.
Members of the egg industry had lined up in support of the bill, saying cage-free eggs are the wave of the future and such a law would ensure uniformity in requirements across the region. Opponents, including Sen. Ira Hansen (R-Sparks) said he worried that the requirement would raise the price of eggs and harm low-income families.
Hairstyle protections
Under SB327, passed out of the Assembly on a 33-8 vote, hairstyles associated with particular races would be protected against discrimination.
Sponsored by Sen. Dina Neal (D-Las Vegas), the legislation extends statutory protection to hair textures and hairstyles such as braids, locs, twists and knots in the workplace and public schools.
The bill arrives as part of a nationwide movement to end hair discrimination. If passed, Nevada would join at least 10 other states that have passed similar legislation, including Washington, California and Colorado.
Paid-leave for health purposes
Members of the Assembly voted 30-11 to pass a measure that would require employers to provide paid leave for an employee receiving a COVID-19 vaccine.
The bill, SB209, would also allow an employee to use paid leave for any health reason, including for treating an illness and caregiving. Under the bill, the Legislative Committee on Health Care would also conduct a study during the 2021-2022 interim assessing the state's response to the pandemic and making recommendations for legislation addressing future public health crises.
Tiger King bill
Members of the Assembly voted 35-6 for a so-called "Tiger King" bill nicknamed for the Netflix series on a wild animal collector. In its original form, the bill, SB344, prohibited owning and breeding wild animals, but it was significantly watered down.
Now, the bill prevents people who own a wild animal from allowing it to come into contact with the general public, including through allowing people to take a photo while holding the wild animal.
Banning 'ghost guns'
A contentious measure banning so-called "ghost guns" and other firearm assembly kits that don't come equipped with serial numbers passed the Senate on a party-line vote.
The bill, AB286, is sponsored by Assemblywoman Sandra Jauregui (D-Las Vegas), and would prohibit a person from possessing, purchasing, transporting or receiving any unfinished frame or receiver of a firearm, or assembling any firearm not imprinted with a serial number. An earlier version of the bill would have also prohibited individuals from carrying firearms on to casino property, but those provisions were removed and later resurfaced in SB452 — an emergency bill from Senate Majority Leader Nicole Cannizzaro up for a hearing on Saturday.
Republicans opposed the bill — Sen. Ira Hansen (R-Sparks) said that law enforcement in Nevada believed few if any crimes were committed with ghost guns in the state.
"The idea that serial numbers somehow help reduce crime just doesn't add up," he said.
Those arguments failed to sway Democratic lawmakers.
"I think we have all as a society agreed that no one should be able to own a gun without a background check, and this bill brings us closer to that ideal," Sen. Dallas Harris (D-Las Vegas) said. "End of statement."
Lowering barriers to birth control
In a 28-13 vote, members of the Assembly passed out SB190, a bill allowing women to receive birth control through a pharmacy without a doctor's visit. Assemblywomen Jill Tolles (R-Reno) and Melissa Hardy (R-Henderson) joined Democrats in support of the measure which supporters said will lower barriers to obtaining birth control.
Prohibiting 'doxing'
Members of the Senate voted 15-6 to pass AB296, which allows victims of 'doxing' to bring a civil action to recover damages. 'Doxing' involves the unauthorized sharing of personal identifying information, such as an address, with the intent to cause harm or mental anguish.
The bill exempts the dissemination of certain information from liability for 'doxing,' including the reporting of conduct reasonably believed to be unlawful, information that depicts an elected officer acting in an official capacity, information gathered under the constitutionally protected rights of freedom of speech and assembly and good faith communications meant to further the right to petition or right to free speech in connection with public concern.
Several Republican lawmakers raised concerns that the bill contained exemptions for elected officials acting in an official capacity, or law enforcement "acting under the color of law."
Hate crime changes
Members of the Assembly voted 33-8 to pass SB166, a bill clarifying that a crime does not need to be committed by someone with different characteristics than the victim to be considered a hate crime, with qualifying characteristics including race, color, religion, national origin, physical or mental disability, sexual orientation and gender identity.
The amended version of the bill passed out of the Assembly additionally requires a prosecuting attorney to prove beyond a reasonable doubt that the perpetrator would not have committed the crime if not for the existence of such a characteristic.
The measure also expands the list of hate crimes for which a victim may bring forward a civil action to recover damages to include making threats or conveying false information concerning lethal weapons or acts of terrorism and threatening violence or death to a student or school employee.
Back on Track Act
Assembly members passed SB173, dubbed the "Back on Track Act," in a 33-8 vote. The bill calls on districts to create learning loss prevention plans and set up summer school programs, then authorizes them to request federal aid to fund the initiatives.
The bill allows schools to have the option for students to attend summer school in-person or virtually. The program aims to help students who may have fallen behind in school subjects or are credit deficient and those with disabilities or who are English learners.
Although the "Back on Track Act" goes into effect when approved, it is set to expire on Jan. 1, 2022.
HOA debt collection
The Assembly voted 28-13 to pass SB186, a measure that would require collection agencies to file a report on collections related to homeowner's associations (HOA).
The bill would also prohibit collection agencies from collecting debts from a person who owes fees to an HOA if the collection agency is connected at all to the HOA, either through sharing the same owners or affiliates.
The measure stipulates that if an HOA uses the foreclosure process, the home could not be sold to a person or entity involved in the process. It would also require an HOA to send its notices and communications by mail and email and that each HOA in a common-interest community with 150 or more units would need to establish an electronic portal that members could access.
Marriage license fees to help domestic violence victims
In a 32-9 vote, the Assembly passed SB177, which would double a fee on marriage licenses from $25 to $50 to better support sexual violence and domestic violence victim services in all the counties.
The fees are expected to increase program funding from $2.5 million to $5 million annually. The bill states that 75 percent of the funding would go toward domestic violence victim services and 25 percent would go to sexual violence services.
Land and water conservation
The Senate voted to pass AJR3, which would establish an effort to protect 30 percent of the nation's lands and bodies of water by 2030. The vote was 12-9, along party lines.
The resolution points out that the state has lost more than 9 million acres of wildlife habitat in the last two decades as a result of wildfires and only a small percentage of the land is currently protected.
The conservation of land and water in the state may be accomplished through a combination of federal and state actions, including designating or establishing wilderness areas, national parks and state parks. The resolution includes the designation of Spirit Mountain, known as Avi Kwa Ame, in Southern Nevada as a national monument, and permanent protection for the Desert National Wildlife Refuge from military expansion.
Previously, AJR3 passed the Assembly with a 26-16 vote, also along party lines.
Allowing college athletes to profit off their likeness
College athletes in Nevada may soon be able to profit off of their name, image or likeness, after members of the Senate unanimously passed AB254 on Friday.
The bill would prohibit the National Collegiate Athletic Association (NCAA) from preventing students from using their likeness, name or image in sponsorships or for other professional services, with certain limits on what kinds of businesses that students can contract with. It also requires the Legislative Committee on Education to conduct an interim study on the issue.
Criminal justice changes
In an almost unanimous 38-1 vote, members of the Assembly passed out AB116 on Thursday, a bill that would decriminalize traffic tickets in Nevada (Assemblyman Greg Hafen (R-Pahrump) voted no). This is the fifth session in a row that Nevada lawmakers have considered the action, which proponents say would move the state away from the vestiges of a Victorian-era debtor's prison but that local governments continue to oppose because of how it might affect their budgets.
In a 40-0 vote on Thursday, members of the Assembly also passed out SB50, a bill introduced on behalf of the attorney general that would prohibit the issuance of no-knock warrants unless a sworn affidavit demonstrates that the underlying crime is a felony that could pose a significant and imminent threat to public safety or the warrant is necessary to prevent significant harm to the officer or another person.
Members of the Senate voted out several criminal justice reform measures late Thursday, including:
K-12 Education
Though much of the Legislature's focus ahead of Friday's deadline remains on passing bills out of their second house, members of the Senate also passed SB450, which allows school districts to use excess revenues from existing tax rates to fund Pay As You Go capital improvement projects, such as remodels and needed facility upgrades.
The measure passed on a 16-4 vote, with a few Republican senators upset with a lack of time to consider the measure, after the bill was introduced in the Legislature earlier in the week. Supporters have said the bill will not affect existing debt payments or reserve funds.
On Thursday, members of the Senate passed a variety of different K-12 focused Assembly bills, including:
AB109, which would require 80 percent of teachers at each charter school in the state to be licensed, including all teachers who teach a core academic subject.
AB195, which establishes an English language learner Bill of Rights that includes the right to a free and public education (regardless of and without disclosing immigration status) and the rights for a parent or guardian of an English learner to have an interpreter for significant interactions with school districts and to receive information about the student's progress in the appropriate language.
AB235, which requires school districts to provide more help to students for filling out the Free Application for Federal Student Aid.
Higher education changes
Following the narrow failure of Question 1 in November, members of the Assembly on Tuesday voted 30-11 to pass SJR7, which attempts to take the same action as the failed ballot question by removing the Board of Regents from the state Constitution. Four Republicans, including a sponsor of the resolution, Tom Roberts (R-Las Vegas), joined all Democratic Assembly members in support, after the measure previously passed out of the Senate on a 20-0 vote.
Proponents of the resolution have said that part of the reason Question 1 failed was because the language used was too complicated for voters to understand, and those supporters have also argued that removing the regents' constitutional protection would create greater accountability. Opponents of the change, including members of the Board of Regents, have argued that the measure would do little to address higher education policy issues.
The resolution would need to be passed by the 2023 Legislature before going back to voters on the 2024 ballot.
Beyond deadline day, Gov. Steve Sisolak on Thursday signed a measure that would formally authorize the Board of Regents to "enter into an agreement to affiliate with a publicly or privately owned medical facility." SB342 will in practice serve as a legislative seal of approval for regents as they seek to approve a major partnership between the UNR School of Medicine and Reno-based health care provider Renown Health.
The affiliation agreement, which has been in various stages of drafting and negotiations since September of last year, will broadly integrate "medical education, clinical research and clinical practice activities between UNR Med and Renown," according to a copy of the agreement shared with regents in April.
Though the legislative blessing has been secured, the deal must still pass through the Board of Regents before final approval. Even so, the measure has found unanimous support from legislators, the governor, regents and higher education officials, and its approval sometime this summer appears all but assured.
Economy & Business
Members of the Senate voted along party-lines on Thursday to approve AB207, a bill by Assemblyman Howard Watts (D-Las Vegas) that would expand existing anti-discrimination laws affecting places of public accommodation to e-commerce.
Senators also voted 16-4 to approve AB184, a bill that temporarily creates an Office of Small Business Advocacy in the office of the lieutenant governor. Sisolak called for creation of the office in his 2021 State of the State address.
Banning racist school logos or mascots
Members of the Senate voted along party lines to pass AB88, a bill from Assemblyman Howard Watts (D-Las Vegas) that would require the board of trustees of each school district to ban offensive or racially discriminatory language or imagery in school names, logos or mascots.
The bill allows schools to adopt names, mascots or logos related to tribes as long as the tribe consents.
The measure would additionally ban counties and other local governments from using any alarms or sirens that were previously sounded on specific days or times to require people of a particular race, ethnicity, ancestry, national origin or color to leave the area by a certain time. A siren of that kind is still used in Minden.
Pot for pets
In a 20-0 vote on Thursday, members of the Senate passed AB101 a bill that would give veterinarians the ability to administer hemp or CBD products containing no more than 0.3 percent of the psychoactive compound THC to an animal, or recommend those products to a pet owner.
Veterinarians and animal advocates have supported the measure, arguing that those products can help animals with anxiety, pain, cancer and arthritis and that the bill would stop the Nevada Board of Veterinary Medical Examiners from disciplining licensed veterinarians or facilities solely for administration or recommendation of a hemp or CBD product.
Record sealing for pandemic summary evictions
In a party-line 12-8 vote, Senate members approved AB141, a measure that would require courts to automatically seal eviction case court records for any summary eviction conducted during the COVID-19 pandemic.
A previous version of the bill would have required landlords to give some long-term tenants additional advance notice before filing a no-cause eviction.
Reporter Jacob Solis contributed to this report.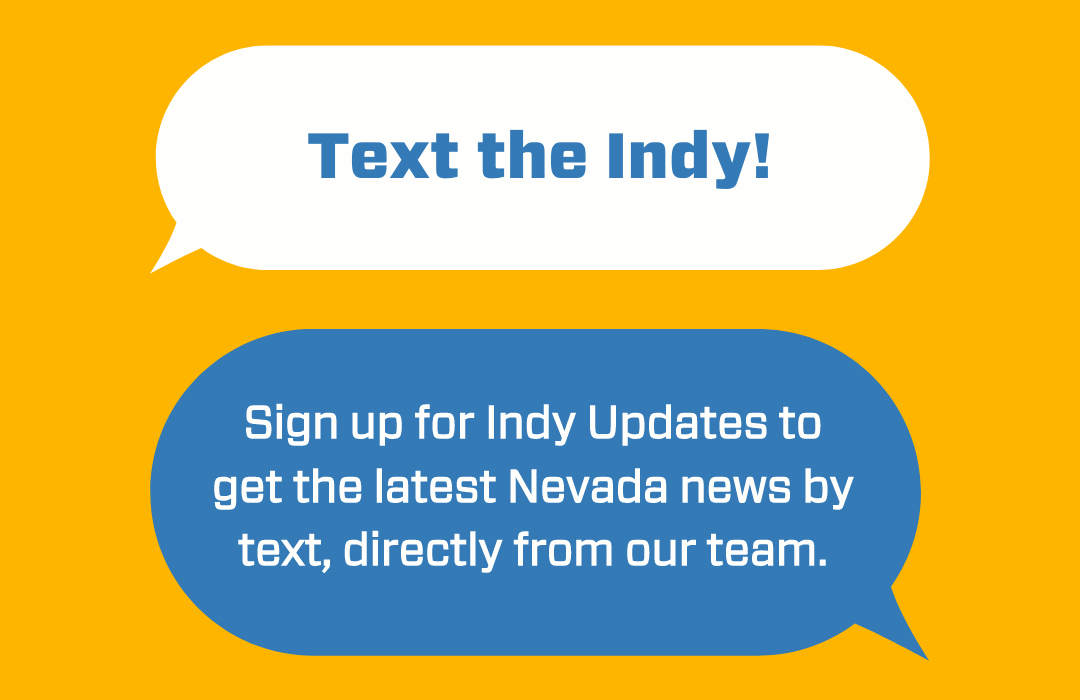 Featured Videos
Comment Policy (updated 4/20/2021): Please keep your comments civil. We reserve the right to delete comments or ban users who engage in personal attacks, use an excess of profanity, make verifiably false statements or are otherwise nasty. Comments that contain links must be approved by admin.