Lawmakers schedule Wednesday hearing for bill inspired by Laxalt-Burnett secret recording; Laxalt fears 'partisan ambush'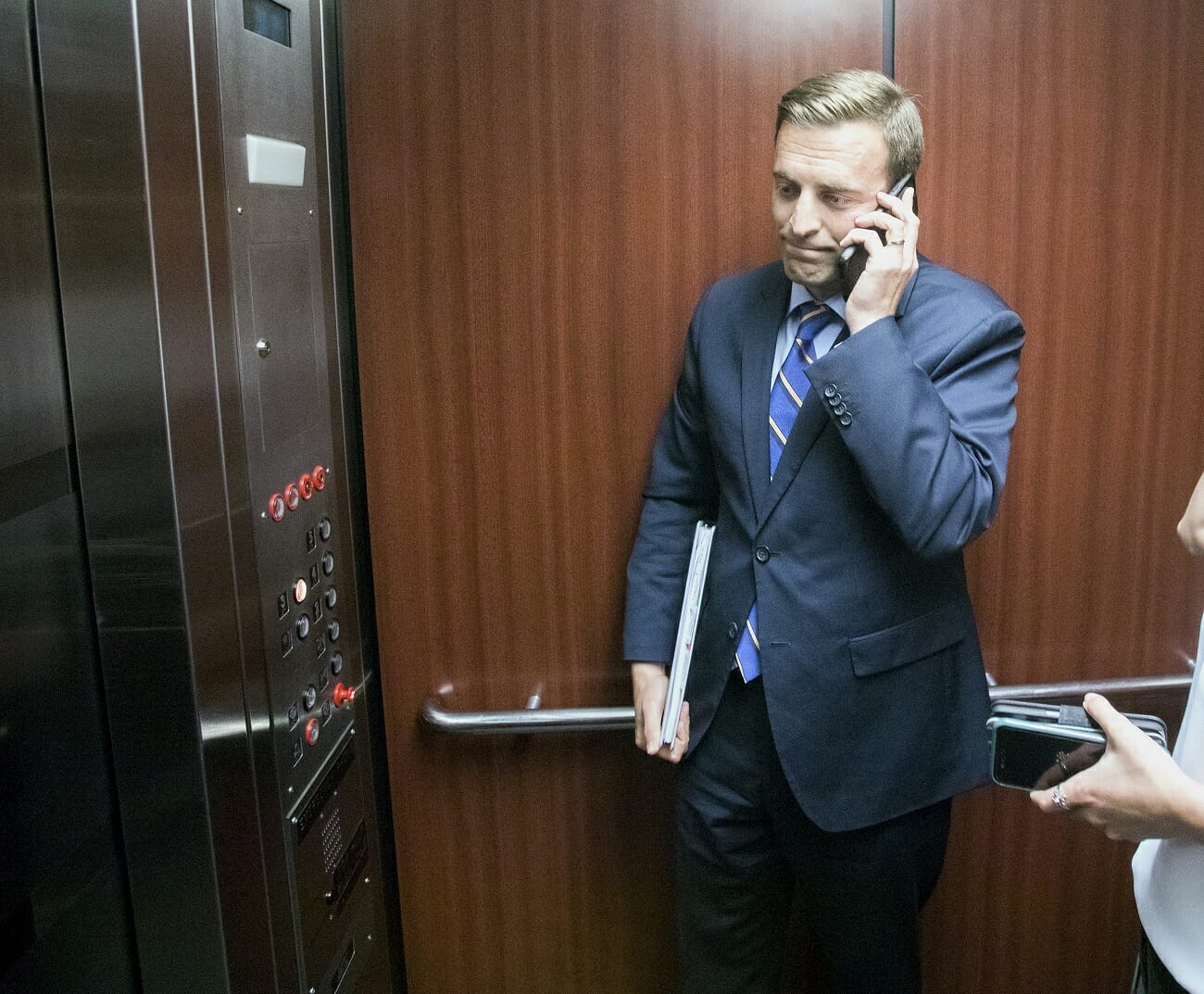 The first legislative discussion over Republican Attorney General Adam Laxalt's request that the Gaming Control Board intervene in a lawsuit involving billionaire casino owner Sheldon Adelson — against the advice of a deputy attorney general — will happen Wednesday evening.
At the hearing, lawmakers will consider a bill that would allow the board to hire its own independent counsel outside of the Attorney General's Office, which currently represents the board. Lawmakers proposed the bill after recently obtaining an affidavit from Gaming Control Board Chairman A.G. Burnett detailing his March 2016 meeting with Laxalt, who asked the gaming regulator to intervene in the lawsuit, along with a recording of that meeting.
The bill is scheduled to be heard at 6 p.m. Wednesday during a joint meeting of the Assembly and Senate budget committees. AB513 was introduced on the floor of the Assembly on Monday after Democratic Assemblywoman and Ways & Means Committee chair Maggie Carlton directed its drafting last week.
In a subpoena for the affidavit and recording, Carlton said that she wanted to safeguard against "even the slightest appearance, hint or suggestion" of impropriety within Nevada's gaming industry. She noted the Legislature's responsibility to "preserve and protect the honesty and integrity" of the gaming industry and to ensure the financial well-being of the state.
"Attorney General Adam Laxalt's attempt to pressure the Nevada Gaming Control Board to interfere in a private civil lawsuit involving a gaming licensee, with whom he has longstanding connections, is unsettling," Carlton and Senate Finance Chair Joyce Woodhouse said in a joint statement. "Records obtained by legislative subpoena suggest that the Attorney General has created a conflict of interest and that he should not continue to serve as counsel to the Gaming Control Board."
Carlton said Monday that the committees will not subpoena Laxalt and Burnett to appear. Burnett confirmed via text message that he will attend the hearing.
Laxalt told Carlton on May 10 that he's willing to appear at "fair and independent hearing." He sent another letter to Carlton on Monday saying he continues to welcome the opportunity to appear at a hearing but worries that it would become a "partisan ambush."
"We are beginning to have serious reservations with whether your Committee's hearing will be perceived as fair and primarily focused on seeking the truth," Laxalt said in the letter. "As our State's top law enforcement office, specifically entrusted with protecting the public's confidence in our public officials and due process, we are deeply troubled with the appearance of unfairness and partisanship that could easily result unless this process is handled with more thought and care.
Laxalt said that he was just informed of Wednesday's hearing and has not yet received any of the materials Carlton received in response to the subpoena. He asked her to provide the questions and general topic areas that the hearing will cover, as well as "reasonable time to investigate the issues and prepare thoughtful, written responses that can be the foundation for a genuine, truth-seeking hearing."
In a response also dated Monday, Carlton pushed back on several of Laxalt's claims and rejected his request for pre-written questions, saying it would be "entirely unusual" and interfere with the "necessary free exchange" between lawmakers and witnesses during hearings.
Carlton also said she first contacted Burnett on April 28, who told her he would only turn over the tape and supporting material, including an affidavit, through a legislative subpoena. She said that she had no contact with Burnett ahead of the April 28 call, and criticized Republicans for attacking Burnett's character.
"We would appreciate it if you would inform individuals who may be attempting to defend you by attacking Mr. Burnett's integrity, or claiming some sort of 'collusive' effort to damage you or your office, that it is not productive or useful in the current context," she wrote. "It would be more productive to focus on the facts of the situation and the merits of the allegations than to attack, without basis, the motives of those involved."
If Laxalt appears, it could be the first time he offers his rationale and version of events that led to Burnett secretly recording their conversation at a Reno-area coffee shop.
But Laxalt also is scheduled to attend a major fundraiser in Washington D.C. Wednesday night, hosted by influential part-owner of the Chicago Cubs and President Donald Trump's former pick for Deputy Secretary of Commerce, Todd Ricketts, and attended by other big-name Republican donors. Asked Monday whether she knew about the potential conflict, Carlton said she wasn't aware that Laxalt had a fundraiser scheduled for Wednesday.
"I don't keep up with fundraisers," she said.
The joint statement from Woodhouse and Carlton notes they are "hopeful" the attorney general and the state's top gaming regulator will attend the bill hearing "to ensure that we have a complete understanding of the situation as we attempt to resolve it."
Laxalt's office last week characterized Democrats' actions as a "political attack" and defending his actions as "routine."
"Today's news proves the point—Nevada democratic (sic) politicians will stop at nothing—including twisting and politicizing a routine action that previous attorneys general, including Catherine Cortez Masto, have taken," the attorney general's office said in a statement. "We look forward to exposing this for what it is: a political attack designed to distract from the Democrats' radical agenda that harms Nevada's working families."
Republican Senate leader Michael Roberson has called for a separate investigation into Burnett's actions and has accused him of colluding with Democrats. In a letter to Burnett, Roberson asked Burnett to explain the timing of his April 27 affidavit and detail any communications he has had with Democrats, lobbyists or anyone else about the 2016 conversation and the recent affidavit.
Republican Gov. Brian Sandoval promised Monday to "vigorously defend" Nevada's gaming regulators, including Burnett, from "empty claims."
"As the former Chairman of the Nevada Gaming Commission, I am proud of the integrity of gaming regulators, past and present. Along with countless hardworking Nevadans who have and will continue to assist the board and the commission, Nevada has established a regulatory system recognized as the gold standard around the world," Sandoval said in a statement. "To that end, I will not hesitate to vigorously defend our regulators and staff against empty claims seeking to blemish that reputation."
Letter from Attorney General Adam Laxalt to Assembly Ways and Means Chair Maggie Carlton by Megan Messerly on Scribd
Carlton Letter by Riley Snyder on Scribd
Updated at 4:10 p.m. to include details from a response sent by Laxalt to Carlton on Monday after the story was first published.
Updated at 4:40 p.m. to include Carlton's response to Laxalt, after the story was first published.
Feature photo: Attorney General Adam Laxalt rides an elevator after a legislative hearing at Grant Sawyer Building on Wednesday, May 210, 2017. Photo by Jeff Scheid.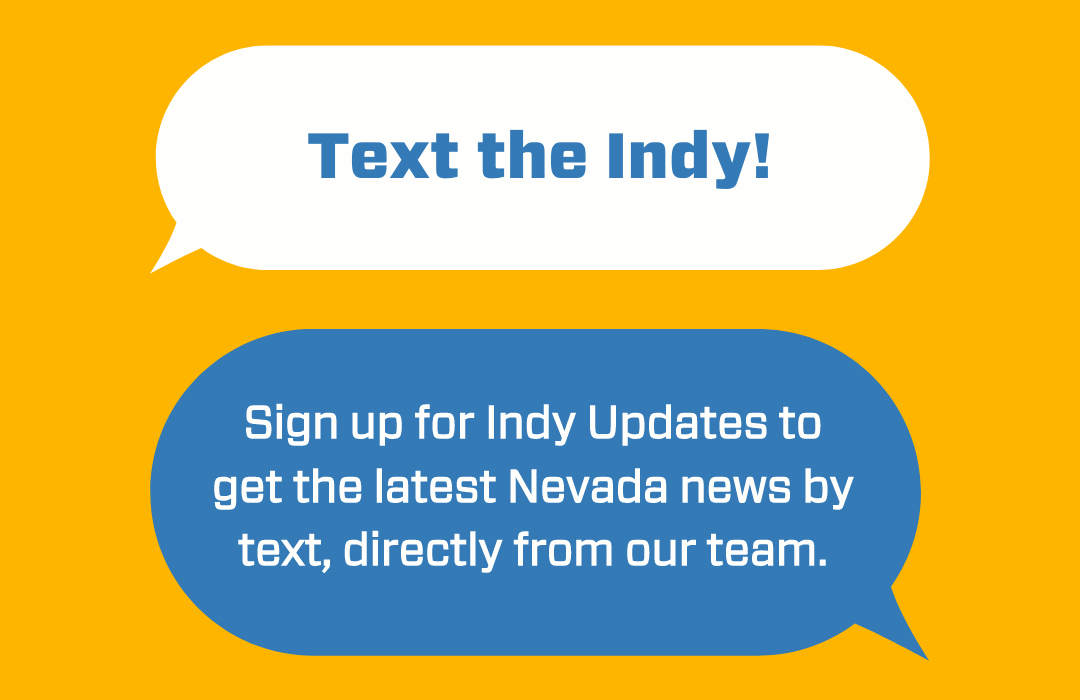 Featured Videos
Comment Policy (updated 4/20/2021): Please keep your comments civil. We reserve the right to delete comments or ban users who engage in personal attacks, use an excess of profanity, make verifiably false statements or are otherwise nasty. Comments that contain links must be approved by admin.