Sandoval: 'I will not hesitate to vigorously defend' gaming regulators against 'empty claims'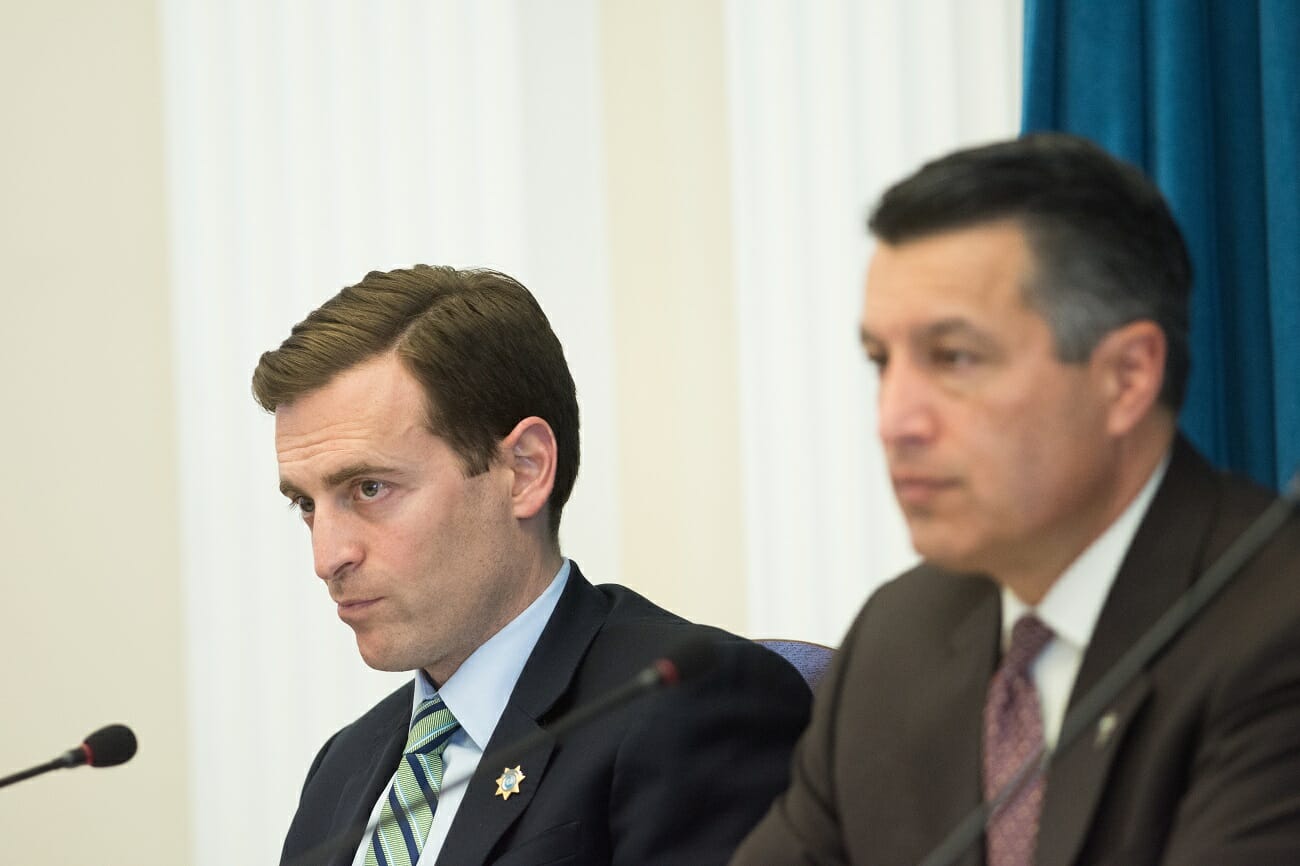 Republican Gov. Brian Sandoval promised Monday to "vigorously defend" Gaming Control Board Chairman A.G. Burnett in the wake of what the governor described as "empty claims" from Republican Senate Leader Michael Roberson last week that the top gaming regulator is in "collusion" with legislative Democrats.
Sandoval, in a statement, described Burnett as an "honorable public servant" who has been "a consistently thorough, fair-minded, and independent regulator" stands -- a stark contrast to a statement put out by Roberson late Friday calling Burnett a "rogue regulator" seeking to "tarnish the reputation" of Attorney General Adam Laxalt for "crass, political purposes." Burnett said in a recently released affidavit that he was "shocked and in disbelief" that Laxalt had asked him in March 2016 to intervene in a private, civil lawsuit between billionaire casino owner Sheldon Adelson and a former employee — a direct contradiction of advice given by his deputy attorney general earlier that month not to do so.
Democratic lawmakers recently obtained the affidavit along with a recording that Burnett made of the hastily arranged coffee shop meeting with Laxalt, in which he was asked to intervene in the lawsuit. The Assembly Ways and Means Committee is expected to hold a hearing soon — as early as this week — on a bill that would allow the Gaming Control Board to retain its own legal counsel outside of the attorney general, whose office currently represents the board.
Sandoval's statement comes in direct response to allegations from Roberson on Friday that Burnett is working with Democratic lawmakers to hurt Laxalt, an unannounced Republican contender for governor. Roberson called on his fellow lawmakers to demand an investigation into Burnett.
"A.G. Burnett is an honorable public servant. Since I appointed him 6 years ago as the Chairman of the Nevada Gaming Control Board, A.G. has been a consistently thorough, fair-minded, and independent regulator. No evidence exists that would suggest otherwise," Sandoval said in the statement. "Comments made recently about his character are groundless."
"As the former Chairman of the Nevada Gaming Commission, I am proud of the integrity of gaming regulators, past and present. Along with countless hardworking Nevadans who have and will continue to assist the board and the commission, Nevada has established a regulatory system recognized as the gold standard around the world," he added. "To that end, I will not hesitate to vigorously defend our regulators and staff against empty claims seeking to blemish that reputation."
Roberson, who is expected to run for lieutenant governor in 2018, framed the situation differently Friday night.
"Legislative Democrats have partnered with a rogue regulator to unfairly tarnish the reputation of our attorney general for crass, political purposes," Roberson said in a statement. "This apparent collusion has caused me to lose faith in our chief gaming regulator and I call on my legislative colleagues to demand an investigation into the actions of gaming regulator Andrew G. Burnett."
In response to Roberson's accusations and call for a hearing, Burnett said in a statement Friday night that he has no political agenda.
"I don't have a political agenda," Burnett said. "I was just doing my job and I was very concerned at the time."
Sandoval's comments more closely align with those from the Assembly Democratic Caucus, which said in a statement Friday night that they "stand with Governor Sandoval in full confidence of Chairman Burnett."
Laxalt's office said in a statement last week that Democrats were "politicizing" an action that is routine for the Attorney General's Office, characterizing the situation as a "political attack."
"Today's news proves the point—Nevada democratic (sic) politicians will stop at nothing—including twisting and politicizing a routine action that previous attorneys general, including Catherine Cortez Masto, have taken," the attorney general's office said in a statement. "We look forward to exposing this for what it is: a political attack designed to distract from the Democrats' radical agenda that harms Nevada's working families."
Sandoval told a KRNV reporter earlier on Friday that he wasn't sure that he'd call the dialogue around Laxalt "a political attack," adding that Laxalt "hasn't denied" that the meeting happened and that "everyone just needs to listen to the dialogue and decide for themselves what it means."
Roberson sent a letter to Burnett on Monday, first reported by Las Vegas Review-Journal columnist Victor Joecks, expressing "deep concerns" about his conduct as gaming regulator. A spokesman for Roberson declined to provide a copy of the letter to The Nevada Independent.
In the letter, Roberson said it was "incomprehensible" that Burnett would decide to covertly record a conversation with Laxalt "simply because (his) presence was requested for a meeting." He cast doubt on whether gaming licensees could trust him to keep their information confidential, saying licensees might worry that he will secretly record their conversations too.
He also raises questions over the timing of Burnett's affidavit, dated April 27, and Assembly Ways and Means Chair Maggie Carlton's subpoena for the affidavit and the recording, dated May 3, and asks whether it was Carlton, Nevada Democratic Party Chairman and Assemblyman Will McCurdy or Senate Majority Leader Aaron Ford who asked him to prepare the affidavit.
"In other words, the May 3, 2017 subpoena demanded that you turn over your April 27, 2017 affidavit," Roberson wrote. "But, how in the world would Democratic Assemblywoman Maggie Carlton have known about your April 27, 2017 affidavit in order to subpoena it?"
"Just as importantly, why would you, in a presumably unsolicited manner, draft, sign, date and cause to be notarized on April 27, 2017, an affidavit providing your side of the story as to why you decided it was appropriate to secretly record a private conversation between the attorney general and yourself? And, who did you intend to deliver it to?"
Roberson cites a recent story by the Associated Press, in which Burnett said that he pursued the affidavit after learning of a separate ethics complaint. The Nevada State Democratic Party asked the Nevada Commission on Ethics in March to investigate the validity of reports of the meeting between Laxalt and Burnett.
He also asked Burnett to detail no later than 5 p.m. on Wednesday any communications he had with the Nevada State Democratic Party, Democratic lawmakers, Democratic staffers, lobbyists and anyone else in relation to the March 2016 conversation and the recent affidavit.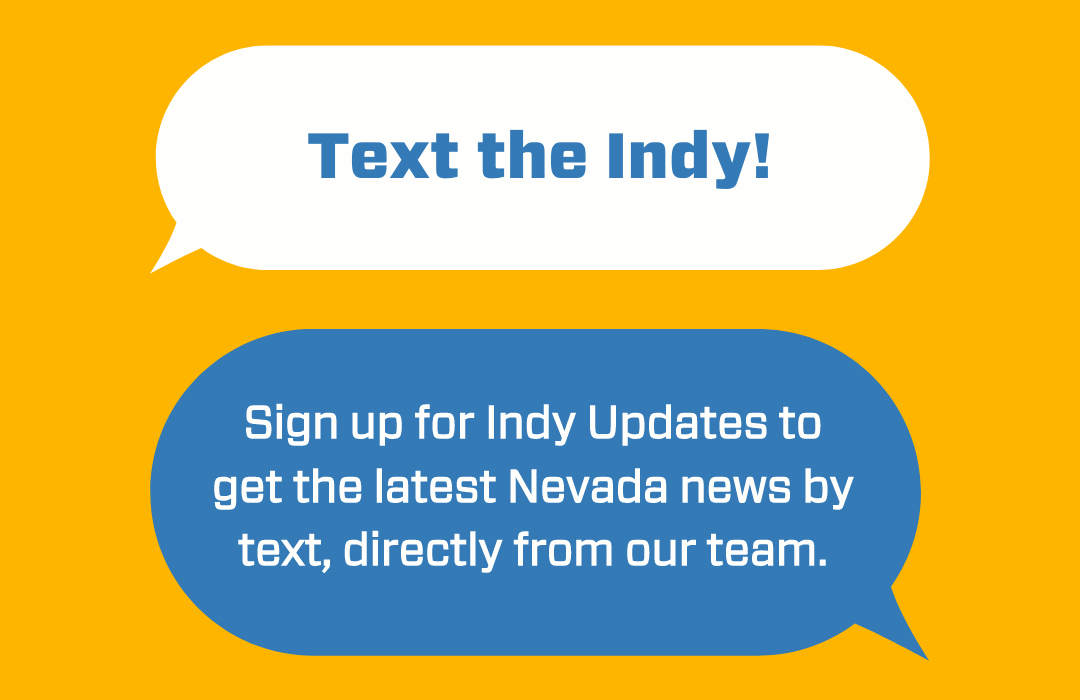 Featured Videos
Comment Policy (updated 4/20/2021): Please keep your comments civil. We reserve the right to delete comments or ban users who engage in personal attacks, use an excess of profanity, make verifiably false statements or are otherwise nasty. Comments that contain links must be approved by admin.