Follow the Money: Tracking more than $330,000 in legislative campaign donations from the mining industry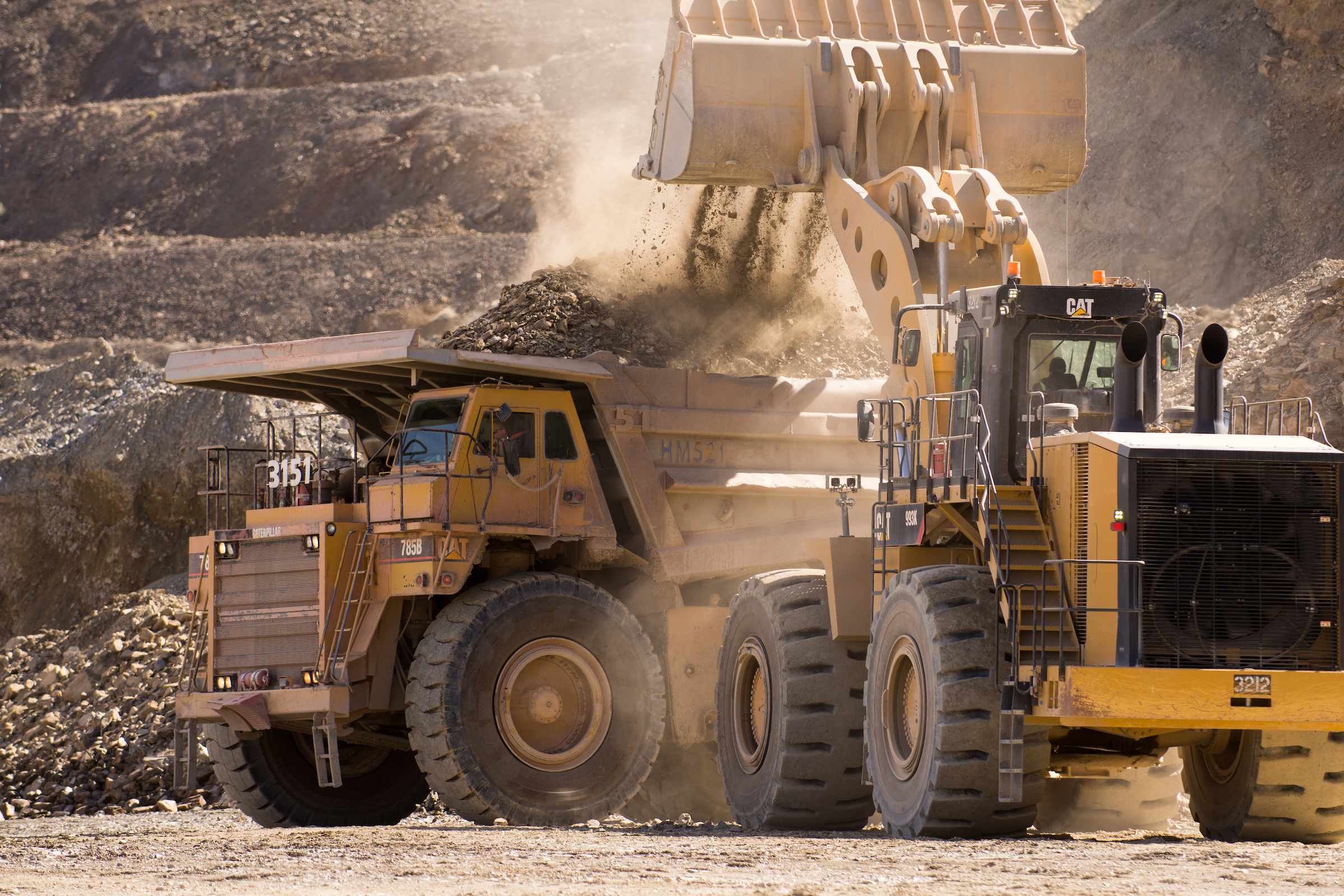 As lawmakers pursued a historic increase to the mining industry's tax burden, mining companies and industry PACs combined to contribute more than $330,000 to their campaigns over the course of the 2020 election cycle.
That sum represents a roughly 32 percent increase from the 2018 cycle, making mining one of the few industries to spend more money rather than less amid the pandemic-triggered economic downturn.
Industry spending vastly favored Republican lawmakers, who received almost three times as much money as their Democratic counterparts, a cumulative $243,000 to the Democrats' $88,000.
This spending came amid a backdrop of continued Democratic control of both legislative chambers — control that was weakened slightly by losses in a handful of competitive suburban districts. Republicans gained three seats in the 42-person Assembly and one in the 21-seat Senate, leaving the Democratic advantage at 26-16 and 12-9, respectively.
In order to assess broad trends in campaign spending, The Nevada Independent categorized and analyzed more than 7,700 individual contributions of more than $200 made to sitting lawmakers in 2019 and 2020.
The data in this story show only a slice of the campaign finance pie: 178 contributions from 18 unique donors fell under the umbrella of mining corporations, PACs or related individuals.
However, two lawmakers are not included in this analysis: Sen. Fabian Donate (D-Las Vegas) and Assemblywoman Tracy Brown-May (D-Las Vegas). Both were appointed to fill legislative vacancies in February, after a freeze on legislative contributions had already begun ahead of the 2021 session.
These numbers also do not include candidates who lost their race for the Legislature, and may not represent the total spent by a given donor in the last election, but rather only the amount they spent on winning candidates.
As the cumulative totals might suggest, individual Republicans dominated the list of mining industry contributions. All but two of the top 15 mining recipients are Republicans, and of the 33 lawmakers who received just $5,000 or less in industry money, 26 were Democrats.
Even so, with few mining donors spending money at all, the top mining recipients did not receive particularly large sums compared to other industries. The top fundraiser, Sen. Heidi Seevers Gansert (R-Reno), raised $25,500 in mining contributions from five mining donors: Nevada Gold Mines ($10,000), the Nevada Mining Association ($5,500), Comstock Mining ($5,000), Kinross Gold USA ($3,000) and Coeur Mining ($2,000).
Seevers Gansert was followed by Senate Minority Leader James Settelmeyer (R-Minden) with $20,000; Sen. Pete Goicoechea (R-Eureka) with $17,500; Sen. Carrie Buck (R-Las Vegas) with $16,500; and Assemblyman Tom Roberts (R-Las Vegas) with $15,500.
Assembly Speaker Jason Frierson followed close behind with $14,500 raised, making him the only Democrat in the industry's top 10 recipients and the lone Democrat to receive more than $10,000 in combined contributions.
Overall, there were few mining related donors in 2020. Just 18 gave any money at all, and almost all of it was contributed by the biggest donors.
The top three — Nevada Gold Mines, the Nevada Mining Association and Cortez Gold Mine (owned by Nevada Gold Mines) — alone combined for almost 76 percent of the $331,780 total, while the top-five combined for almost 90 percent of all industry money contributed last cycle.
A joint venture between mining giants Barrick and Newmont, Nevada Gold Mines led all industry donors last cycle with $92,250 contributed across just 15 legislators.
Unlike most major industry-specific donors, nearly all of Nevada Gold Mines' contributions went to Republicans, who received $85,000 to the Democrats' $7,250. That gulf is so vast and Nevada Gold Mines gave to so few lawmakers that the average Republican received more money ($7,727) than all four Democratic recipients combined.
Also relatively unique in Nevada Gold Mines' spending habits is the number of maximum contributions from the company. Nevada law limits donors to $5,000 per election (primary and general), for a total maximum contribution of $10,000 per cycle.
Such maximums are relatively rare, even among major donors, who frequently spend the maximum once or twice on party leaders or vulnerable candidates in swing districts before spreading out smaller contributions across a wider pool of candidates.
But Nevada Gold Mines contributed $10,000 to six lawmakers, all Republicans and all but one (Roberts) from Northern Nevada: Seevers Gansert, Roberts, Goicoechea, Sen. Ben Kieckhefer (R-Reno), Sen. Ira Hansen (R-Sparks) and Assemblywoman Jill Dickman (R-Sparks).
Five other legislators — four Republicans and one Democrat — received $5,000, while the remaining three received $1,000 or less.
Though formally the third-largest donor, contributions made by the Nevada Gold Mines-owned Cortez Gold Mine function as an extension of that joint-venture, and as a result, as an extension of Barrick and Newmont. The mine reported $74,500 in spending across 24 legislators, which, when combined with Nevada Gold Mines, raises the joint-spending by Barrick and Newmont last cycle to $166,750.
That amount is slightly more than the $162,500 that Barrick and Newmont combined to spend on legislative elections in the 2018 midterms, before the creation of Nevada Gold Mines.
Much like Nevada Gold Mines, most of the Cortez mine spending flowed to Republicans, who received $55,000 to the Democrats' $19,500. With another handful of Republicans receiving the maximum from Cortez, the average split per party also vastly favored GOP lawmakers, who received an average of $5,500 to the Democrats' $1,393.
Those maximum contributions went to three Republicans — Hammond, Buck and Settelmeyer. Cortez otherwise gave $5,000 to five lawmakers (including two Democrats, Frierson and Assembly Ways and Means Chair Maggie Carlton (D-Las Vegas), while the remaining 16 recipients received $2,500 or less.
An industry association backed financially by a number of the state's largest mining companies, the Nevada Mining Association combined to spend $85,500 across 41 legislators, or enough to make it the second-largest mining donor last cycle. 
The sum is a sizable increase from the PAC's spending in 2018, when it gave just $56,250 in the aggregate.
As an industry PAC, most of the association's money came from the same companies contributing as their own entities. That includes Nevada Gold Mines (which gave the association $50,000), Newmont (which gave $20,000) and Coeur Mining ($10,000).
Unlike other industry donors, the Nevada Mining Association split its money almost down the middle of the two parties, spending $43,000 on Democrats and $42,500 on Republicans. On average, the split was still fairly close, with the average Democrat receiving $2,150 to the average Republican's $2,023.
The two biggest beneficiaries of that spending were legislative leaders, with Cannizzaro receiving $9,000 and Frierson following with $6,500. The association's spending was otherwise largely diffuse, with five lawmakers receiving between $5,500 and $3,500, and the remaining 34 receiving $2,500 or less.
---
Tim Lenard, Riley Snyder and Sean Golonka contributed to this report.
As part of our Follow the Money series The Nevada Independent will be publishing deep dives over the coming weeks into the industries that dominated legislative campaign spending in the 2020 campaign cycle. To see previous installments, follow the links below:
Featured Videos
Comment Policy (updated 4/20/2021): Please keep your comments civil. We reserve the right to delete comments or ban users who engage in personal attacks, use an excess of profanity, make verifiably false statements or are otherwise nasty. Comments that contain links must be approved by admin.