30-year undocumented resident of Reno deported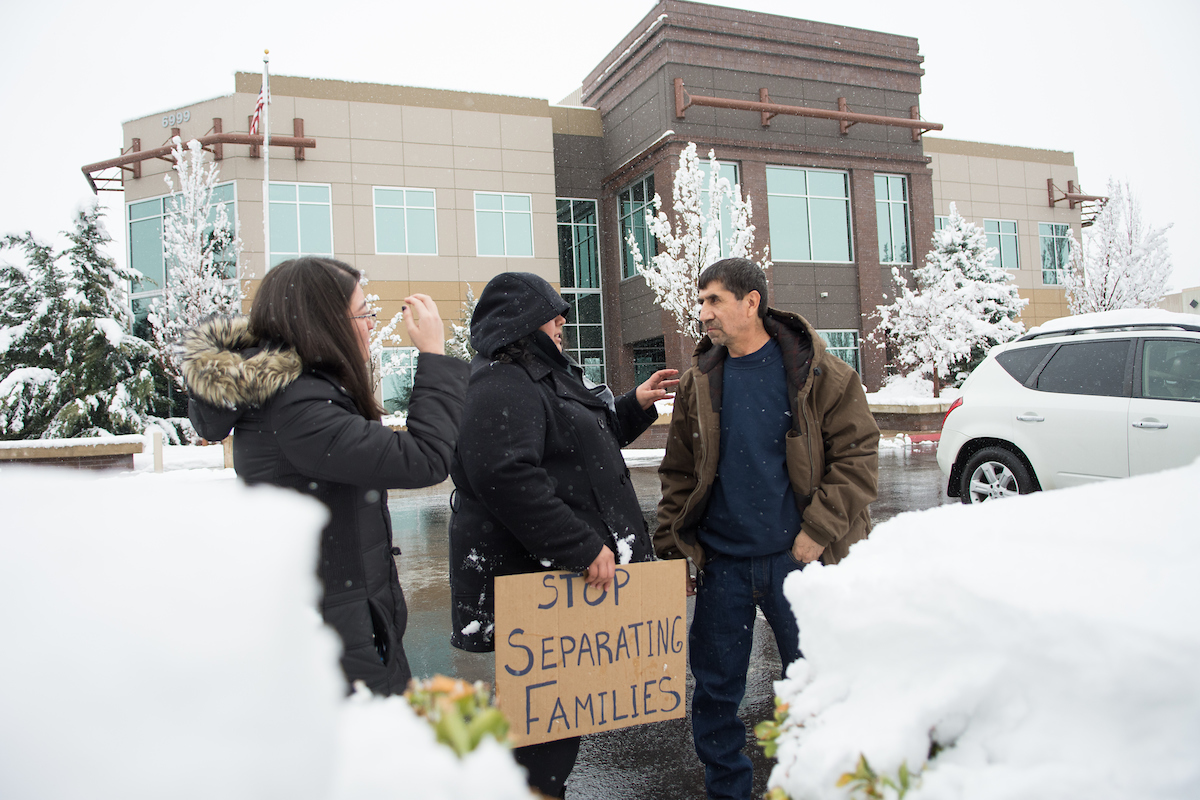 RENO — David Chavez-Macias has lived in the United States for 30 years, where he has worked as a day laborer and raised a family of four, receiving work permits, a Social Security card and a driver's license along the way.
But after months of working with local advocacy groups and attorneys, Chavez-Macias was deported, boarding a plane from Reno to Mexico on Friday evening.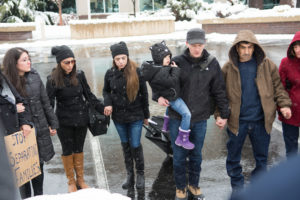 Several members of Chavez's community and his family joined the 52-year-old in front of the U.S. Immigration and Customs Enforcement (ICE) office in Reno on Friday to express their frustration over his deportation. Following his meeting with ICE, Chavez-Macias was transported to his gate at Reno-Tahoe International Airport.
ICE has been cracking down on illegal immigration since a string of executive orders from President Trump gave the agency additional resources to enforce immigration laws, according to the Department of Homeland Security.
Chavez-Macias's deportation worries began when he was arrested after a traffic stop in March 2013 and held on a removal order.
J.D. Klippenstein, executive director of Acting with Community Together Organizing Northern Nevada, an organization dedicated to community advocacy, said before Chavez-Macias was pulled over he had assumed he was doing everything the right way.
"He had received poor legal advice and something had not happened that was supposed to happen," Klippenstein said. "A letter that was supposed to be sent got sent to an old address, so his status had lapsed and I don't think he was fully aware of that at the time of this traffic violation. It has been a fight ever since then. That is the only thing on his criminal record and he has a serious medical condition."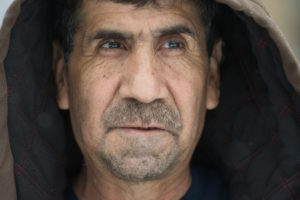 Chavez-Macias was diagnosed 20 years ago with Marfan syndrome, a genetic disorder that causes growths in the connective tissue throughout the body and can affect the heart and blood vessels.
Chavez- Macias has been in the care of doctors at the the Community Health Alliance, a primary health-care provider to low income individuals and families, who said deporting their patient back to Mexico could potentially be a death sentence.
"He has confirmed he will not be able to receive the care he needs from his small town in Mexico that he will be in," said Afton Neufled, a public relations coordinator for Community Health Alliance. "We find that to be believable given the small area and the level of health-care access. We don't have a phone number to reach him at so we can call to check up on him or that we can use to help guarantee his continuing of care."
Chavez-Macias is originally from Aguascalientes Mexico, a place he fears he will have to go back to.
Klippenstein said he believes Chavez-Macias has a single family member in Mexico, who plans to meet him when his flight from Reno touches down in Guadalajara.
The question of what kind of support Chavez-Macias would have in Mexico is one that bothered Kathleen Maloney, a community member and friend of Chavez-Macias. She held up a sign during the gathering that thanked Chavez-Macias for his contribution to the community.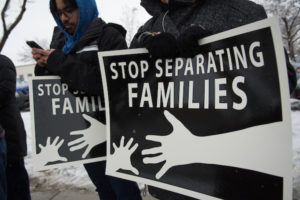 "I am sad and disappointed," Maloney said. "I feel for his family. I am worried about David and his health. I am wondering, does he have any support in Mexico? My understanding is he hasn't lived there or even visited there in quite a while."
Maloney met Chavez-Macias and his family while he was living in sanctuary at a local church. She said Chavez-Macias and his wife, Leticia, would attend Sunday service.
In April 2013, following the traffic violation and arrest, Chavez-Macias continued to report to immigration officials and received a six-month stay.
After the stay, he received a final order of deportation from ICE. Instead of going to the office for a meeting, something his attorney cautioned against, believing he would get deported if he went, Chavez- Macias went to a local church for sanctuary. He remained there until he was deported Friday.
Lori K. Haley, a spokesman for ICE, told the Reno Gazette-Journal Chavez-Macias initially entered the country illegally and was ordered removed by an immigration judge in 1996.
It's not clear whether Chavez-Macias was aware of the removal order since that time.
After his traffic stop and arrest, Chavez-Macias was granted a stay of removal for the following six months. He was denied another stay of removal following the expiration of that stay.
Western Regional Communications Spokesperson for ICE Virginia Kice told the RGJ that ICE examines the circumstances of each immigration case to determine the next step. She said they do consider family ties and humanitarian issues.
Kice said deportation priority is for people who threaten public safety, but there are no exemptions even for people who do not pose a threat.
Following the final order of deportation, Chavez-Macias lived in the church for several months with his wife.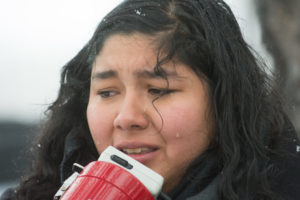 Chavez-Macias' wife will stay in Reno along with his four children.
Before walking into the ICE office with his two daughters, Chavez-Macias addressed the small crowd bundled up in front of the office.
"I am very grateful for what you have done," Chavez-Macias said. "We were unable to change the situation, but I am very grateful for what you have done. Since we weren't able to do anything, I must return to my land, but we must move forward."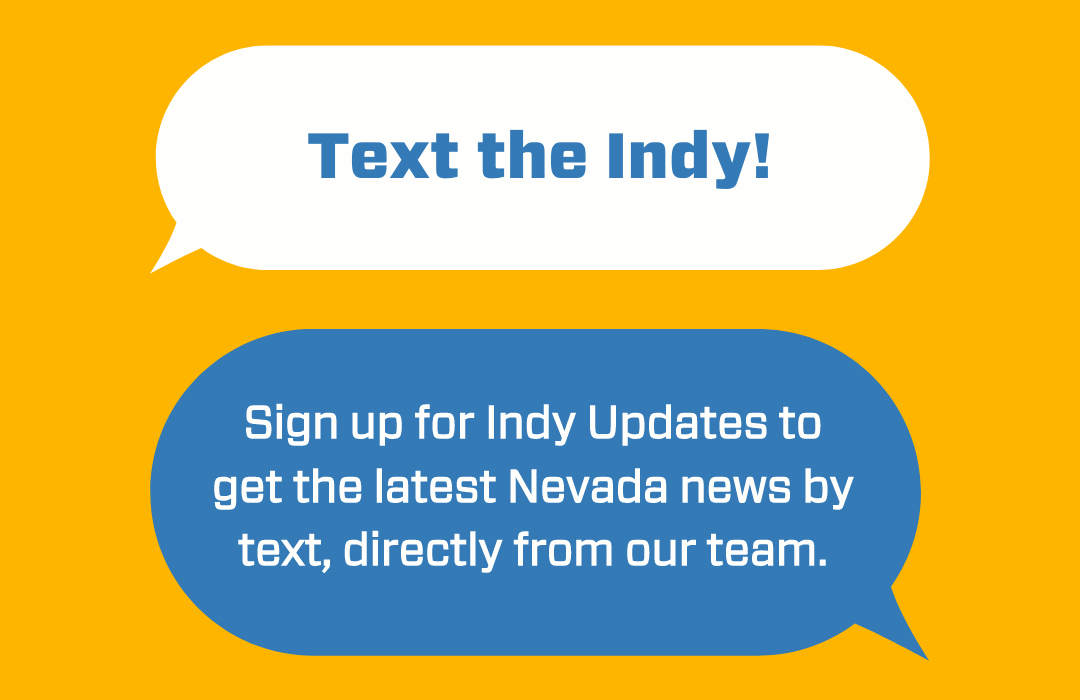 Featured Videos
Comment Policy (updated 4/20/2021): Please keep your comments civil. We reserve the right to delete comments or ban users who engage in personal attacks, use an excess of profanity, make verifiably false statements or are otherwise nasty. Comments that contain links must be approved by admin.