A learner portrait: Future ready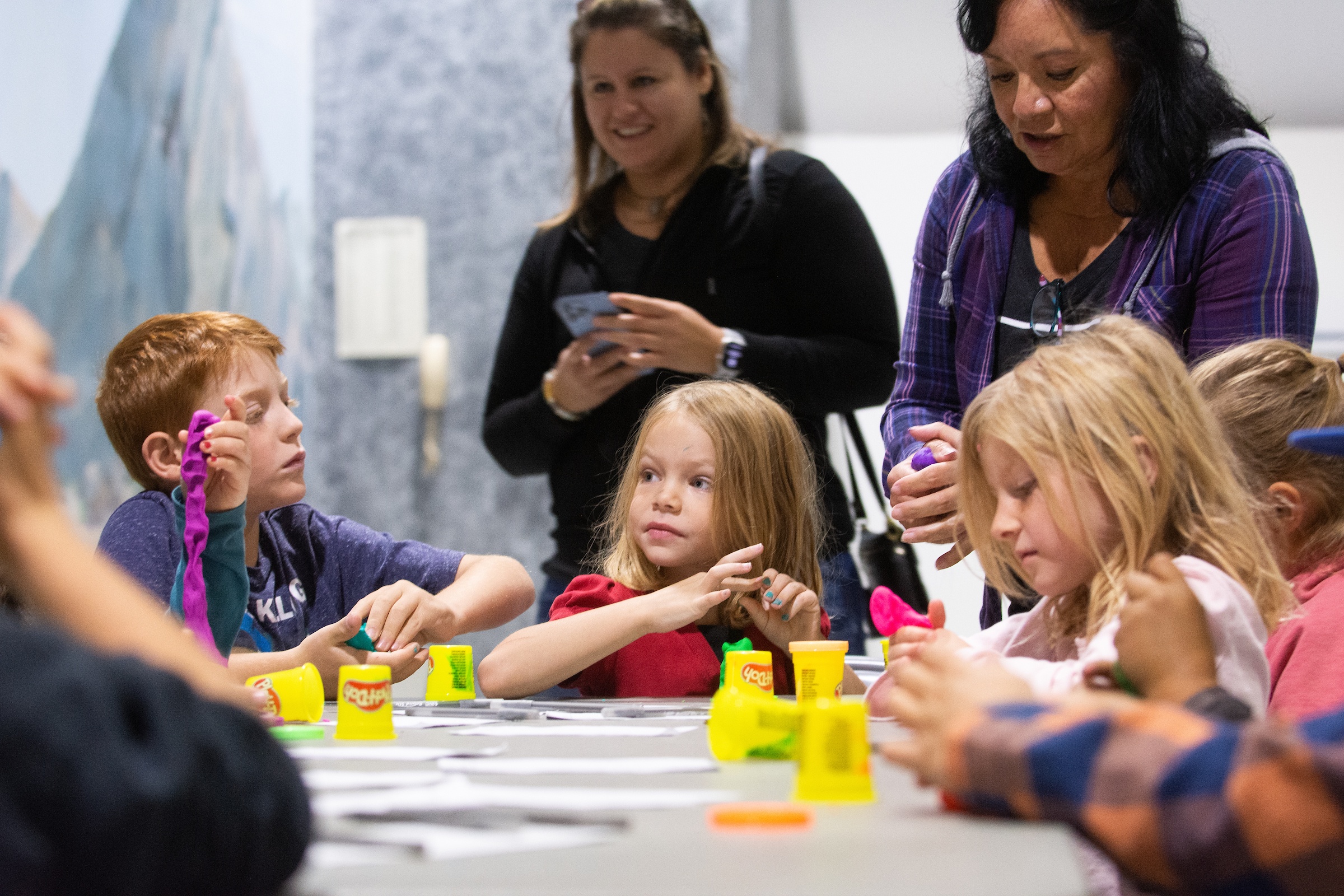 As a secondary teacher, I've invested copious amounts of time in getting to know my students. I continue to do so well beyond the beginning weeks of school. My goal is to deeply understand and know what my students need and want from education courses, school, and life — as well as what they need from me as their teacher.
We frequently talk about and speak for students at the district level rather than meaningfully engaging with students, but students will tell us what they need when they are asked. Last year, I held a "Dream School Day" to provide space in my classroom for students to dream about becoming thriving learners and leaders in their communities and what that might look like in their day-to-day school life. Not one student asked to do less in their coursework. They shared that they wanted meaningful work, joy, and the ability to have autonomy in the course of their learning.
On October 25, I anxiously awaited the student panel on Nevada's Portrait of a Learner project being piloted by the Nevada Department of Education and Ed. Xtraordinary to transform the future of learning in Nevada to move towards a holistic definition of student success. Teach for America and KnowledgeWorks jointly sponsored the convening, TOGETHER— Building Nevada's Future of Learning, which highlighted what Nevada's education system is hoping to achieve by moving in this direction.
I knew we'd hear the answers we needed as teachers, families, district leaders, state representatives, community members, and stakeholders from across the state. As the panel began, convening guests were asked to write down key learnings from student reflections. As high school and college students from across the state proceeded to share how school should look and feel, they frequently asserted that school communities should "provide help, be safe, cultivate passion, facilitate design, create opportunity, foster connection, encourage fun, and demonstrate love."
As I processed and synthesized, I realized that the students never once mentioned testing or grades as a measurement of their success. Students want to learn. The student panelists shared their need for schools to provide mental health support, cultivate joy in learning, and ensure a measure of safety that allows them to thrive.
How do we best support and address the needs of our students? We must listen to them. Nevada is designing the Portrait of a Learner program with a priority focus on whole-child learning. As the pilot is endeavored, it is essential that the students' reflections are acknowledged and incorporated into the portrait's design, attending to the following:
Authentic connections that are supportive and safe: Students appreciate technology and also said they need to interact with their peers in hands-on learning. They need opportunities to collaborate and engage in active discourse. Blending learning practices effectively can merge virtual and face-to-face learning; it is not an all-or-nothing model. A learning environment in their classrooms and school community that sees, values, and supports them is crucial to their learning outcomes and successes. Each student stated that learning comes easier when they feel safe in a school. Building a strong sense of community is essential to fostering learning and student engagement.
Differentiated access, engagement, and opportunity for growth: A one-size-fits-all approach to learning is inequitable. For learners to grow and thrive, we need to provide appropriate resources to schools based on student needs, not impose universal or generic solutions. Schools can become part of the problem-solving and decision-making process by applying to become a Portrait Partner.
Student autonomy and iInput: Students want autonomy in order to explore new knowledge and learning interests. They want to co-create and learn with one another about what it means to be a productive citizen of their community. Most importantly, students want to design a life they love and can be proud of. Students, community members, and parents can share their voices in such a design and co-creation by taking the Portrait Survey.
As we pilot the Portrait of a Nevada Learner, collectively, we will fail forward with the trust of our community that we have our students' best interests in mind. We must allow our students to be creative and design their learning versus dictating what they should and should not learn.
Ultimately, to serve the whole child, we must listen to what our students say they need. And students need a community where they feel loved, safe, and free to be their most authentic selves as they grow in their learning and design a life they are proud of as members of diverse communities. It is time we listen. I have faith that together, we can transform the future of learning meaningfully.
Laura Jeanne "Jeannie" Penrod is a 2022-23 Teach Plus Nevada Senior Policy Fellow, Social Emotional Change Agent Fellow with Teach Plus, who is currently in her 17th year of teaching in the Clark County School District. Jeannie teaches English at Southwest Career and Technical Academy and has taught Special Education, ELL, and Freshman Studies.
The Nevada Independent is raising $200,000 by Dec. 31 to support coverage of the 2024 election.
Tax-deductible donations from readers like you fund this critical work.
If you give today,your donation will be matched dollar-for-dollar.
Give + Get Matched
Featured Videos