The UNLV campus as seen on Wednesday, March 15, 2017. Photo by Jeff Scheid.
A new grant will help Nevada researchers at UNLV better understand Earth — and Mars
October 4th, 2019 - 2:00am
To go big, sometimes you have to start small.
Few people understand this like Shichun Huang, a UNLV geochemist who samples igneous rocks and meteorites to map formations in Earth and space. Huang's research spans from the evolution of the Hawaiian islands to the geology of diamond impurities and the chemical makeup of the solar system. His research questions are varied, but they all hinge on one factor: precision.
That's why Huang and his colleagues are banking on nearly $1 million in federal grants for tools that they said could provide a more precise understanding of Nevada (how gold deposits ended up in the Carlin Trend), Mars and everything in between. Last month, UNLV announced a nearly $700,000 National Science Foundation grant for a new tool — the first of its kind for the state — to help researchers gain more precise information about the concentration of isotopes in geologic samples.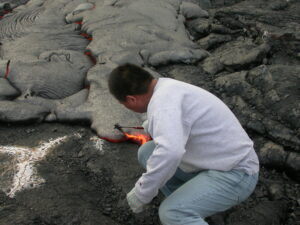 It might sound technical, but Haung argued that being able to pick apart a sample to that degree could "tell us something about the important processes that happened inside the Earth."
Huang is still fine-tuning the configuration of the "multicollector inductively coupled plasma mass spectrometer," what researchers refer to as the "multicollector" for short. But he cast the grant as a big win for the university, putting it ahead of other research institutions. Although there are about 30 machines in the U.S., only a handful are as advanced as the one he expects to select. 
At its core, the machine will allow Huang and others to measure, with greater precision, the concentration of isotopes — how much of certain forms of elements, such as calcium or potassium, occur in a sample. Those small signatures often offer clues about geologic origins, on Earth or in space.
"This gives us much more specificity," said Simon Jowitt, an assistant professor at UNLV.
Jowitt, an economic geologist, said his research could be applied to learning more about gold deposits, similar to those that developed in the Carlin Trend near Elko. The tool can be used to make existing models more nuanced or compare them to what is observed in other countries, he argued.
"It's like going from a magnifying glass to a microscope," Jowitt said.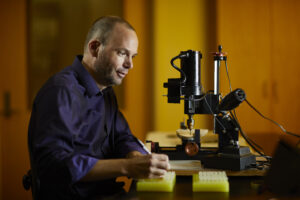 Matt Lachniet, a UNLV geologist, said that he planned to apply the new tool as he studies caves and climate in the Americas. Lachniet has studied isotope records in stalagmites, including in Great Basin National Park, to reconstruct a climate record for the region.
"It's the top-of-the-top," said Lachniet, who co-directs UNLV's isotope lab. 
The tool gives the Nevada System of Higher Education "a little bit of an advantage over other institutions that don't have these," making it easier to recruit top scientists, he added.
A second federal grant from NASA — for nearly $200,000 — will pay for an attachment to the "multicollector." The attached laser system could be used to provide further clues about the composition of elements that occur at low concentrations in certain minerals, said Arya Udry, an assistant professor.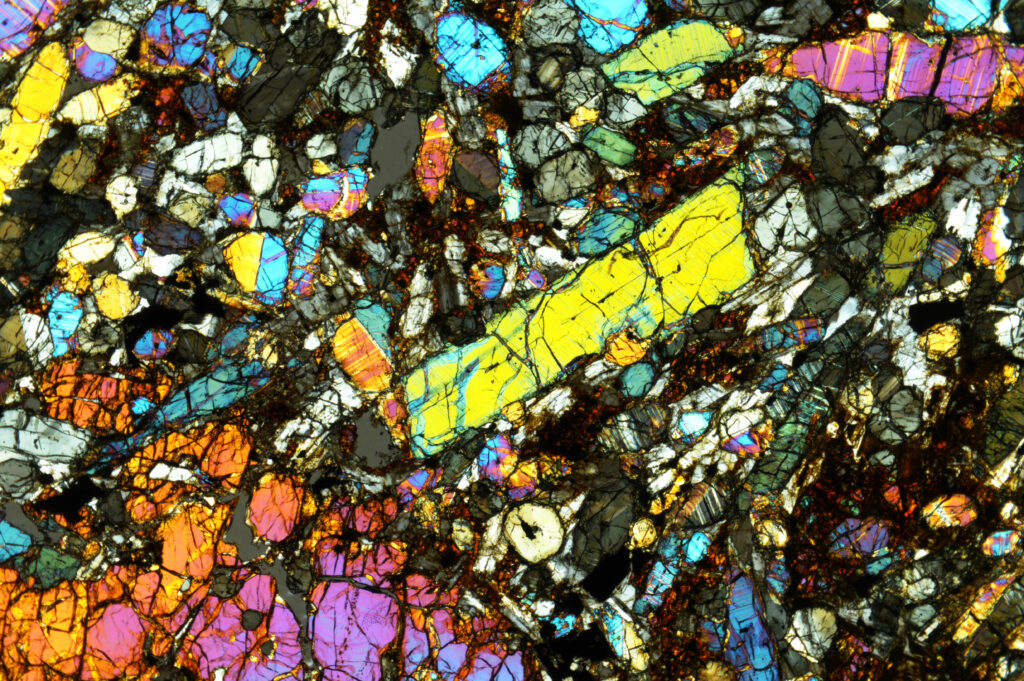 Why NASA? Udry studies Martian meteorites, along with Mars rover data, to answer questions about the planet's evolution. One of her interests is in comparing the interior of Mars with geology on Earth. She notes that there are many similarities between minerals on Mars and Earth. It's the diversity of rocks that vary. Mercury, which she also studies, "is a little bit more weird."
"That's what's interesting," she said. "How diverse is the solar system?"
It's a question that Huang is trying to answer too. 
The new tool will allow him to look at isotopes of material that can occur in both Earth and in a stony meteorite known as a chondrite. Huang noted that the isotope is linked to a special type of supernova explosion. Knowing that, he said the new tool could be used to study the similarities between the two samples, potentially adding to our knowledge of how Earth evolved. 
"Without this precision, we are not able to study that," he said.
Comment Policy (updated 10/4/19): Please keep your comments civil. We reserve the right to delete comments or ban users who engage in personal attacks, use an excess of profanity, make verifiably false statements or are otherwise nasty.