A note from the rurals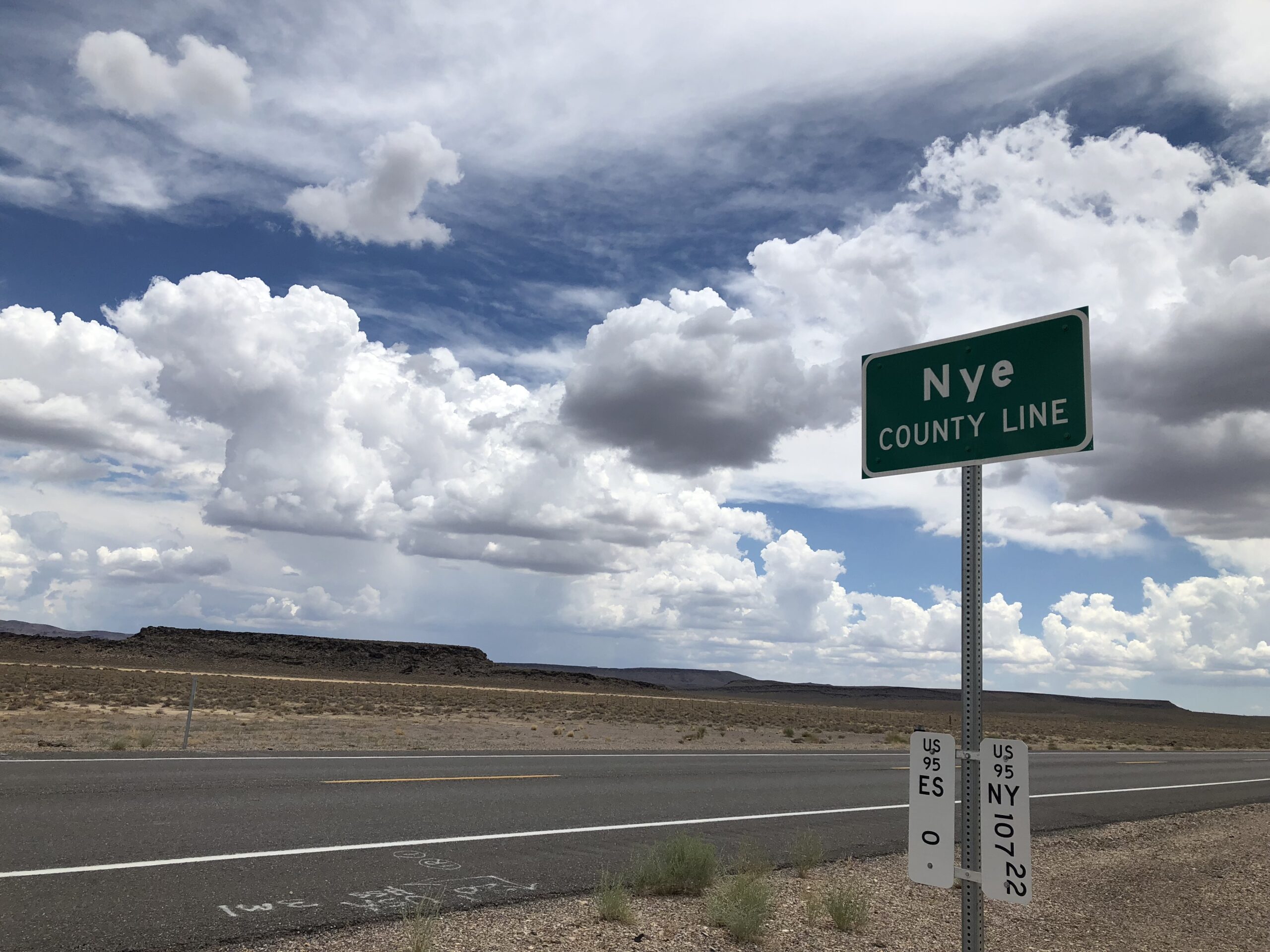 Those of us living in rural Nevada hide a secret: We are blessed to be living in America's best kept secret every single day of our lives. We wave at our neighbors and leave the front door unlocked at night while we watch big cities like Reno and Las Vegas (and most of California) self-destruct under the heavy weight of overpopulation, urbanism and Starbucks. We trust our friends because we know their grandparents (and their secrets), and we have a reasonable and healthy skepticism of the invisible mysteries of modern technology. We're less prone to trust new-fangled devices like Wi-Fi simply because the kids at the high school say it's okay.
Admittedly, we have a tiny chip on our shoulder when we deal with our more worldly brothers and sisters in Clark and Washoe Counties because we do not want to appear backwards or out of step with our fellow Nevadans. Rural folks have that stereotype, and we weren't helped by Professor Harold Hill in The Music Man convincing the fine citizens of River City to buy trombones they didn't need. And let's not forget how Lyle Lanley persuaded Springfield to buy a monorail by holding up North Haverbrook and Ogdenville as modern rural icons. Nobody in Rural Nevada wants to be compared to the citizens of River City or Springfield. Politically, though, the comparison seems inevitable.
I like Nye County, especially Tonopah. People there are as honest as the sun rises. If they have a problem, they will let you know. And they were sure they had a problem with how people were voting in this deepest red of red counties in the Silver State in 2020. My guess is they talked to their neighbors and friends, did math on a napkin, and decided that there simply weren't enough "blue" voters to match the numbers produced by their beleaguered county recorder (more on her in a few sentences).
In their minds, their calculations were verified and validated by the national election when an avowed snake oil salesman…excuse me…when a former President of the United States lost his election by millions and millions of votes. "FRAUD!" he claimed, a cry that was picked up by similar snake oil sales staff across the country. Nye County residents did more back-of-the-napkin math and agreed: There just couldn't be that many Blue voters in the country. The entire voting system across the country must be broken!
Enter Nevada's Professor Harold Hill, except without the heart of gold.
A former mayor and assemblyman, Jim Marchant gained quite a bit of bandwidth by speaking to rural Nevadans about the sins of a supposedly broken voting system, which he himself would have benefited from in years past. But that was yesterday, and today is today.
I myself wasn't at the decisive Nye County Commission meeting, but I can only guess Mr. Marchant stood there with a cane in one hand and a straw hat in the other, singing at the top of his lungs about how children's futures were at risk. He probably lyricized that a fancy, schmancy computer can't add two plus two correctly because George Soros was pulling levers behind the curtain. And he must have tap-danced that the Dominion Voting Systems was as un-American as Putin because its electronic voting machines failed to accurately count the correct number of the 100 percent red votes in Nye County.
Man, we rural Nevadans love a good song-and-dance act, especially if there's harmonicas.
I'm sure I'm exaggerating about all that. Mr. Marchant and his allies probably employed less imaginative verbal hocus pocus, and they likely used facts and graphs and PowerPoints to provide their… points. I would hope so, anyway, because God forbid any of these smooth-talking city slickers were to think of us rural Nevadans as naïve or rubes or whatever slang is used nowadays to indicate a sucker.
I'm equally sure the Nye County Commissioners listened with an open and objective mind. They then surely performed the due diligence required by elected officials and researched Mr. Marchant's PowerPoint slides and past business dealings before the majority voted to do a hand count of thousands of votes in the November 2022 election. (Mother Jones did an actual investigation of Mr. Marchant's past dealings, and the commissioners might be glad to hear that the news site verified their own in-depth research. Kudos, commissioners!)
Back to our friendly county recorder who served Nye County for 20 years to the best of her ability while comporting herself ethically and with that whole obeying-the-law thing: She resigned from office when the commissioners handed her that dirty end of the "let's do a hand count" stick because she is ethical and believed in the law. Go figure. (And who did the commissioners appoint to replace this fine public servant? He's no Jim Marchant, except he is when it comes to voting machines. No worries. The commissioners have their constituency's best interests at heart. Nothing to see here. Move along.)
At least Nye County hasn't had to spend a lot of money to support its decision, aside from the lawsuits and court proceedings from organizations like the ACLU who actually care about ethics in elections. We rural Nevadans get grouchy when backed into a corner, and we will fight for our causes to the death. In that spirit, Nye County hired the services of a big-city Las Vegas law firm with 30-something attorneys on its letterhead. Maybe the commissioners went that route because there probably are fewer than 30 attorneys in Tonopah, and all of them are too smart to throw their dog into this fight.
As I dither over a county that's located 200 miles away and living 100 years in the past, the new, totally-objective Nye County Clerk is overseeing the hand count of votes while the voters themselves continue to use their electronic doohickeys to cast their ballots.
In a month or two, possibly sooner, we might learn the impossible: The gadgets were right all along, and there are actually some Democrats in a rural Nevada county. If that's the case, I think Nye County Commissioners would have been better served if they used the thousands of dollars they spent for this political boondoggle on a real monorail. They actually would have gotten somewhere if they had.
Bob Moore is a full-time writer and a recent retiree from public service.You can find his books at www.carsonhume.com and follow him on Twitter @bobmoorenv.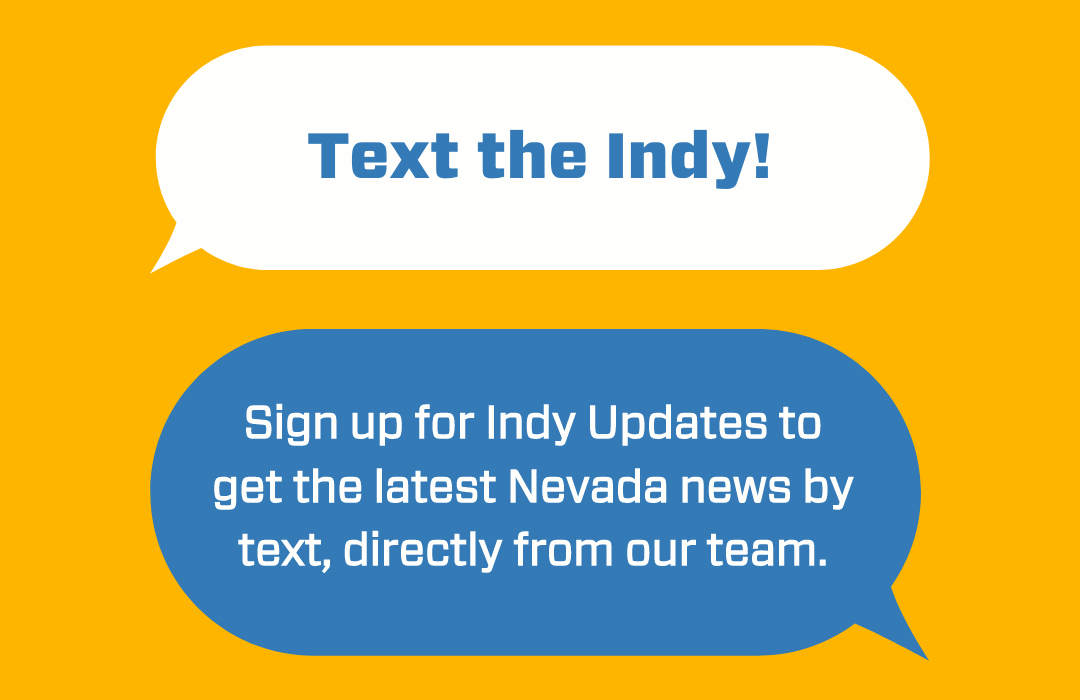 Featured Videos