A plan to re-open Nevada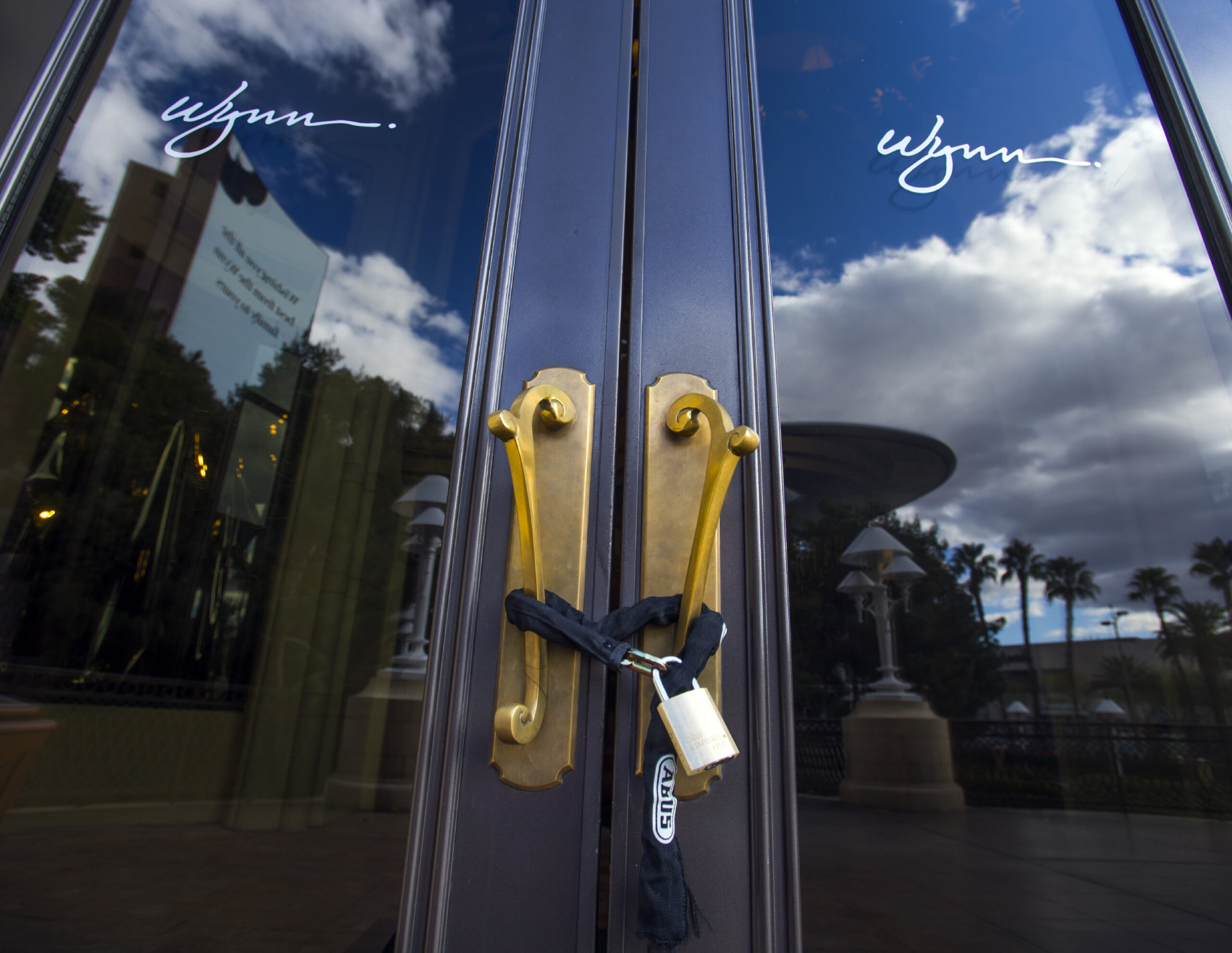 By Matt Maddox

At Wynn Resorts we care deeply about our family of employees and our communities. When we decided to be the first to close in Nevada, before the state required the closure of casino resorts, we did it with a heavy heart but knew it was in the best interest of our employees and community. We also understood that asking 15,000 employees to stay home during the pandemic was challenging. We chose to pay all our full-time and part-time employees for 60 days through May 15th including an estimate for tips they could earn during the closure. It is costing us approximately $3 million per day or $180 million for two months.

I commend our governor for making the difficult decision and taking early action in the fight against COVID-19. I believe his decisions saved lives as we were facing potential exponential growth in COVID-19 exposure, given that Las Vegas caters to millions of people from all over the world. Some of our elected officials have questioned the closure, calling it "insanity". That opinion has no basis in science or data and should be ignored.

Currently, Nevada is well positioned relative to many other states. Clearly we will see increases in cases as we accelerate testing. The Roosevelt aircraft carrier data has shown that of the hundreds of sailors that have tested positive, the majority are asymptomatic. Stanford University just published research that COVID-19 cases could be 50x higher than reported given the vast amount of asymptomatic and mildly symptomatic individuals. That means as we increase testing, we will see more cases.

So I believe it is critical to monitor our hospitalizations as we increase testing. We passed our "peak" hospitalizations based on most national models and our hospitals were not overrun. Our COVID-19 related deaths per million are below the national average. We have also acquired enough personal protective equipment (PPE) through a public-private partnership to sufficiently supply our medical community that we all rely on for months.

We now face a new, rapidly decelerating curve we must "flatten". Our economy is in a freefall. Nevada will likely be one of the hardest hit states in the nation and suffer very high unemployment. It is imperative to flatten this curve so we can re-emerge in a safe, sustainable way. Our detailed plan (which you can see below) to keep employees and customers safe upon reopening can also be found at www.wynnlasvegas.com. It relies on the best available science on sanitization methods in consultation with professional infectious disease experts from the best academic institutions in the country. We will continue to refine and update the plan as our experts provide us more advice. Our procedures are extensive and not applicable to all resorts in our industry.

In addition, I have been on calls almost daily with one of the country's leading public health and pandemic preparedness experts, as well as various leaders in our medical community representing our hospitals and they agree that an incremental reopening makes sense and that science and data must lead us out of this in a safe fashion.

In order to be able to recover and reopen in Las Vegas, this is what I believe are the right steps to take:
1. The governor's appointed Task Force should be focused on COVID- 19 testing capabilities and safely reopening the economy.

2. Reopen parts of the local Nevada economy in early May. Begin with reduced occupancy, physical distancing measures in place, temperature checks and no large gatherings. We all need to wear a mask. Wearing a mask is uncomfortable; however, it will allow our economy to reopen faster.

3. Follow the data provided by a team of modeling experts tracking benchmarks based on the following criteria:
a. Increases in COVID-19 testing velocity.
b. Hospitalizations and deaths per million should not exceed the national average over any sustained period.
c. Hospital critical care bed availability should be reserved based on a ratio of current COVID-19 patients in the event of a spike.
d. Full transparent data should be public, web-based and accessible to anyone.

4. Assuming in mid- to late-May we are still in line with the benchmarks, slowly begin to reopen the Las Vegas Strip with extensive safety measures in place.

5. Monitor the data every day. If we need to, marginally pull back or move forward.

The main obstacle on the list above is widespread testing. Our state, the medical community, the Task Force and resort industry leaders are focused on ways to vastly enhance testing, and I anticipate it will happen over the coming weeks.

One observation that is oftentimes overlooked is that many of our hospitals are in financial distress. They have stopped all elective procedures and surgeries and now mainly focus on emergency issues and COVID-19. Emergency room visits are down substantially, and we have empty beds — thankfully. Compared to last week, COVID-19 hospitalizations in many of our hospitals in Clark County have dropped by approximately 10 percent and the availability of ventilators has increased.

However, we must keep in mind that various hospitals will likely face significant layoffs as they bleed money during this time. The hospitals need to begin elective surgeries while retaining capacity for COVID-19 patients, otherwise our healthcare system that is meant to save lives will be badly damaged. That would be counterproductive.

I understand that if we incrementally reopen we might have to pull back if a spike in cases occurs that jeopardizes our health care system capacity. However, the only way to cross this river is one stone at a time, and we need to put our feet in the water before it is too late.

Wlv Health & Sanitation... by Jon Ralston on Scribd
Matt Maddox is the CEO of Wynn Resorts.

The Nevada Independent is raising $200,000 by Dec. 31 to support coverage of the 2024 election.
Tax-deductible donations from readers like you fund this critical work.
If you give today,your donation will be matched dollar-for-dollar.
Give + Get Matched
Featured Videos