The Holdouts: Customers who got free beers for vaccines explain why they waited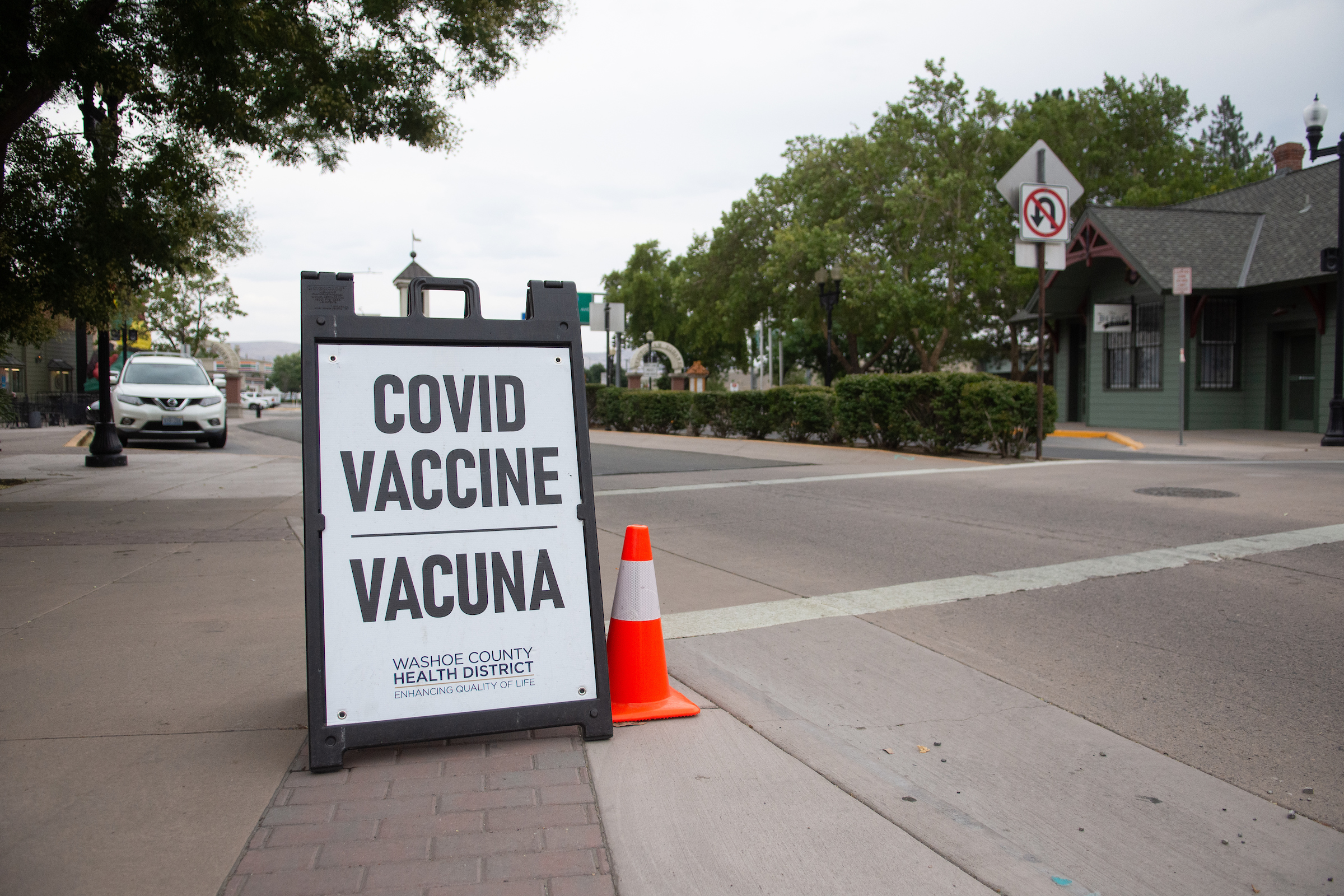 This is part of "The Holdouts," an ongoing series looking into Nevadans who have been hesitant about getting vaccinated against the coronavirus.
The Great Basin Brewing Company in Sparks was serving up something special Thursday evening: free beer with every coronavirus vaccine.
The brewery was promoting a Washoe County Health District vaccine drive, giving out drinks to newly vaccinated customers. Near the back entrance, among the usual crowd just there for IPAs and pub favorites, more than 50 people showed up to receive doses of the Pfizer and Johnson & Johnson vaccines.
Nevada's share of COVID-19 cases has been on the rise in recent weeks — in part because of the highly contagious Delta variant, but also amid hesitancy among large swaths of the state's population to receive the vaccine.
Several attendees spoke to The Nevada Independent about why they waited until now to get their shot.
Deborah Hinds, the mask collector
When Hinds' workplace made weekly tests mandatory for unvaccinated employees, she decided she'd prefer getting vaccinated.
"I'd rather have the one time deal than being tested every week with a swab up my nose," Hinds said.
The 60-year-old health care worker said an egg allergy kept her away from a vaccine for months. But none of the coronavirus vaccines, including the Johnson & Johnson dose that she received, contain egg proteins that would cause an allergic reaction.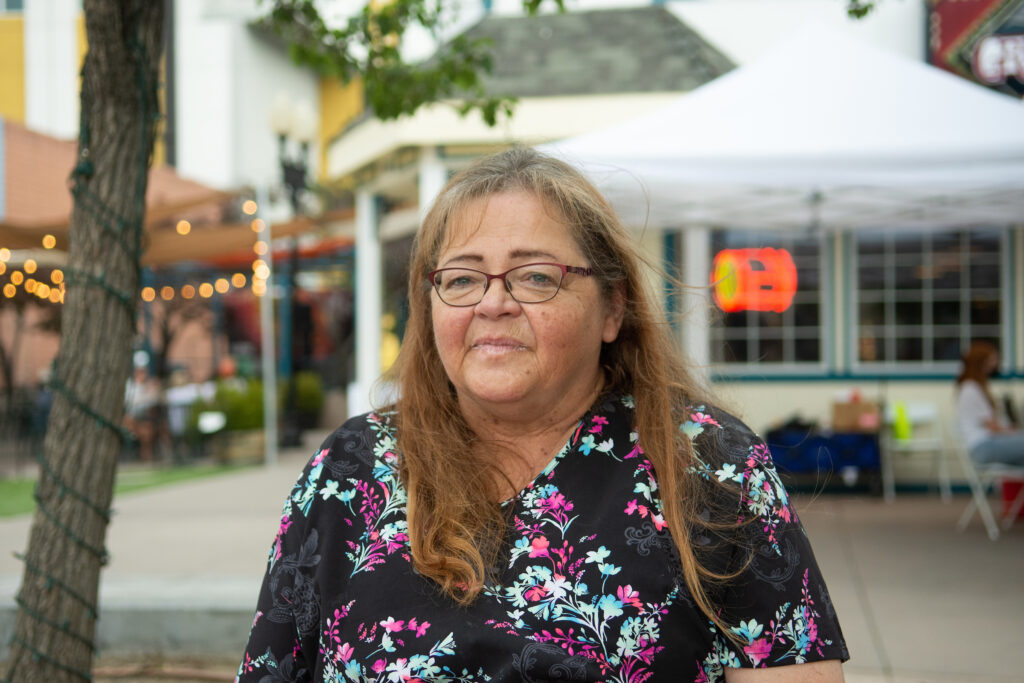 Hinds has been active about mask-wearing in the meantime. At the brewery, she donned one in black with a coffee filter tucked underneath (she said she doesn't like the way the fabric feels against her lips). Other than that, Hinds doesn't have a problem with face coverings. Her collection includes masks featuring Elvis Presley, Rosie the Riveter and Batman themes.
"Had I had to wear a mask until 2023 or something, I wouldn't have cared," she said.
And free beer sweetened the deal.
"They're taking a situation that we evolved and faced with — the pandemic, a new way of life — taking what little lemons we have left and making lemonade," Hinds said.
Gwen Ball, the convinced
Personal connections led Ball, 59, to get her vaccine at the brewery. Her son recently had the Delta variant, and his entire family has been feeling under the weather.
"I haven't been around him — knock on wood — but they're still just annihilated," Ball said. "He said, 'Mom, it's so bad. I'm afraid if you get it, it's probably going to do you in.'"
Still, the Reno resident remained skeptical up until her son's sickness, saying she was worried about the safety and side effects of the vaccine.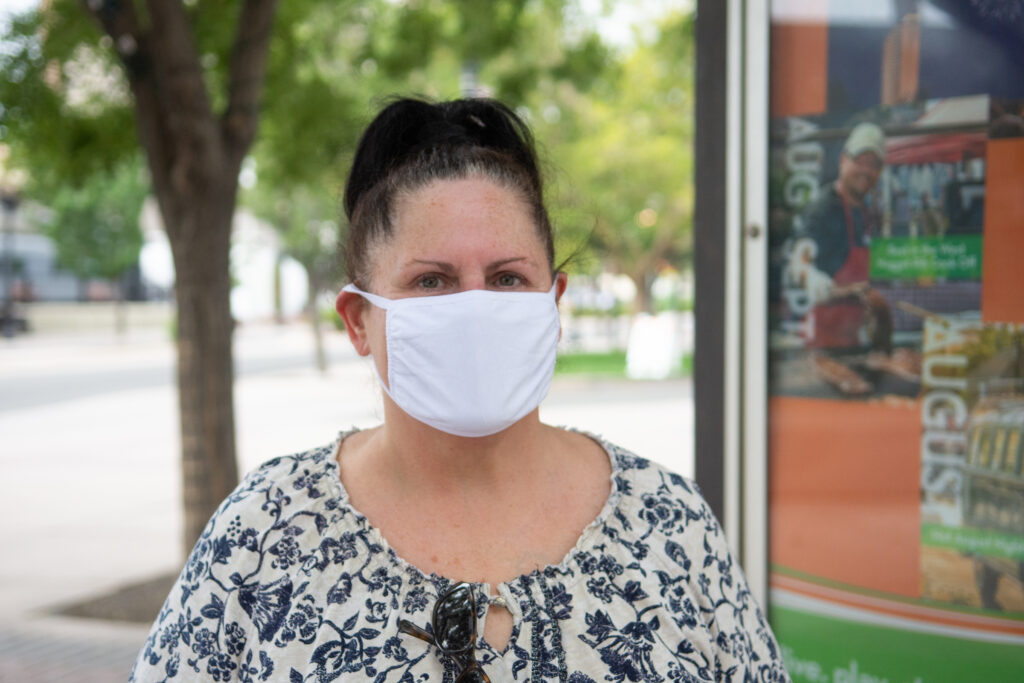 "I worked in health care for many years as an administrator," Ball said. "And to me, that's a big deal that it hasn't been approved."
Now retired, Ball said she has underlying health conditions that, along with her sick son, convinced her to get inoculated.
"I don't want to die a slow, painful death that I might have been able to prevent," Ball said.
David Hardy, the skeptic
Hardy, 60, worked as a heavy equipment operator for Washoe County for 34 years before retiring. He got his shot because he felt forced to.
"I've been holding off for quite a while. Because I didn't like government telling me that I have to have this shot," Hardy said. "But it's coming down to where we're just kind of getting pushed into this."
Like Ball, Hardy even knew someone who passed away after contracting the coronavirus early on in the pandemic.
"Yeah, he died. It was right toward the beginning of [the pandemic]," Hardy said. "But he worked underground mining too. So there's all kinds of viruses and stuff that was down there."
But for Hardy, his face bare, that wasn't enough of a reason to mask up or get vaccinated. Nor did the free beer hold any bearing. After months of holding out, necessity brought him out to the brewery.
"Pretty soon you're not going to be able to go anyplace unless you have the vaccination — flying, traveling, stuff like that," Hardy said.
Tom Grenon, the hard worker
The one thing that kept Grenon, 52, from a coronavirus vaccine was his job making pots for plants.
"We were going crazy. I mean, between dispensaries and everyone's staying home gardening," he said. "I've been doing six days a week since Thanksgiving."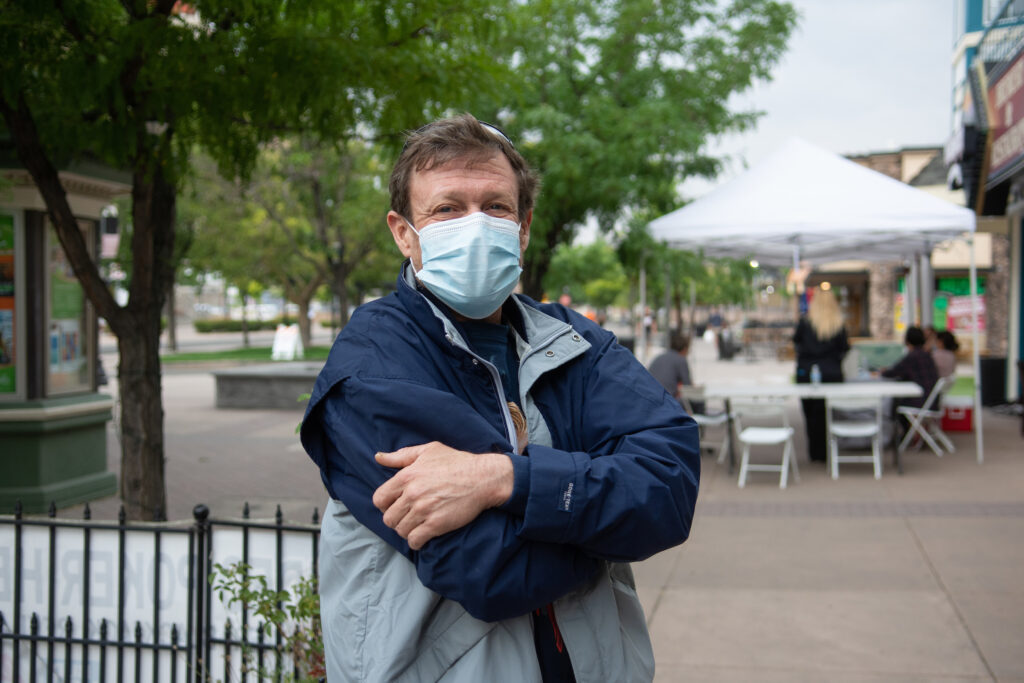 Grenon didn't mention any health concerns. He wasn't worried about possible side effects or government overreach. He pointed to a busy schedule full of 12-hour shifts as the biggest hurdle.
"I've just been dragging my feet," he said.
Comment Policy (updated 4/20/2021): Please keep your comments civil. We reserve the right to delete comments or ban users who engage in personal attacks, use an excess of profanity, make verifiably false statements or are otherwise nasty. Comments that contain links must be approved by admin.