A U.S. senator, a top oil lobbyist and a hard-line environmentalist question BLM oil and gas leasing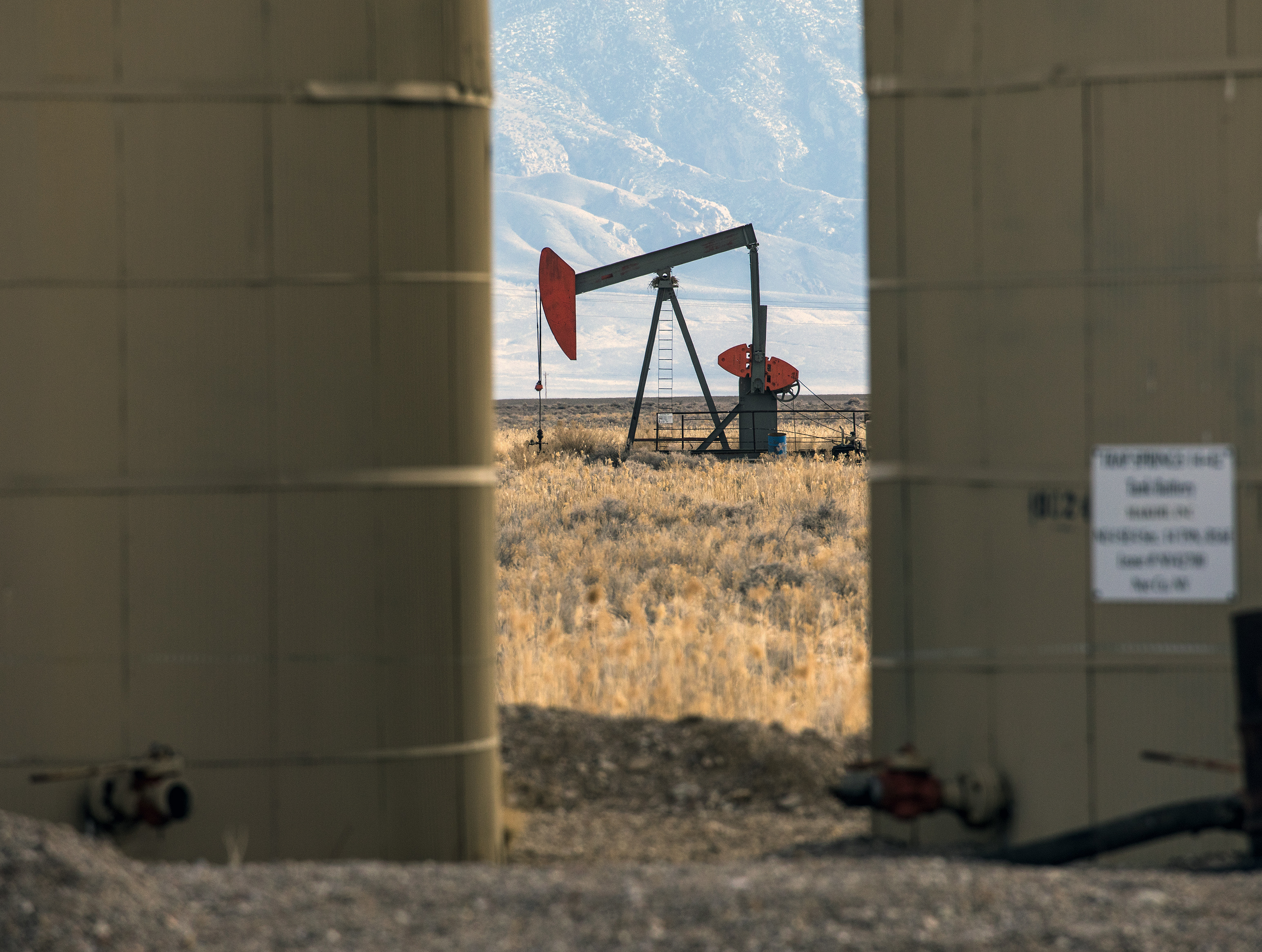 Federal land managers offered for auction nearly 300,000 acres of land on Tuesday for potential oil and gas exploration. The result: So far not a single oil and gas developer has bid on the leases.
The Bureau of Land Management (BLM), which oversees 67 percent of land across the state, opened up 295,174 acres in Northeastern Nevada near Elko and Ely as part of its quarterly bid process, but no developers purchased leases for the parcels starting at $2 an acre.
To explore for petroleum on public land, speculators must send a nomination to the agency. The agency then reviews the request, conducts an environmental study and puts the leases up for auction. The results of the latest sale follow a trend in Nevada where vast swaths of acreage are nominated for exploration without any industry interest. In most Western oil-producing states like Colorado or Wyoming, companies almost always bid on land that they nominate to the BLM.
On Wednesday after the sale, Sen. Catherine Cortez Masto wrote a letter to the BLM's Nevada office saying that she is "deeply concerned" about the "trend of offering Nevada's public lands that have little to no potential for drilling while generating little interest from industry."
Preparing parcels for leasing can be a costly task for the federal government, which is required by federal law to devote time and energy to preparing an Environmental Impact Statement for each sale. Cortez Masto questioned the value of doing that if there is no industry interest in most parcels.
"The underwhelming outcomes that stem from these offerings raises questions about the taxpayer resources dedicated to these sales and whether the BLM should instead be focused on managing these lands for other possible uses," Cortez Masto wrote.
The senator's letter also criticizes oil and gas leasing more broadly as the administration places an emphasis on streamlining the environmental review process and opening up more acreage to make it easier to conduct oil and gas exploration — and potentially drilling — on public land.
Earlier this week, the BLM in Utah offered 109 parcels across 134,000 acres near Glen Canyon National Recreation Area and Canyonlands National Park. It was the state's largest bid since the Bush administration, according to the Salt Lake City Tribune. And in December, the BLM in Nevada is planning to auction off 426,531 acres of federally-managed land near the Ely District.
In the Intermountain West, where the BLM manages millions of acres of land, Nevada is a small player in the oil industry, yet a disproportionate amount of land is nominated for oil leasing each year. The dynamic in Nevada is not a new one and predates the Trump administration. 
It's unclear why the land is being nominated. The BLM does not require nominators to give a rationale or provide preliminary reports for leases.
Even within the oil and gas industry, there is concern about the situation in Nevada.
Kathleen Sgamma, president of the Denver-based Western Energy Alliance, represents more than 300 upstream oil and gas producers in the West. She described the situation in Nevada as "frustrating," with most of the BLM land being nominated by "bad actors" who should not be considered legitimate. She added that the BLM is wasting its resources in offering the parcels.
"You have a bad actor that is nominating millions of acres no one is interested in, and it's wasting BLM's time, it's making industry look bad… and it's skewing BLM's statistics," she said.
She said the lease sales in Nevada are not reflective of legitimate industry interest and that the BLM should consider ignoring all of the nominations it receives from one or two "bad actors," individuals who submit long spreadsheets of parcels but never actually bid on any of them.
"I am very comfortable saying this is a bad actor and the nominations should not be considered legitimate," Sgamma said. "I think all of his nominations should be dismissed outright."
"As you know, I'm an advocate for industry," she added, emphasizing that some parcels still should be available to lease. "I'm not the Wilderness Society saying BLM shouldn't lease. We support responsible energy development on federal land and we support a leasing process that enables legitimate nominations to move forward but this is ridiculous in Nevada."
The Wilderness Society and the Center for Biological Diversity filed protests before the lease sale. Patrick Donnelly, the state director for the center and a hard-line environmentalist whose goal is to defend the Endangered Species Act, is Sgamma's natural counterpart. But he shared a similar criticism, calling the leasing reckless and "a colossal waste of taxpayer money."
"BLM's reckless pursuit of leasing every acre, every time is a colossal waste of taxpayer money which should be going to stewarding Nevada's natural heritage and recovering vulnerable wildlife like the sage-grouse. We will continue to fight every lease sale, every quarter, and we are taking legal action to force an end to this charade," Donnelly said in a statement.
Beyond that, the two groups differ on almost everything. Sgamma's group has pushed back on Obama-era plans to defer oil and gas development to sustain populations of the Greater sage grouse, an imperiled bird that could be listed under the Endangered Species Act. Donnelly's group, especially in Nevada, has led the charge to keep those rules in place.
Disclosure: Patrick Donnelly has donated to The Nevada Independent. You can see a full list of donors here.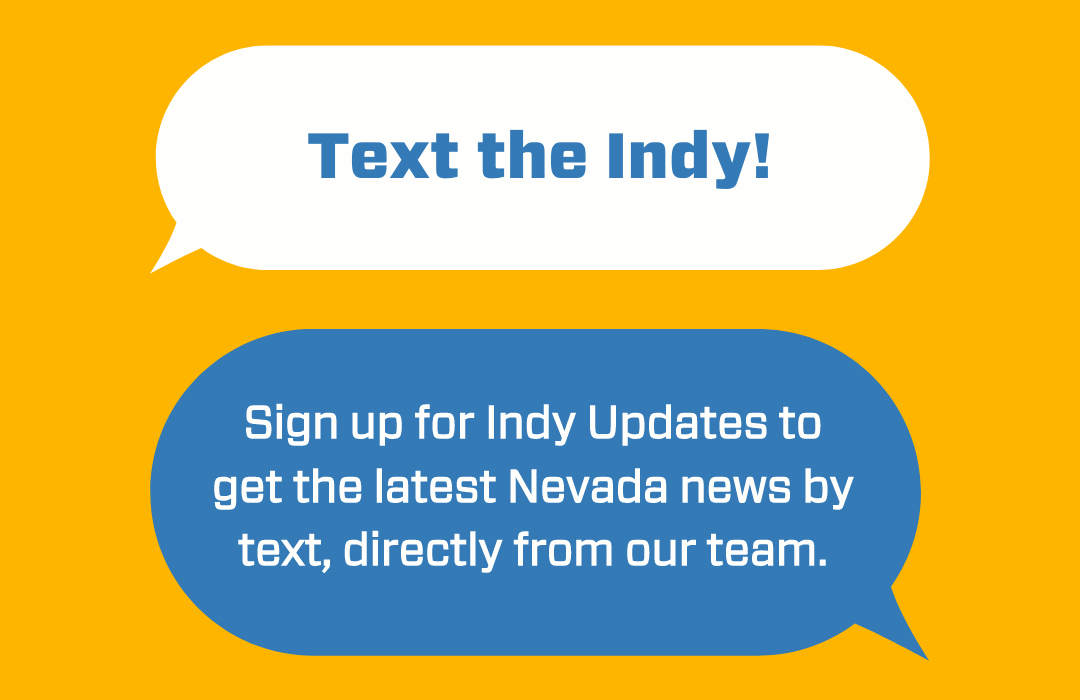 Featured Videos
Comment Policy (updated 4/20/2021): Please keep your comments civil. We reserve the right to delete comments or ban users who engage in personal attacks, use an excess of profanity, make verifiably false statements or are otherwise nasty. Comments that contain links must be approved by admin.