About Last Week: Heller gets involved in Guatemalan mining dispute; think tank appeals separation of powers case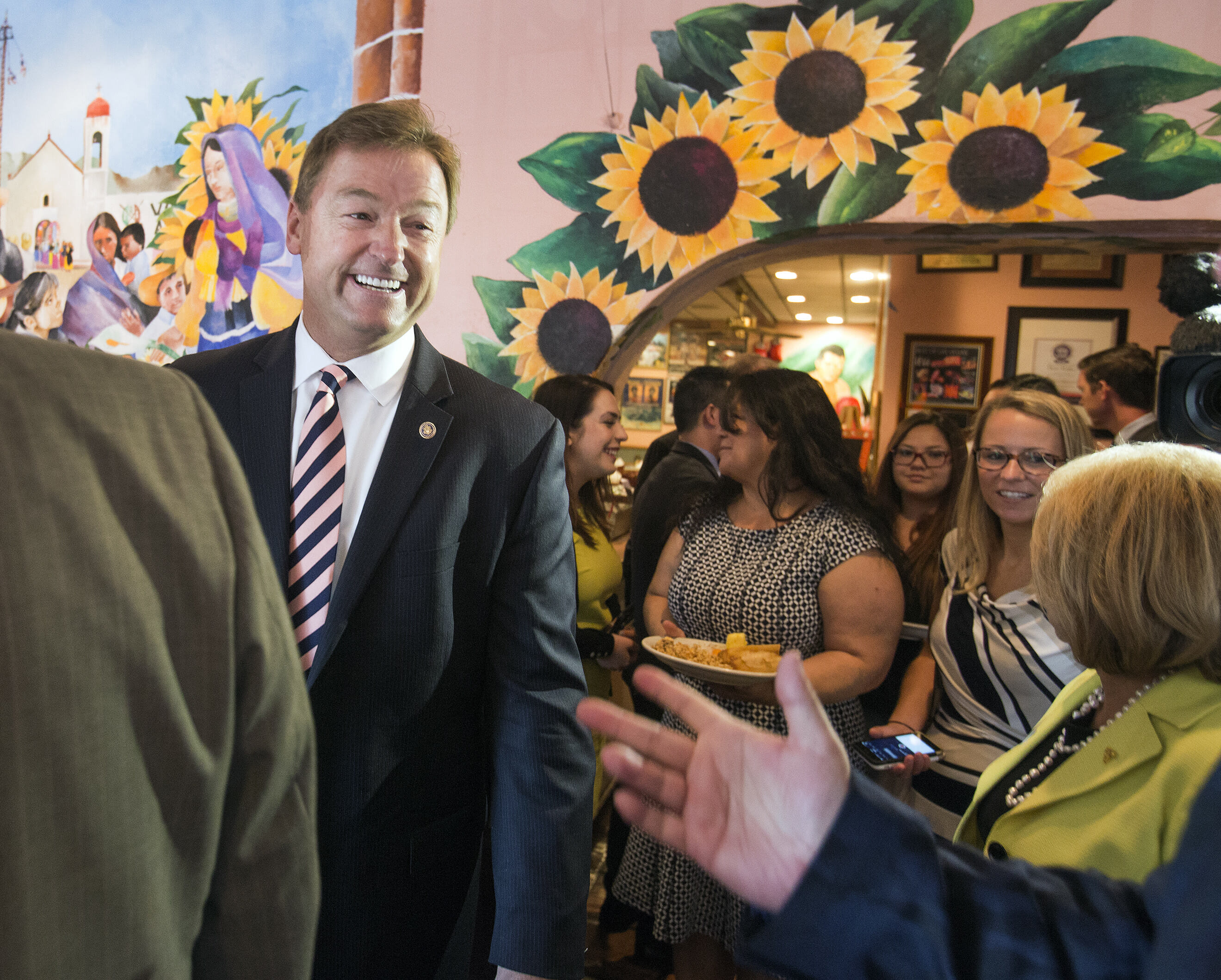 Editor's note: Seven days. Never enough hours.
Stacks of paperwork at the office and piles of laundry at home. It's a never-ending cycle, which makes it difficult to stay on top of the endless news nuggets flowing from the White House, state capital, local government, and business community. We get it — and we're in the news business.
Enter "About Last Week." This is our way of bringing news-hungry but time-strapped readers up to speed on happenings that may have flown under the radar. Our promise: We'll keep it brief. Our hope: You'll read (or skim) and keep checking back every Monday.
So, without further ado, here are some noteworthy things that happened in Nevada last week.
Heller gets involved in Guatemalan mining dispute
A Nevada-based mining company's troubles in Guatemala has attracted the attention of Republican Sen. Dean Heller, who has even sent a letter requesting more details to Secretary of State Rex Tillerson.
In a letter dated Aug. 24, Heller asked Tillerson to "respectfully inquire" about communications between the State Department and Latin American countries to ensure that American businesses operating in the area are free from "political reprisal." In the letter, Heller referenced Reno-based mining company Tahoe Resources' issues with the Guatemalan government over its suspension of the company's mining license.
"While the company has followed all the rules, they are suffering as are the people of the community supported by mining jobs and the economic boost provided by mining operations," he wrote.
The company's mining license was suspended in July by a Guatemalan court over a lawsuit brought by an anti-mining company alleging that the country violated the Xinca Indigenous people's "right to consultation" in advance of granting the license.
The mine, which began commercial operations in 2014, has been the target of multiple protests and concerns that the operation has caused environmental damage and instability in local communities. Progressive groups and the mayor of the Guatemalan town of Santa Rosa de Lima protested the company outside its Reno office in 2015.
— Riley Snyder
Gaming revenue down 1.7 percent in July
Gaming revenue in Nevada was down 1.7 percent in July compared to the same time period last year because of a drop in baccarat winnings, according to data released by the Nevada Gaming Control Board this week.
Casinos won about $998 million in July, even though revenue on the Strip dropped by 7.7 percent to $565.6 million. Baccarat was down to $121.4 million in July, down from 18.3 percent in July 2016, and blackjack saw a 17 percent decline to $74.2 million over the same time period.
Downtown Las Vegas fared much better than the Strip, with casinos bringing in almost $23.7 million, which is about 16.8 percent more compared to July 2016. Still, over the course of the calendar year, statewide win is up by 2.6 percent, including 1.3 percent up on the Strip.
— Megan Messerly
Think tank appeals ruling on lawmaker separation-of-powers case
The Nevada Policy Research Institute, a conservative think tank, announced this week it is appealing a lower court decision dismissing a separation of powers lawsuit the organization brought earlier this year.
The organization's legal arm asked the Nevada appeals court system on Tuesday to reconsider the matter against Republican state Sen. Heidi Gansert, who the lawsuit alleges is violating the separation of powers doctrine by holding a position in the state's executive branch as executive director of external relations for the University of Nevada, Reno while serving in the Legislature.
The institute's Center for Justice and Constitutional Litigation Director Joseph Becker believes that District Court Judge James Russell ignored the legal arguments put forward in the case in favor of relying on an opinion from the Legislative Counsel Bureau in making his decision to dismiss the matter.
"Defying the clear language of the Nevada constitution, Nevada Supreme Court precedent, and a 2004 Attorney General Advisory Opinion by then-attorney-general Governor Brian Sandoval, Judge Russell relied upon a non-binding opinion from the Legislative Counsel Bureau in his ruling from the bench—but we believe the actual words of the state constitution should matter more," Becker said.
— Megan Messerly
Laxalt signs Nevada onto brief supporting florist in same-sex wedding case
Republican Attorney General Adam Laxalt has signed Nevada onto an amicus brief backing a florist who declined to provide an arrangement for a same-sex wedding.
The brief, signed by representatives of 14 states and led by Texas Attorney General Ken Paxton, supports florist Barronelle Stutzman in a case that's now at the U.S. Supreme  Court.
The Washington State Supreme Court ruled that 72-year-old Stutzman must provide a custom arrangement for the wedding, even though she has a deeply held religious belief that marriage is between a man and a woman. Stutzman has argued that she didn't object to the purchase of a pre-made arrangement but had a problem creating a custom design.
Laxalt is expected to run for Nevada governor.
— Michelle Rindels
Bill for lawmaker sexual harassment investigation rolls in
An independent investigation that led to the resignation of Democratic state Sen. Mark Manendo cost the state $67,125.12, according to the Legislative Counsel Bureau.
The report on Manendo's alleged sexual harassment, completed on July 13, was based on interviews with 58 witnesses over the course of two and a half months. While it was not released publicly, Senate Democratic Caucus leaders said it found at least 14 incidents of inappropriate contact during the 2017 legislative session, as well as instances of misconduct in past sessions.
"The investigator concluded that these allegations were credible and established a pattern of Senator Manendo creating an environment that interfered with the work performance of female lobbyists, visitors, and employees of the Legislature," the statement said. "The investigator found Senator Manendo's behavior constituted repeated violations of the Legislature's anti-harassment policy and that his unacceptable actions ranged from sexual comments and advances to aggressive, confrontational, and harassing conduct."
The law firm that conducted the investigation, Van Dermyden Maddux, charged taxpayers a "discounted rate" of $265 an hour for an attorney and $120 an hour for a paralegal.
— Michelle Rindels
College of Southern Nevada's president retiring
The president of the College of Southern Nevada announced Wednesday that he'll be retiring at the end of January.
President Michael Richards has helmed the community college since 2007, and served as vice president for academic affairs before that.
"There is rarely a good time to step down, but CSN is in a strong position now," Richards said in a statement. "The recession challenged all our efforts, but the college has emerged with a renewed commitment to student success, a new strategic plan, and prospects for new facilities on its three campuses.  
The Board of Regents oversees the process of filling presidential vacancies, although the college said faculty, staff, students and community members are likely to be part of the search for Richards' replacement.
— Michelle Rindels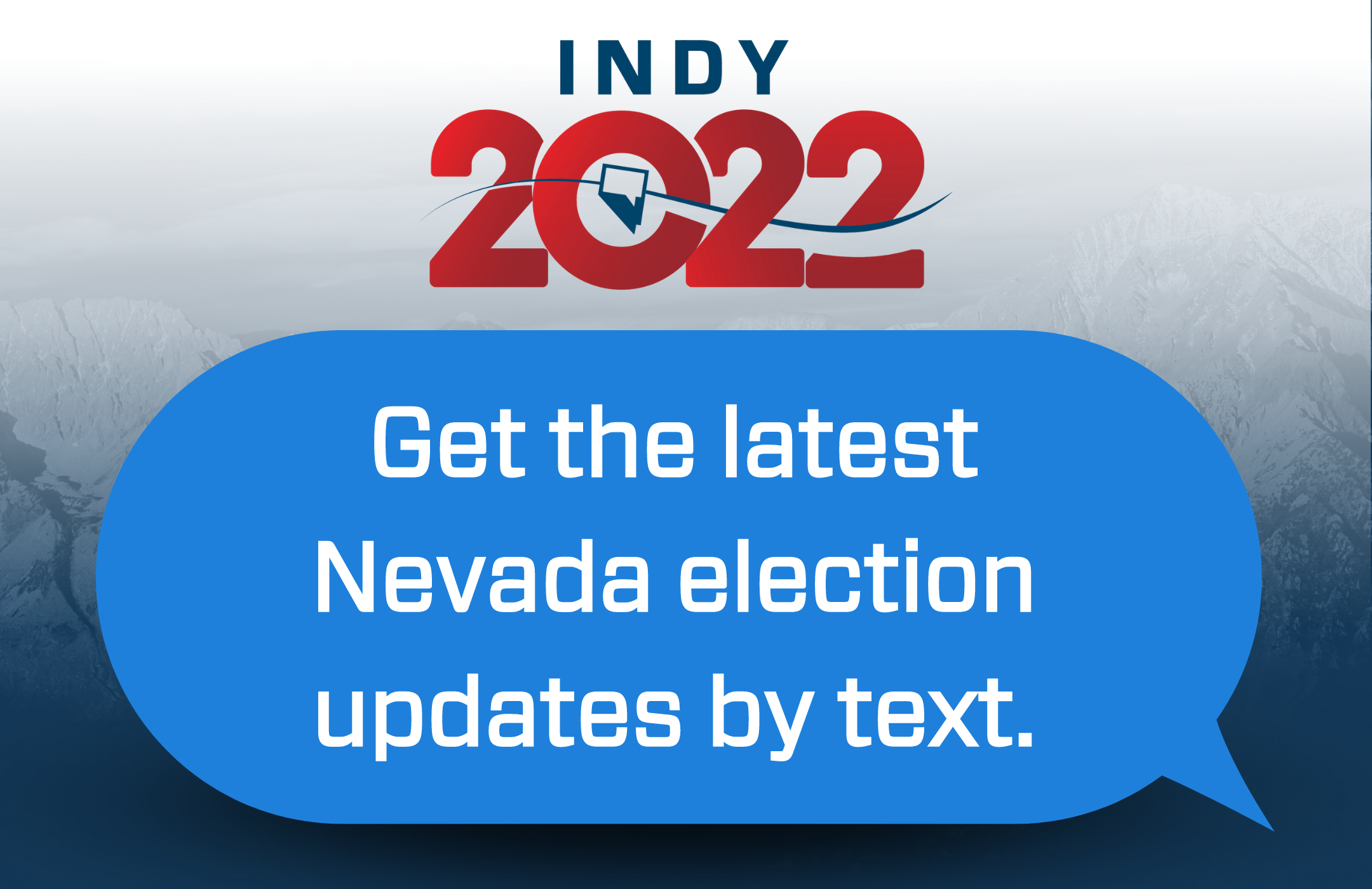 Featured Videos
Comment Policy (updated 4/20/2021): Please keep your comments civil. We reserve the right to delete comments or ban users who engage in personal attacks, use an excess of profanity, make verifiably false statements or are otherwise nasty. Comments that contain links must be approved by admin.