Accountability, humility and finality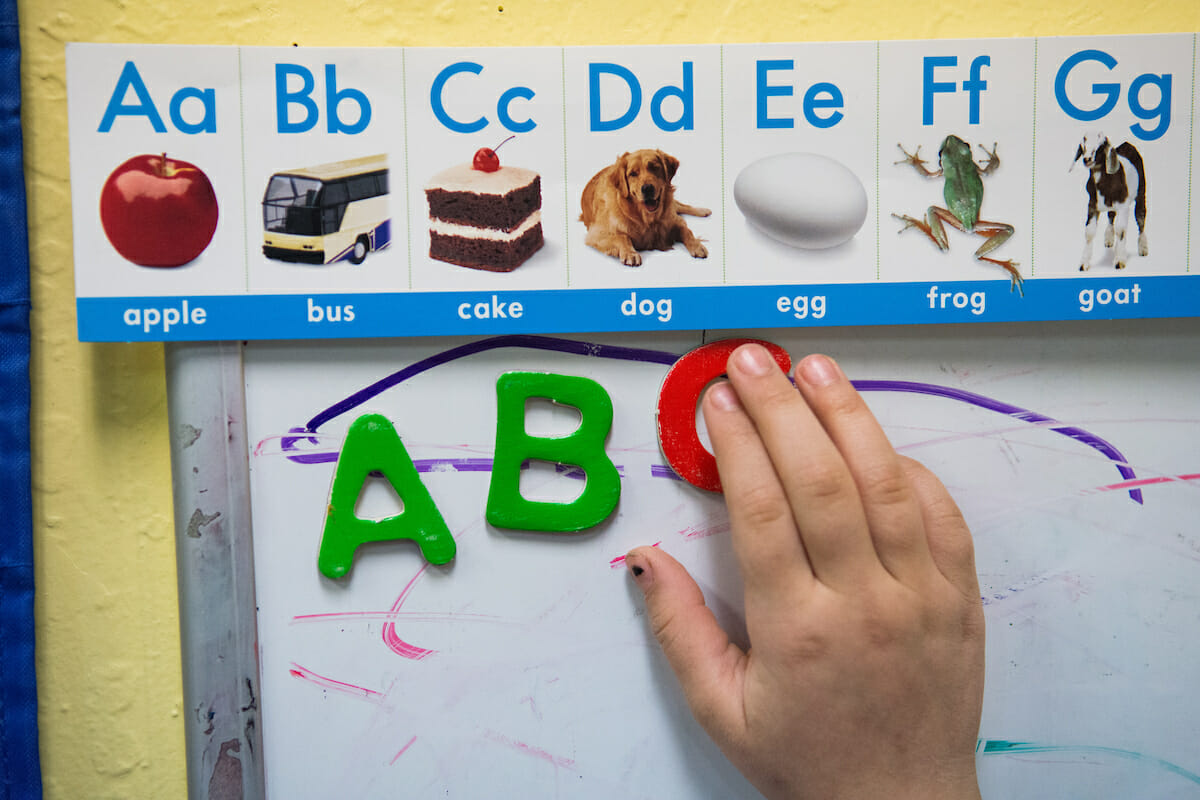 By Jason Guinasso
In August, I explained to the readers of The Nevada Independent that the State Public Charter School Authority had voted unanimously to find that the Nevada Connections Academy (NCA) failed to graduate 60 percent or more of its students for the graduating cohort in 2015 and 2016 as calculated by the Nevada Department of Education. After that hearing, I prepared an order wherein I exhorted NCA and the Authority Staff to engage in settlement discussions. Specifically, in paragraph 9 of the Order, I said:
The parties are encouraged, but not required, to meet by phone or in person at least one time before the October hearing to discuss an agreed upon resolution to the remaining issue presented to the SPCSA Board. The SPCSA Board will consider any proposed mutually agreed upon resolution, including any proposed cure that has been discussed and approved by Authority staff.
NCA and the Authority Staff responded to this admonition by beginning a candid dialogue over the last several weeks. The parties met on three separate days and engaged in pointed discussions about NCA's graduation rates and accountability for those rates. The objective of the discussions was to ensure that the issues that gave rise to the closure proceedings, specifically the referenced deficient graduation rates for 2016 and 2017, are appropriately and effectively addressed, as well as to put an end to all outstanding litigation currently pending before the District Court and the current adversarial administrative process.
The result of these discussions was the preparation of an agreement and informal disposition of the Notice of Intent to Revoke the Written Charter of Nevada Connections Academy, dated September 30, 2016 and February 10, 2017, and related proceedings. I supported the Authority's recommendation to approve the agreement as a resolution and informal disposition of the referenced proceedings because it mandates real accountability, has been achieved with humility, and ensures finality regarding the future of NCA.  
Accountability
As I said in August, the SPCSA must demonstrate a commitment to the third pillar for charter school success by holding NCA accountable for failing to graduate students entrusted to its care. State lawmakers, policymakers, and educational leaders agree that one of the most important data points regarding school performance and student achievement is the graduation rate. Every school in the state of Nevada – whether it is a K-12 or 9-12 grade school – is held accountable to this agreed-upon standard.
The agreement and informal disposition unanimously approved by the SPCSA Board is a strong example of how the Board's efforts over the past year have resulted in holding NCA accountable. Real accountability. An accountability that demands results. In the agreement and informal disposition, NCA has agreed to be held accountable to the same graduation rate as every other high school in Nevada – the graduation rate calculated by the Nevada Department of Education (NDE).
Moreover, this accountability is not contingent upon the failure to meet the 2017-18 graduation rate targets, but starts immediately with the reduction in high school enrollment and the elimination of new transferees in 11th and 12th grades. In this regard, NCA has agreed to immediately cap its high school enrollment at 1,500 students, and to cap its enrollment in 11th and 12th grades at 0. These changes immediately address the population that was most negatively affecting NCA's graduation rate.
NCA has also agreed to minimum benchmarks to achieve graduation rates of 49 percent in 2018 and 60 percent in 2019. NCA understands that if these minimum benchmarks are not met, the NCA will be required to reduce its high school enrollment cap to 1,200 students. Why is this significant? Because NCA will then sustain a financial penalty associated with the reduction in the cap in enrollment. Specifically, NCA has agreed to include a waiver of any increased funding through the 'hold harmless' provisions of NRS 387.1223(3), such that the reduced enrollment numbers, as opposed to the school's higher prior year's enrollment numbers, will be used for the appropriation of Distributive School Account money. The financial impact on the school as a result of this accountability measure would be significant.
Further, if NCA fails to achieve the agreed upon minimum graduation (rates proposed by the school), NCA has acknowledged that the Authority Staff will recommend that the Charter not be renewed in 2020.
In addition to the foregoing, NCA has agreed to employ the assistance of a nationally recognized third-party turnaround specialist to identify new opportunities for immediate improvement that may not yet have been considered by the school. Along with the turnaround specialist, NCA has hired a new school leader who has the experience and capacity to execute on the plan put into place to improve the school's performance.
As I argued in August, this kind of accountability is absolutely critical to the success of School Choice Movement and the Charter School paradigm that has arisen in our State.
Humility
Accountability is difficult to achieve without humility. Humility in this context requires listening to the constructive input of others, taking ownership of the problems that have been identified, and presenting a plan that causes meaningful and effective changes in attitudes, behaviors and outcomes.
When NCA decided to engage in collaborative discussions with the Authority a few weeks ago, NCA demonstrated it had been listening to constructive input from me, my fellow Board members and the Authority Staff. During these discussions, NCA demonstrated a commitment to taking ownership of the deficient graduation rates at issue and to identify what had contributed to the graduation rate outcomes that resulted in closure proceedings being initiated by the Authority. Rather than arguing against the application of the NDE graduation rate or assigning responsibility to others for the poor school performance, NCA chose to chart a path forward with the understanding that the graduation rate calculated by NDE would be the standard by which its success as a high school would be measured. NCA worked with Authority Staff and committed to a plan of action that gives the school a meaningful opportunity to succeed.
In addition to the accountability measures and caps in enrollment previously discussed, NCA has committed to a comprehensive plan for student support and success which is set forth in the attachment to the charter contract. In this regard, NCA proposed a number of improvements related to annual and interim reporting, tracking mobile students, providing advocates for students at risk of dropping out, professional development, academic supports and other interventions.
Finality
Litigation is costly and is an inefficient means to achieve results that ultimately benefit students. I have always believed that it is better to reach a conclusion without contested proceedings and litigation because every minute and dollar spent on adversarial proceedings is a dollar and minute lost that could be applied to helping students succeed in school. That is why at every stage of these proceedings I have repeatedly urged NCA and the Authority Staff to meet and talk to see whether a resolution could be worked out.
However, while not desirable, adversarial proceedings and litigation are sometimes necessary and appropriate in resolving disputes. Given where we were a year ago with NCA, I don't believe we would have reached the informal resolution we just approved without having gone through an adversarial process and litigation over the past year. That being said, the informal resolution extinguishes existing litigation, avoids future litigation that could have lasted up to two years, and focuses precious time and resources of both the Authority and NCA on the children and families we serve.
The informal resolution mitigates the time and expense of future litigation and builds upon the work that has been done to date by creating a clear path to finality with regard to whether NCA will remain a charter school in Nevada. In this regard, NCA understands that every outcome, whether positive or negative, will become a data point that will be considered when its charter contract is considered for renewal in two years. NCA understands and explicitly has agreed that failure to achieve the agreed upon outcomes will lead to a recommendation from the Authority of nonrenewal.
Moreover, in addition to having data regarding high school performance to consider when making a renewal or nonrenewal decision, the Board, the Authority and NCA will have the benefit of several other data points regarding student performance in NCA's elementary and middle school. NCA understands that the preliminary data regarding student performance in elementary and middle school may be cause for concern. Given the fact that we have set up a framework to consider all of this data within the context of a renewal/nonrenewal decision in 2020, NCA understands that it must immediately work to ensure that there is improvement in student performance throughout its entire school and not just the high school before the issue of renewal/nonrenewal is considered by the Board.  Although NCA is not giving up its right to contest a decision regarding nonrenewal that could be made by the Authority and the Board in the future, NCA understands the expectations of the Authority and that contesting a nonrenewal recommendation before this Board will be far more difficult for them than contesting closure has been to date.  
In closing, the SPCSA Board is admittedly taking a risk on NCA, especially given the fact that the school has never achieved a graduation rate greater than 44 percent. However, NCA has entered into an agreement and committed to action that I believe will set the school up for immediate success. If NCA succeeds, then we all succeed and the winners are the students and families who benefit from the on-line schooling model at NCA. If NCA fails, then we all fail because students and families will not get the education they deserve and that taxpayers and policymakers expect.
Indeed, if this school fails it will be an example for opponents of charter schools and the school choice movement to point to and argue that allowing for innovation and autonomy doesn't work any better than the traditional system for delivering public education. Given the investment of time and money that has already been made in NCA by this Authority, I believe this informal disposition is a reasonable and appropriate means to hold this school accountable for the next two years as we consider whether or not to renew its charter contract.
Jason Guinasso is the Chair of the State Public Charter School Authority.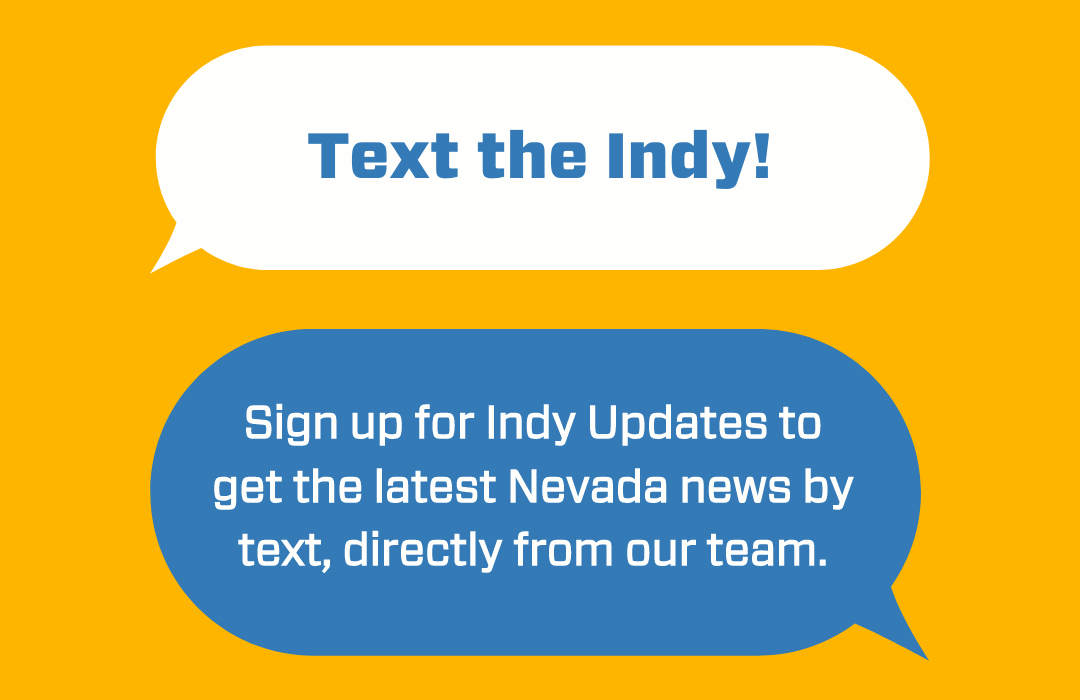 Featured Videos
Comment Policy (updated 4/20/2021): Please keep your comments civil. We reserve the right to delete comments or ban users who engage in personal attacks, use an excess of profanity, make verifiably false statements or are otherwise nasty. Comments that contain links must be approved by admin.