ACLU: Clark County jail failing to provide interpreters for deaf inmates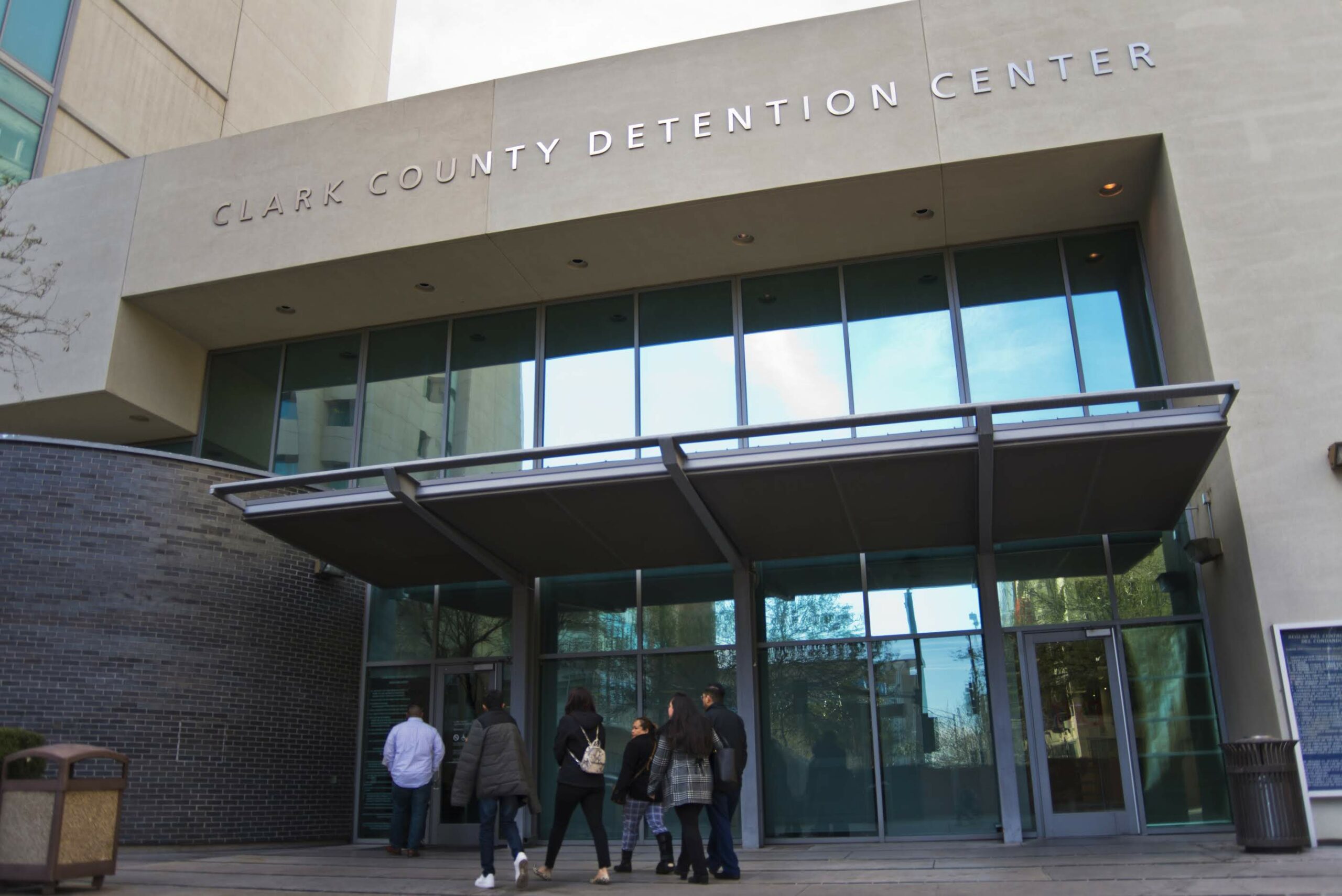 The American Civil Liberties Union of Nevada (ACLU) has accused the Clark County Detention Center (CCDC) of failing to provide deaf inmates with adequate communication devices and qualified interpreters during bookings, medical evaluations and jail programming.
In a complaint filed with the U.S. Department of Justice earlier this month, the ACLU asked the department to investigate alleged violations of deaf inmates' rights under the Americans with Disabilities Act (ADA). The complaint alleges that the jail has routinely failed to provide them with basic services, including sign language interpreters, videophones and visual aids — transgressions it says have negatively affected the health and rehabilitation of deaf inmates.
"To say that CCDC has violated the ADA is an understatement. It repeatedly failed to provide our clients a qualified interpreter during crucial interactions with jail staff, including mental health evaluations, medical examinations, and disciplinary hearings," Christopher Peterson, a senior staff attorney for the organization, wrote in the letter to the Justice Department.
"It has failed to offer interpreter services during classes and religious services … and has failed to provide interpreters during fundamental stages such as the booking process and essential presentations about the ongoing COVID-19 public health crisis," Peterson continued.
The complaint focuses on the experiences of two deaf men incarcerated at the detention center within the last two years, including one man who was discouraged from attending programming and religious services at the jail after being unable to properly participate because he did not have the help of an interpreter. The ACLU is representing both men.
Peterson spoke with The Nevada Independent about the toll the violations have taken on those men, especially as they live in a situation that can already be isolating.
"Being detained at a jail is not a pleasant experience by its very nature, but there are so many things that can help someone cope with that experience. And as a community, we want them to be able to cope with that experience so that while they're in there, they can continue to grow," he said. "If you don't have these [services], then you're just suffering … You're basically surrounded by people, while at the same time having the same experience of being on a deserted island."
The Las Vegas Metropolitan Police Department, which operates the detention center, did not respond to a request for comment.
Protections for people with disabilities
The ADA was enacted in 1990 as an "equal opportunity" law for people with disabilities that prohibits discrimination and guarantees that people with disabilities have the same opportunities as everyone else, including in activities and spaces operated by state and local governments.
State and federal courts have also upheld the ADA's protections for incarcerated people with disabilities, including in the case of Updike v. Multnomah County. In that case, the U.S. Court of Appeals for the Ninth Circuit ruled that an Oregon detention center's failure to provide an American Sign Language (ASL) interpreter to a deaf man during multiple interactions with county employees and failure to provide a Telecommunications Device for the Deaf (TTD) to make a phone call violated the man's rights under the ADA.
The ACLU's complaint highlights the failures of the Clark County jail in light of the Ninth Circuit's previous ruling, as the men represented by the organization were not provided with a "qualified interpreter during crucial interactions with jail staff."
One man represented by the ACLU even received a misdiagnosis from CCDC psychiatric staff, which was later corrected through the help of a medical professional provided by the Clark County Public Defender's Office assisted by a qualified interpreter.
"It is not on the deaf individual to request an interpreter," Peterson said. "It is on the institution to provide them without asking. Once the institution recognizes the person is deaf, they have to provide the services."
Unequal treatment
One key feature missing at CCDC, according to the complaint, is a lack of access to effective communication devices.
The detention center allows deaf individuals to make phone calls using a Teletypewriter (TTY), but Peterson said the decades-old device is an ineffective communication tool, which incorporates the use of an interpreter and videophone in a separate location from the people relaying and receiving the message.
"The phone calls in the Clark County Detention Center are limited to 15-minute increments, so the idea of you actually having a meaningful conversation with somebody on one of these devices while incarcerated is low," he said.
Peterson also noted that for a deaf inmate to use a TTY, they must make a request with the jail, a process that can be slow and that some deaf inmates may not be aware of. That process does not afford deaf inmates with the same access to phones as hearing inmates, who are able to access phones at any point during their free time.
The complaint also stated that the jail's alarms, including fire alarms, do not have corresponding tactile or visual cues for deaf inmates, and Peterson said important information about COVID-19 was not shared with deaf inmates through an interpreter.
"There's definitely no interpreter provided to explain these very serious issues to the folks who need these services. I mean, that's disturbing and dangerous and puts people in harm's way," he said.
Systemic problems
Though the complaint focuses on the experiences of two deaf men, Peterson said the complaint was filed with a federal agency to ensure that a solution could address issues that are widespread.
"We want to make sure that there's not just accountability when it comes to one or two individuals in the Clark County Detention Center, we want this problem to be solved," he said. "This is a systemic problem, and we want a systemic solution. And we want continued monitoring to ensure compliance."
The complaint includes a request for the Justice Department to investigate the ADA violations at the jail and lists a series of changes that the ACLU believes must be made at "a bare minimum" to ensure CCDC complies with the ADA. Those recommended changes include upgrading from the Teletypewriter device to videophones; offering interpreter services during the booking process, medical consultations, jail programming and other interactions with staff; and modifying alarms and audio signals to ensure they are accompanied by visual and/or tactile cues.
"What we were observing led us to believe that we really needed to take a step to seek accountability," Peterson said. "We're looking for long term change, to make sure that the jail is in compliance with its obligations under federal law."
Read the ACLU of Nevada's letter here: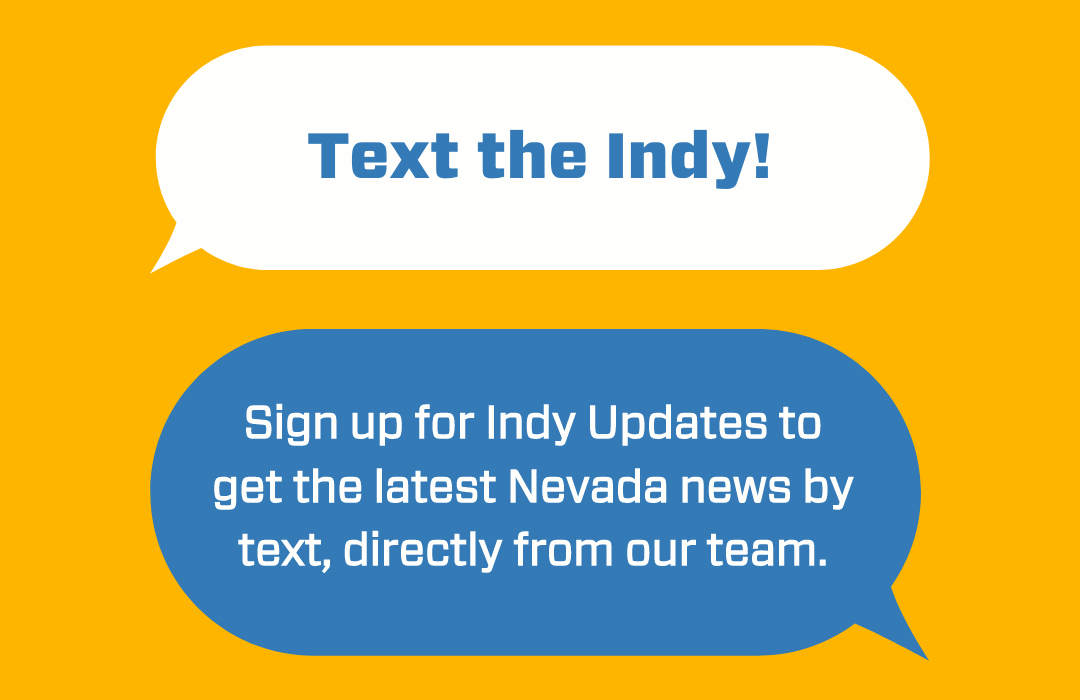 Featured Videos
Comment Policy (updated 4/20/2021): Please keep your comments civil. We reserve the right to delete comments or ban users who engage in personal attacks, use an excess of profanity, make verifiably false statements or are otherwise nasty. Comments that contain links must be approved by admin.