Activists want Clark County to offer ballots in Chinese, even without a federal mandate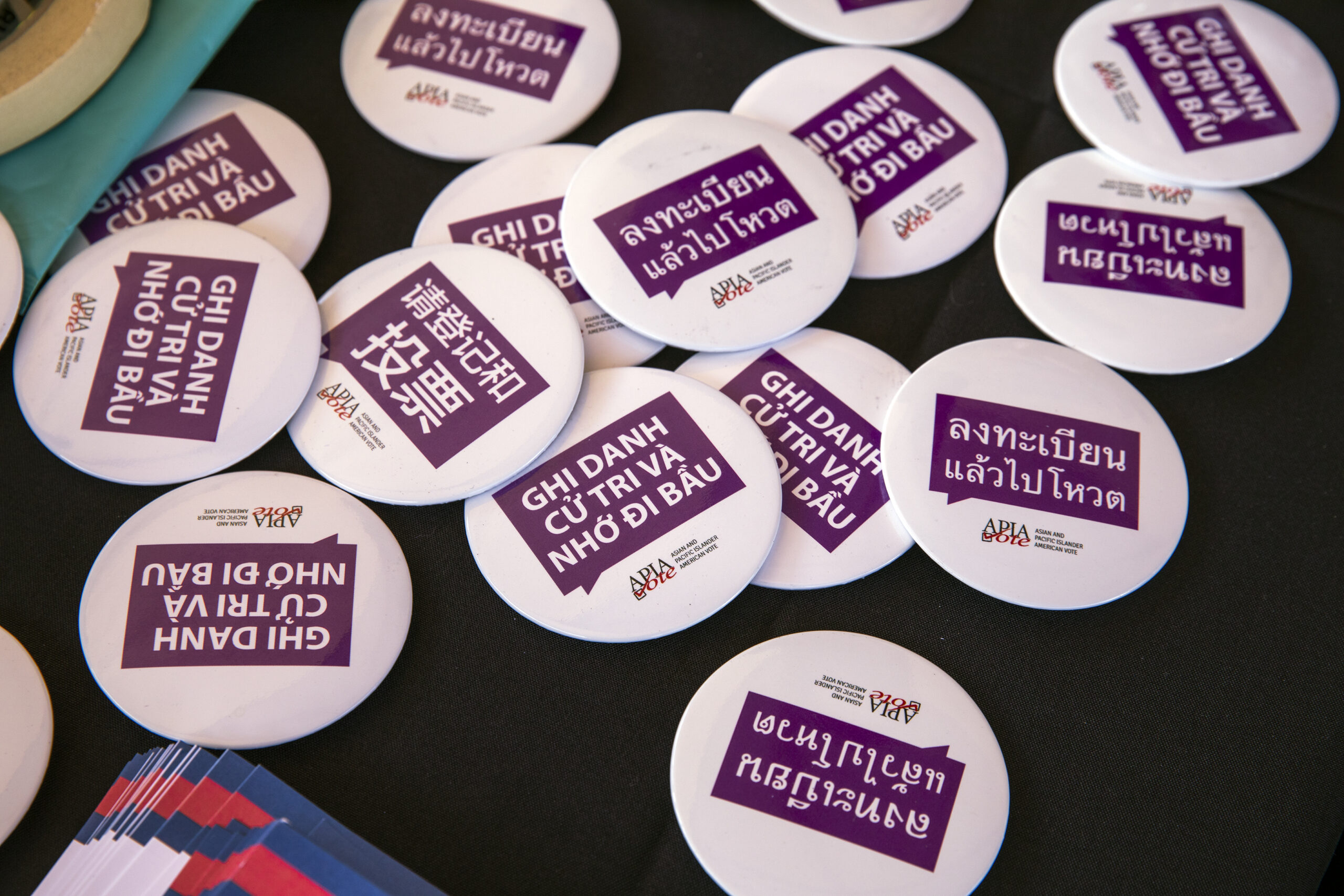 Activists want to see ballots available in Chinese to accommodate the thousands of Chinese-American voters in Clark County with limited English speaking and writing skills.
But after falling 434 people short of a federal cutoff for the translations to be required, they're taking matters into their own hands — developing an unofficial voter guide for Chinese speakers, and urging policymakers to make the change ahead of the 2024 election.
"We all know in this room that when there is a lack of translated and accessible election materials, it makes it very difficult to participate in our democracy," Mary Janet Ramos, campaign manager of All Voting is Local, said this week at a meeting of Clark County's Asian-American and Pacific Islander County Commission (AAPICC).
At the commission's monthly meeting, the voting rights group All Voting is Local and the Asian Community Development Council shared a presentation on their efforts to provide election materials in Chinese.
Last year, the Department of Justice (DOJ) released new language determinations for election materials based on demographic data from the U.S. Census. The review, required under a minority language assistance provision of the Federal Voting Rights Act, concluded that the county did not need to provide additional voting materials in Chinese, even though there are around 33,841 Chinese-Americans in Clark County alone.
All Voting is Local responded by compiling a report that showcases why the issue is important and how action can be taken without a mandate under the voting rights law, known as Section 203. In addition to sending a letter to the AAPICC, All Voting is Local urged board members to speak with Clark County commissioners and city clerks who can make their own decisions about whether to provide voting materials in additional languages if there is "a significant and substantial need."
Every five years, the DOJ releases new language determinations based on demographic data from the census. For a new language to be added, certain requirements must be met for a minority community such as: Native Americans, Asian Americans, Alaskan Natives, or Hispanics with at least 10,000 people, or more than 5 percent of citizens among voting age in a single community whose English skills are limited.
That same community must also have a high illiteracy rate that is above the national average. Since 2002, Clark County has been required to provide election materials in Spanish and, starting in 2011, has been required to provide them in Tagalog as well.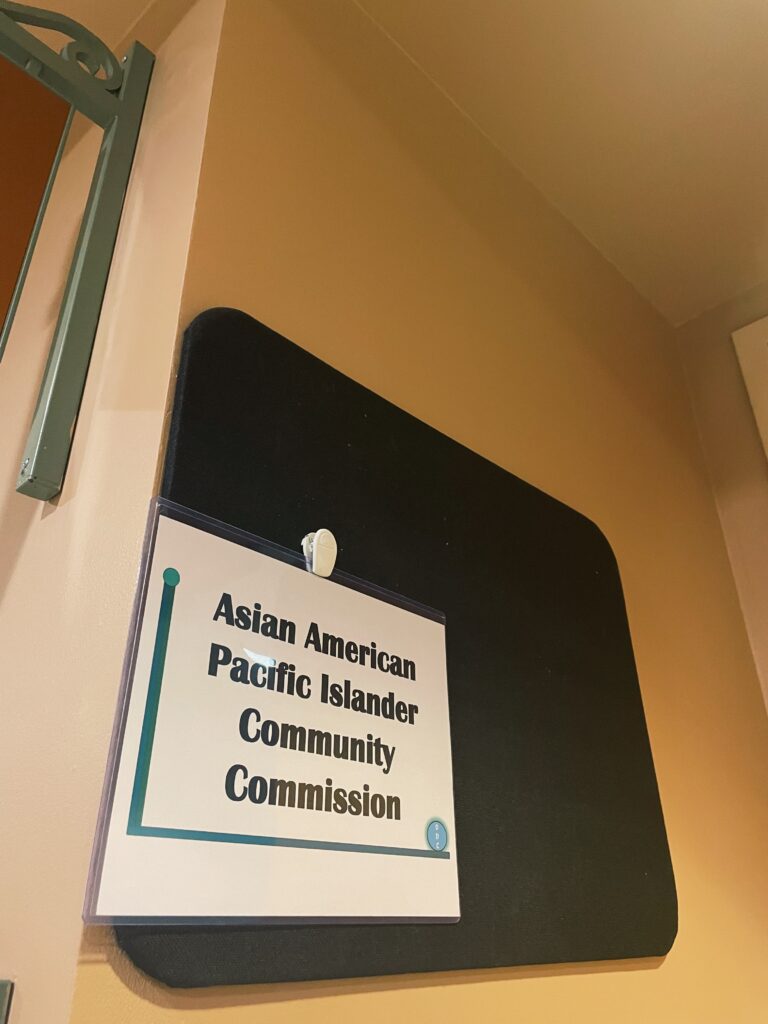 A significant and substantial need
There are an estimated 9,566 eligible Chinese-American voters in Clark County whose English speaking and reading skills are limited. But the next language determinations will not be made until 2026, and activists say many Chinese-Americans will be left without support in the upcoming election this November.
Currently, Washoe County is the only jurisdiction in which bilingual ballots and other materials are voluntarily provided in both English and Spanish, even though the county is not federally mandated to supply the materials in Spanish. This strategy is one that Asian Community Development Council and All Voting is Local Nevada are trying to achieve elsewhere with the help of the AAPICC.
"One of our key focuses is preventing actions that suppress the right to vote for Americans who have been historically silenced," said Kerry Durmick, Nevada state campaign manager of All Voting is Local.
In 2021, Nevada began to send all active voters a mail-in ballot. However, these ballots are only offered in a few non-English languages in certain counties.
Organizations such as All Voting is Local are requesting that ballots, voter registration materials, translation services and voter guides be available in various languages. In addition to Chinese – written Mandarin – the groups are requesting materials in Vietnamese, Korean, Thai and Amharic, which is spoken in Ethiopia, based on the report's population study.
"The County Commissioners should also work with the registrar's office in getting an estimated cost to implement a three-year program from 2024-2027 that includes staff, translation, and updating voting machines to include Chinese characters," Ramos wrote in the letter.
Additionally, they are asking for the county to begin the election material translation process by 2024. For this upcoming election, other alternative resources will be provided by the Asian Community Development Council.
"There were five different versions of this postcard [voter guide] that were sent out to multilingual households in this recent primary election; talking about postage on the ballot, where to drop it off and how you can make sure that your vote counts for the primary," said Amy Koo, assistant director of outreach at the Asian Community Development Council.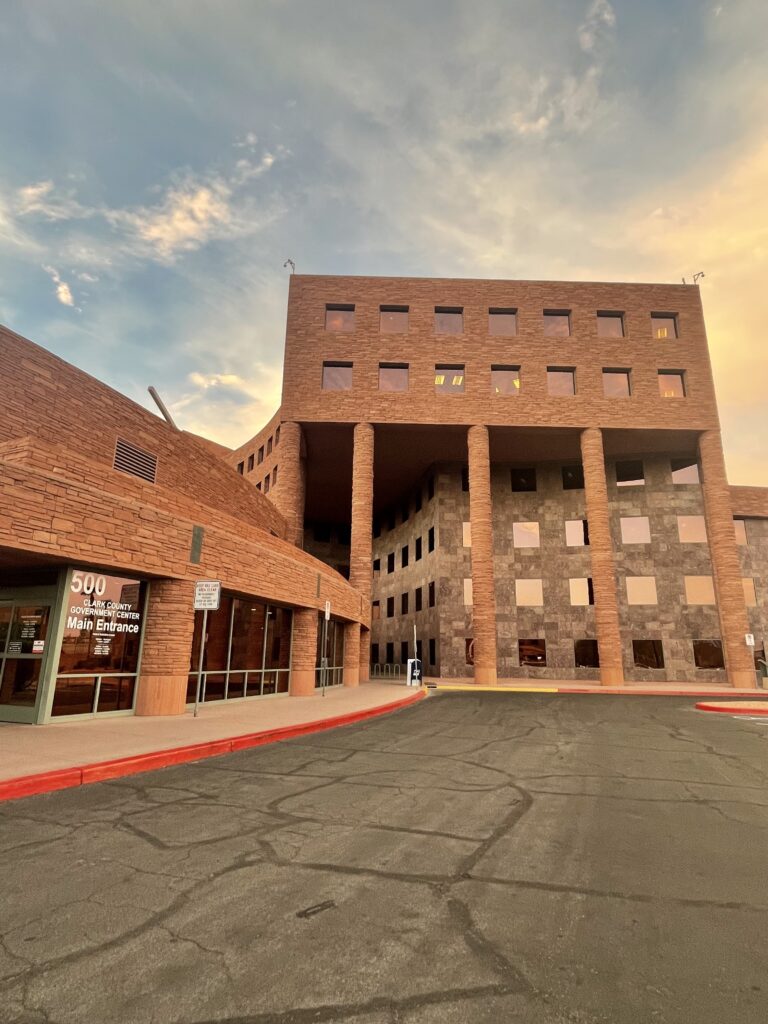 The Silver State ranks as the third most diverse state in the nation
According to the report, nearly half a million Nevadans, or 441,675 people, who are over the age of 18 reported speaking a language besides English, and an estimated 125,413 Nevadans over the age of 18 don't speak English very well. Overall, Nevada ranks as the third most-diverse state in the nation with the fourth-largest population of Asian and Pacific Islander residents, according to the 2020 census.
In Nevada's rural areas, election language barriers are also an issue.
Thirteen of the 15 rural counties in Nevada have more than 3 percent of those 18 years and older who speak Spanish.
In 2018, a request was filed in Elko County, where almost 25 percent of the population is Hispanic, for county officials to provide election material in Spanish. However, their request was rejected by the Elko County Commission.
In Nye County, where Tonopah and Pahrump are located, the Native language of Shoshone is required in election materials based on last year's language determinations. But Shoshone is not a written language – meaning that a tribal elder from the Duckwater Shoshone Tribe of the Duckwater Reservation will translate materials orally when needed.
For now, the organizations will continue their work of sending out materials and voter guides in various languages for this upcoming election. The AAPICC will also look further into the issue and discuss it in their next meeting. But activists say that the organization can only do so much without government funding while trying to make elections accessible across languages.
"This responsibility falls on legislators, it falls on folks that are public administrators – to have an inclusive mind and being open to hearing from the community versus just acting … based upon what they think is best without input from the community," said Ramos.
Clark County residents 5 and older who speak a language besides English according to 2009 through 2013 American Community Survey Data
Source: U.S. Census Bureau: "Detailed Languages Spoken at Home and Ability to Speak English for the Population 5 years and Over: 2009-2013"
Featured Videos
Comment Policy (updated 4/20/2021): Please keep your comments civil. We reserve the right to delete comments or ban users who engage in personal attacks, use an excess of profanity, make verifiably false statements or are otherwise nasty. Comments that contain links must be approved by admin.