Advocates: Nevada inmates on hunger strike to protest food quality, prison conditions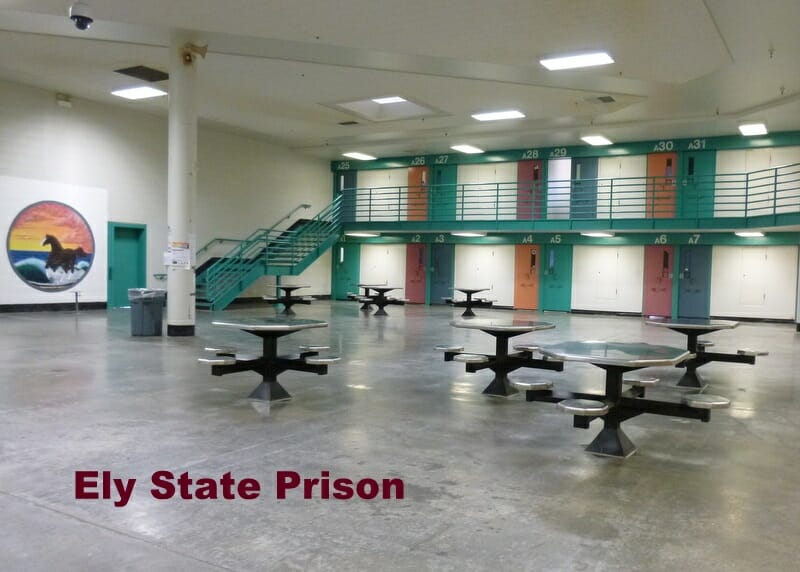 Prisoners at Ely State Prison kicked off a hunger strike that advocates say is meant to protest inadequate food portions and caps on commissary purchases, as well as alleged correctional abuse and extreme lockdown conditions stemming from pandemic-related issues.
The strike, which began on Dec. 1, includes 39 prisoners who sometimes eat and then return to the hunger strike, according to prison officials, but advocates say they expect more people in facilities across the state will join.
"That number fluctuates daily, as some offenders will receive food one day, then return to the strike the following day," Teri Vance, the public information officer at Nevada Department of Corrections (NDOC), said in a statement.
Inmates at NDOC go to the chow hall twice a day (unless they're at maximum-security prisons, where they receive food trays directly) — once at 5 a.m., when they are served breakfast and given a sack for lunch that advocates said includes peanut butter, bread and "moldy fruit." At 2 p.m., they go back for a hot meal for dinner.
Inmates can eat in their cells if they have food purchased from Access Securepak or the commissary, where one pack of ramen ranges in price from 75 cents to $2.80, meat packages ranging in size from three to eight ounces are $3.05 to $7.55, and three ounces of ground coffee is $3.45 to $4.95, according to the vendor's website.
"We hear repeatedly from High Desert State Prison, that food service workers will [control] food trays, especially in protective custody … [and some people] will get no food on their tray or they'll get just the apple on their tray because somebody took their main serving of food and it was given to somebody else," said Jodi Hocking, leader of the nonprofit Return Strong, which advocates for prisoners. "So [food] becomes this prison politics issue."
In an email, prison leaders said they take the health and welfare of the offenders seriously and are working to resolve the concerns of inmates. NDOC serves approximately 10,000 inmates throughout the state.
Advocates hope state leaders, such as Gov. Steve Sisolak or Gov.-elect Joe Lombardo, will intervene, and prison officials said they will monitor the weight and health of participating prisoners and will not force-feed anyone.
"Food is made available daily to all participants," Vance said in a press release. "NDOC is auditing portion sizes at all facilities throughout the state and reviewing the contract with the current food vendor."
Vance also said prison officials are reviewing additional complaints.
Prisoners at NDOC are not only demanding an end to restrictions on food purchases, such as $100 bi-weekly caps on food commissary purchases, but are also seeking support from authorities to address health care and safety inequities, end extended solitary confinement, and intervene in correctional abuse, Hocking said.
Hocking said she first heard about hunger strikes in July because of "horrible conditions" such as 23-hour lockdowns at times during the pandemic, as well as solitary confinement that was extended for inmates waiting for disciplinary programming to become available. Staffing shortages make programming scarce.
"[These issues] exist across the state," she said. "It's just that Ely [State Prison] is always worse than everywhere else because of its location."
Hocking said the conditions inmates are protesting are a statewide concern regarding the contract with prison and jail food vendor Aramark, which also provides a variety of businesses with uniforms and facilities operations. The firm brings in about $16 billion in annual revenue. The company has faced more than 200 lawsuits from prisoners nationwide since 2013. Aramark did not immediately respond to a request for comment on Tuesday.
During an interview Tuesday morning, Hocking said she was receiving emails from families of crime victims who were pushing back on Return Strong's advocacy work for inmates.
"If you're not living it, it's really hard to understand," she said.
The strike has occurred as NDOC is grappling with a 32 percent staffing shortage.
Hocking said participants are also protesting to end retaliation for filing grievances for correctional and administrative abuse at Ely State Prison and other facilities in Nevada, for things such as "beat up rooms" where no cameras are present, and group punishment to address individual inmates, which leads to "indefinite lockdown status, and progressively restricting programming and privileges."
"Staffing cannot be used as a reason to not meet Eighth Amendment constitutional rights," Hocking said.
When asked about "beat up rooms," William Quenga, the leader of Silver State Industries, which manages prison workforce contracts, said he has not received information about it and will look into the allegations.
Advocates said that since an inmate escaped from Southern Desert Correctional Facility this fall, extended lockdowns have been imposed across state prisons, which cuts off inmate access to rehabilitative and religious programming.
"Truthfully, we have rumblings that it's very likely that, as word gets out, you're gonna start to see people join statewide because we've already had people contacting us [about joining the strike]," Hocking said.
Return Strong leaders said they are holding two vigils in support of the striking prisoners' cause next weekend — one in Reno and the other in Las Vegas.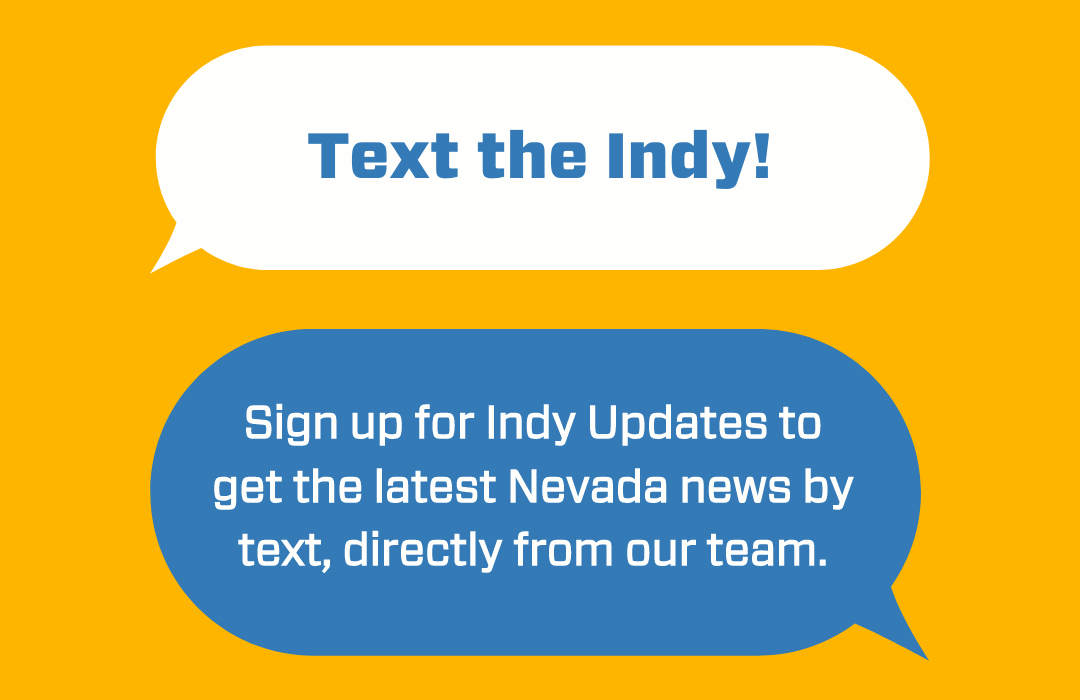 Featured Videos