After Congress extends subsidies, officials urge Nevadans to get health insurance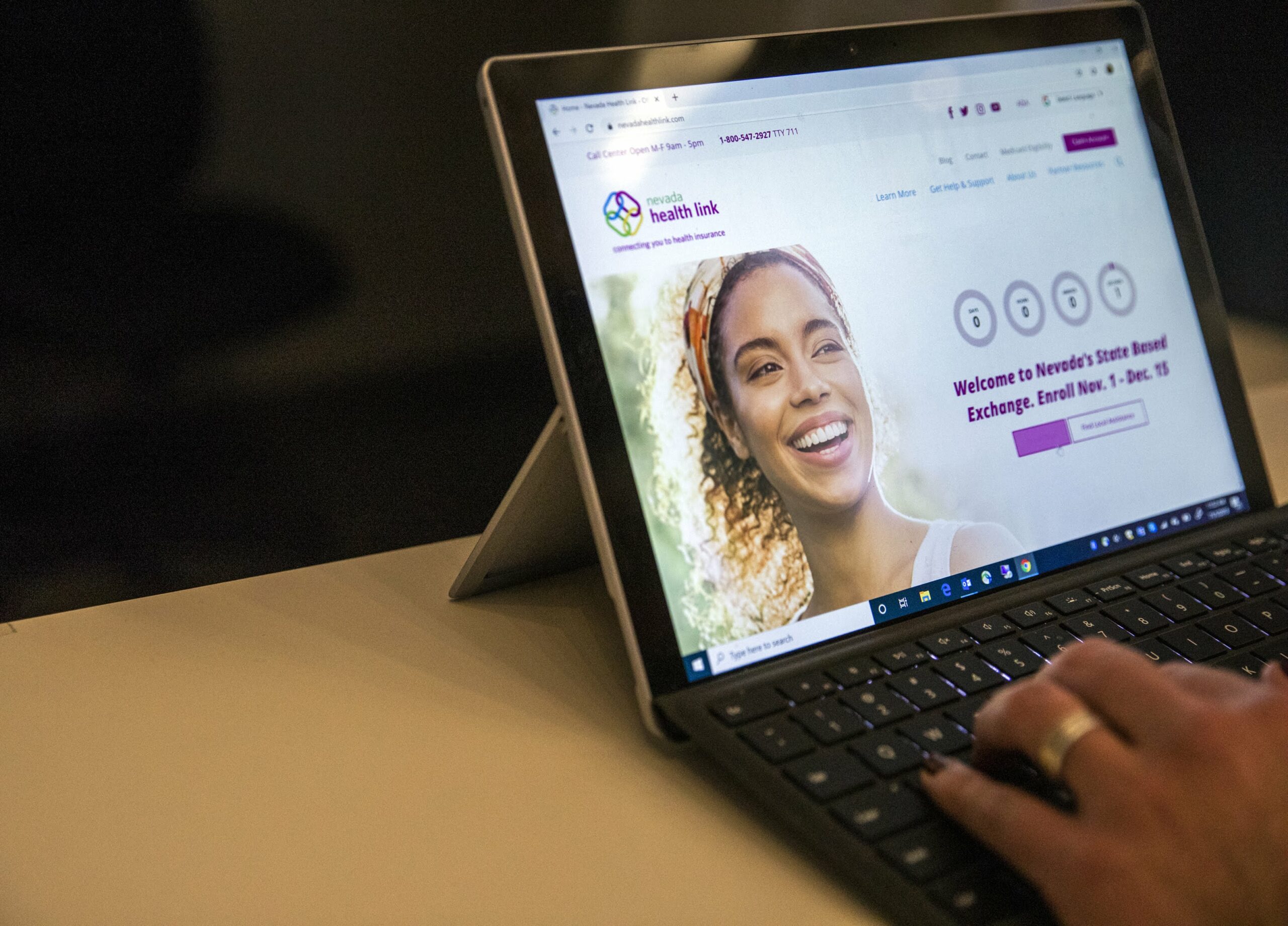 State officials are urging Nevadans to take advantage of low-cost health insurance plans available on the marketplace created through Obamacare, touting a multi-year extension of government subsidies approved over the summer through the Inflation Reduction Act.
The American Rescue Plan approved in 2021 extended government subsidies that reduce the cost of health care on "exchanges" created through the Affordable Care Act. But those resources would have ended on Dec. 31 had the Inflation Reduction Act not passed in August and extended the subsidies through 2025.
"Having access to high quality affordable health care is transformative for families, for communities," said Dr. Jeffrey Reynoso, a regional director with the U.S. Department of Health and Human Services, at a virtual press conference on Monday that featured officials from Nevada Health Link, the state's exchange.
Nevada Health Link is a state-funded agency, or an insurance market, made up of 700 brokerages that offer coverage to people who are not receiving employer-sponsored health insurance, and do not qualify for Medicare or Medicaid. More than 900,000 Nevadans are enrolled in Medicaid, which serves low-income residents, and more than half a million Nevadans are enrolled in Medicare, which serves older residents.
The marketplace set a record number of 101,000 enrollees in 2022, a 25 percent increase compared to 2021. National leaders are also working on "closing the gap" in health care after minority groups increased enrollment into the health care marketplace this year.
An October report from the agency showed "major gains" for coverage among Black, Latino and American Indian / Alaskan Native enrollees, with a 49 percent increase among Black enrollees from 2020, a 50 percent increase among Latino enrollees from 2020, and a 32 percent increase among American Indian and Alaska Native enrollees.
In 2022, 90 percent of Nevada Health Link enrollees received government subsidies that lowered the cost of their monthly health insurance plans, and at least half of the plans were less than $100 a month. According to a press release from the U.S. Department of Health and Human Services, savings for an average middle class family of four in Nevada were $4,494 on their yearly premiums through Nevada Health Link.
"Americans facing illness should never have to worry about how they're going to pay for their treatment, or face a choice between buying life saving medications and putting food on the table, especially during this holiday season," Reynoso said.
There are more than 160 "quality" plans available that are $10 or less a month, said Reynoso.
In Nevada, residents have from now until Jan. 15 to enroll in the 2023 Affordable Care Act Marketplace health insurance program. Nevadans can also enroll by Dec. 31 and receive coverage all of next year that would start on Jan. 1, 2023.
After Jan. 15, open enrollment will close and to get access to coverage, residents would have to demonstrate a qualifying life event, such as a marriage, birth or loss of health insurance.
"Everyone's life circumstances are unique and how much you save will vary from household to household," Reynoso said.
Leaders at Nevada Health Link encouraged people, even if they are already signed up, to see if they qualify for more savings following the passage of the Inflation Reduction Act, which provided health care subsidies and financial assistance to those who qualify.
Plans are based on individual circumstances, family size, income, ZIP code and more. To sign up, residents can visit the Nevada Health Link website and receive free assistance to narrow down a program that fits their needs.
"If you've shopped in the past and it's been a while, we recommend jumping back on there and seeing what's available to you so far this year," said Katie Charleson, a spokesperson for Nevada Health Link.
Jason Karsh, a marketer and photographer who has used Nevada Health Link for several years, said it has helped him stay in his line of work because he does not have to rely on an employer for health care coverage.
He said the process is easy, affordable and flexible and that he has worked with the same insurance broker for a few years. Karsh encouraged listeners to get assistance when choosing a plan because there are many options to choose from.
"I can only sing its praises," he said, "because it allows me to do what I do, which is … work for myself."
He said the extension of the tax credits are not only helpful to families because of savings but that it allows families to feel secure because they are able to plan ahead and understand what their bills will look like.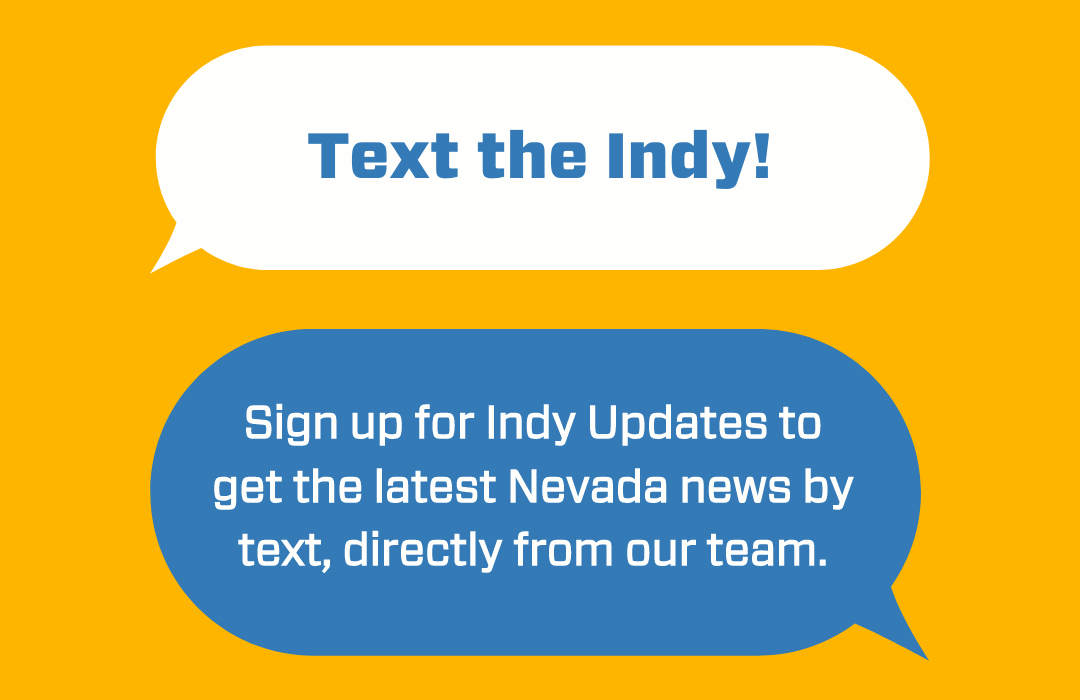 Featured Videos
Comment Policy (updated 4/20/2021): Please keep your comments civil. We reserve the right to delete comments or ban users who engage in personal attacks, use an excess of profanity, make verifiably false statements or are otherwise nasty. Comments that contain links must be approved by admin.