After fires, City of Las Vegas plans motel, apartment registry and inspection program
Less than two months after the Alpine Motel Apartments fire killed six people and revealed gaps in the city's inspection processes, Mayor Carolyn Goodman asked for a report on another major apartment fire in the city.
Deputy Chief of Fire and Rescue Robert Nolan offered details during a Wednesday City Council meeting about a fire that broke out in the Lantana Apartments on West Charleston Boulevard on Tuesday afternoon. Several people had to be relocated and one of the apartment buildings was "completely burned," but there were no injuries in the accident.
"We know that to be an accidental fire," Nolan told councilmembers. "That apartment building has had fires before, almost always involving windy days with people smoking on their balconies … I have my apartment team refocusing their efforts to rehabilitate that building."
Nolan's update came after Robert Summerfield, director of the city's planning department, introduced a draft of a Multifamily Residential Rental Registry and Inspection Program to "improve current practices" in preventing fires. The proposed program aims to ensure compliance with Las Vegas fire safety code by implementing more regular inspections of smoke detectors, fire alarms and exits.
The proposed, citywide program would involve mandatory inspections every five years and would require a registration fee for 64,000 identified multifamily residential units in the city, including fourplexes and hotel and motel buildings.
Tom Perrigo, the city's executive director of community development, said that the proposed program was a shift from prior years in which inspections were "mostly complaint-driven and mostly reactive."
The Lantana fire comes after the Alpine fire downtown, which took six lives and injured 13 people on Dec. 21. On Wednesday, Perrigo detailed action taken by Fire Prevention and Code Enforcement divisions after the Alpine fire.
"Staff conducted inspections of the Alpine motel and subsequently issued a notice and order for repairs, and put the building owner on notice that the building could not be reoccupied until all repairs were made," Perrigo told the council.
Perrigo added that the divisions had conducted an "exterior evaluation" of other buildings owned by the same owner as the Alpine motel, and issued a similar notice to those buildings. He explained that, without the owner's consent, staff could not lawfully enter the private properties, several of which have been identified in Las Vegas and in North Las Vegas.
The Alpine fire was attributed to several fire code violations including the absence of smoke detectors and fire alarms. The residential motel had not had a fire inspection in two years at the time the lethal fire broke out.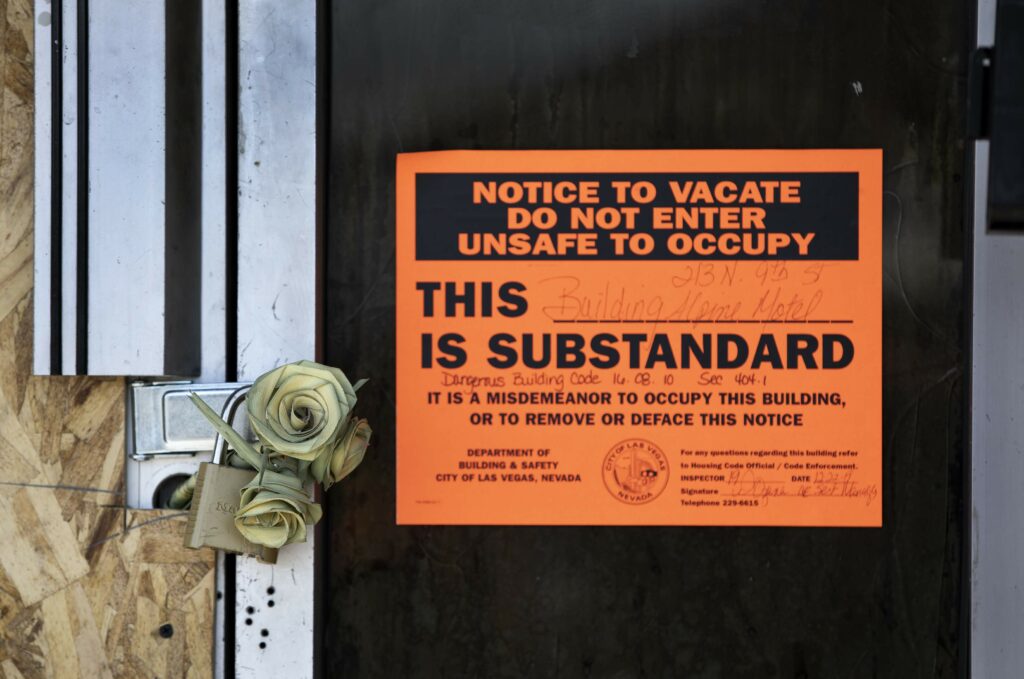 According to city estimates, 78 percent (about 50,000) of identified multifamily residential units in the city were built before 1993. Officials emphasized that units built before 1993, which is the year before fire sprinklers were mandated, constitute the majority of fire incidents and code violations and that downtown and surrounding neighborhoods contained the majority of these older units.
The proposed inspection program will require existing properties to complete an inspection in the first five years of the program starting. Residential properties that are "newly-built" or renovated during the first five years of the program will be required to register after receiving a Certificate of Occupancy and would have to complete inspection within five years of that.
The program registry will keep track of property specifications such as the number of units and owners' contact information to ensure that inspections are made every five years in all identified units.
For buildings already required by their insurance to do inspections, he said that those properties could just submit their usual inspection to the city, "provided that it meets [they city's] criteria."
City Manager Scott Adams explained that the city would have "limited ability to get into residential units," and so would need a contractor to work with the properties. Summerfield did not have an estimate of what it would cost for the city to hire third-party contractors for inspections.
"We're balancing trying to remain budget neutral while not having a fee that would have a negative impact on people's rents," Summerfield said of the proposed inspection program.
Perrigo estimated that a per-unit fee of about $10 would allow the divisions to "focus our staff on those high-risk buildings."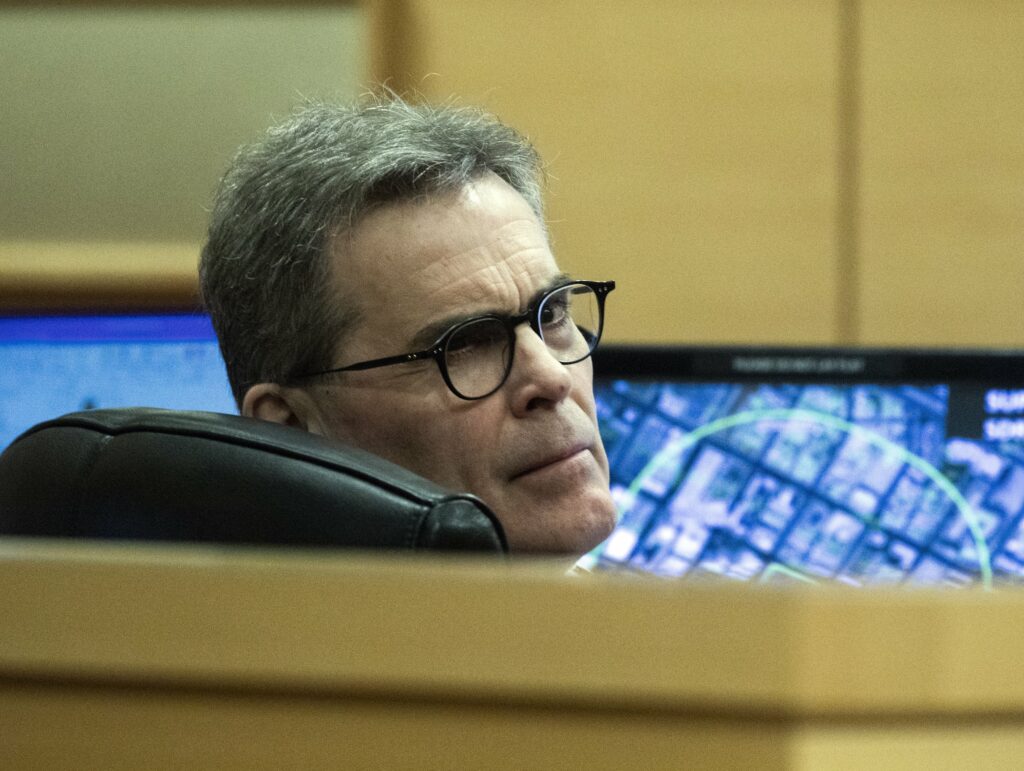 Summerfield said that buildings with ongoing, unresolved code violations, penalties will escalate.
"We want to make it as low-burden and low-cost to the business, particularly those that operate in accordance with all of the requirements, and then increasingly costly for those [that] don't," Summerfield said.
In the most extreme cases that pose a safety hazard and require "abatement" action, the city would resort to placing a lien against the property. City spokesman Jace Radke said that those are the cases in which the city has to hire a contractor to correct a code issue, and are more common in vacant properties, where the city sometimes has to hire demolition crews if property owners are not responsive.
"Under a separate program we are still looking at any vacant properties. Those property owners are obligated to register with us," Summerfield said.
Summerfield projects that the city will be able to introduce an ordinance in March to make the program mandatory. Prior to that, the department will send mailers to residential property owners to notify them of voluntary information sessions to be held at City Hall in February and March, during which the public can comment on the proposed program before a final plan is submitted to the council.
Las Vegas Fire and Rescue reports that, since 2017, it has completed 5,311 inspections in 2,442 buildings and corrected a total of 6,901 fire code violations.