Ahead of 2024, conservative Spanish-language media network seeks inroads in Vegas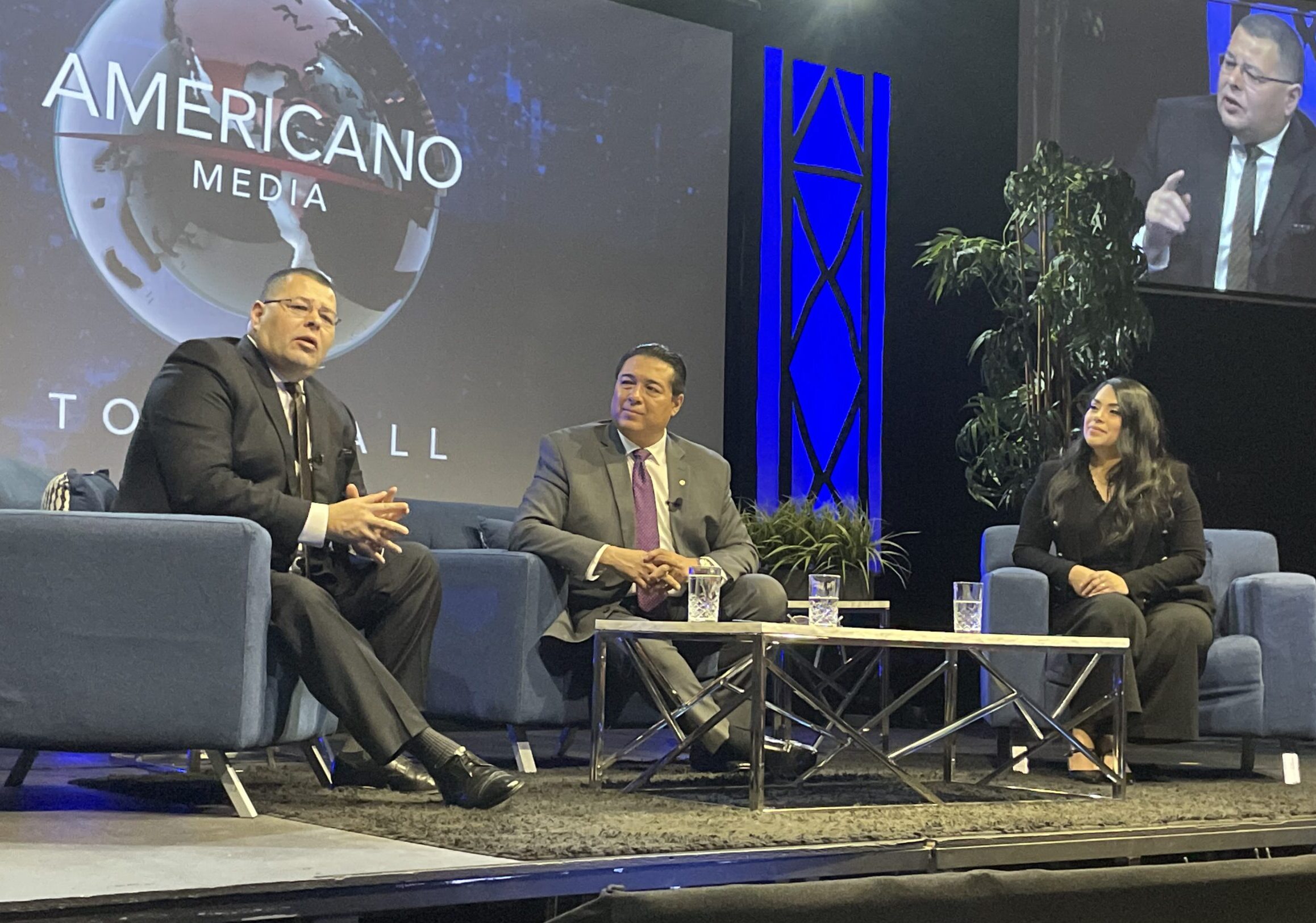 At an event in a Henderson church last week, Americano Media founder and CEO Ivan Garcia-Hidalgo told an audience of more than 100 people that Univision, Telemundo and CNN en Español, which dominate the Spanish news landscape, are "Marxists" that push "leftist agenda against traditional values" and "brainwash" viewers.
The event, conducted in Spanish and featuring former Rep. Mayra Flores (R-TX), was the first in a series of promotional town halls hosted by Americano in political battleground states, with a priority on densely populated, heavily Hispanic cities.
With 2022's underwhelming red wave in the rearview mirror, leaders at Americano, a new Spanish-language conservative news and commentary platform, are hoping to reach centrist or nonpartisan Latino voters — a crucial voting block in 2024, when Nevadans will have another shot at deciding a key Senate seat.
Americano Media launched last March with radio and video programming on multiple platforms, from digital, streaming services to satellite and local radio. Its aggressive expansion plans, per Politico, include hiring more than 80 Latino journalists and producers, launching a $20 million marketing campaign and setting up studios in Miami, Las Vegas and Washington D.C. with reporters covering 2024 campaigns.
Garcia-Hidalgo, who worked as a Hispanic surrogate for Donald Trump's 2020 campaign and has a lengthy resume of Republican party activism and work in the telecommunications industry, said his aspiration is for it to be akin to Fox News in Spanish.
"Americano was born because conservative Hispanics didn't have a dedicated media," Garcia-Hidalgo said in Spanish at the event. "And every day people attack us on social media, so that means that we are doing something right."
The network has close ties to former President Trump: Michael Caputo, who worked for Trump's 2016 presidential campaign, is the company's chief communications officer, and the panel event featured political commentator Jesus Marquez, a Las Vegas local who was part of the National Hispanic Advisory Board for Trump.
According to a January report by Politico, Americano Media has raised $18 million from three investors, and is projecting to generate another $30 to $50 million this spring and plans "to be on cable in every major battleground state ahead of the 2024 election, and in Puerto Rico in the coming weeks."
"Right now, if you are a conservative, a Republican, and appear in the media, they yell at you, they cover you up, they cut off your microphone… But if you are on the left, they let you say all the atrocities and lies that you want," Garcia-Hidalgo said, adding that one of his goals for Americano Media is to "put an end" to "imbalance" in media.
According to a 2016 survey by Pew Research Center, about three-quarters of U.S. Latinos get their news from internet sources and television every weekday. Compared with a decade prior, TV has diminished and the internet has grown in popularity.
Media Matters for America, a left-leaning media watchdog organization, wrote that Americano Media's hosts and reporters "reliably spread misinformation and extremism" in the programming, saying the network questions election integrity, attacks the LGBTQ community and spreads conspiracy theories.
Garcia-Hidalgo said Hispanics and Latinos have become an important asset in elections. Trump made gains among Hispanic voters in 2020, and despite losing the election, many like Garcia-Hidalgo see those gains as encouragement to lean into key issues important to most Latinos such as family, education and the economy in order to sway centrists or nonpartisan voters.
A September 2022 survey from Pew found that the majority of Latinos surveyed said that the Democratic Party cares about Latinos and works hard to earn their vote, but significantly fewer say the same of the Republican Party.
In Nevada, Democratic Sen. Catherine Cortez Masto's share of the Latino vote was closely aligned with what Democratic candidates have seen over the last few cycles, according to a preliminary, precinct-level analysis of the 2022 midterm election shared by Carlos Odio, co-founder of polling firm Equis Research. But in Florida, Odio said Republicans won the majority of the Hispanic vote — for the first time since 2006.
Last year, Pew Research also reported that an estimated 34.5 million Hispanic Americans were eligible to vote, which made Latinos the fastest-growing racial and ethnic group in the U.S. electorate. Another 2022 study, also by Pew Research, found that 17 percent of Latino voters wanted Trump to run for president in 2024.
Maribel Martinez, who attended the Tuesday event with her family, said she doesn't see herself as a liberal or conservative, but agreed with the message focused on values based on faith, culture and family.
"I think Americano Media is fine, because whether you agree or not, you can raise your voice and they say they will listen and talk with you," Martinez said. "Perhaps it allows individuals to think [more critically] for whom they want to vote … Most of the Hispanic community only knows of Univision and Telemundo. They are well-known and accessible, but having another news outlet might be good."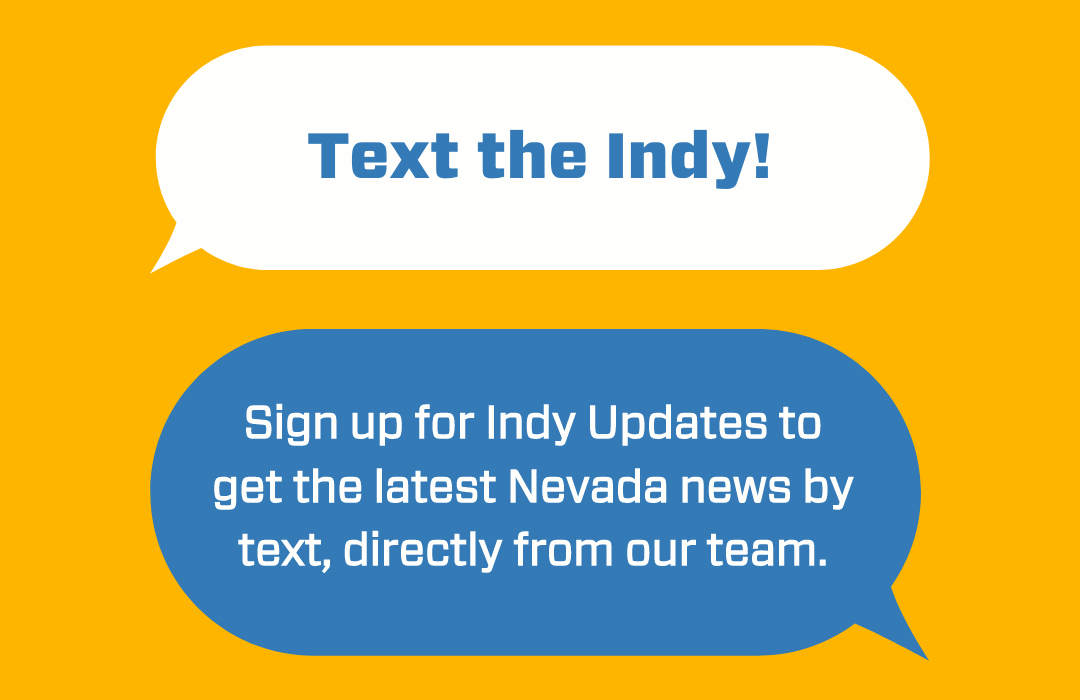 Featured Videos
Comment Policy (updated 4/20/2021): Please keep your comments civil. We reserve the right to delete comments or ban users who engage in personal attacks, use an excess of profanity, make verifiably false statements or are otherwise nasty. Comments that contain links must be approved by admin.