Al Gore wants Nevadans to sacrifice our desert for a poor solution to climate change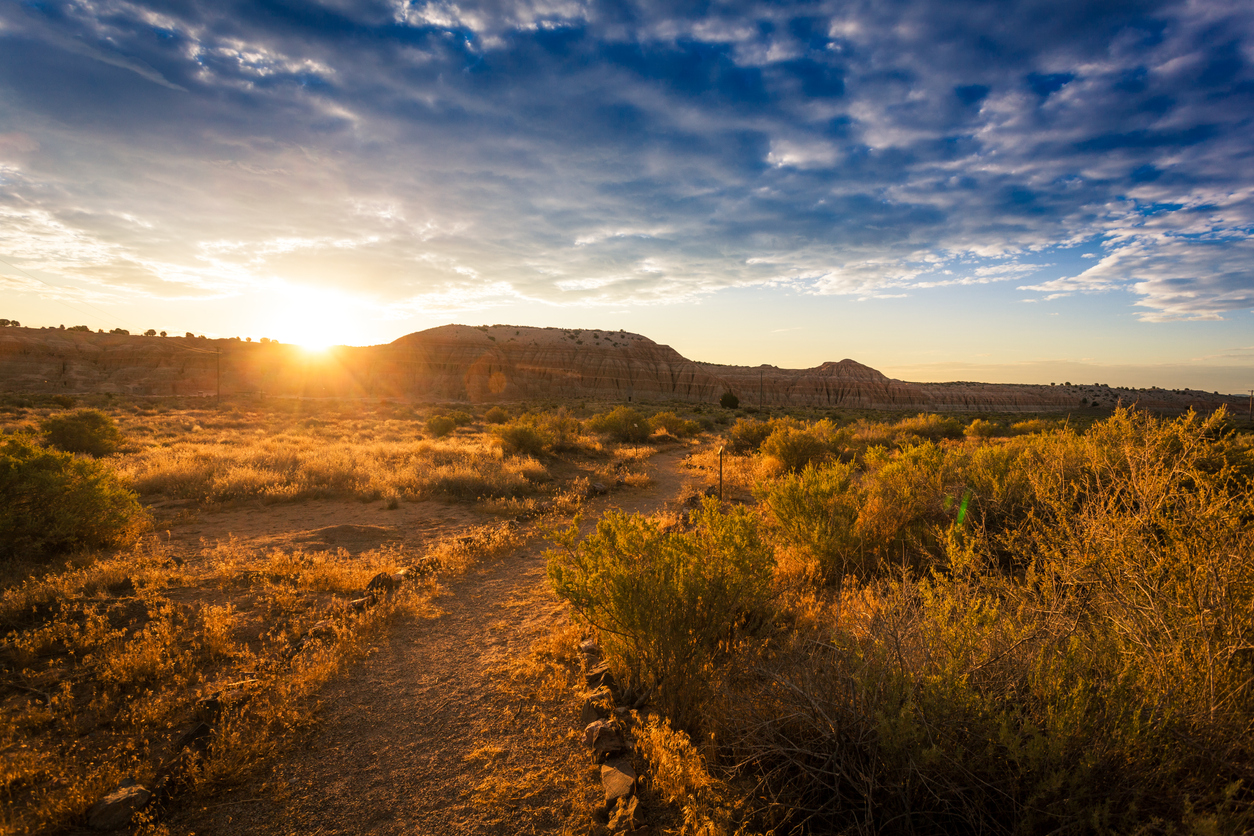 Al Gore came to Las Vegas recently with his organization Climate Reality Project to talk activists and policy makers into sacrificing Nevada's public lands, desert ecosystems — full of biodiversity and carbon sequestration and heat-cooling effects — for the electrification of our ever-growing energy demands.
Was there discussion at this event on how to make our society more sustainable outside of how we power the electric grid? Or is the primary interest of the group sustaining a growing demand for energy consumption in order to support growing economic development?
Electrification of our entire society under a business-as-usual approach will help ensure the collapse of our society and the global environment in the coming decades. At the end of the day, it is growth and the continuing of development over habitat, increasing pollution and the disruption of nature that is our greatest threat. Climate change is one of those symptoms, which we must address — but how we do that is everything.
In the 1972 MIT study "The Limits to Growth," a sharp collapse of human society was predicted by midcentury under models where industrial output continued to grow apace into the 21st century. Now, 50 years later, a study published at Harvard found those predictive models to be tracking accurately.
More recently, a letter to the United Nations from 100 scientists, researchers, teachers and experts from 27 different countries was published that included signatories such as Peter Kalmus, a NASA climate scientist, calling the U.N.'s sustainability goals "systemic greenwashing." Their letter should be copied to Al Gore and the attendees of his conference. It said, in part:
"Before now, it may have been convenient for politicians, bureaucrats and people in the organisations they fund, to maintain an upbeat message that more technology, capital and management will solve both poverty and environmental destruction.
"However, the evidence from the UN's own reports show clearly that is merely a convenient myth, and that billions of people would be better served by more sober analysis of the worsening situation.
"We publicly call on the UN to drop the redundant and unhelpful ideology of Sustainable Development,..."
The letter calls on the world to move towards plans of local resilience and "de-growth of wealthy economies".
In a statement to the Independent, one of the authors of this letter, Dr. Bendell, stated:
The world can't separate resource use and pollution from economic growth enough to stave off catastrophic environmental disaster. Specifically, he cited electrifying global infrastructure, a goal of many climate activists in order to reduce reliance on fossil fuels. He explained that "doing so would require a lot of natural resources — resources that we may not have. The implication, then, is that wealthy countries and individuals need to reduce their consumption.
In the same article, Dr. Kalmus added:
"If governments keep heedlessly pursuing exponential economic growth at any cost - which empirically clearly requires growth in resources and pollution, including greenhouse gases - we will eventually collapse just like any other species."
One only needs to look at the plan for Nevada — to potentially decimate hundreds of thousands of acres of undisturbed ecosystems in every basin from Reno to Las Vegas and from Ely to Reno, for utility-scale solar panels, other renewable infrastructure and mining — to see how right Dr. Kalmus is.
The Nevada Independent story on the event mentioned the heat-island effect that makes summers even hotter in Las Vegas, as the participants of the Climate Reality Project discussed the social justice elements of climate action. 
Did anyone at this event ask how surrounding Las Vegas on all sides with black solar panels that replace cooling vegetation will affect the heat-island effect in Las Vegas? One of the reasons we have a heat-island effect in the city is because of dark surfaces and lack of vegetation. Does this somehow not apply to solar arrays that scrape the desert down to nothing?
Or how about air quality when desert soils turn to dust and blow around into our valley? Currently the extinction rate of species is 1,000 times the background rate as we rip apart more and more ecosystems worldwide to maintain our economic growth, which in reality is just growing wealth that benefits only a few.
The scientists who wrote the letter to the U.N. mentioned focusing on resilience and degrowth with a sober analysis of the situation. But you won't hear that discussed at any Al Gore event because "politicians, bureaucrats and people in the organisations they fund" are occupied with maintaining the power and wealth of the ruling elite, who are primarily interested in exploiting people and planet.
I have no doubt that many well-intentioned people have been in the Al Gore parade, and I'll include myself for the better part of a decade as a political organizer. That's the fault of the people who decided that the message ought to be the one that served them rather than a message rooted in the reality of our situation.
Instead of being defensive of that message because you have identified with other ideas for so long, now is the time to use critical analysis. Are the 100 scientists in the letter above wrong? Or is Al Gore? Rather than caring about our allegiances to political parties or organizations, or our net worth, we ought to care about our allegiance to a livable planet.
I've made my choice.
Justin McAffee is an environmentalist, photographer and filmmaker in Las Vegas. His film work on the destruction of desert habitat can be found at DesertApocalypse.com.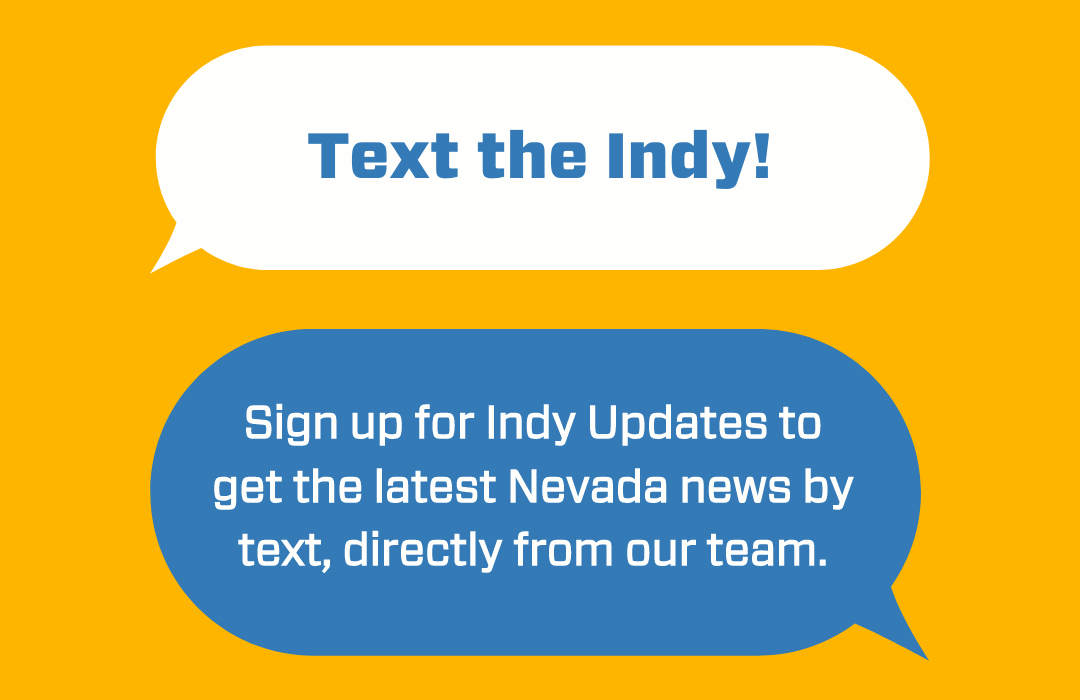 Featured Videos