Alert: Right-wing violence in Nevada is a real thing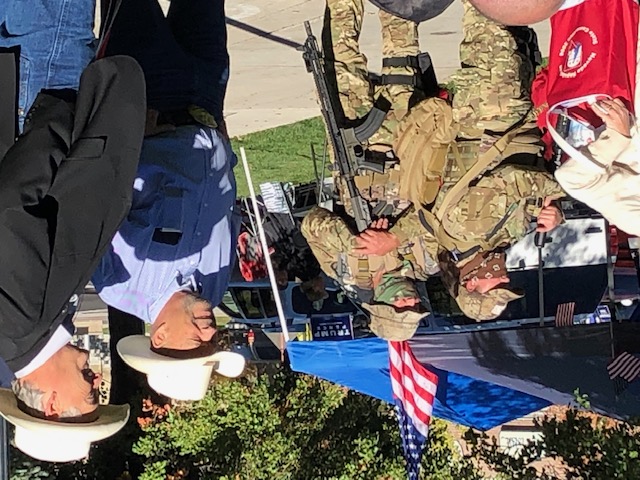 With just a few days left before Election Day, and early voting already underway, Nevada faces a threat from armed, far-right militia groups.
Go to almost any rally for Black Lives Matter in Reno, Carson City or even tiny Minden, and you will see a counter-protest of militia members dressed in camo and brandishing AR-15-style long guns. You'll see insignias for the Proud Boys, the Three Percenters and sometimes the Hawaiian-shirt-and-ammo uniform of the Boogaloo Bois.
Worse yet,  Nevada Republicans are egging them on.  Just last Saturday, two top Republicans in the state legislature -- James Settelmeyer, the Senate minority leader, and Jim Wheeler, the Assembly minority leader -- hobnobbed with militia leaders at a "Take Nevada Back" rally in Carson City.
It would be a mistake to write these off as harmless fringe groups. The FBI and Michigan authorities have now arrested 14 militia members on charges of plotting to kidnap and perhaps kill Gov. Gretchen Whitmer, among other schemes. Back in May, three members of the Boogaloo Bois were arrested in Las Vegas on charges of plotting to toss Molotov cocktails at a Black Lives Matter Rally.
In a new white paper, The Danger Within: Right-Wing Violence in Nevada, we and our colleagues at three nonpartisan organizations argue that the danger in Nevada will be especially high immediately before and right after Election Day on Nov. 3.
The paper, which offers both a history of right-wing violence in Nevada and a roadmap to groups that are active here right now, was a collaboration of the Progressive Leadership Alliance of Nevada (PLAN), Indivisible Northern Nevada and Political Research Associates, a think-tank that studies right-wing extremist groups.
President Trump and the GOP have openly encouraged these groups. It's not just that Trump famously refused to denounce the Proud Boys at his first debate, telling them instead to "stand back and stand by" — which literally inspired a new slogan for Proud Boy T-shirts.
What's more dangerous, however, is that Trump has encouraged people to think that the election process itself is a fraud and that the results shouldn't be respected. "RIGGED 2020 ELECTION: MILLIONS OF MAIL-IN BALLOTS WILL BE PRINTED BY FOREIGN COUNTRIES, AND OTHERS," he tweeted in one of his many baseless attacks. "IT WILL BE THE SCANDAL OF OUR TIMES." The Trump campaign has repeatedly sued Nevada over its mail-in ballot law.
That plays right into the narratives of many far-right groups, which preach about refusing to obey "unconstitutional" orders and push back against "tyranny." Oath Keepers, which purports to be a law-abiding group of current and former members of the military and law enforcement, declares that part of its mission is to organize and train members to refuse to obey "unconstitutional orders."
The Three Percenters and Nevada Light Foot Militia spout a similar credo. Here's what a Nevada member of both groups, who calls himself "Mastadon," posted on Mymilitia.com last year:
"I'm basically wondering what will happen when the day comes, and it will come, when we need to take up arms in an aggressive way… What I'm talking about is direct lethal action. Of course, only in foreseeable extreme circumstances." He then describes those circumstances as "civil war" and "WROL" or "without rule of law."
In other words, many militia groups believe that it's appropriate to take the law into their own hands if they believe the government itself is in some way illegitimate. And since these groups are passionate supporters of President Trump, who loudly predicts that the election will be "rigged" and sued Nevada, there's a risk that they will indeed take up arms if the president contests his defeat at the polls.
Nevada has a long history with far-right violence and White supremacy, which are closely related. We had "sundown" towns that barred Blacks and Native Americans after 6 p.m. We've had skinhead and neo-Nazi murders and a long list of both attempted and completed bombings of government buildings. Cliven Bundy summoned militia groups to his ranch in Bunkerville in his 2014 armed standoff against the Bureau of Land Management. Bundy's son Ammon and Nevada militia members took part in the 2015 armed occupation at the Malheur National Wildlife Refuge in Oregon.
For a glimpse of their mindset, take a look at this short interview we conducted with a foul-mouthed, hate-spewing Three Percenter named Corey Lequieu. He was sentenced to 30 months in federal prison for his role in the Malheur occupation, and he now makes regular appearances in full camo at progressive rallies around northern Nevada. One of us, Ed, talked to him in Minden. (Parental guidance suggested.)
Even if right-wing militias don't embark on a second civil war if Trump loses, they pose other risks. They could show up at polling places and try to intimidate voters. They could also try to generate enough outrage to provoke a violent incident, which conservatives could then blame on "radical leftists."
Everybody in Nevada should be on guard. Ordinary citizens should report suspicious activity, especially if it's near polling stations, to election officials, the police and perhaps to watchdog groups like Protect the Vote. Public officials and law enforcement agencies should make more aggressive use of the state's existing laws against private militias and voter intimidation. Elected officials from both parties must speak out forcefully against far right extremism.
Last but not least, we should all be on guard against disinformation and false narratives. If violence does erupt, don't reflexively blame it on "antifa" or Black Lives Matter protestors. It may be coming from a Three Percenter who lives next door.
Edmund L. Andrews, a former correspondent for The New York Times, lives in Zephyr Cove, NV. Bob Fulkerson is co-founder and now director of development of the Progressive Leadership Alliance of Nevada.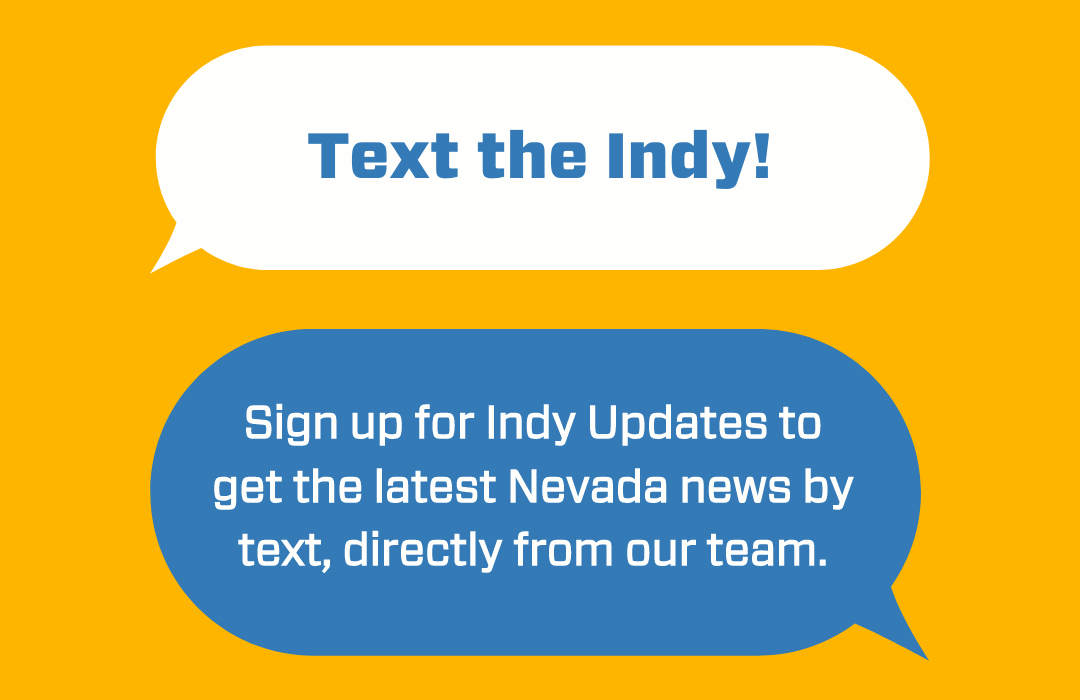 Featured Videos