Amid brutal fire season, inmate firefighters see obstacles, wages described as 'a form of enslavement'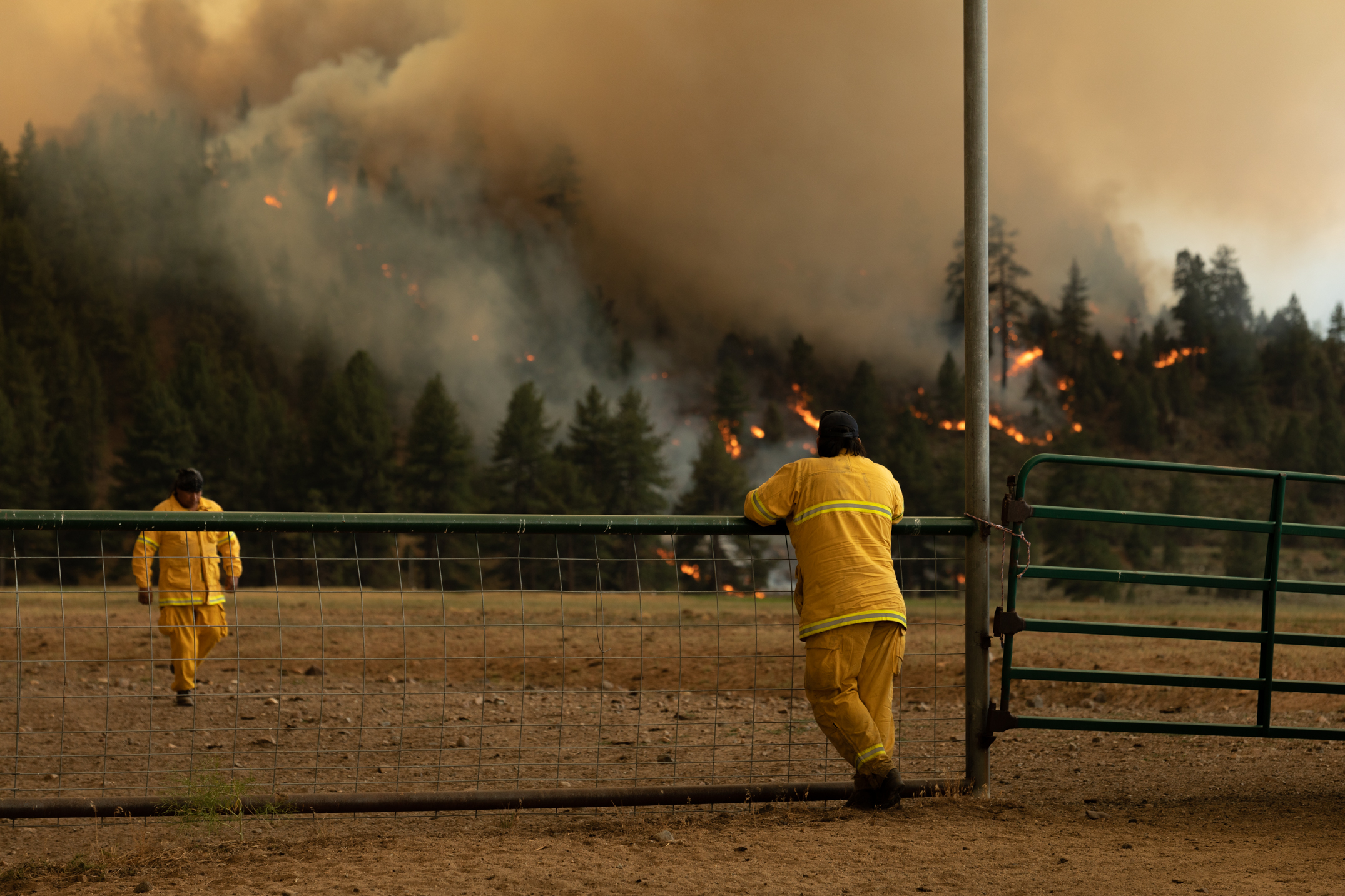 On the heels of a smoky summer, Northern Nevada is finally seeing blue skies and some control over rampant blazes. But for their work helping keep forest fires at bay, inmate firefighters are still paid well below the federal minimum wage, something state officials have said they want to change.
In an Executive Branch Audit Committee meeting in June, then-Lt. Gov. Kate Marshall said she believed the current rate of pay, $24 per day of work, was "a form of enslavement." Attorney General Aaron Ford echoed the sentiment and said the subminimum wage and work required of incarcerated firefighters reminded him of "convict leasing," a system of forced labor historically practiced on Black men in the American South that survives in some places today.
Leaders at the Nevada Division of Forestry said they're working on a small increase to wages, but a substantial increase isn't feasible until the state creates a new budget with more funding for the program.
Mike Osborn — spokesperson for the Nevada Department of Conservation and Natural Resources — said the state Division of Forestry employs 74 conservation crew supervisors who train 740 inmates, 185 of whom are assigned to fight fires. The program was initially designed in the 1950s to help incarcerated people transition back into society by providing them with paid, skilled work leading up to their release.
For fighting wildland fires, on top of the $24 per day, inmates can earn a sentence reduction of up to 45 days based on the time that they work. They can earn 15 more days if they choose to receive training based on national firefighting standards, with opportunities for future employment. In comparison, state-employed firefighters earn in an hour of training what inmates earn for an entire day of work.
Only incarcerated people in minimum security facilities and within two years of release are eligible for the work. Personnel numbers have remained relatively stable despite worsening fires in recent years, according to State Forester Kacey KC.
Incarcerated crews make up about 30 percent of the division's fire response capacity. Combined with local, state, and federal government and contract workers, those crews are 1 percent of all firefighting forces in Nevada, Osborn said.
KC added that the Division of Forestry has been working on a proposal to increase inmate wages across the board and expand some benefits, such as time off sentences. But she said that hinges on the next budget that the state passes, and isn't immediately resolvable.
Marshall suggested that the department should request more funds for their work if it means inmates would be paid more.
"If the forestry division is saying that they don't have the money to do proper firefighting programs," Marshall said in an interview with The Nevada Independent, "then I think that there are numerous ways right now where we have a lot of money coming into the state to turn around and apply for that money and make sure that we are properly funding them."
In the audit meeting, Marshall also raised concerns that inmates who finish their sentence face a number of obstacles to becoming employed to do the firefighting work they trained for. She pointed out that the forestry division had only recently hired one formerly incarcerated individual for firefighting work.
"They may not be able to clear their record, and so therefore may not be able to work on a firefighting line, because they have a record; they may not be able to get a license," Marshall said at the audit meeting. "There are things that we can do — expedited expungement, the ability to leave your county to work fire lines."
KC said the forestry department had so far hired two individuals out of the inmate training program. The Division of Forestry said they do not have more specific numbers on how many people from the program went on to work for firefighting forces following their release, citing a "do not fraternize" policy with the Department of Corrections.
"Inmates are able to apply directly with state, federal, and contract wildland fire crews upon release and have been successfully hired on multiple occasions," Osborn said in a statement to The Nevada Independent.
Marshall also referenced new legislation from California designed to strengthen the career pipeline and said similar policies could empower Nevadans who have served their time. California's law cleared the way to future employment for incarcerated people pursuing firefighting careers upon their release, expunging records to limit restrictions applicants might otherwise face.
The Department of Corrections did not reply to multiple requests for comment on its collaboration with the Division of Forestry and responsibilities running the program.
Marshall said she wants to see another audit conducted on what a wage increase would look like and how to best make it happen. An audit would have to be directed by Gov. Steve Sisolak's office; it is unclear whether there are plans for such an audit.
The governor's office did not reply to multiple requests for comment on whether a second audit looking into increasing wages is being planned or currently underway.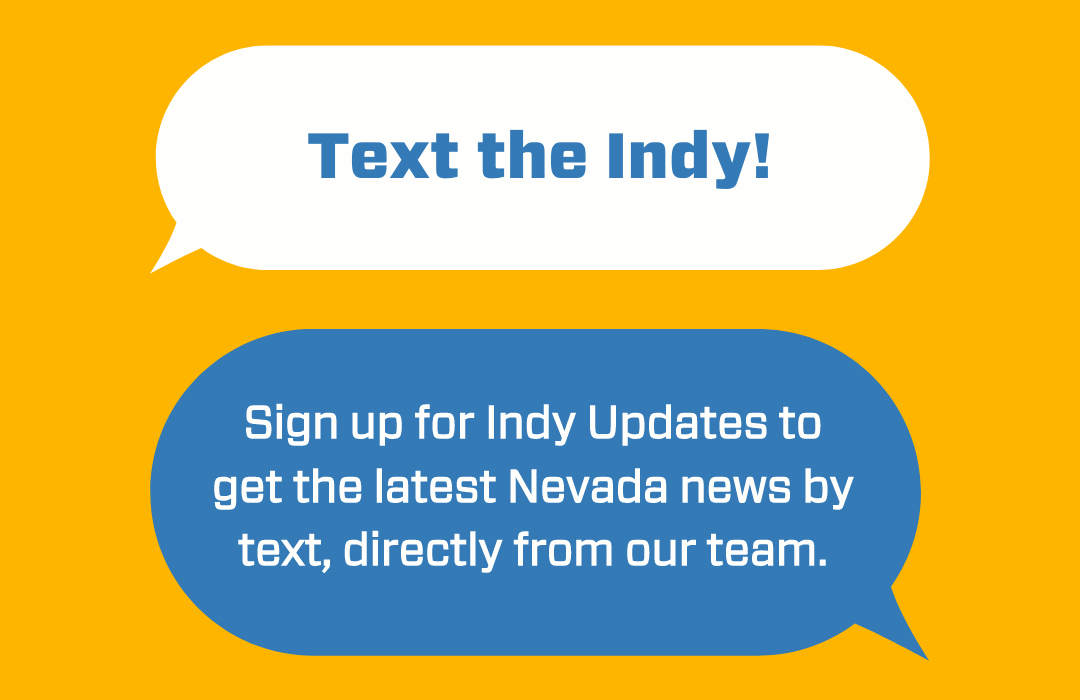 Featured Videos