Amid Colorado River spat, Mulroy calls Arizona agency a 'bad actor'; SNWA official says 'we need to take Denver's concerns seriously'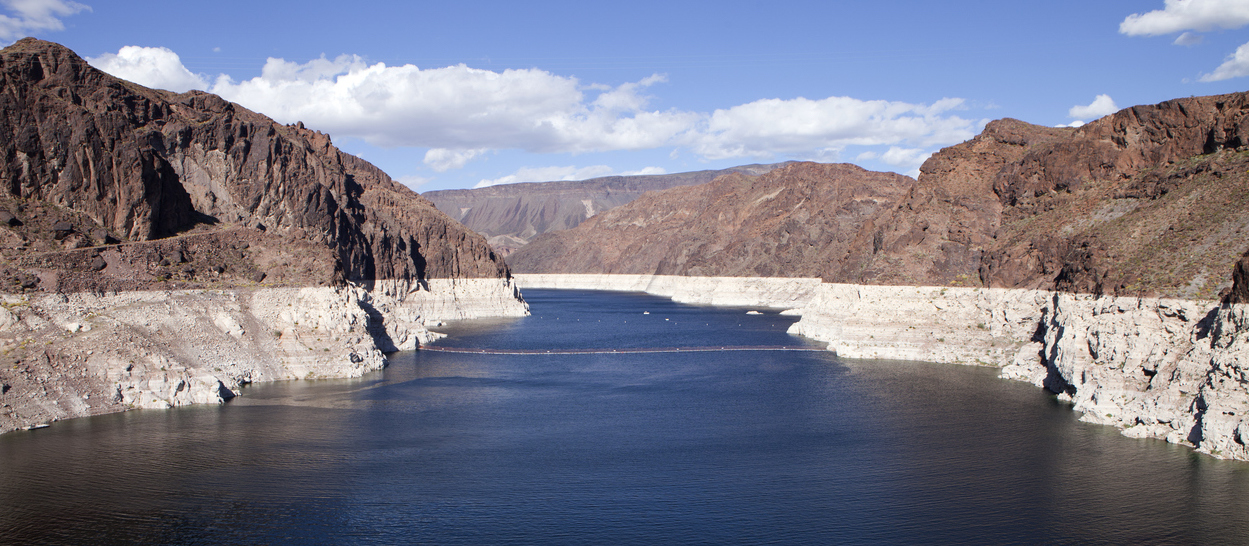 After four states and Denver's municipal water agency wrote letters accusing Arizona's largest water provider of manipulating the Colorado River system to advantage itself, a former general manager of the Southern Nevada Water Authority lashed Arizona as a "bad actor." An official at the water authority said this week that the utility was taking the concerns seriously.
Pat Mulroy, the water authority's former general manager, offered a sharp critique of the Arizona utility — the Central Arizona Water Conservation District (CAWCD) — in an interview with The Nevada Independent. She said the utility's actions had made it a "bad actor" on the river, adding that she believed the claims that CAWCD was manipulating the system to the detriment of other users. She said the fight plays into the internal power struggle within Arizona.
"They are willing to let the entire Colorado River system crash in order to win this parochial battle against the state," Mulroy said. "It's illogical… But that's where they're headed."
In a letter Monday, Denver Water said it would end funding for a conservation program in 2019 if CAWCD did not alter its actions. The Southern Nevada agency, which manages water throughout Clark County, also funds the program.
No decision has been made about whether it will pull funding too. A spokesman said that the authority will take a "wait and see" approach to evaluate whether to fund the program next year. Colby Pellegrino, who manages the authority's Colorado River supply, said the Denver Water letter was significant. Through Lake Mead, Southern Nevada gets about 90 percent of its drinking water from the river.
"We need to take Denver's concerns seriously," she said in an interview.
The funding in question is for a pilot program designed to conserve water in Lake Mead and Lake Powell, an attempt to prop up the elevation of the two major interconnected reservoirs in the Colorado River system. The Colorado River is split into two basins, an Upper Basin and a Lower Basin. The Lower Basin states of Arizona, California and Nevada pull their water from Lake Mead. Both basins have an interest in keeping their respective reservoirs above critical elevations that trigger losses in hydropower production and shortages in their water deliveries.
The Upper Basin states of Colorado, New Mexico, Utah and Wyoming are concerned that the CAWCD is manipulating supply and demand, to take more water from their reservoir, Lake Powell, than is appropriate for a system that is over-stressed and runs through an increasingly arid region. Even Arizona state officials have spoken out against CAWCD, which is locked in an internal battle with the Arizona Department of Water Resources, an arm of the governor's office.
Mulroy applauded the Upper Basin for writing its letter, saying she hoped it would put pressure on Arizona water managers to settle their fighting, one of the factors holding up a drought plan.
"You always hit this crisis point. I don't know why — it must be the DNA of the river," Mulroy said. "You always hit this point where you have a bad actor and that bad actor sort of coalesces everyone against them and they have to move… We're at a critical juncture and I think CAWCD really needs to come to grips with their role on the river and their role in the state."
The Upper Basin, and Denver Water especially, see little point in conserving more water in Lake Powell if CAWCD, which delivers water to Phoenix and Tucson, is going to make calls that force that water out of Lake Powell. That is why they are wary of continuing program funding.
Pellegrino said the conservation program was a model of the collaborative diplomacy that has marked Colorado River politics for the past decade. She said it was supposed to benefit all water users. It's significant, she said, to have one municipality saying the program is no longer benefiting them.
"That's not what the program was designed to do," she said.
The Nevada Independent is raising $200,000 by Dec. 31 to support coverage of the 2024 election.
Tax-deductible donations from readers like you fund this critical work.
If you give today,your donation will be matched dollar-for-dollar.
Give + Get Matched
Featured Videos