Artificial intelligence enhances human services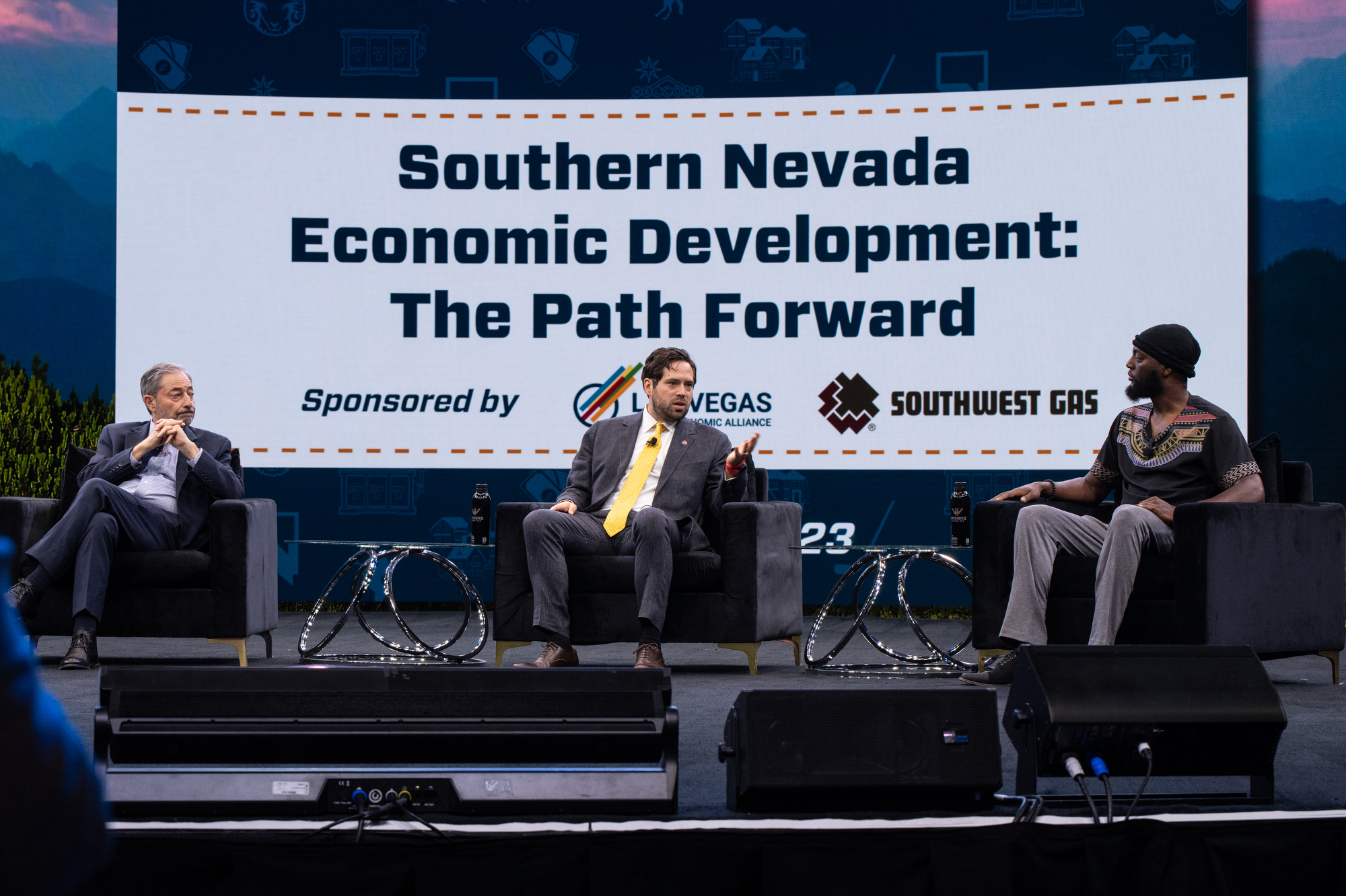 I greatly enjoyed attending IndyFest 2023. During the panel titled "Southern Nevada Economic Development: The Path Forward," reporter Jacob Solis asked panelists to discuss the potential impact of artificial intelligence on Nevada's economy. Robert Taylor of the Las Vegas Urban Chamber of Commerce joked that he was "Dr. Doom," adding, "After all, why would I work with a financial adviser if I can open up the Chase app on my phone and find out what to do with my money?"
I disagree with Mr. Taylor. Recent trends show that advances in technology only heighten the value of Nevada's experience economy — and the value of financial advisers.
AI isn't the first technology that people thought could replace financial advisers. Robo advisers boomed onto the scene in the 2010s. Historically, an investor may have needed a broker or financial adviser to call in a trade or to manage the onerous processes of rebalancing a portfolio and harvesting tax losses. Suddenly, those chores were commoditized — and 75 percent cheaper than benchmark prices.
But the effect wasn't that financial advisers became irrelevant. Actually, with their mundane operations now automated, financial advisers who adopted these new technologies became more relevant to their clients, by increasing time devoted to the human aspects of their roles.
As a financial adviser, I don't see my value to clients as picking the world's best index fund or executing rebalances like no other. Let the computers own those chores. My value is in interpreting the big picture, debating challenging tradeoffs, teasing out personal values, contextualizing investing results, giving pep talks or talking someone out of the shame that leads them to procrastinate on important tasks. Technology complements — not replaces — the value of these deeply human services.
So what happened after the robo adviser boom in the 2010s? Many went out of business or were acquired by incumbents. Wealthfront's acquisition by UBS fell apart, and Betterment (which now also serves advisers, including my firm) has yet to have its initial public offering. Meanwhile, according to Cerulli's U.S. adviser metrics report, from 2016 to 2021, assets managed by U.S. financial advisers grew from $27.5 trillion to $51 trillion.
Las Vegas' entertainment and experience economy is a similar case study for how technology can actually increase demand for the real world. Yes, you can stream Taylor Swift's documentaries on Netflix or see tour footage on TikTok — and yet, live concerts are generating so many billions in revenue some European economists have attributed monetary inflation to Beyonce tour dates. In an ever-increasing number of states, you can place sports bets with a few clicks or spin slot machines from your couch — and yet we see Las Vegas casino visitation and gaming dollars trend up and to the right. And anyone who has seen a show at Allegiant Stadium or the Sphere, or walked the casino floor at Bellagio or The Venetian, knows that these live experiences are greatly enhanced — not replaced — by new technology just from the past few years.
Las Vegas is a town that's radically real, and as our lives are increasingly lived in front of Zoom cameras and behind Gorilla Glass real only becomes more valuable as it grows more scarce.
So to Dr. Doom, I say the future is bright.
Caitlyn Driehorst is the founding adviser with RightWise Wealth, an independent and fiduciary firm based in Las Vegas.
The Nevada Independent is raising $200,000 by Dec. 31 to support coverage of the 2024 election.
Tax-deductible donations from readers like you fund this critical work.
If you give today,your donation will be matched dollar-for-dollar.
Give + Get Matched
Featured Videos