As art form evolves, Vegas offers community, stability for retired clowns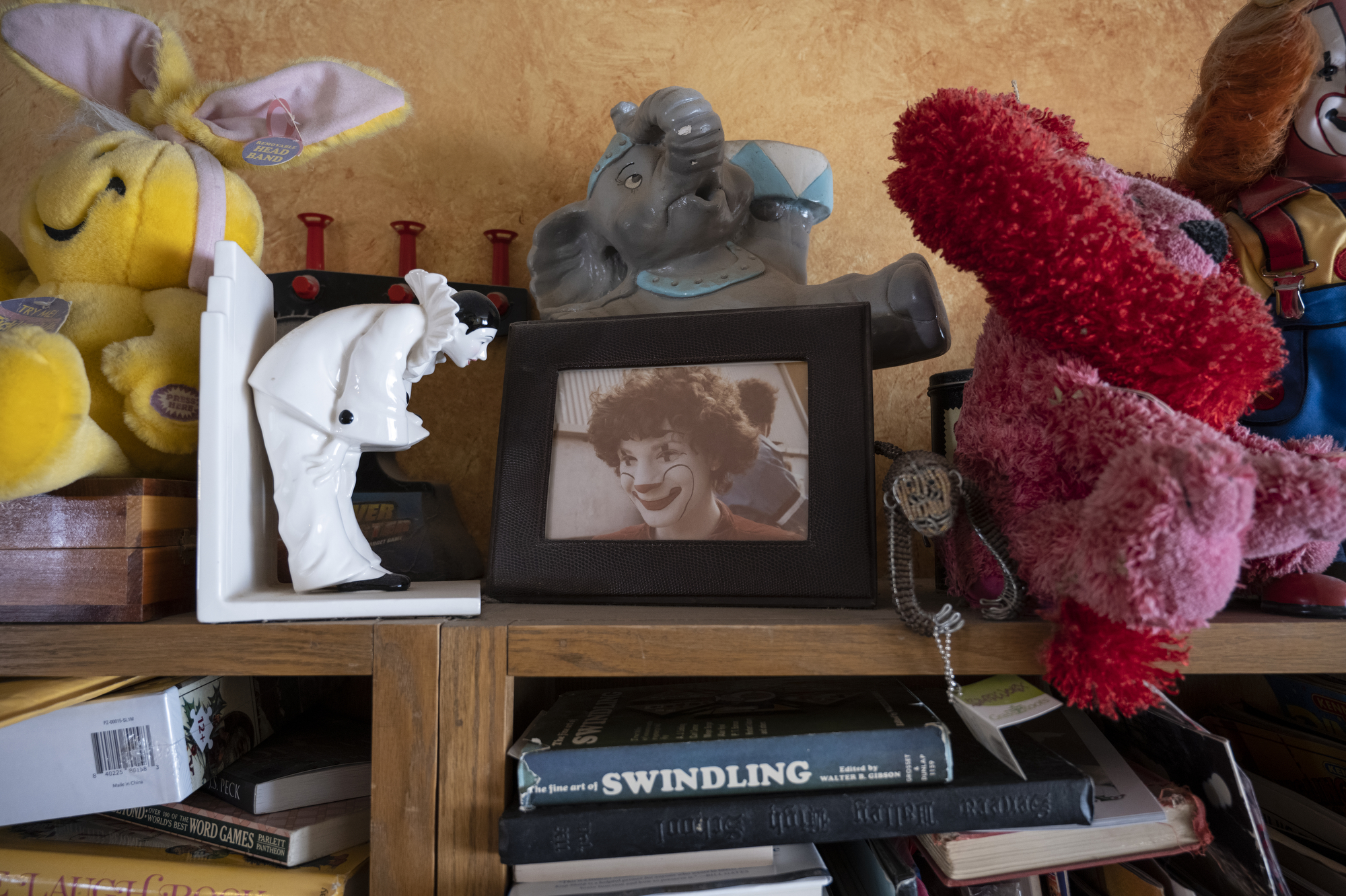 The living room in Jon Weiss' southwest Las Vegas townhome has leopard-print carpet and a red-and-white striped wall. On the console table sits a scrapbook his late wife and high school sweetheart, Laura, made about his early days as "Slinky the Disco Clown." He traveled with the Ringling Bros. and Barnum & Bailey circus for four months before she joined him and later became a showgirl.
A nearby photo shows Laura Weiss on her wedding day, wearing a shimmering showgirl costume. Jon showed up in a clown car. The ring bearer was a bear, the bridesmaids were elephants, the wedding bells were "Ringling."
Against the wall is Laura's costume from when she later launched "jumping Jon Weiss," the human cannonball. There's a portrait of Laura and their oldest son, Jon Jr., with clown noses, and a painting of his daughter, Nicole, performing a hula hoop act. All three of their children were born while on the road and became part of the show.
Weiss, 60, now is a content creator on Facebook, posting lifestyle videos, skits and sometimes showcasing his circus acts. After moving to Las Vegas in 2013, he still performs gigs when he can. And he will still take anything — a dollar bill, a shopping cart, a ladder — and balance it on his face if you ask. Or even if you don't.
"I'm still a clown. I just don't wear makeup," he said.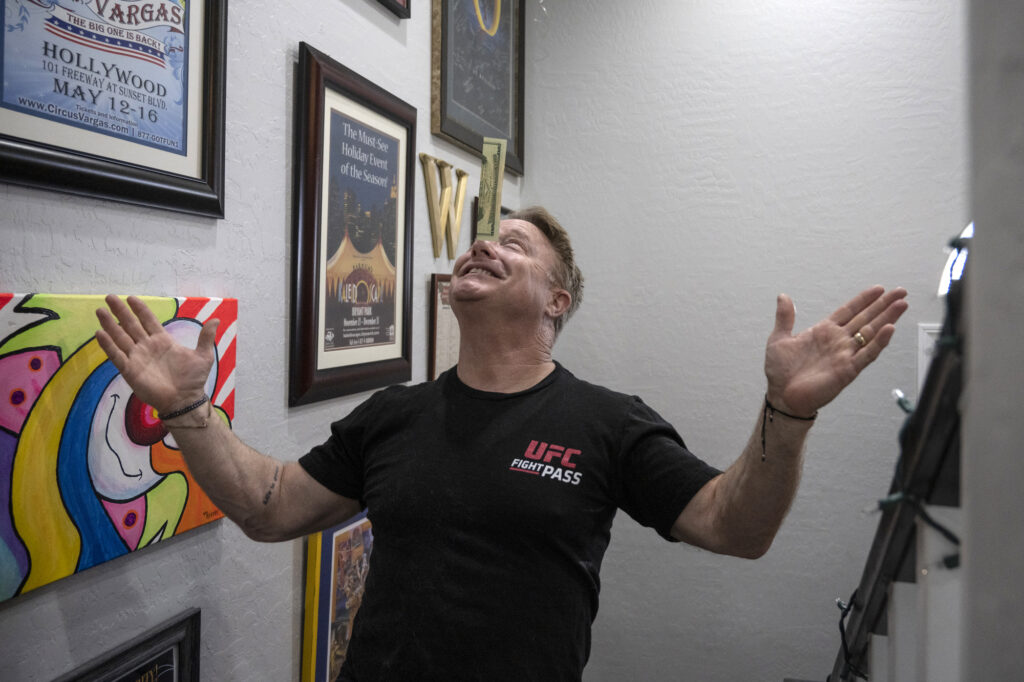 Weiss is one of many performers who settled in Las Vegas after a career of traveling with the circus. The city offered job opportunities and a large community of former circus folks, who supported him when Laura died last year from ovarian cancer. The community was especially close after living together in the tight quarters of circus trains, being cut off from normal society and sometimes literally holding the life of their fellow performers in their hands.
David Carlyon, a circus scholar and former Ringling clown, estimates that Las Vegas has more ex-Ringling performers than anywhere other than Florida, which has a strong history of traditional circus. It also was the home of Ringling's Clown College — a 10-week course that was harder to get into than Carlyon's law school and taught Weiss and other future Las Vegans how to throw pies, juggle and generally clown.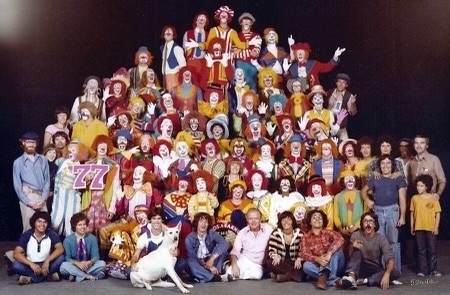 Clowning is a subversive comedy style embellished with exaggerated movements and facial expressions. Think Charlie Chaplin and Jim Carrey. Traditional circus clowns have a distinct look to match: a painted face, wacky wigs, eccentric clothing, maybe a red nose.
Now, Las Vegas' clown community has stopped throwing pies, for the most part. One member is an usher at the Smith Center for the Performing Arts. One is a musician. Another is a mediator for Clark County Family Court. Some still perform as their main job. Others perform when they can. Clown College graduate Penn Jillette has had his "Penn and Teller" magic show at the Rio since 2001.
Active or not, the performers gather every month for circus meet-ups that Peggy "the clown" King, a contortionist and aerialist, has been scheduling for the last six years. The gatherings recently restarted after a two-year hiatus for COVID. Before the break, about 25 people came each month, but the associated Facebook page has 266 followers.
The group members have watched the circus change since they joined the industry in the '60s, '70s and '80s. They've seen their beloved Clown College shut down in 1997. They've seen the circus fade out of the zeitgeist and Ringling close in 2017 after faltering sales and expensive lawsuits over its use of animals in the show. They've seen clowns transform from innocent, friendly figures to scary, haunting horror mainstays. And they question the future of the industry that made them feel at home.
"It's never going to be the same just because as life evolves and as technology evolves, so does our entertainment needs," Weiss said. "But [that] doesn't mean the traditional circus shouldn't be there for people to see."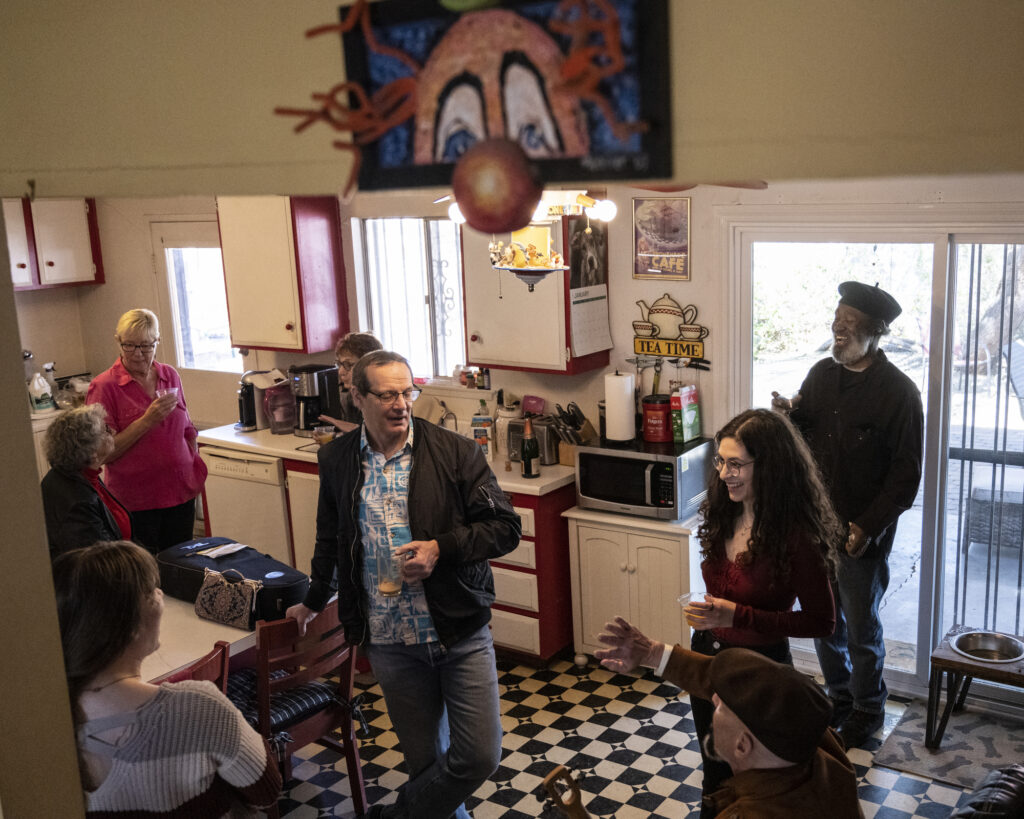 'Circus kind of took over the town'
Earl Chaney was one of the first clowns in Las Vegas.
In 1969, he bought a ranch across from Wayne Newton's estate. But he didn't settle in the city permanently until 1977. While looking for job opportunities, he noticed there were no clowns in the valley, so he decided to become the clown.
At one birthday party in Paradise Valley, the hostess asked why he wasn't working in the casinos. She happened to be Maryellen McPeak, the wife of Caesars Palace executive Harry Wald.
"I could see her telling Harry that night, 'If you don't get Mr. Clown — that's my clown name — If you don't get Mr. Clown a job, you can sleep on the couch,'" Chaney said. "All of a sudden, my phone rang about four days later. It was a secretary of Harry Wald. She said, 'Harry Wald wants to talk to you.'"
His first gig at a big casino was for Frank Sinatra at Caesars Palace. He went on to work at every casino on the Strip at that time. He was working so many shows — and busy being Ronald McDonald and running his Planet Mirth's Magic Shop — that he started helping other clowns get jobs in the city.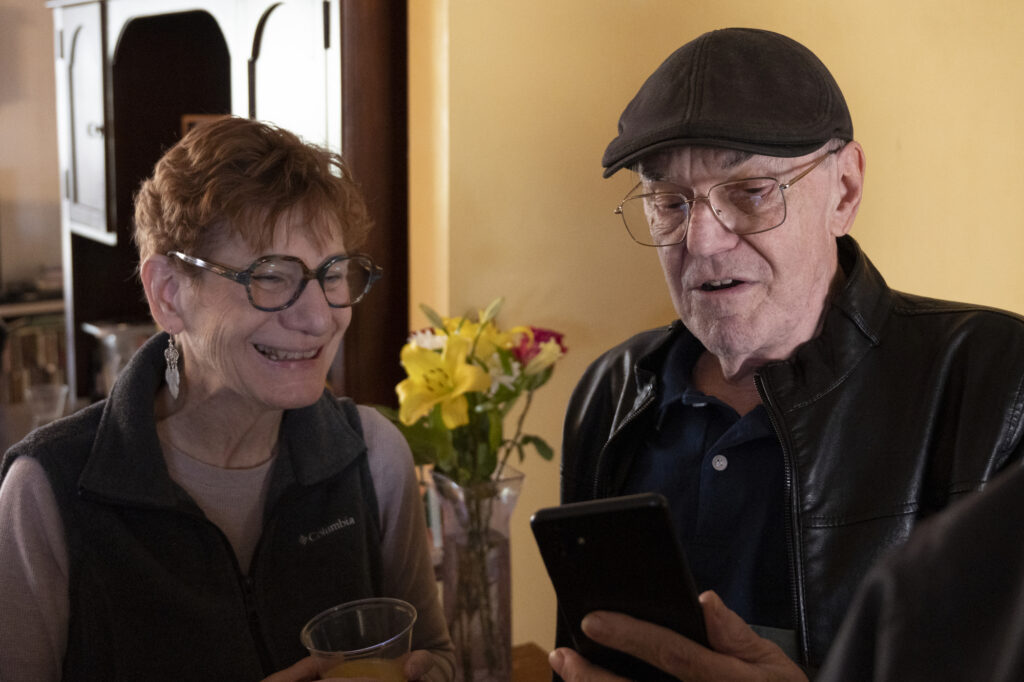 Chaney, 77, set off waves of former Ringling performers coming to Las Vegas, a kind of chain migration connecting clowns with jobs and community.
Carlyon, the academic, described Las Vegas as "New York 100 years ago" because of its cornucopia of work for various performers. Many former clowns said Las Vegas was one of the few places where a circus performer could plant roots after tiring of the road. Scott Linker, a clown turned musician with a black-and-white-striped beard, described Las Vegas as "the only place in the world that we could find as colorful as a backdrop as the circus we ran away from."
The circus community has left its mark on Las Vegas, too.
In some ways, it's become part of the city's brand. Circus Circus, with its big top exterior and free circus performances, opened in 1968, making it one of the oldest casinos on the Strip. Cirque du Soleil has six shows on the Strip's 4 miles. A former showgirl — an icon of early Las Vegas — told The Washington Post in 2018, "They've Cirqued us to death," leading to a new era for the city.
"Circus kind of took over the town in the end," said Kip Reynolds, who performs juggling, stilts and a comedy act at Lost Souls Distillery at Area15, an entertainment district west of the Strip.
The circus retirees see their work in the city as an integral part of building the entertainment capital of the world. Without them, Las Vegas wouldn't be what it is today, they said.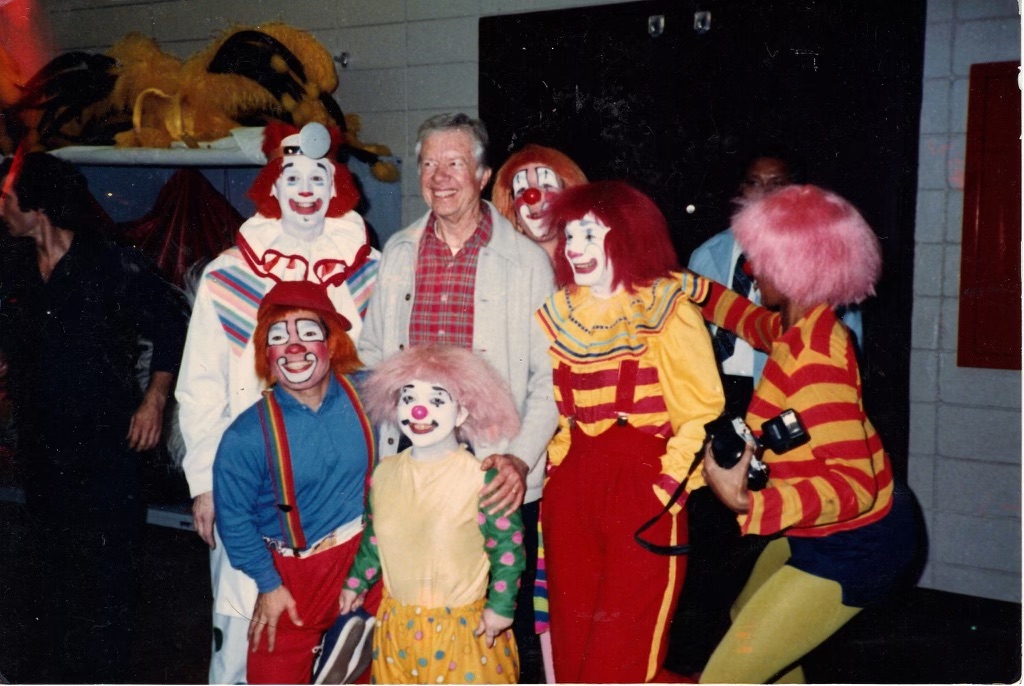 Even circus folks who were never on the stage helped build Las Vegas. Donna "Shad" London went from working costumes at Ringling to being the wardrobe manager at "Jubilee!", a showgirl performance at Bally's Las Vegas. Many employees in her costume shop were former circus workers who helped dress the showgirls in Swarovski-coated ensembles until the show closed in 2016.
"If all of the circus people, they were all fired at one time, I know a lot of the shows would have a lot of trouble," said Floyd "Sweets" Harrison, a founding member of the King Charles Troupe. The unicycle basketball group was the first all-Black act in the Ringling circus and opened for magicians Siegfried & Roy in the '80s.
Another performer put it this way: "I think if we all left, all the neon would go out."
'The flop house for clowns'
King, a mediator for Clark County Family Court who hosts the monthly circus meet-ups, was diagnosed with breast cancer in 1991. Circus folks from all over showed support. They wrote letters. They did bake sales at shows. They set up fundraisers.
"One of the clowns that I used to work with set up a trust fund," said King, 67. "Five and $10 bills poured in from everywhere. And it was astounding."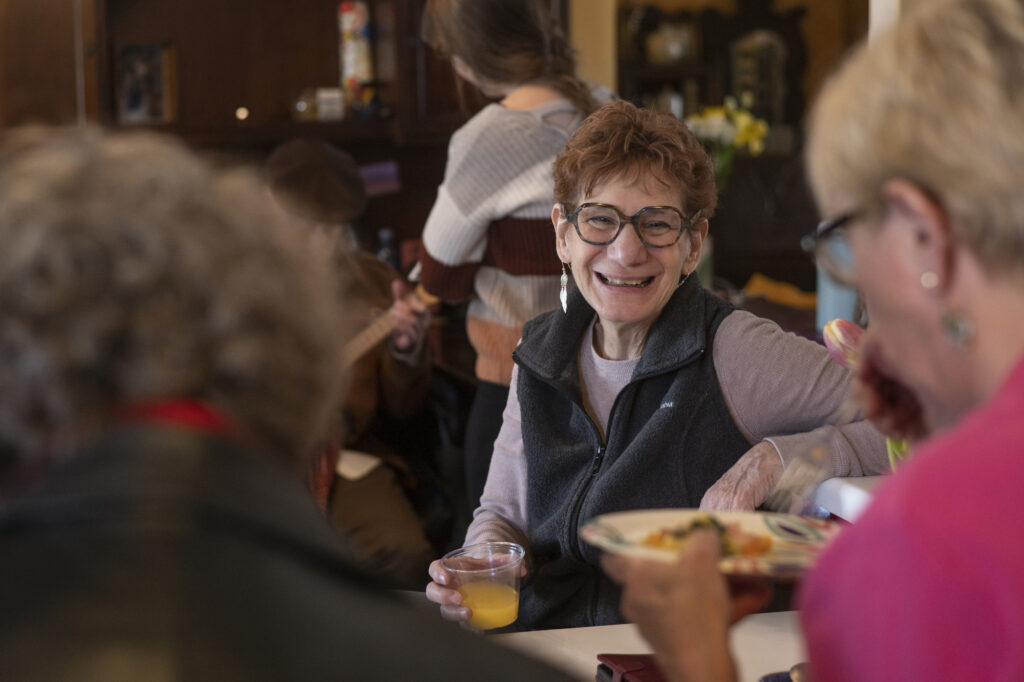 The experience was humbling for King. She'd never been in need before. But she's been able to return the favor since then.
After her diagnosis, King was able to buy a three-bedroom house west of the Strip, where she worked at Circus Circus as a clown. Her home has become what one of her friends calls "the flop house for clowns."
"So somebody's in town, they can't afford a hotel, and it's one of our group. 'Hello. I've always got a bedroom and there's always stuff in the fridge,'" King said. The door is also open for anyone else in the community going through a tough time who needs a place to stay.
King, whose Clown College degree hangs above her law degree at her office, acts as a kind of den mother for what her same friend calls the "Ringling Mafia," describing the fierce way the community looks out for its own.
Last month, she hosted a "birthday party" celebrating former clown Linker's one-year anniversary of being cancer free. The celebration, which had whoopee cushions for coasters and a "birthday boy" tie for Linker, brought dozens of circus folks and other performers into King's circus-themed home. Linker encouraged his peers to donate to BurlyCares, a local nonprofit that assists elderly performers.
"It doesn't make a difference how many years have gone by or what we're doing in our life. If a circus person has reached out, we're going to be there," said Weiss. "You don't get that anywhere else."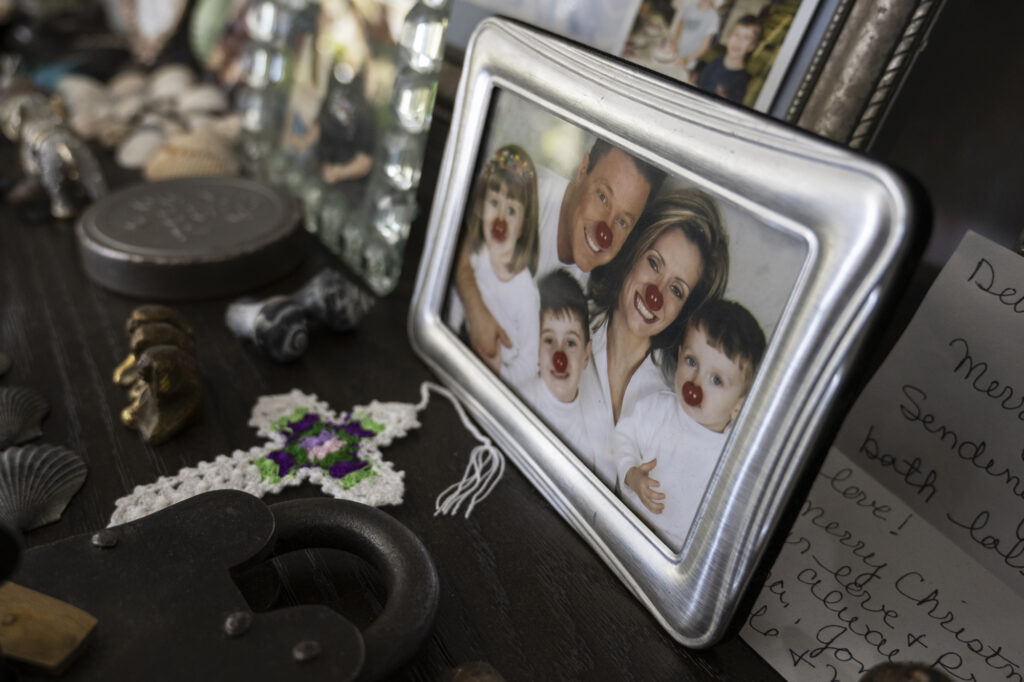 'Killer clowns killed the clown'
In 1977, Danise Payne was working at the Fairytale Land amusement park in Sacramento, California. After one show where she played a dummy for a ventriloquist, a woman asked her about her goals. Payne, who studied drama and French in college, told the woman she was going to go to New York and try her luck on Broadway. Then she'd go to Los Angeles and be a movie star.
"You have great facial expressions. Have you ever thought about being a clown?" the woman told Payne.
It was an offensive suggestion to Payne. She was going to be the next Cicely Tyson. But she came to see it as an exciting challenge before starting her real career.
After graduating Clown College the next year, Payne still wanted to work on Broadway. But she had shows to complete for her clown contract.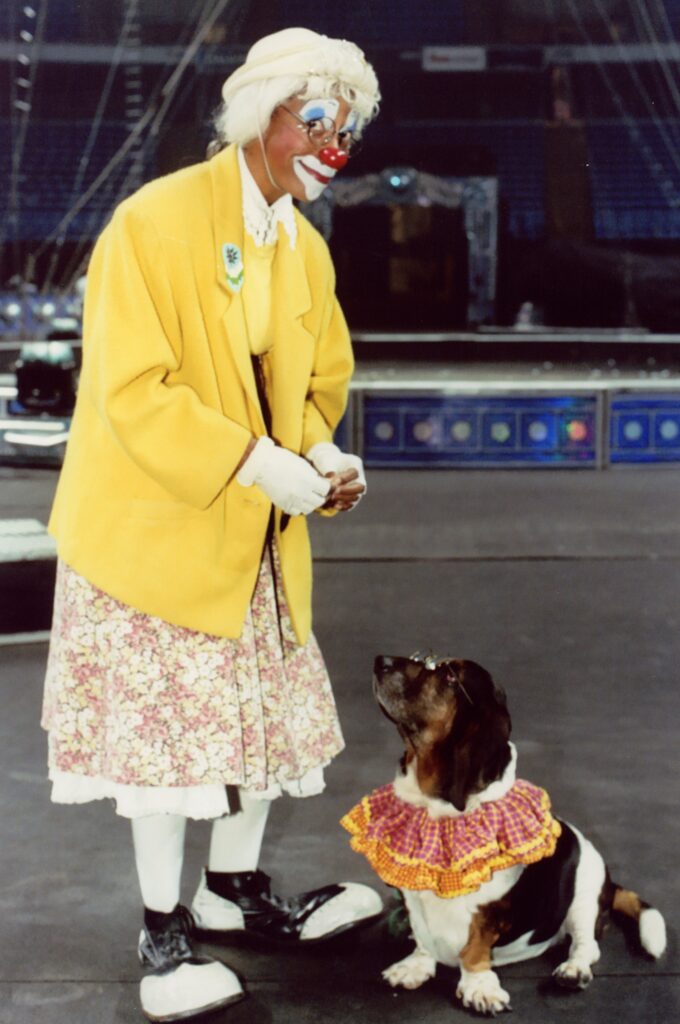 On opening night, she took her place next to the tiger stand. It was completely dark. Payne looked up and could see lights in the audience. They were like stars. Suddenly the spotlight hit the ringmaster. He welcomed the crowd and all of the lights blasted on. The sold-out audience stood up and erupted into cheers.
"It was at that moment that I decided this is where I want to be. This is who I am to be — a clown, a circus clown," Payne said.
But stories like Payne's don't happen often today. After shutting down in 2017, Ringling is returning with no animals in the show. Ringling has not announced other changes, but many in Las Vegas' circus community suspect there will be no traditional circus clowns.
Though there are several reasons clowns have fewer opportunities today, many in the community point to the increasingly prevalent fear of clowns as what is hurting the art form.
"Part of the reason I think the 'scary clown' became a thing, is that the circus clown became such a bloated image that blowback, a reconsideration, was inevitable," said Carlyon, the circus scholar.
Despite clowns taking on many variations over the years — from the "sad clown" in silent movies in the '20s to the "trickster clown" speaking truth to power in the '60s — the image of the happy and friendly clown remained consistent.
But in the 1980s, Carlyon said writers began to create the idea that clowns are scary. He pointed to "It" by Stephen King (1986), the film Killer Klowns from Outer Space (1988), and Homey D. Clown from In Living Color (1990) as examples.
But the global sightings of "killer clowns" creepily watching people from a distance in 2016 caused a new level of panic.
"The killer clowns killed the clown," said Zachary "Skeeter" Reece, an Army veteran and former clown.
Future of clowning (and Vegas' role in it)
Carlyon said the "scary clown" idea has pushed most contemporary clowns to wear little to no makeup. Many don't call themselves clowns. Instead, they're jesters or fools. But the performance stays the same.
"Technically, I'm not doing anything different than I did 30 years ago," said Kip Reynolds, the performer at Lost Souls Distillery. "The only difference is I don't have makeup on. It's the makeup that seems to scare the people."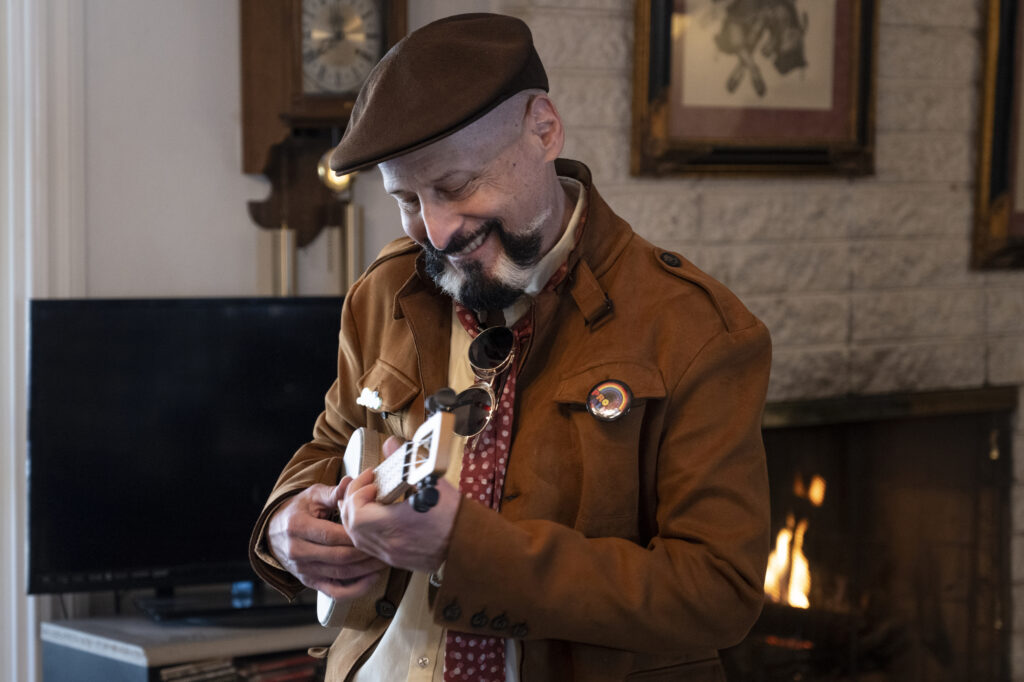 Several in Las Vegas' clown community think the traditional image of clowns will end with them, but that the comedy style of clowning will always exist. Carlyon lists Melissa McCarthy, Donald Glover and James Corden as contemporary examples of clowns.
Some see Nipton, California, as a future platform to resurrect traditional circus clowns. Spiegelworld, the Las Vegas company that produces three shows on the Strip, bought the town about an hour southwest of the city for $2.75 million last year. Now calling Nipton "Circus Town," the company plans to make the area an "art-directed, luxury accommodation and restaurant experience."
For Payne, the circus town in Nipton could be a place to go or even teach. Either way, she has an itch to go on the road again.
"I would love to, just one more time," Payne said. "God, just one more time."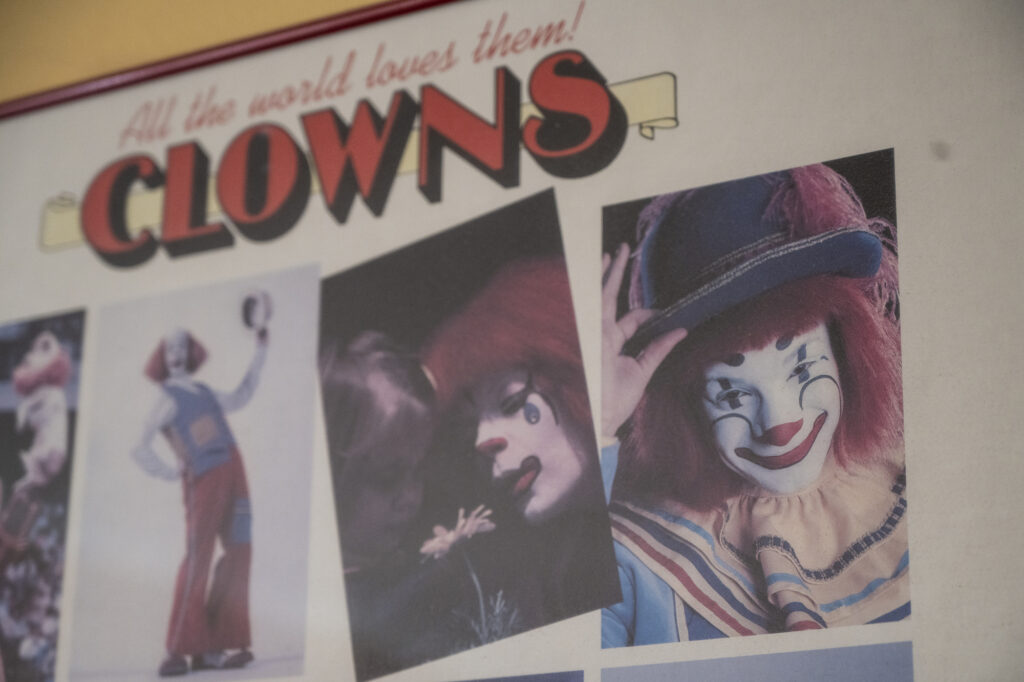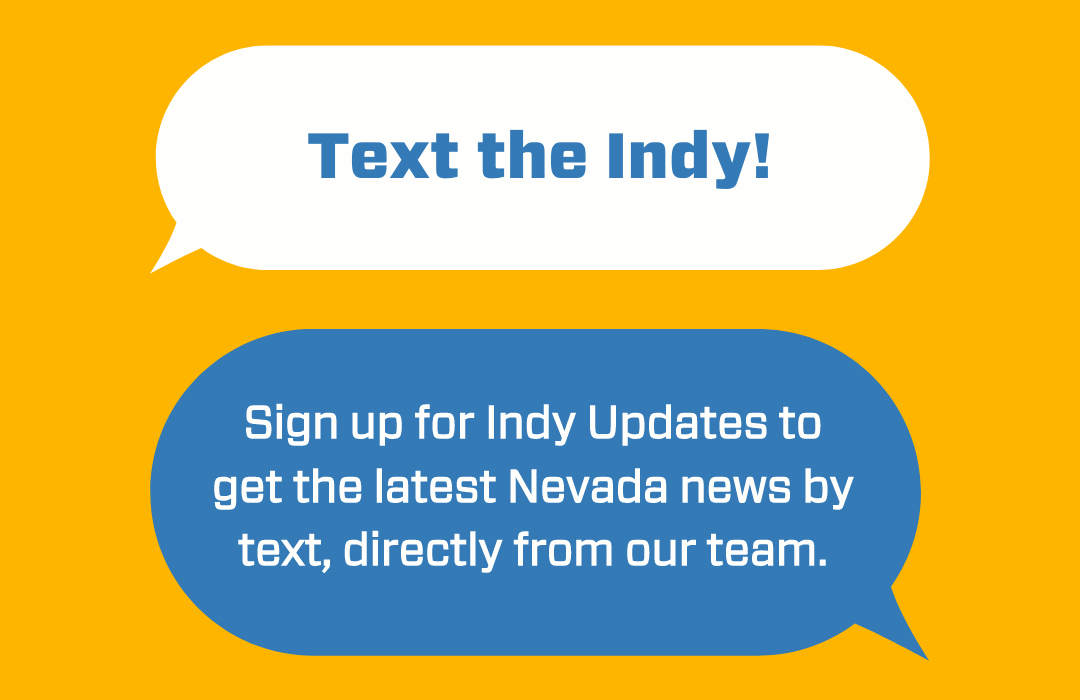 Featured Videos
Comment Policy (updated 4/20/2021): Please keep your comments civil. We reserve the right to delete comments or ban users who engage in personal attacks, use an excess of profanity, make verifiably false statements or are otherwise nasty. Comments that contain links must be approved by admin.