As deadline nears, officials fear census undercount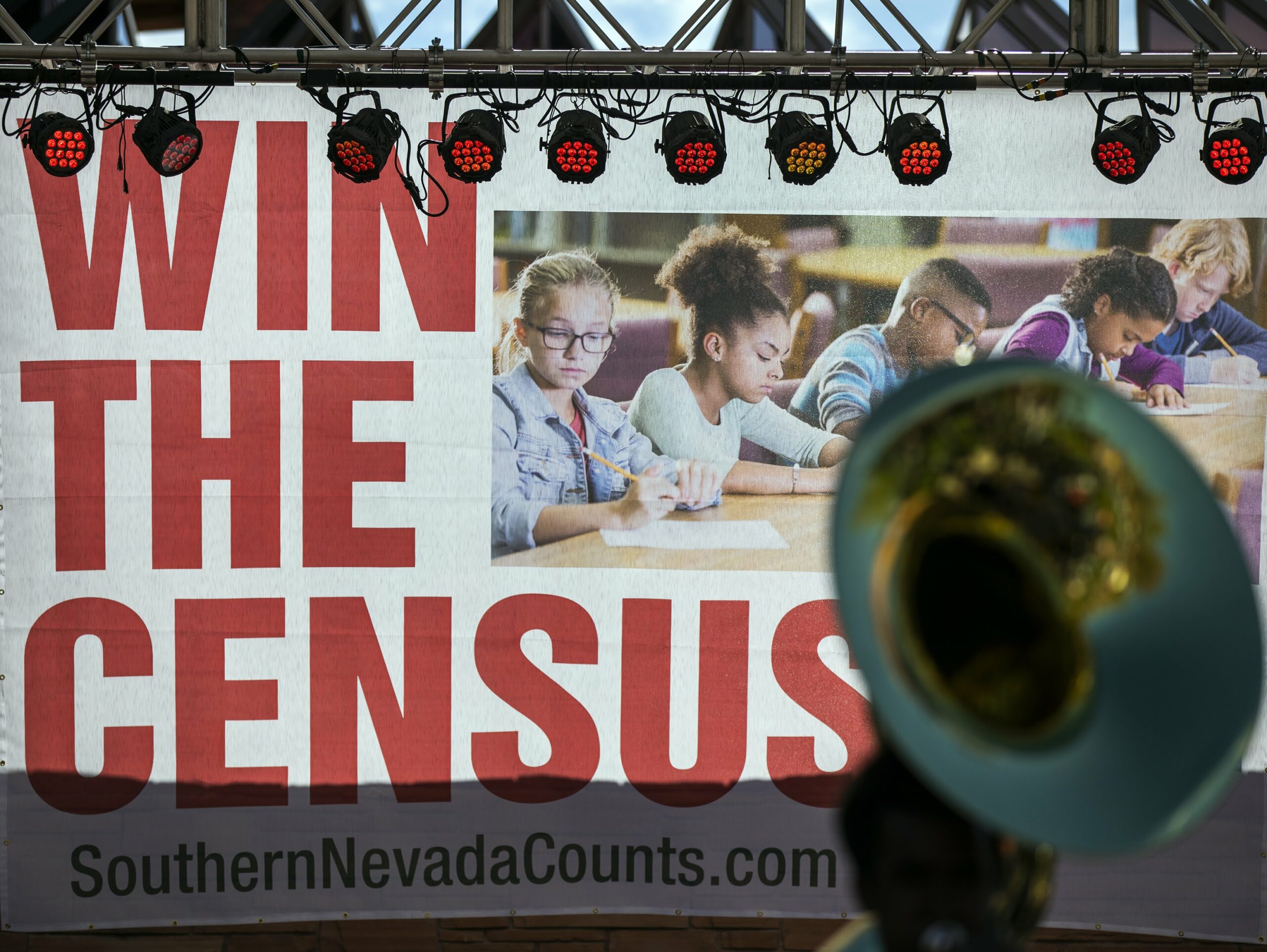 As the end of the census approaches, Nevada's lieutenant governor said she was alarmed by data indicating an undercount in spite of population growth and information from rural communities and other organizations suggesting gaps in the count.
A comparison of county census response rates between 2010 and 2020 shows more than half of Nevada's counties have yet to hit response rates from the 2010 census with only a few weeks left for the count, Lt. Gov. Kate Marshall, who chairs the panel, told members of the Nevada Complete Count Committee at a Tuesday meeting. An undercount could mean less federal funding for a state facing an unprecedented budget crisis, because federal distributions are often designated on a per-capita basis using census counts.
"When you think about how much the state is growing, and then you see these differences in numbers, in my mind, that's a compounded problem, right? Because the numbers are going to be even bigger because we've grown," Marshall said. "So, if the percentages are lower that's an even larger number."
Census data shows response rates have dropped between 2 percent and 20.6 percent for 10 of Nevada's 17 counties, from 2010 to 2020. As of Aug. 18, the percentage of Nevada housing units that have been counted in non-response follow up is 4.3 percent, the lowest of other states in the region, according to an analysis from the state.
Counties displaying increased response rates from 2010 to 2020 include Churchill, Clark, Douglas, Lyon, Storey and Washoe with the rates increasing between 1.4 percent and 15.7 percent. As of Tuesday, rates for Humboldt County matched those of 2010.
Comparisons of response rates by state and territory show Nevada's response rate falls in the middle of the pack. Officials reported that the City of Henderson has surpassed the 75 percent response rate which marks it as one of five major cities in the country to hit this mark, but self-responses are lagging in Spring Valley/Boulder Junction, downtown Las Vegas and East Las Vegas, the Historic Westside and North Las Vegas/Sunrise.
Marshall added that missing information about off-campus college student populations and confusion surrounding the census deadline also might have thrown more inconsistencies into the mix.
Two of the five four-year higher education institutions that the Census Bureau selected chose not to provide off-campus housing information for the census, Marshall said, referencing a letter responding to questions she sent to the Los Angeles Regional Census Center. According to the bureau, colleges' final date to submit housing information was Aug. 14, but late submissions are allowed even though they may not be processed.
Despite the submission deadline, Marshall told the committee that she plans to follow up with UNR and UNLV, which have the largest off-campus student populations in Nevada.
Deadlines for the census are up in the air, however, after a federal judge halted the administration's order to wrap up the census following a lawsuit alleging that finishing the census by the end of the month would result in a flawed count. Attorney General Aaron Ford tweeted that Nevada also filed legal action in the ongoing case.
As organizations grappled with the coronavirus, the bureau extended the deadline for completing the count to Oct. 31, citing delays, but then reversed that date to Sept. 30.
Residents of rural communities in Lovelock, Fort McDermitt, West Wendover and other towns also reported that they had not received census forms, which cannot be delivered to a P.O. box, Marshall said. She included questions about whether the bureau had enough staff to meet rural communities' needs in her letter to the regional census staff.
Julie Lam, the regional director of the Los Angeles census center, responded to Marshall on Sept. 2, assuring Marshall that she believes there is sufficient staff to complete the count by Sept. 30. She added that outreach to rural communities stalled because of COVID-19, but then resumed on May 20.
Along with Nevada field staff's progress, the bureau tracks the completion of census rates daily, Lam said.
"We canvassed all update leave areas, updated our address list and left a questionnaire at any structure believed to be a housing unit in the Counties of Esmerelda, Elko, Eureka, Humboldt, Lincoln, Mineral, Nye, Pershing, Storey, and White Pine," Lam wrote. "We reached 100% completion on July 7, 2020."
Still, Marshall pointed out that the state's demographer estimated that more than 460,000 housing units in the state still need to be contacted, and rural residents are continually reaching out, saying they have not received census forms.
"If you look at what the final response rate was in 2010, compared to where it was on Sept. 2, that's where you're gonna see differences that ought to give you pause," Marshall said.
Another of Marshall's fears include an undercount of transient populations and residents living in weekly housing. The 2010 census listed Nevada's homeless population as 1,338 people, even though other organizations estimate the community is larger than that number by a degree of 10, Marshall said.
Despite requests for specific dates when the bureau would conduct outreach to unsheltered and transient populations, the state only heard that the bureau plans to focus additional efforts on counting Nevada's unsheltered population from Sept. 22-24.
"We do encourage service providers in the Las Vegas area to encourage their clients to be at service sites between September 22nd-24th," Lam wrote.
Marshall pointed out that the date range instead of a specific list of times and locations makes it difficult to share information with at-risk-populations, especially those living in a network of underground drainage tunnels in Las Vegas. Lam said bureau employees are not allowed to conduct enumeration underground.
The next Complete Count Committee meeting is tentatively scheduled for Tuesday, before a planned weekend of outreach, and Marshall said she hopes to have more clarity on the situation by then.
"Rural areas need resources, and need a voice, as well as our inner core, in our urban areas," Marshall said. "If people aren't counted, we won't get the federal dollars. So these are very concerning to me."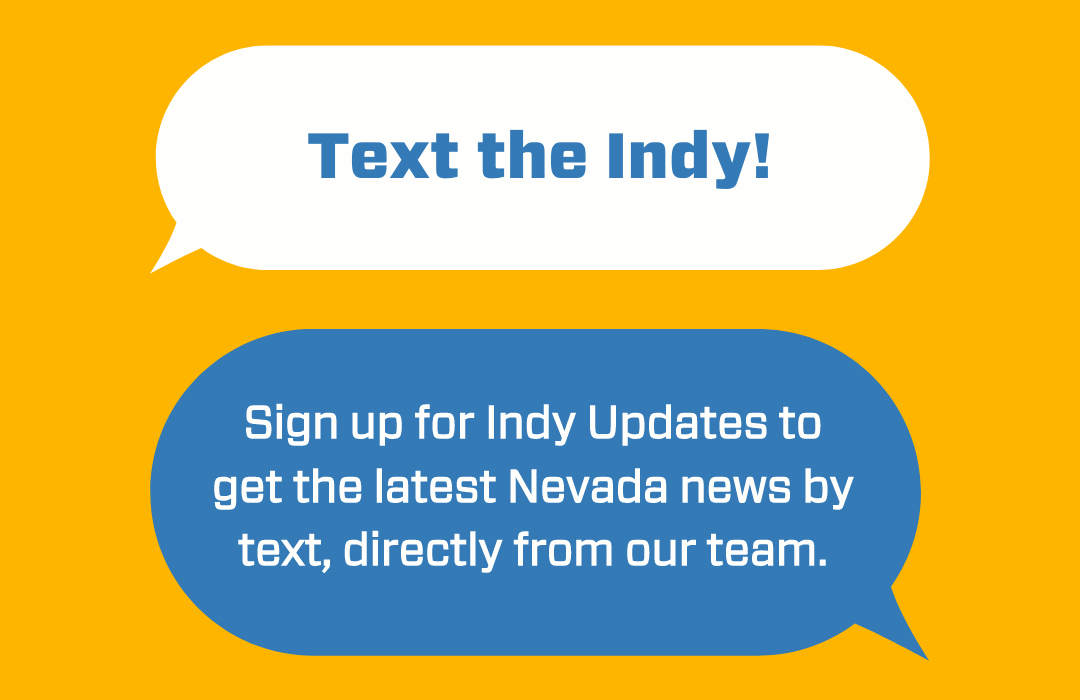 Featured Videos