As demand ramps up, simplified food stamp application process will stay in place for at least another month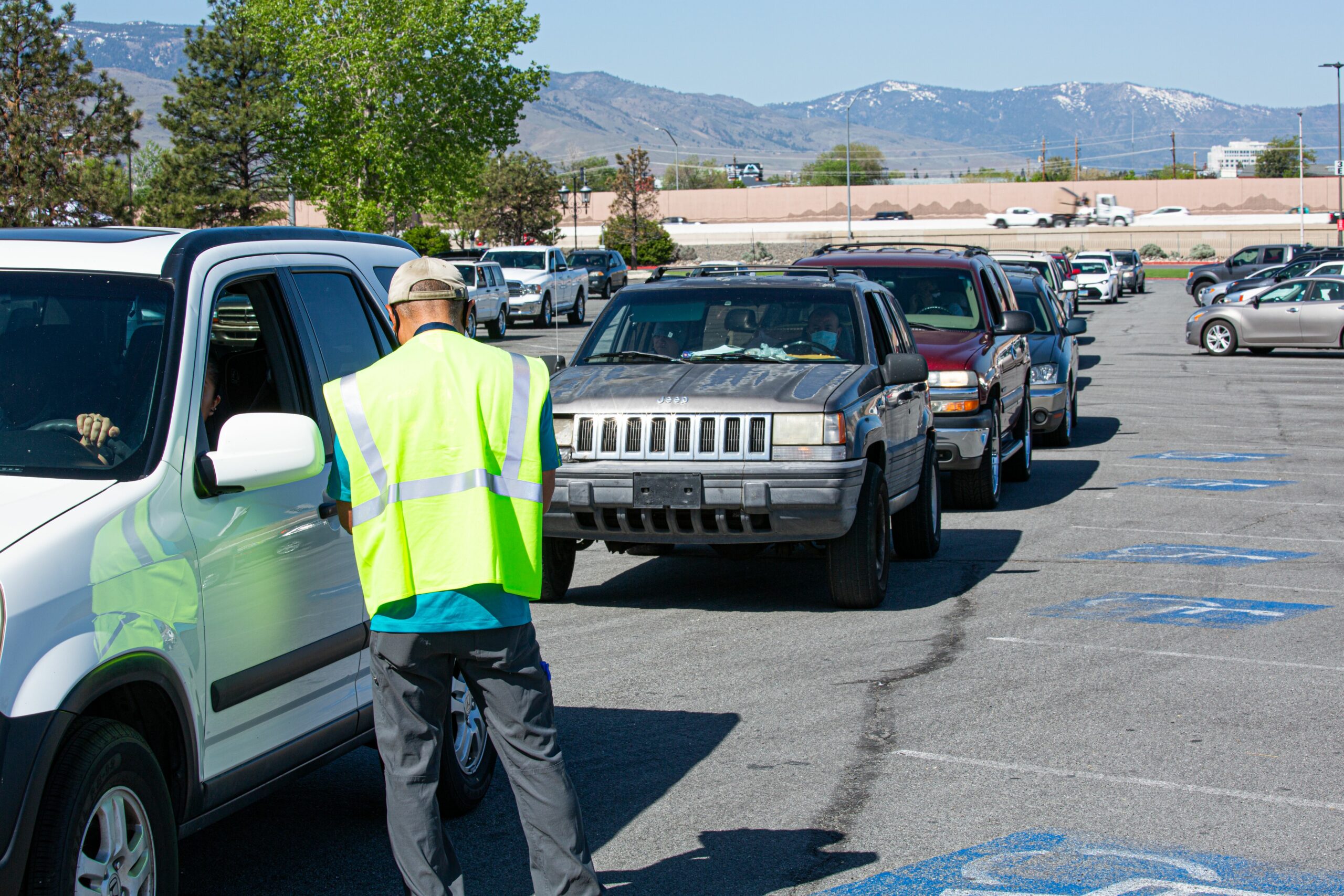 With the Nevada Division of Welfare and Supportive Services anticipating 20,000 new food stamps applications at the end of the month as more generous federal unemployment assistance expires, federal officials have extended waivers through the end of August that allow for more streamlined application and renewal processes.
Applying for food stamps, or Supplemental Nutrition Assistance Program (SNAP) benefits, in Nevada typically requires an in-person interview where an individual must sign an application. The waivers from the United States Department of Agriculture (USDA) allow interviews to take place over the phone, documents to be signed electronically and benefits to be automatically renewed at a six-month expiration date.
The waivers have been in place in the state since March but were set to expire at the end of July.
"We are very happy that the USDA changed its mind because anytime the economy is hit hard, it's hit even harder in Nevada, because people have to have some money in their pocket to go on holiday, to feel like they can fly and travel safely," Rep. Dina Titus said. "We have so many people employed in the hospitality, travel, and tourism ancillary businesses that it can take us longer to recover, so this is really important that we got this."
Titus initially sent a letter in June to the USDA requesting an extension of these benefits through Dec. 31, but the request was denied. A follow-up letter, signed by Sen. Jacky Rosen and Rep. Steven Horsford, was sent on July 15. On July 21, the Department of Welfare and Social Services confirmed that the program had been extended at least through Aug. 31.
"We get a lot of calls every day, and they're about to hit a wall because the $600 addition to unemployment will go away … also the protection against being evicted will end, and so you'll be without a home, without a job, without any kind of income," Titus said. "And that makes it very difficult to put groceries on the table for your family."
Because of the extra limitations of in-person interviews brought on by social distancing guidelines and the expected surge in applications, food banks in the state had estimated that without these waivers, the process of seeking benefits would take two weeks per applicant. But with the waivers in place, that processing time is expected to be reduced to one week.
"These waivers are vital to helping community members in need put food on the table as quickly as possible," said Larry Scott, chief operating officer of Three Square Food Bank in Southern Nevada. "This waiver cuts that wait time in half, giving Southern Nevadans access to nutritious food within a week's time while also putting money back into the local economy."
As of March, there were 430,000 SNAP recipients in the state, or 14 percent of the population, higher than the national rate which is 12 percent. As current recipients renew their benefits, the process will work even quicker, with renewal granted automatically as long as the Division of Welfare and Social Services has no reason to question their eligibility.
In her letter to the USDA in June, Titus noted that in addition to the 20,000 new applicants, the division expects twice as many recertification applications in the fall when previous extensions on the expirations of certification periods are reached.
Food banks are also supportive of the waivers because it helps to protect their own employees, some of whom would otherwise be conducting in-person interviews with potential SNAP recipients. Nevada is one state where food bank employees can be certified to conduct these interviews.
"We're protecting our food bank staff with this waiver, doing the interviews on behalf of the Department of Welfare and Supportive Services," said Shane Piccinini, the head of government relations at Food Bank of Northern Nevada. "And we're also protecting the Department of Welfare and Supportive Services staff from anybody who might try and walk into their lobby."
Titus and Piccinini said they were unclear why the first waiver request in June was denied.
"We want people to have the benefit. We need people to be food secure, and this extension of these waivers does exactly that," he said. "It's mystifying as to why the USDA would not let this go online … It does nothing to the integrity of the food stamp program."
While concerns about widespread fraud in Nevada's unemployment application system have prompted investigations and come to the forefront of an ongoing court case, those involved with the SNAP program do not envision similar problems in its application process. Piccinini said applicants still have to speak with interviewers and submit documents to verify their income to prove eligibility.
"I don't think there's a lot of danger of fraud here, like you've seen in some of the unemployment [applications]," Titus said.
While Titus requested an extension through Dec. 31 and the ability for people to extend for multiple months rather than on a monthly basis, the USDA only officially extended waivers through Aug. 31. She urged the federal government to drop requirements for monthly waiver renewals.
"USDA should allow multi-month renewals to reduce the immense and unnecessary administrative burden placed on state personnel who must repeatedly compile and submit information to the federal government," Titus wrote.
Legislation introduced on Monday by the House Agriculture Nutrition, Oversight, and Department Operations Subcommittee could allow states to extend online applications and phone interviews without USDA approval through June 30, 2021 and automatic recertification through Dec. 31, 2021.
Titus is not certain how long these policies will be necessary to protect Nevada but is confident they should be in place through the end of the year, at which point the lawmakers could re-evaluate that need. For Piccinini, the answer to when it's safe to end the waivers is simple.
"When it is safe to be in public without wearing a mask," he said. "Whenever that is, is probably when it is safe for us to go back to normal."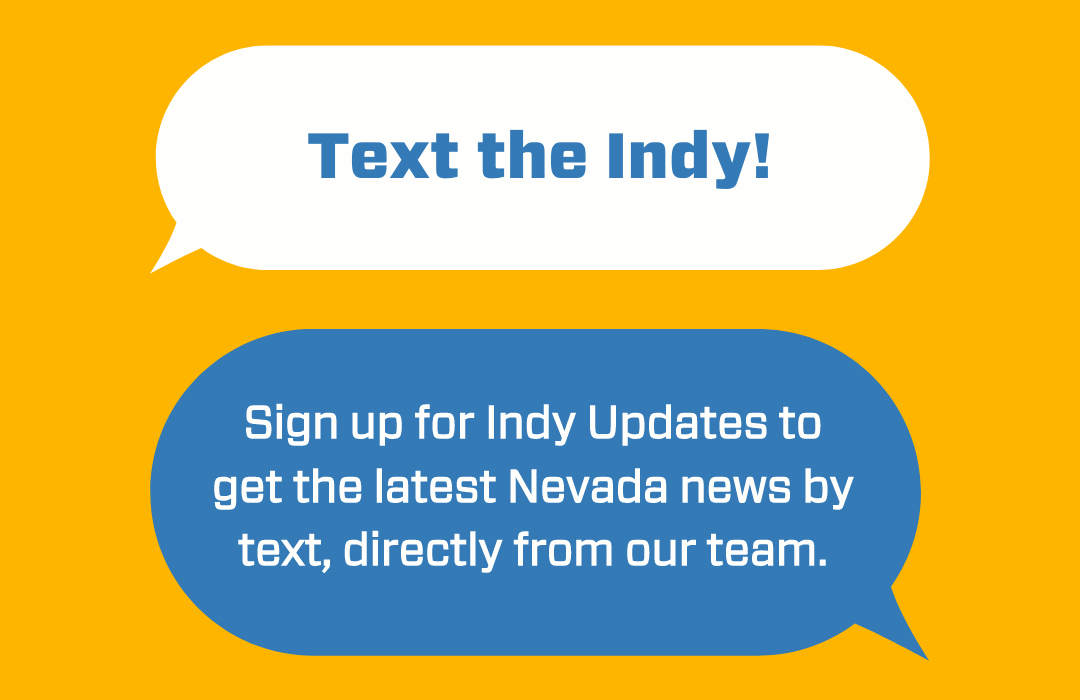 Featured Videos
Comment Policy (updated 4/20/2021): Please keep your comments civil. We reserve the right to delete comments or ban users who engage in personal attacks, use an excess of profanity, make verifiably false statements or are otherwise nasty. Comments that contain links must be approved by admin.