As fire threatened Tahoe, small army of volunteers sprung up to house evacuees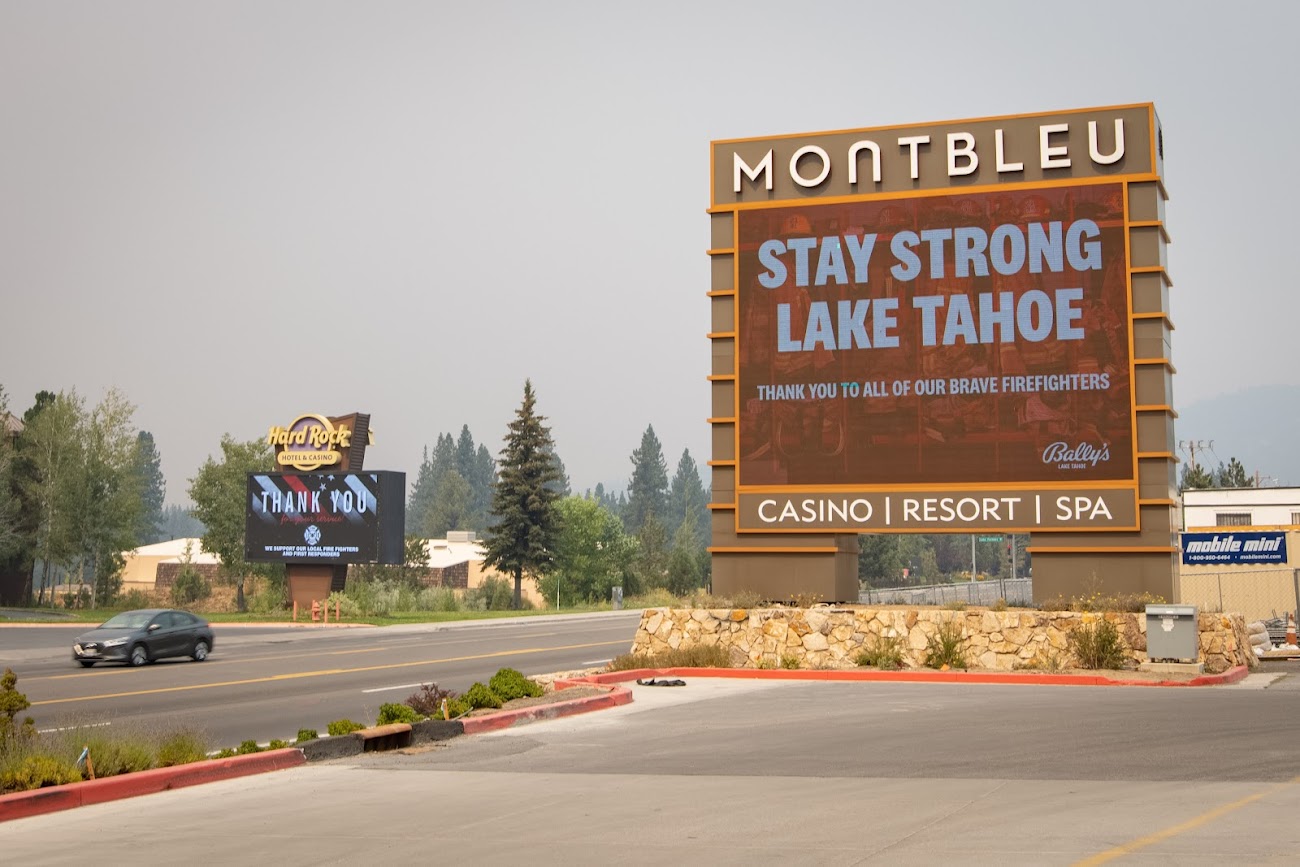 Two weeks after thousands of South Lake Tahoe residents fled their homes, the flames of the Caldor Fire threatening to consume the tourist destination, Stephanie is relieved to be back in her house again.
Officials lifted evacuation orders for most in the area earlier this week after firefighters worked to contain the spread of the fire, which has scorched more than 200,000 acres as of last week and destroyed at least 780 structures. But the blaze, which has burned for nearly a month, has left its mark on the town of about 20,000 residents.
"It's still not back to normal," said Stephanie, 60, and who asked to be identified only by her first name. "We don't have any mail. And there's not much in the grocery stores and … they're letting people back in a little bit by little bit. It's just eerie. But we're home. There's no place like home."
The disaster was a chance for the Northern Nevada and Northern California community to rally, however, as many South Lake Tahoe evacuees struggled to find places to stay. Shelters filled up within days of the sweeping evacuation orders and hotel prices surged during Labor Day weekend.
Watching the exodus of residents fleeing the area in nearby Truckee, Jenelle Potvin felt helpless and wanted to help people like Stephanie. Using her administrative skills, Potvin got to work, creating a grassroots local effort to find no-cost housing for evacuees, their families and pets.
"It started out pretty small," Potvin said. "I thought, maybe I'll be able to help, like, 10 people that can't afford to stay in a hotel or don't have the means to do that for however long this lasts … and it kind of exploded."
Potvin took a week off from work at a private equity firm to focus on her efforts, which expanded as she began to collaborate with others in the community and in nearby Reno who also wanted to pitch in. By the end of last week, Potvin was working long hours into the early mornings, with the help of 12 others, to match South Tahoe evacuees to houses or rooms offered by hosts across the Truckee, Reno, Northern California, North Tahoe areas and Nevadans in rural areas, such as Silver Springs and Fernley.
"By Friday, I had a pretty solid team where it was still all-consuming, but at least I could handle the volume of phone calls and texts that were coming in," she said.
While some focused on finding housing for evacuees, others focused on distributing money, food and clothing.
As of this week, Potvin said the team had made 102 matches, including Stephanie, who stayed in a spare room in Potvin's home. Potvin and others helped more than 350 people and 154 pets find housing amid the uncertain and fraught situation.
"We gave them hope," she said. "They had felt like things could not get any worse. So it was extremely rewarding to hear the relief in their voices when they found out that people cared about them."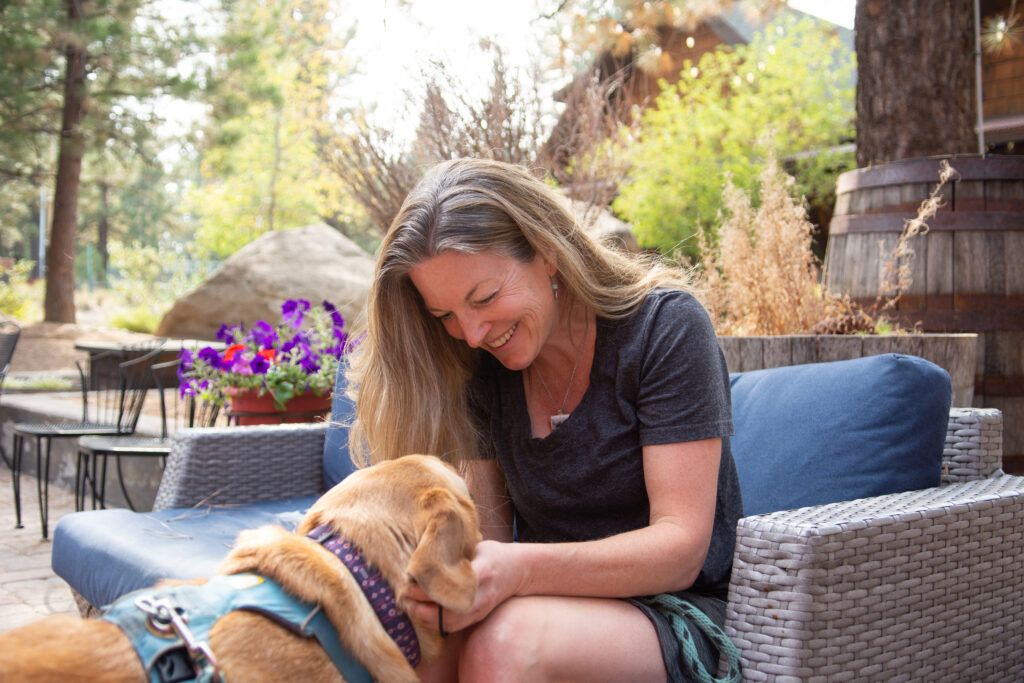 Finding silver linings
Potvin said she was blown away by the outpouring of support and kindness from people across California and Nevada who reached out to offer their homes, time, money or supplies.
One experience, in which the team struggled to find housing for a family of five with six cats, two dogs and a caged rat, particularly struck her. Most people were hesitant to take in the family with many pets, until a woman in Silver Springs reached out.
"She took them in," Potvin said. "I found so many people from these rural areas in Nevada, that I haven't visited myself, that would reach out to me every day saying, 'I want to help. How can I help? Is there anybody on the list?' We had trouble getting people that wanted to go that far away. But they wanted to help so bad, and they offered to feed the evacuees, they offered to do runs to Walmart to get supplies that they needed."
Potvin had also been alerted about a 77-year-old woman recovering from breast cancer who was living in her car in a Walmart parking lot after being evacuated from her home. A woman from Fernley volunteered to find the evacuee, drove around Walmart stores until she found her, then took her back to her home in Fernley and cared for her.
Potvin said it was the hardest she's ever worked. In all of it, though, the people she and her team were reaching out to found a silver lining.
"The main part of it is all of these strangers coming together to help each other," she said. "That's the beauty. There was a lot of loss and it's really sad, but I think it restored some faith in humanity in a lot of people."
Potvin said she'd like to continue the efforts in the case of future fires, but with the support of a nonprofit organization.
Future implications, not leaving home
When Stephanie saw the evacuation warning on a Sunday evening in late August, she decided to hold off on leaving her home until the next morning, when she could see the roads better through the thick smoke. She planned to drive to Truckee and take the train to Oregon, where she could stay with her sister for a while.
But she had stopped at an old coworker's house in Truckee first, where she heard about Potvin's efforts to find housing for evacuees. Stephanie reached out and Potvin offered her a spare room in her home.
"It was traumatic for everybody," Stephanie said. "Nobody had an easy time. It was just hard. It was a very scary thing. Everybody was disrupted … I will remember that for the rest of my life, and how wonderful it was, in such a horrid and terrifying situation."
The Caldor Fire had the worrisome distinction of crossing the Sierra Nevada, thought to be virtually impassable by fires because of the granite sections of mountain range. The Dixie Fire, burning north of the Caldor for more than a month, also crossed the Sierra Nevada earlier this summer.
Megafires such as these are becoming increasingly common each year in the West, posing an existential question to those living in areas most vulnerable to fires, such as the Tahoe Basin.
Stephanie, who moved to South Tahoe in the 1960s as a young girl, said she has made up her mind — she's staying home.
"Why do the people live in New Orleans? Because in the fall, they always get the hurricanes … Look at Katrina," she said. "It's because they're like me, in love with their home."
She said the community needs to better prepare for disasters like wildfires in order to take care of the people in it.
"I grew up here, I lived here my whole life," Stephanie said. "I wouldn't really be happy anywhere else, because there's no other place like Tahoe."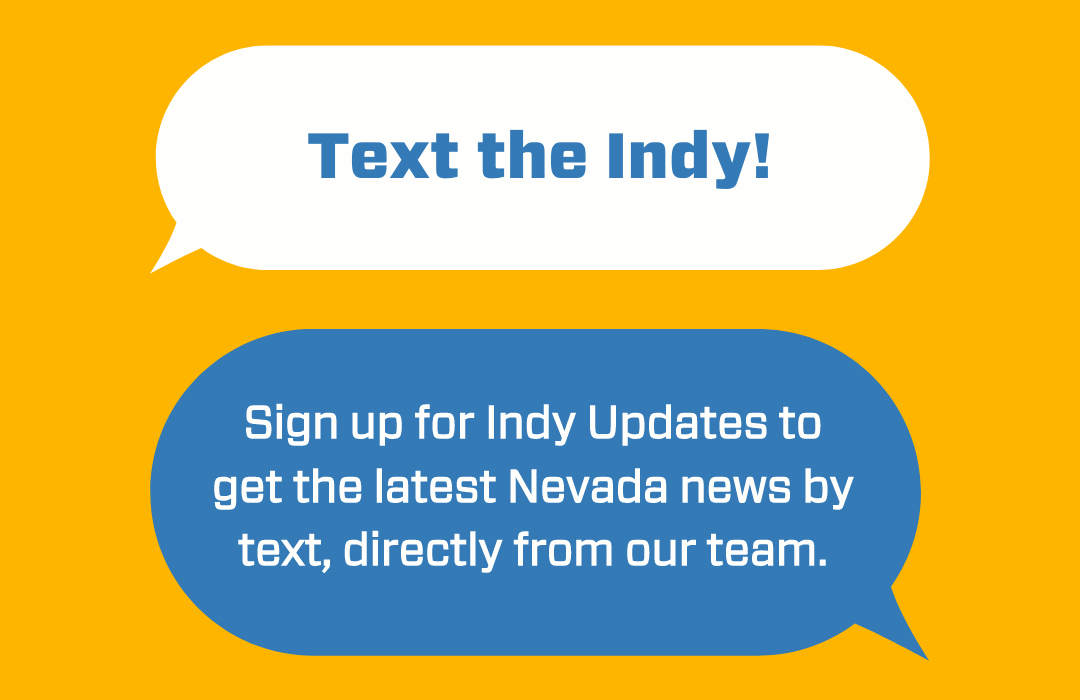 Featured Videos