As Sisolak administration abandons move to upend legal system for water rights cases, Supreme Court may study new specialty court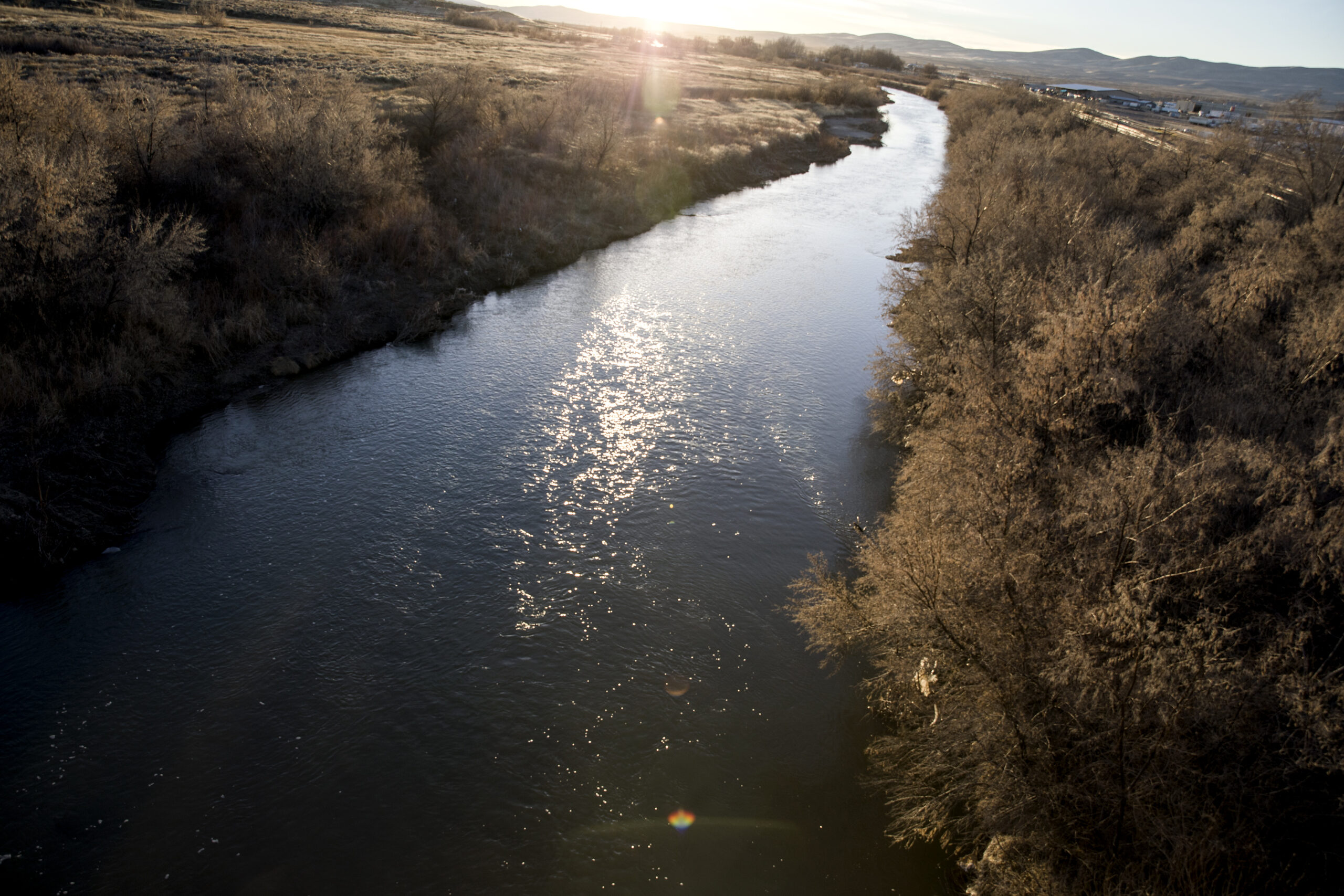 On Monday, the first day of the legislative session, the state's top water regulator sent a letter to the chair of the Senate Judiciary Committee Melanie Scheible: Gov. Steve Sisolak's administration was backing away from a request that state lawmakers, then the voters, change the Constitution and alter the judicial branch's system for how often-complex water cases are litigated in court.
As the state moves away from the proposal, Supreme Court Chief Justice James Hardesty said he plans to petition his colleagues to empanel a commission that will examine the creation of specialty courts, known as water courts, to bring more water law expertise to the judiciary.
"It's important to note, of course, that water law is a very complex and challenging area of the law. Because of that, it is also a very unique speciality. So it makes sense that when reviewing decisions by the state engineer and other water law matters, people need to be trained up to appropriately handle those cases," Hardesty said, referring to Nevada's top water regulator, the state engineer. "And that's an approach that's taken in some other states."
Even before he learned about the state's proposal, Hardesty said he had been exploring the creation of a panel to look at judicial decision-making around water. In an interview Tuesday, Hardesty said he expected the petition to be available by next week, with a public hearing on the issue in March. A majority of justices must approve the petition to create the commission.
Hardesty said that "in many areas of water law people don't agree. But at least on this topic, it appears that there is wide-ranging agreement that the Supreme Court undertake this effort."
The Supreme Court's potential formation of a commission provides an alternative pathway for a conversation that the state hoped to have on its proposal, one that ultimately raised red flags.
The state's effort, as with the Supreme Court commission, looked to address a similar issue: to ensure that the judiciary has a strong understanding in water law when deciding cases. And it comes as the state is likely to face continued in-depth proceedings over conflicts across the state, from the contested Coyote Springs area near Las Vegas to the Humboldt River Basin.
Not moving forward with legislation
By the time lawmakers arrived in Carson City on Feb. 1, water users and legal observers had raised many concerns about SJR1, an unusual proposal from an executive branch agency.
The Senate joint resolution aimed to kickstart a long process to amend the Nevada Constitution, giving the Court of Appeals, rather than locally elected District Court judges, the first chance to hear cases challenging the way state officials decide to adjudicate, permit or manage water.
That meant that if a water user in Eureka, for instance, wanted to dispute a state ruling on water rights, the complaint would be heard by a court based in Carson City or Las Vegas, hundreds of miles away, by a panel of statewide judges that, in all other matters, only hear cases on appeal.
The request by the agency raised questions about the separation of powers. In centralizing cases, it appeared to limit access to the judicial system for rural water users and shift the representation of the courts.
In an interview, acting State Engineer Adam Sullivan, who leads the agency as the state's top water regulator, said he understood those concerns and agreed with them. Sullivan said they were a primary reason for deciding not to pursue the joint resolution as it was drafted and introduced.
"I agree with those [concerns]," Sullivan said. "And that's why we've expressed our intent to not really pursue SJR1 the way that it was written, because we don't want to create problems."
"We're trying to have a solution-oriented approach to this," he added.
But Sullivan and the agency's deputy administrator, Micheline Fairbank, also said aspects of SJR1 were misinterpreted. The original proposal was not intended to be a constitutional amendment, which the Legislative Counsel Bureau, the office that assists with drafting bills, believed was required.
The concept of giving the Court of Appeals original jurisdiction, she added, was meant to start a dialogue. When water users want to challenge a decision by the state agency, they can petition a District Court to review the decision. These cases, she noted, are appellate in nature.
The idea behind identifying the appellate court, Fairbank said, is that you would have a small group of judges that, over time, by way of hearing many water cases on a variety of subjects, would develop a subject-area expertise in water law.
Both Sullivan and Fairbank said they are open to other ideas.
"We are really supportive of what Justice Hardesty has taken on," Sullivan said last week. "It's still really early in the process, and we're pleased to see the direction that this is all going."
The Supreme Court commission
As the legislation was being developed, state water officials reached out to Hardesty.
"One, they wanted to apprise me of SJR1 and get my reaction to that," he said. "But in addition to that, they had heard that I had expressed a willingness to consider this alternative approach."
Hardesty said he met with state officials on Nov. 20, two days after SJR1 was pre-filed. He told state water officials that they could pursue the amendment, but noted it's a long process.
"If your goal is to try to improve the adjudication of water matters," Hardesty recalls saying, "it would seem to me to make more sense to go down a path that produces a result that is a lot quicker than amending the Constitution and doing it in a way that, frankly, would be disruptive to the voters' approval of the constitutional amendment that created the Court of Appeals."
The Court of Appeals is a three-judge body that was approved by voters in 2014, making it a new institution in the Nevada judiciary. The appellate court is assigned appeals by the Supreme Court according to the Nevada Rules of Appellate Procedure 17. Court rules reserve administrative agency cases involving water, public utilities and taxation for the Supreme Court.
Hardesty said "having the Court of Appeals work on water law cases would be inconsistent with the goals and objectives of the creation of the Court of Appeals in the first place." He said that it was meant as an "error-correction court" that resolves cases that are largely not precedential.
But if not the Court of Appeals, then who? Hardesty is looking at the concept of water courts, developed in other states, most notably Colorado, and other alternatives to the current system.
Water courts, like other speciality courts, could be created by the Supreme Court, he said.
He said the commission, which he emphasized would be public and transparent, would aim to generate "recommendations to the Supreme Court either to not pursue anything further or to consider various alternatives for how to approach the handling of these cases in the future."
Once the petition for the commission is filed, there would be a public hearing where "people who have interests in this topic can come in and express their points of view about this approach."
Water courts? Educational training?
Administrative legal questions that are studied by the Supreme Court often deal with issues that directly affect practitioners of the law. But the way water is litigated can affect everyone from small ranchers to large developers.
Debbie Leonard, a Reno-based water attorney, said it is important for all voices to be heard early on in the Supreme Court process to thoroughly frame the issue and what alternatives the commission should examine.
"There's a lot of stakeholders out there who spend a lot of time on water issues in court," she said. "Getting that context and lay of the land ahead of time could be really beneficial."
Multiple water attorneys and groups that represent a variety of different water users said that a Supreme Court process could result in bringing more expertise to water law-related decisions.
But different groups have different definitions of the problem.
David Rigdon, an attorney for the law firm Taggart & Taggart, said that as the commission looks at how to deepen water expertise in the judiciary, it "should also be looking at ways to shore up the administrative process so judges have a really good record to look at."
He said issues stem from how the state keeps its administrative record. The water agency does not have to follow the Administrative Procedures Act in the way other agencies do. If the state keeps better administrative records, District Courts can write more precise decisions, he argued.
And some question whether District Court judges are routinely producing inconsistent opinions.
Jeff Fontaine, who leads the Central Nevada Regional Water Authority and the Humboldt River Basin Water Authority, said that it's important to clearly define the problem that the state is looking to solve. Together, the groups represent rural counties over about two-thirds of the state.
"Quite frankly, we weren't totally sure of the need for SJR1 nor did we support the merit of the bill," he said. "District Courts have been deciding water law cases since we've been deciding water law cases in the state of Nevada… It's not anything we saw a need to change or alter."
Kyle Roerink, who directs the Great Basin Water Network, cautioned against major changes to the current system and stressed preserving access to the courts for rural water users.
"If there are pragmatic ways to ensure that judges across the state are educating themselves on water law — that's not something I would oppose or think ill of," Roerink said.
In many cases, the expertise of a judge can vary depending on geography. Many water cases are concentrated in Northern Nevada, and fewer cases usually come to courts in Clark County.
"In my experience, it really depends on the District Court that you're in and if you're in a county where there tends to be more water disputes and challenges of a state engineer's opinion," Sev Carlson, a water attorney for Kaempfer Crowell, said in an interview last week.
Steve Hartman, a water attorney who represents the Carson City-based Vidler Water Company, said he has seen fewer District Court judges well-versed in water law over the years. He said it would be valuable for more judges to have training that would allow them to evaluate technical geologic and engineering data and science.
"We are at a point in time now where the complexity of water law and water-related issues need to be addressed by folks who have had an exposure and understand in depth the issues that surround water — and we don't have that," Hartman said.
Hartman and several other attorneys, including the state engineer's office, pointed out that the National Judicial College has a program that provides water law training to judges. They said this would be a good starting point to provide judges with more water expertise.
Fairbank, a deputy administrator for the state engineer's office, said that Nevada judges have less participation in the National Judicial College's program than judges in other states. She said programs like that are important to ensure District Court judges make informed decisions.
"Good decisions and good outcomes don't always necessarily mean that our office prevails or the person who's challenging us prevails," she said. "But you want to go ahead and have a thoughtful analysis that takes into consideration, not only the disputes that are before the, but the larger impacts."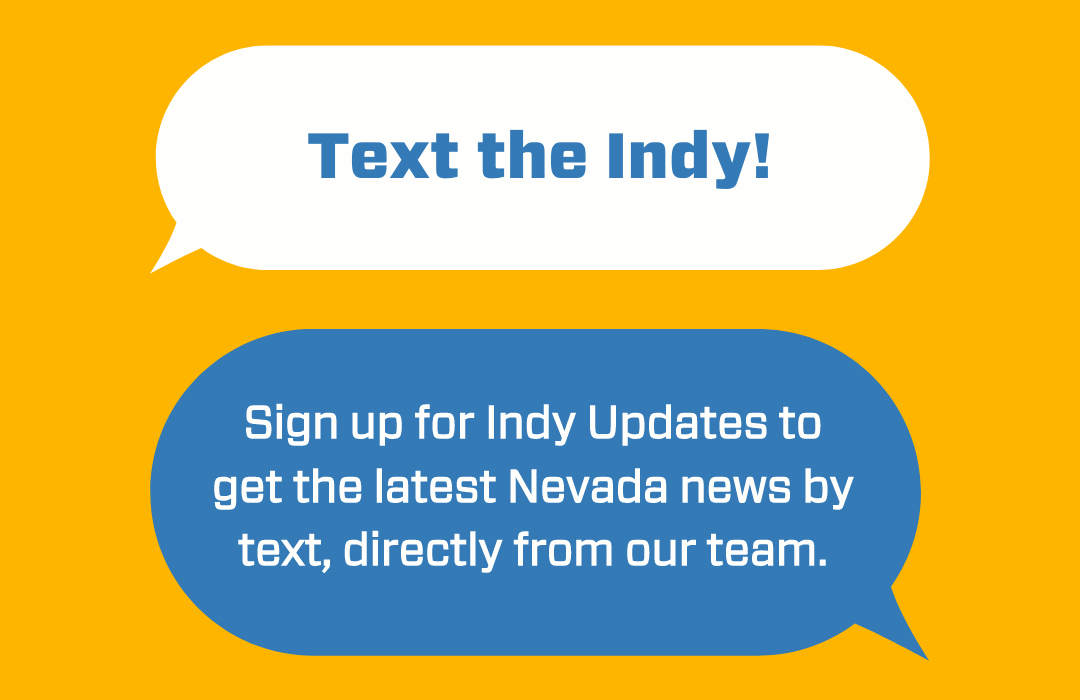 Featured Videos