As we emerge from pandemic, don't expand a food delivery tax that hurts families, restaurants and drivers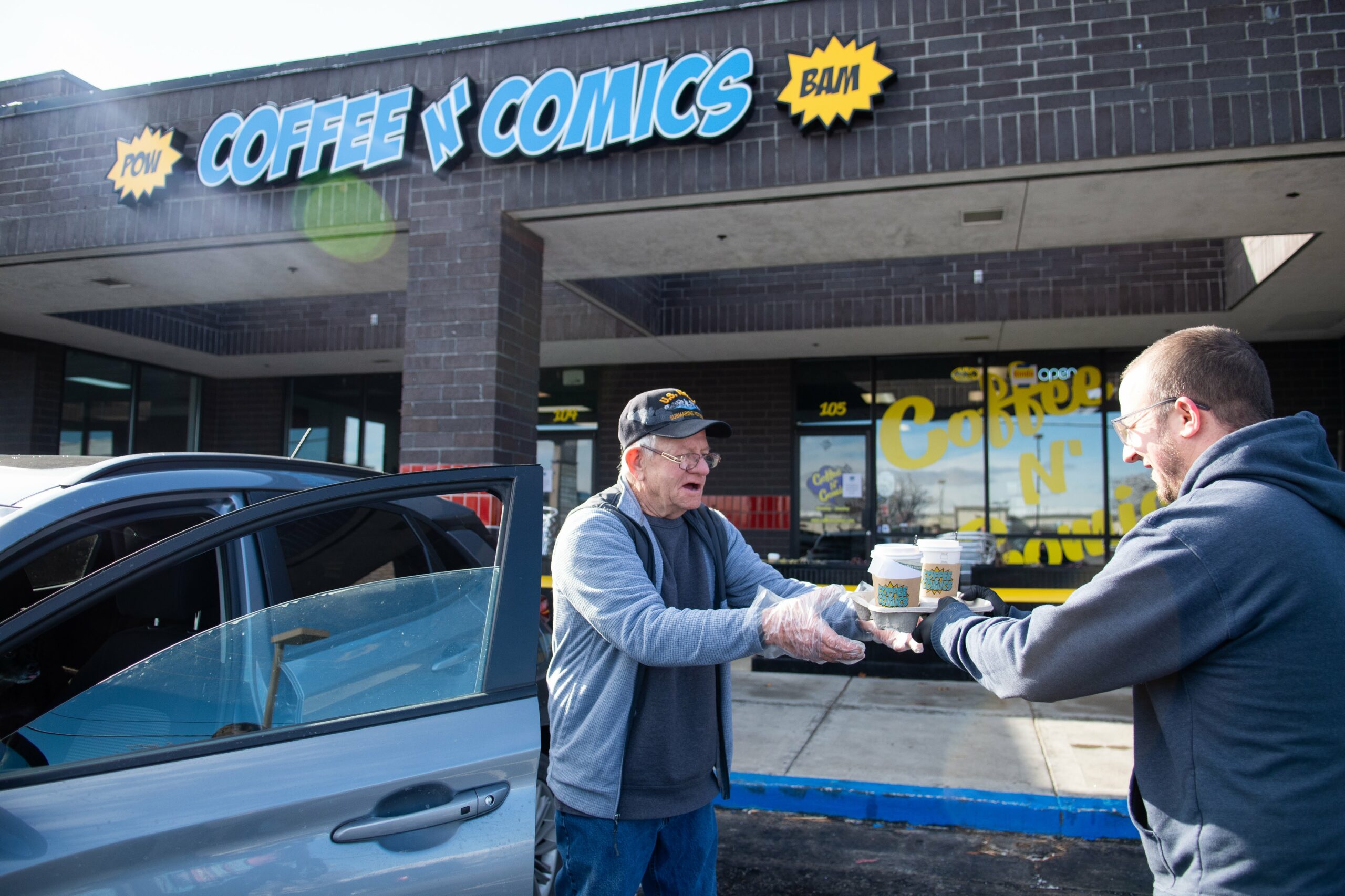 Stay home, stay healthy, save lives. For the past year, we've been advised to sacrifice the joys of pre-pandemic life for the health of our families and our neighbors. That includes forgoing indoor dining at restaurants and eating at home instead.
So why are lawmakers in Nevada considering a measure, SB 320, that amounts to a permanent food delivery tax on families? After all, Nevadans were and are just following officials' advice.
First, some history. Some delivery-oriented restaurants (think pizza and Chinese food) employ their own delivery drivers. Other restaurants choose to instead utilize third-party delivery services such as DoorDash, Grubhub or Uber Eats. They not only manage a network of drivers, but also provide delivery-related marketing, insurance, background checks, credit card processing services and customer service—depending on what the restaurant needs. These services are funded by a combination of fees paid by the restaurant on each order—which vary based on the level of service provided—and by delivery fees paid by consumers.
Last year, as restaurants saw their sales drop overnight, some local governments including Clark County capped the fees paid by restaurants. These caps may have provided some relief to restaurants' budgets at a desperate time, but they also hit families' pocketbooks—at a time when families were trying to dine safely at home and support local restaurants. That's because, even though restaurants were paying lower fees, delivery services still had to pay drivers, conduct background checks and field customer inquiries — so Nevada families made up the difference by paying even more for their delivery orders in the form of increased prices or local recovery fees.
Policymakers had good intentions, but they didn't foresee the consequences. One Oakland city councilmember who championed the city's fee cap said he didn't realize it would lead to increased prices for consumers. And when prices went up, families started ordering less from restaurants. DoorDash recently reported that restaurant sales volume decreased 4 percent year over year in St. Louis, and dipped 7 percent in Philadelphia—two cities where consumer prices went up because of city-imposed restaurant fee caps.
That didn't just hit restaurants in those cities; it also meant hundreds of thousands of dollars in lost wages for delivery drivers. Delivery companies have been forced to reduce service to less populated areas, and sales declines meant less local sales tax generated for cities. Imposing a permanent fee cap in Nevada—as SB320 proposes—would spread these harms across the entire state.
Some state and local officials have suggested that delivery services be prohibited from taking remedial steps to recover their costs. But few of the delivery services are currently profitable businesses, and their goal is to run an economically sustainable three-sided marketplace that benefits consumers, restaurants and drivers.
The war on delivery services has also obscured the lifeline those services have provided to restaurants. More than 80 percent of restaurant managers reported that delivery services kept them from having to lay off staff members or cut hours. But when policymakers inserted themselves to help one party—restaurants—through fee caps, they ended up hurting families, delivery drivers and ultimately restaurants, too.
These fee caps might have felt like a reasonable band-aid a year ago. But now they're leaving a rash for consumers, drivers and even restaurants themselves. So what's a better prescription for helping restaurants rebound?
Gov. Sisolak plans to relax restrictions on indoor dining as early as June 1, which will help. And Rep. Dina Titus recently announced that the Small Business Administration is administering $29 billion in grants to restaurants through the Restaurant Revitalization Fund. Thanks to that program, Nevada restaurant owners are on the path to recovery.
When cities and states imposed fee caps, they did so as temporary measures to respond to the pandemic. They were well-intentioned, but the negative impact is now clear. Nevada should leave the delivery fee cap in the dumpster of 2020, alongside Zoom happy hours, distance learning, and sourdough starters.
Adam Kovacevich is CEO and Founder of the Chamber of Progress (progresschamber.org), a new center-left tech industry policy coalition promoting technology's progressive future.
The Nevada Independent is raising $200,000 by Dec. 31 to support coverage of the 2024 election.
Tax-deductible donations from readers like you fund this critical work.
If you give today,your donation will be matched dollar-for-dollar.
Give + Get Matched
Featured Videos