Automatic voter registration numbers 'fell off a cliff' following DMV closures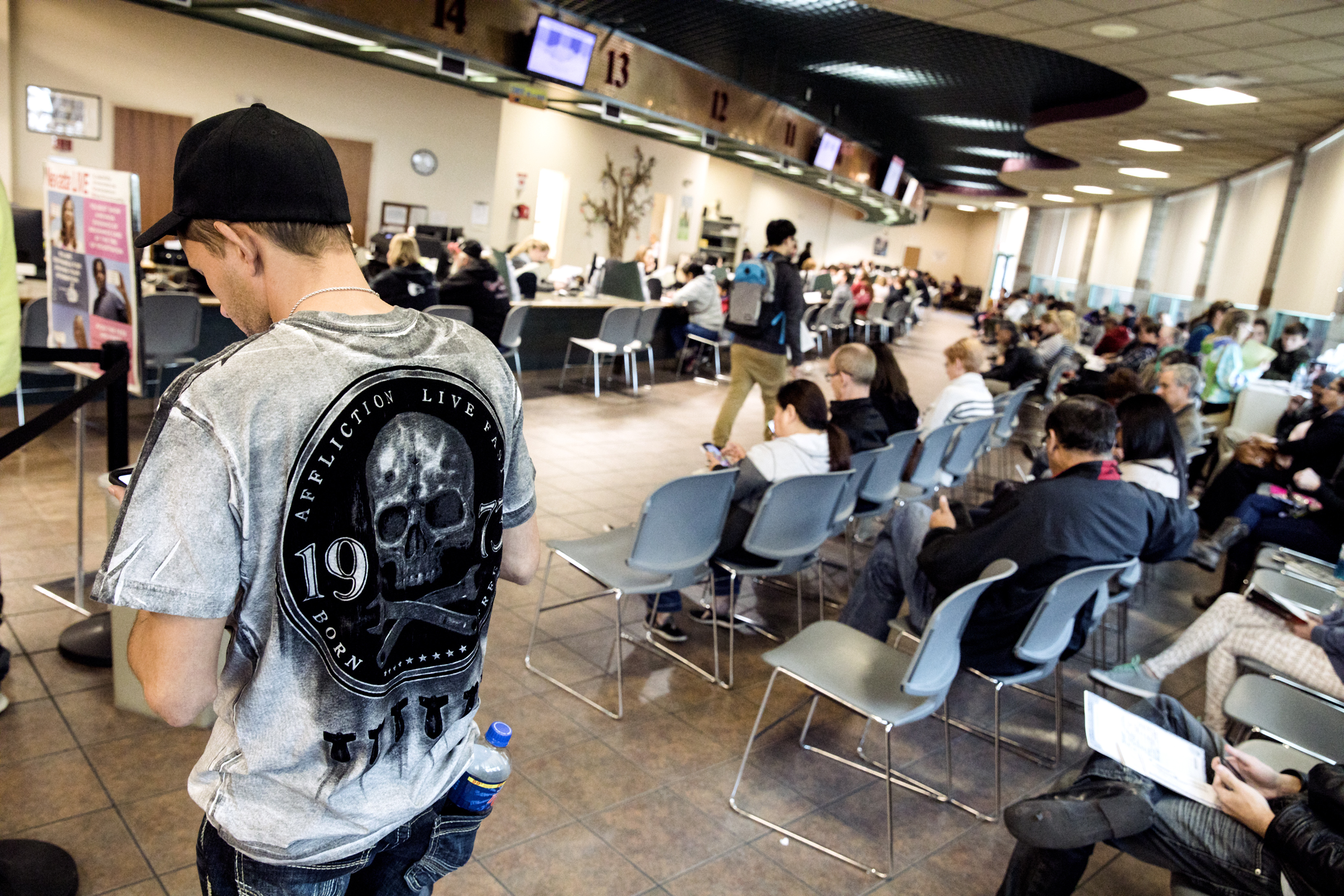 When the pandemic forced the DMV to close in-person services and waive deadlines, license renewals slowed, vehicle registrations lapsed and voter registration numbers plummeted as people largely stopped interacting with the DMV.
Even with the ability to conduct online DMV transactions that trigger an update to a person's voting information, automatic voter registrations dropped in late March, slowing down to a trickle in April and May. Officials expect transactions to increase now that physical DMV offices reopened on June 15 albeit with a limited capacity, according to a progress report sent to lawmakers on the Interim Finance Committee on the implementation of automatic voter registration.
"While the DMV was closed for those two and a half months or so, the only registrations that we are getting from the DMV was through online license renewals or other online transactions," Wayne Thorley, the deputy secretary of state for elections, told The Nevada Independent in an interview on Aug. 4. "So it really, really dropped off ... it was about 10 percent of what it was in January, February. So it pretty much fell off a cliff."
Automatic voter registration took effect on Jan. 1, 2020, updating voter records when a DMV driver's license or identification card transaction occurs, unless someone opts out. Approved by the Legislature, and then by voters in 2018, automatic voter registration is expected to capture large numbers of people who had not registered through other means. The automatic process also helps keep voter records more current than requiring voters to file separate forms with county offices. 2020 is the first election cycle in which the new policy is in play. 
Analyses of automatic voter registration data show a roughly 81 percent decrease in the number of DMV records processed from January to May, and a 90 percent drop in voter registrations within the same timeframe.
Totals from January through May show that about 35 percent of the DMV records counties processed resulted in new voter registrations, and out of the new voters, 65 percent defaulted to non-partisan because a party was not indicated or properly selected.
Despite an expectation that the number of DMV transactions will increase now that the DMV is reopened for in-person visits, officials say that the volume of voter registrations will still be less than during the first quarter because of limitations imposed by COVID-19 prevention procedures.
The progress report noted that even though processing time for each DMV transaction has dropped, overall processing time has increased because of a tripling of the number of applications and additional time required to work with registrations defaulting to non-partisan.
The secretary of state's office is continuing to work with counties navigating the challenges COVID-19 presents, and Thorley said that transactions with the DMV are almost inevitable for many Nevadans so automatic voter registration offers more opportunities for updating records.
"But certainly, voters move a lot, so the more indication that we get from them and information that they move that we can use to update their address, the more accurate our list will be," Thorley said.
This story was updated at 12:00 p.m. on August 25, 2020 to clarify that automatic voter registration occurs when a DMV driver's license or identification card transaction takes place.
The Nevada Independent is raising $200,000 by Dec. 31 to support coverage of the 2024 election.
Tax-deductible donations from readers like you fund this critical work.
If you give today,your donation will be matched dollar-for-dollar.
Give + Get Matched
Featured Videos