Autonomous cars advance in Nevada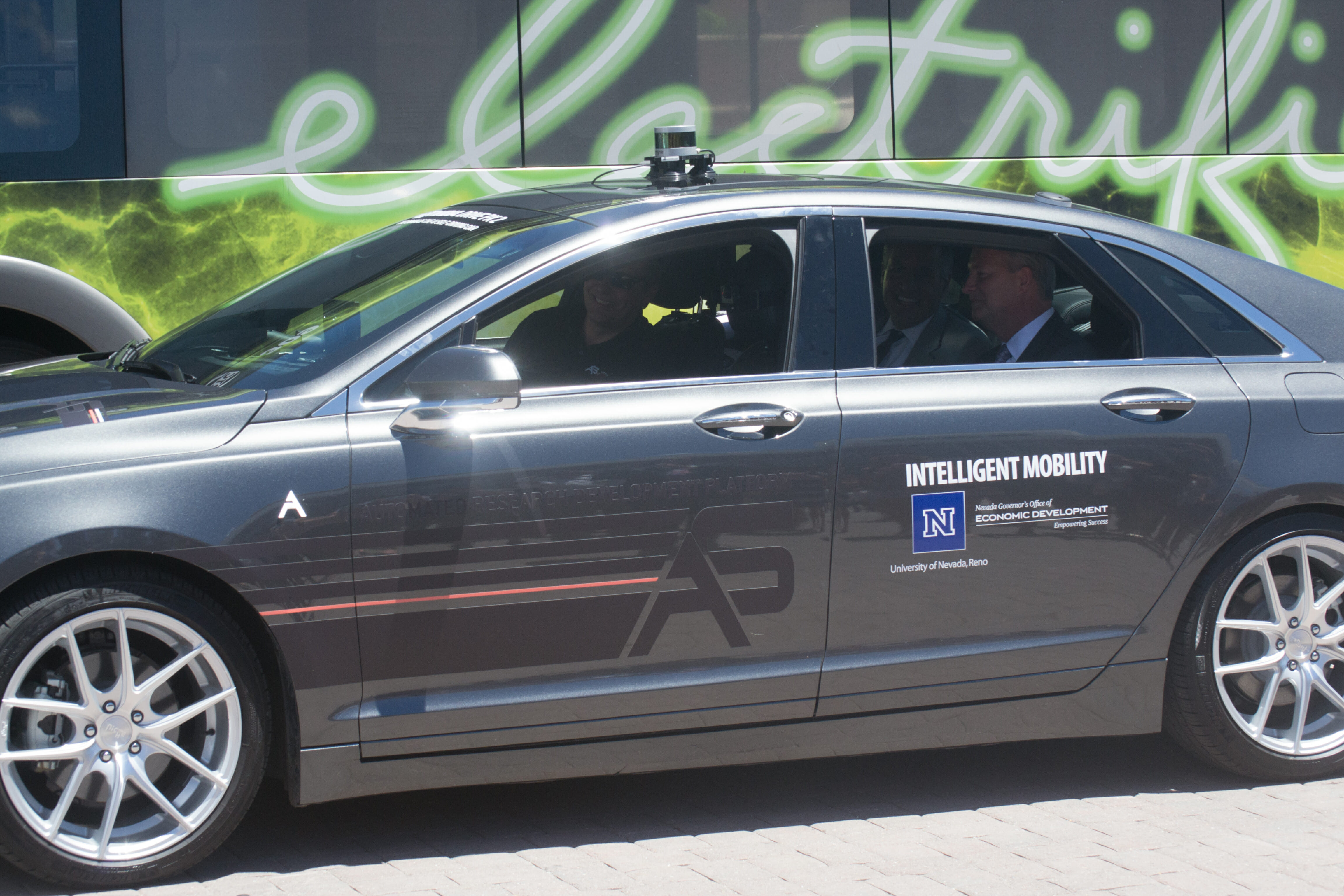 Gov. Brian Sandoval stopped by UNR on Friday to sign several pieces of legislation, including a bill that gives autonomous cars more freedom on the road and a measure providing more than $40 million in funding for a new engineering building at UNR.
Sandoval arrived at UNR in an autonomous car provided by the university. He was met by UNR President Marc Johnson as well as a number of Nevada cheerleaders, engineering students and professors.
AB69 allows for self-driving cars to navigate the streets with only passengers inside. This came as a big win for ride-sharing companies such as Uber and Lyft, which have plans for self-driving cars in their future business models. In other states such as Pennsylvania, similar laws have already been implemented. These new provisions will also allow the engineering school at UNR to further its research into driverless autonomous vehicles.
Nevada was the first state to allow for autonomous vehicles on roadways in 2011, with the caveat that there needed to be a driver behind the wheel in case of a systems failure.
"So when you pull up someday, you will pull up to a car and look over and there will not be someone on the wheel," Sandoval said. "We're laughing today. It will be the norm in the very near future."
The other two bills Sandoval signed today were related to funding projects and programs at UNR. AB522 allocates $300,000 to the NevadaTeach Program, which will go to help UNR students seeking middle school or high school teaching certifications in science, technology, engineering or math (STEM) fields.
The bill with the most money behind it was SB546, the capital improvements budget that provides the university with half of the funds for a new $84 million engineering building. The other half will come from private donations. Construction is planned to start in June 2018.
Johnson noted that UNR just recently broke ground for a new arts building that has no state money, but added that the university is looking to build a new business building and a new life sciences building.
"It's very difficult to get lined up to ask the state for money for buildings," Johnson said. "Where there are opportunities we certainly would like to get some state participation."
The bill also provides dollars toward a new Department of Motor Vehicles building in south Reno and a new Northern Nevada veterans center, as well as hundreds of millions of dollars in funding for projects across the state.
On Thursday, Sandoval was at UNLV signing three bills that provide funds for its new medical school, as well as establishing the Nevada Institute on Teaching and Educator Preparation, a program to help train teachers. Another bill signed at UNLV was SB457 which allows student veterans to get credit for education they received while serving.
In a separate ceremony Friday, Sandoval signed two bills that were spearheaded by his office. They were:
AB474: An omnibus measure to fight prescription drug abuse, this governor-sponsored bill ramps up overdose reporting requirements and requires more training for people who dispense certain drugs.
AB472: This omnibus bill championed by first lady Kathleen Sandoval seeks to improve the juvenile justice system with audits of detention facilities and individualized plans for youth in custody.
Michelle Rindels contributed to this story.
Joey Lovato is a journalism student at UNR and an intern for The Nevada Independent. He also produces the Indy's podcast IndyMatters. You can reach him at lovato_joey@sbcglobal.net.
Feature photo: Gov. Sandoval arriving in UNR's autonomous car, piloted solely by computers. Photo by Joey Lovato.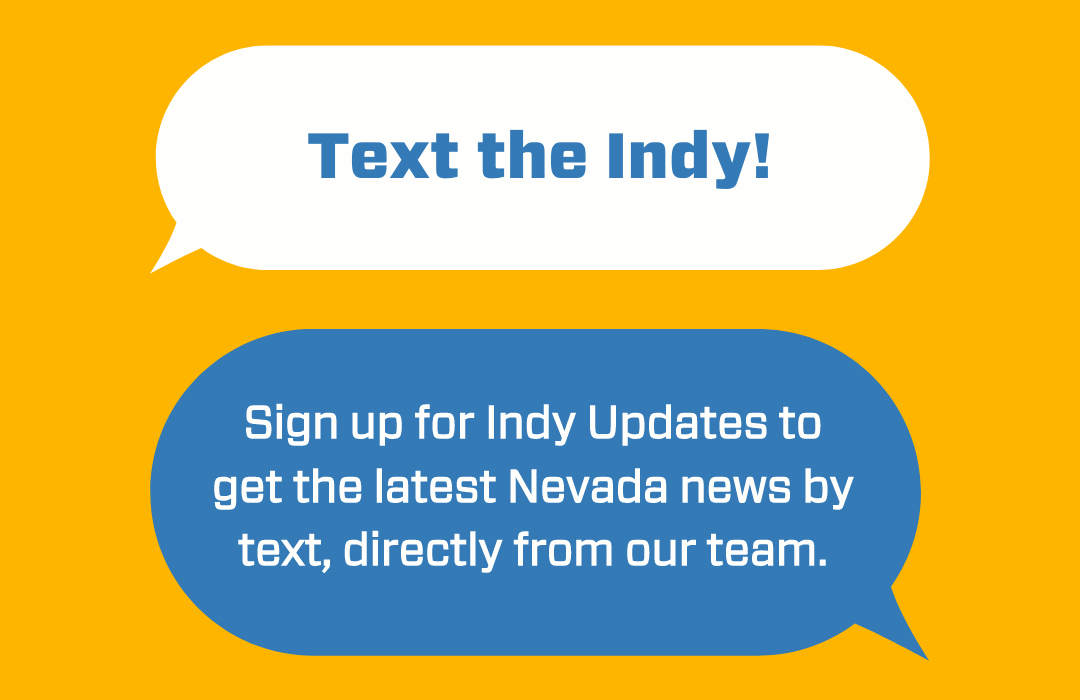 Featured Videos