Backing lies is bad for business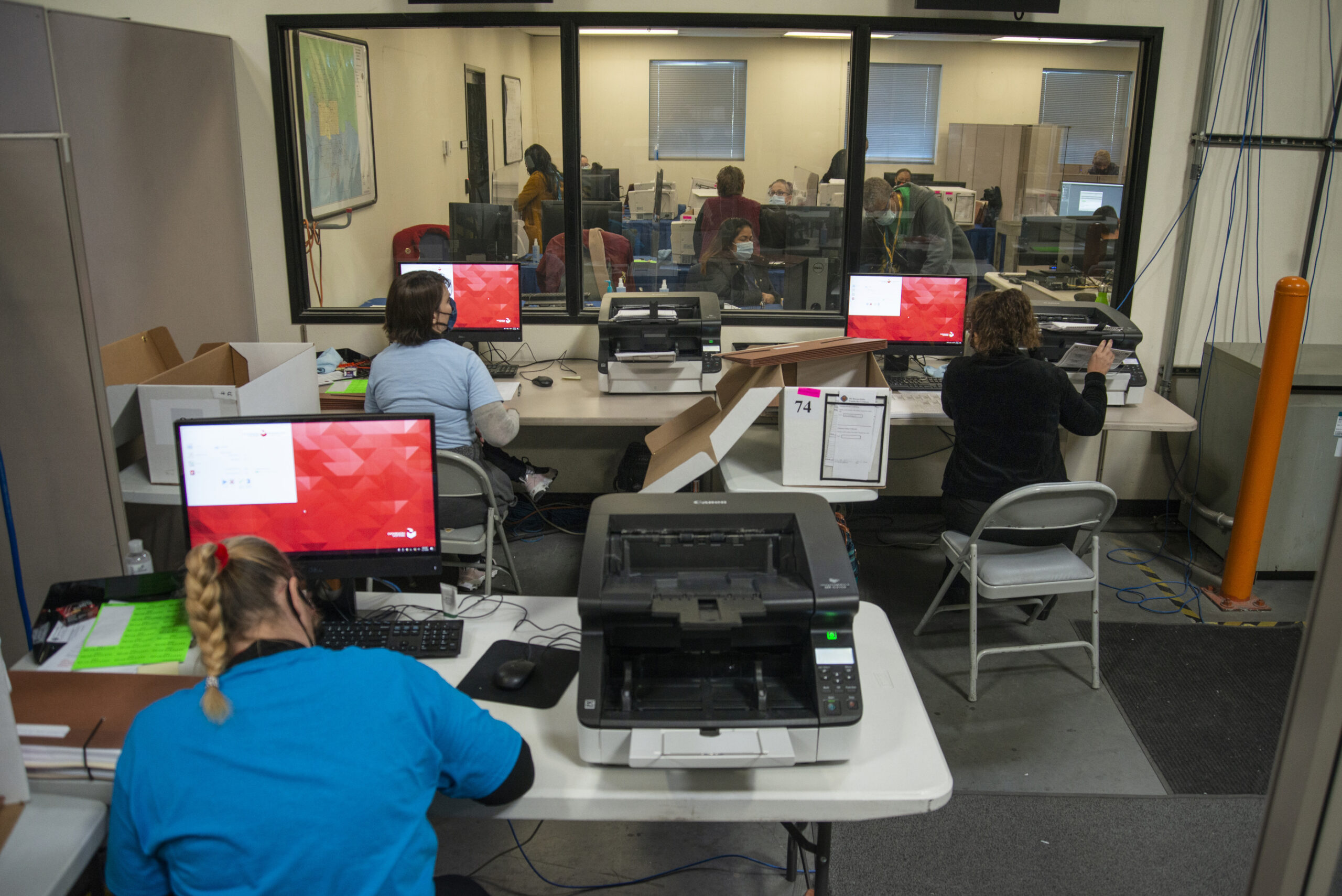 Republican Congresswoman Liz Cheney last week exposed FOX News hosts as the propagandists they are when she released their 1/6 texts to Trump's chief of staff. The TV personalities begged Mark Meadows to end Trump's violent charge on democracy as a riot broke out, bear spray stung the eyes of police and armed militia types charged the Capitol. "Mark, the president needs to tell people in the Capitol to go home," Laura Ingraham wrote the afternoon of the attack. "This is hurting all of us. He is destroying his legacy."
In the shadows, she admitted the truth, but in the bright light of prime time the star of "The Ingraham Report" waged a full-throated disinformation campaign. "An overwhelming majority of them, 99—, more than 99 percent, had to be, were peaceful," she said, despite video footage of widespread chaos, a shocking number of injuries, numerous arrests and a number of fallen officers.
Shortly before Ingraham lied to the masses on her cable show, Rep. Robert Aderholt of Alabama, along with 55 of his GOP peers, moved to throw out Nevada's ballots based on baseless claims of voter fraud. I say "baseless" because the well-respected Associated Press investigated and reported that there were a mere 475 potential fraud cases combined in the six battleground states threatened by Trump's congressional cronies, an insignificant amount.
Even so, some of Nevada's GOP candidates have endorsed the desecration of our Constitution, and we must reject them — including those like Gerard Ramalho who is vying to become Nevada's secretary of state. The former news anchor offers the pleasant, seemingly moderate demeanor often favored by suburban Republicans, and his media career connects him to scores of voters of all kinds. Conservatives who chose Biden over Trump might think Mr. Ramalho is a safe return to Republican normalcy, but they'd be wrong. His credibility shrunk to that of an authoritarian shill when he, an award-winning journalist, refused to say President Biden was fairly elected when interviewed by former colleague Dana Wagner.
That refusal is disqualifying for someone who wants to be our secretary of state. He can't be trusted with the care of Nevada's sacred ballots, nor with the stability of our business community, after agreeing with the guy from Alabama who tried to throw our state's votes out. Candidates like Mr. Ramalho know better, of course, just like Laura Ingraham knew better. So do Ramalho's cheerleaders in the Las Vegas business community who celebrated his campaign announcement on Linked In.
Do these image-conscious, entrepreneurial movers and shakers really wish to be the faces of faux fraud allegations and what looks to be an entry point to American fascism? Among the greatest threats to Nevada's future are these individuals who would rather allege debunked claims and burn down our institutions of democracy than burn a bridge in their network, for fear of losing influence. If the likes on Mr. Ramalho's LinkedIn announcement post were merely polite attempts at going along to get along (we are a small state, after all), those folks might want to rethink their performative enthusiasm. Selling out our future, our freedom and the integrity of our community for short-term access to someone who might come into power is not a good look.
Dishonest partisans must not be given control of our voting system no matter how many good old days one may have shared with them, and regardless of the leads in their contact list. We must open our eyes and see that many of these GOP candidates are ultimately bad for business — and a threat to the social stability the business community needs to succeed. Their destabilizing lies have been documented, and those who support them are supporting those lies. 
And it's not just about elections. Right-leaning propaganda undermining the wise counsel of health officials has added to a growing pandemic death toll. The hypocrisy of Republicans rejecting science as they, for example, simultaneously declare STEM to be an answer to Nevada's economic diversity problems is a display of both deadly and incompetent leadership of our community. That, too, is bad for business. As author Wendell Berry observed, "A good community insures itself by trust, by good faith and good will, by mutual help. A good community, in other words, is a good local economy."
The world is watching these transgressions play out in real time, and like the Watergate hearings, the tapes will roll indefinitely. Nevada's image as a good community to live and invest in is at stake. The only way to avoid the stain as a Nevadan in these times is to unapologetically reject the lies — and the candidacies of those who tell them.
We came dangerously close to having the votes of Nevada's citizenry tossed in the trash by power hungry Republicans on 1/6. If Gerard Ramalho and his ilk win, then in the words of Laura Ingraham, they will be "hurting all of us."
Sarah O'Connell is the principal director for Eat More Art LLC, a consulting firm specializing in the creative economy.
Comment Policy (updated 4/20/2021): Please keep your comments civil. We reserve the right to delete comments or ban users who engage in personal attacks, use an excess of profanity, make verifiably false statements or are otherwise nasty. Comments that contain links must be approved by admin.